McLaren's Mansour Ojjeh is one of the most media-shy, yet influential figures in Formula 1.
In this rare interview he reflects on almost 40 years' involvement in grand prix racing and his role as one half of EXCOMM - the two-man partnership in charge of the entire McLaren group.
AUTOSPORT: You've been involved in Formula 1 as a backer of Williams and McLaren for nearly four decades. What first drew you to it?
MANSOUR OJJEH: I've been involved since 1978 - I remember my first race was that year's Italian GP, where Ronnie Peterson had his terrible accident.
At that time I remember you could walk inside the track - it was a different story, with passes and access.
I was involved with Williams at that time, mainly out of solidarity to the other Saudi investors who were our friends.
The royal family and other prominent Saudi companies had invested in Williams and I was asked if my company, Techniques d' Avant Garde [TAG] could help out.
My father said: "We've got to go with them, they may need our help." So I never really thought about it after that.
We won two championships, in 1980 and '82 with Alan Jones and Keke Rosberg, and that was really quite exciting and helped us a lot with our future success with TAG-Heuer watches.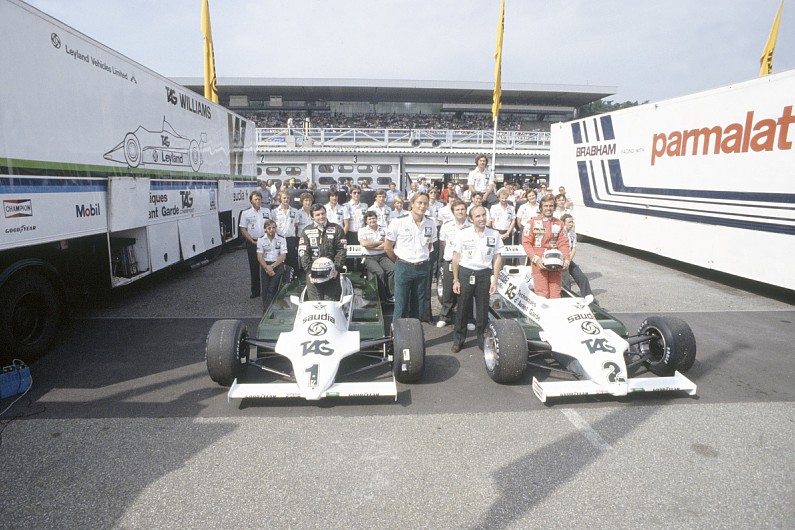 We'd bought Heuer when it was doing about 10 million a year in revenues and my father had said to me "do something with it". I renamed it TAG-Heuer, said 'This is what it's going to be called,' and over the years we had a lot of success with the watches, to the point where everybody called them 'TAG', because nobody could pronounce 'Heuer'. Formula 1 really helped us indirectly by associating the watches with racing.
It was around this time that Ron Dennis approached me with the idea of financing development of Porsche's Formula 1 engine. We did that and the McLaren-TAG was racing by the end of 1983.
After that we had a lot of championship success [McLaren won title doubles in 1984 and '85 and the drivers' title in '86 with Alain Prost. The McLaren-TAG combination continued to win races into 1987].
I became the majority McLaren shareholder in October '84, so I've been at the team for a long time! Thirty-three years, in fact, so I've seen the sport develop over that period and I've seen the company develop.
Q. How would you described McLaren?
MO: We are a very unique company; we're not just a racing team, we apply technology with our Applied Technologies business and supply electronics across Formula 1 and throughout motorsport.
Building a McLaren road car actually was my idea. I tried to do this with Williams all those years ago, but Frank didn't want to do it. When I became the majority shareholder of McLaren, I tried to convince Ron... and it took him four or five years to say 'OK'.
We decided in 1989 to build the McLaren F1 [the revered and Le Mans-winning McLaren supercar designed by Gordon Murray].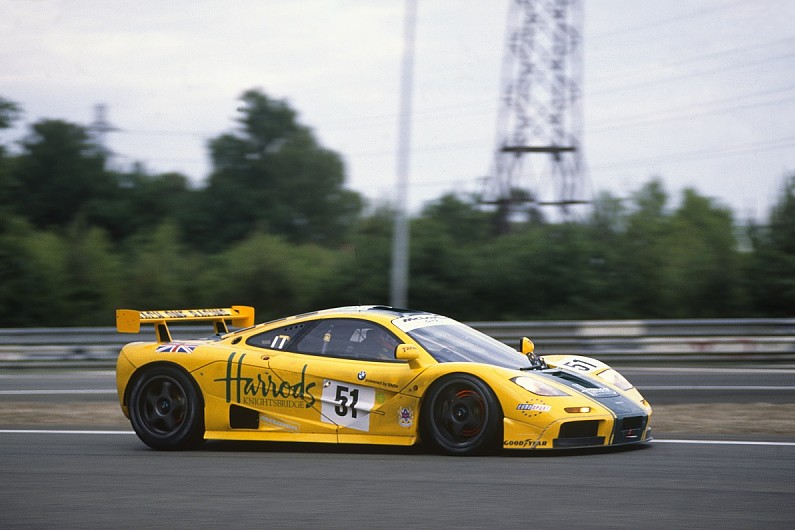 Then, when Mercedes became our F1 engine supplier, we learned how to build road cars in a different way, with the Mercedes SLR project.
It was this programme that led us to commit to building our own McLaren road cars. Mercedes didn't believe in us and they withdrew.
A lot of people thought we were crazy but we're very proud of the company that we are. I think we have a great company. We just need to get back on top.
Q. Does the length of your involvement give you a real perspective on success and failure? What's it like when the race team isn't doing so well, even as the road car division is booming?
MO: This is really new territory for us. We've never been so uncompetitive in F1. We did have a terrible year with Peugeot [1994], but this time around Honda has completely underestimated the job. I think we're working as hard as possible but what's hard to do in the company is keep hold of the fantastic people and keep them motivated.
When you're winning, that's much easier - as it was in 1988 when we won 15 out of 16 races.
It's actually hard to keep people motivated when you win regularly, and to keep them motivated when you're bad is really hard. That comes down to management, and thankfully most of the people that work for us are proud to be working for McLaren.
We have a great culture and this really helps the company be what it is.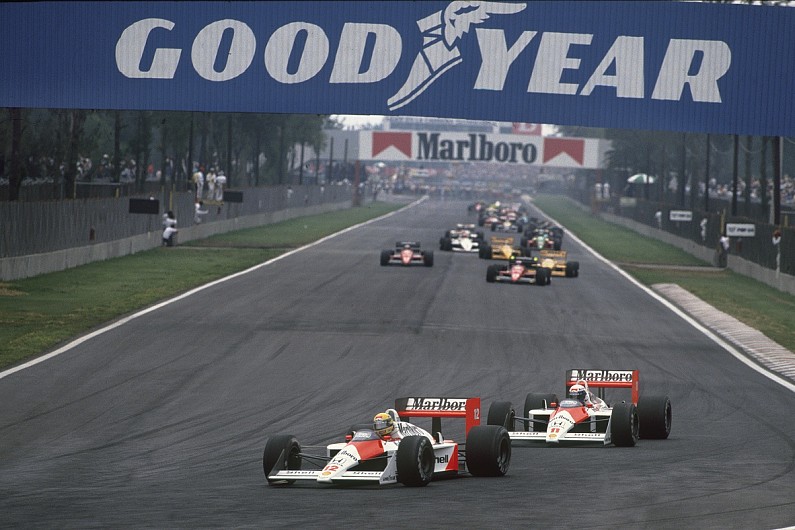 Q. Currently you and Shaikh Mohammed bin Essa Al-Khalifa [a member of the Bahraini royal family] are in control of the McLaren group via EXCOMM - the two-man executive committee.
For the record, Bahrain's sovereign wealth fund, Mumtalakat, is a 50% shareholder in McLaren Group (encompassing McLaren Racing [the McLaren-Honda F1 team], McLaren Applied Technologies and McLaren Commercial [McLaren's 70-strong marketing operation]). McLaren Automotive is a separate entity from McLaren Technology Group, from a financial, fiscal and accounting point of view, although the main shareholders are common.
And since the departure of Ron Dennis as executive chairman and chief executive officer of McLaren Technology Group in January this year, Shaikh Mohammed and Ojjeh (a 25% shareholder) have been in charge of the whole business. Referred to internally as 'EXCOMM' (Executive Committee), the two men currently therefore run all McLaren's businesses; McLaren Technology Group executive director Zak Brown and its COO Jonathan Neale report to them, as does McLaren Automotive CEO Mike Flewitt.
Is that a different kind of role for you? Is it more demanding?
MO: Demanding? Yes! We start the emails at 7am and finish sometimes at 11 at night. So it's full-on all the time. But racing and road cars are our DNA. We're the only competitor that you can compare to Ferrari, in that we have road cars and a Formula 1 car.
But that does mean we need success in Formula 1 to keep the story together. We can't be bad at one and really good at the other one.
The road car company is doing fantastically well. Unfortunately right now we have an F1 engine problem that we have to solve. Everything else is great: great drivers, great team.
Q. With two Middle East races now on the Formula 1 calendar, do you feel a sense of legacy, given your long involvement?
MO: No. I'm just a proud owner of a team. We've been through a lot of ups and downs, but we've always managed to stick together.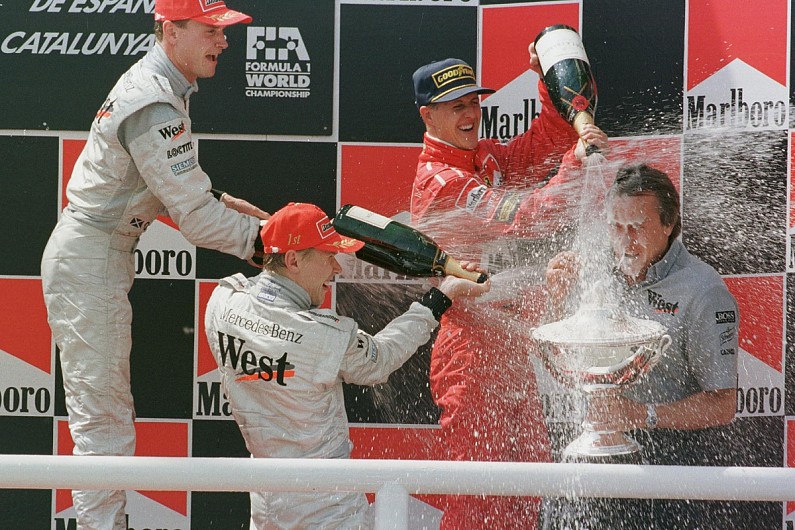 When we took over this role, it was a learning curve, getting to meet a lot of the people, how it works and so on. But today it's very exciting.
It's a different position, having an executive role, but it doesn't change me in any way. I know there's a protocol, but if I can help, I help.
Q. What do you love about Formula 1?
MO: Just the whole ambience, really. I like seeing the people, some of whom I have known for a very long time, I like going into the garage, I like being in the pits. Of course I like winning when we're doing well!
It's just the challenge of Formula 1, I think. And being in different countries. I like to go around and to thank the people who work for us and make this happen, because they need accolades. With 3500 people in the company, it's the least we can do.