Lewis Hamilton is intrigued to find out whether Mercedes' longer-wheelbase proves advantageous in its Formula 1 world championship battle with Ferrari in the forthcoming grands prix.
Although there seems to be little separating F1's benchmark cars, the Mercedes appears better in cooler conditions and on single-lap pace.
Hamilton says Mercedes has worked hard in recent weeks to better understand the W08 after a sometimes difficult pre-season testing programme and believes the progress made on this front was key to his Chinese GP win.
"We've come to a cooler track, we've taken the knowledge that we've had from the last race and applied it to this weekend," said Hamilton, who is tied with Sebastian Vettel at the top of the drivers' standings.
"Strength-wise, we are stronger. But pace-wise, if anything, Ferrari got a bit quicker this weekend and the gap's even closer.
"It'll be interesting to see how that varies through the next races, with temperature, with different types of track, more medium and low-speed circuits, and high-speed...
"Our car is 150[mm], or whatever, longer than theirs. How is that going to work out for Monaco? Getting that car turned around those corners, doesn't sound like a lot but it feels like a big difference.
"So that will be really interesting and it's just going to unfold over these next races."
With Mercedes and Ferrari well clear of the opposition and appearing locked in a two-horse race, Hamilton suspects that getting the edge early in the campaign could be worth a lot.
"Any advantage you can get at any point, and definitely early on, will hopefully pay dividends at the end," he said.
"Any one little step ahead you can get, even as a team, if we can get one step ahead on something, it puts pressure on the other to close that step up."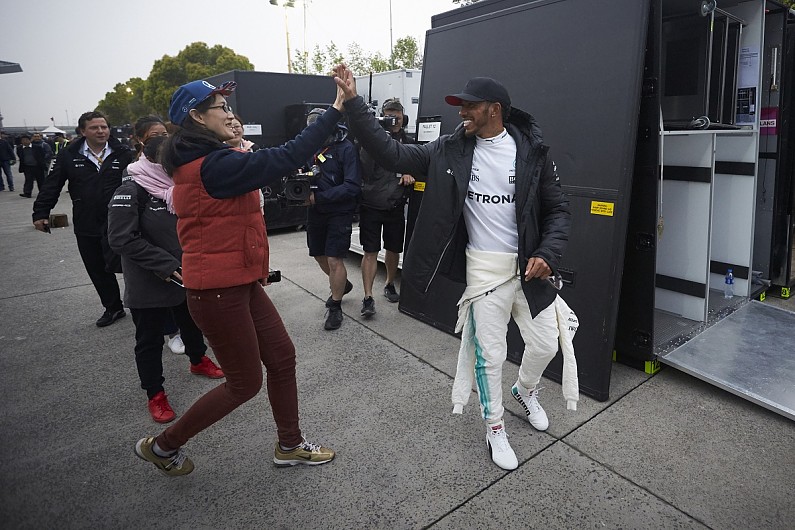 Hamilton added he has been working hard on his own performance too, including the race start weakness that compromised him in 2016.
He admitted getting off the grid is "definitely harder now" since last year's rule changes designed to put starts fully in drivers' hands.
"I've worked very very hard on it," said Hamilton.
"I couldn't have worked any harder on it, basically.
"And we've not stopped, this progress continues to be made, but I'm really happy with it.
"For all of us, just in life - if you want to get fit, and you go to the gym and it hurts, and you can't be bothered to go again but you eventually see the results of the effort you put in.
"I'm seeing that more and more this year, with my fitness level, for example, and the work that I've done on the starts. I've seen the results and it's paying dividends."