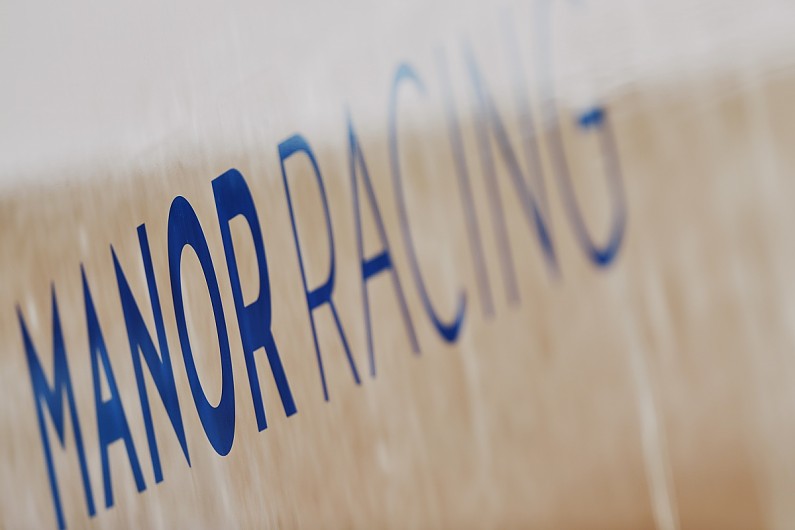 The company that operates the Manor Formula 1 team has gone into administration, casting doubt over the future of the outfit on the eve of the 2017 season.
Following growing speculation on Friday morning about the fate of the outfit, staff were called to a meeting at Manor's Banbury factory to be informed that hopes of finding an investor to save it had failed.

Sauber's Brazilian GP points sealed Manor's fate
Instead, FRP Advisory LLP had been appointed as joint administrators of the Just Racing Services Ltd company that operates Manor.
A statement from Manor read: "The decision comes after several months of discussions with investors in an effort to secure the best future for the team: discussions that had recently progressed with a particular investor to the signing of heads of terms.
"Unfortunately, the investor was unable to advance a final agreement in a timescale that would have avoided impacting upon the team's 2017 racing programme and the directors have had no alternative but to place the team in administration."
Geoff Rowley, the joint administrator, said that no redundancies of the 212 staff at the team had yet been made - but he admitted that there was limited time to try to find a solution before F1's season-opening Australian Grand Prix.
"The team has made significant progress under its new ownership since the start of 2015, the highlight of which included securing a constructors' championship point in the preceding F1 season, but the position remains that operating a F1 team requires significant ongoing investment," he said in a statement.
"During recent months, the senior management team has worked tirelessly to bring new investment to the team to secure its long term future, but regrettably has been unable to do so within the time available.
"Therefore, they have been left with no alternative but to place JRSL into administration.
"The joint administrators are currently assessing options for the Group."
Regarding Manor being able to make the season opener in Australia on March 26, Rowley said that everything would depend on finding a quick solution with any interested parties.
"The team's participation will depend on the outcome of the administration process and any related negotiations with interested parties in what is a very limited window of opportunity," he explained.
"No redundancies have been made following JRSL's entering into administration and all staff have been paid in full to the end of December.
"The ongoing staff position will however be dependent on whether new investment can be secured in the limited time available and the joint administrators will continue to review the ongoing financial position."