To find out what the most dedicated motorsport fans think of Formula 1, AUTOSPORT, F1 Racing and Motorsport News launched a global fan survey in May.
Nearly 35,000 people responded, and the results, published in full below, cover everything from why you watch F1, your likes and dislikes, to how you would change it in the future.
The idea of the survey was to help identify F1's weaknesses while amplifying its strengths, and the thinking behind publishing the results in full is to give fans' voices as much exposure as possible.
Some of the findings are surprising, but they provide a fully-independent insight into the thinking of serious fans of Formula 1 - 36 per cent of respondents watch every session of a grand prix weekend, and nearly 65 per cent have been following F1 for at least 15 years.
First up, every current driver, team and grand prix ranked in order of popularity: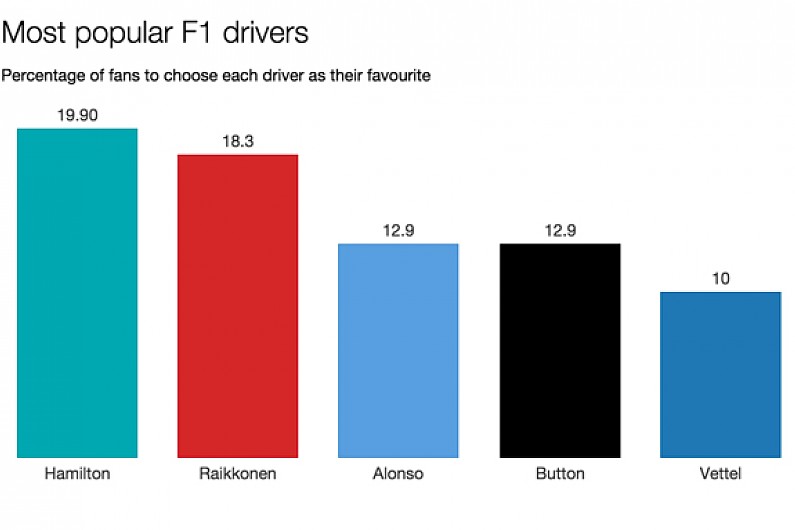 Full order
1 Lewis Hamilton
2 Kimi Raikkonen
3 Fernando Alonso
= Jenson Button
5 Sebastian Vettel
6 No favourite
7 Daniel Ricciardo
8 Valtteri Bottas
9 Felipe Massa
10 Nico Rosberg
11 Max Verstappen
12 Nico Hulkenberg
13 Romain Grosjean
14 Marcus Ericsson
15 Daniil Kvyat
16 Sergio Perez
17 Felipe Nasr
18 Carlos Sainz Jr
19 Pastor Maldonado
20 Will Stevens
21 Roberto Merhi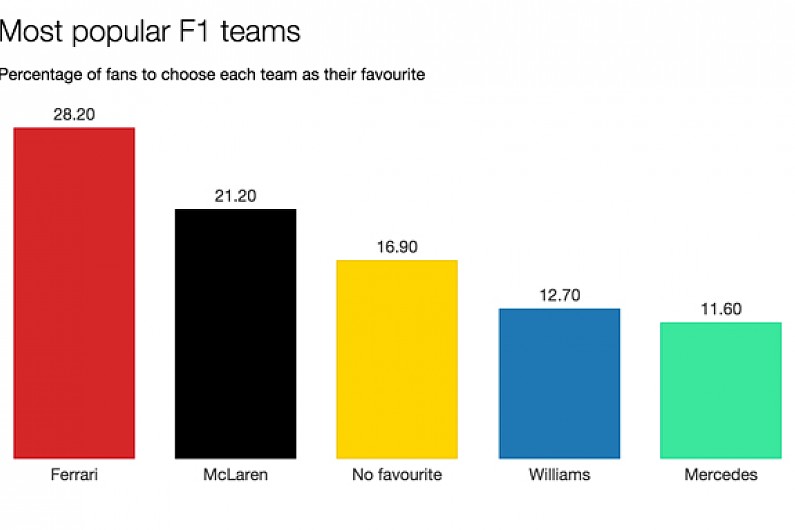 Full order
1 Ferrari
2 McLaren
3 No favourite
4 Williams
5 Mercedes
6 Red Bull
7 Lotus
8 Force India
9 Sauber
10 Toro Rosso
11 Manor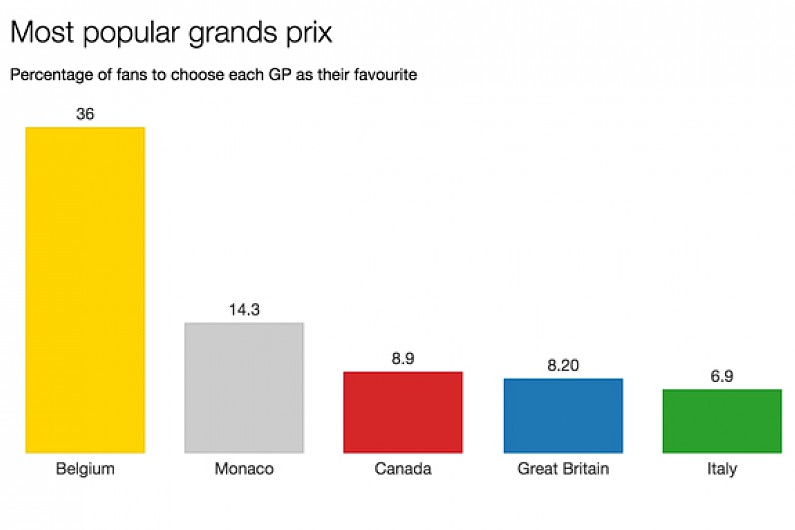 Full order
1 Belgium
2 Monaco
3 Canada
4 Great Britain
5 Italy
6 No favourite
7 Hungary
8 USA
9 Brazil
10 Japan
11 Singapore
12 Australia
13 Abu Dhabi
14 Austria
15 Bahrain
16 Spain
17 Malaysia
18 China
19 Russia
20 Mexico
How long have you been following F1?
Less than a year 0.4%
Between 1-3 years 5.0%
Between 4-15 years 30.1%
More than 15 years 64.5%
How many grands prix have you attended in the last 10 years?
None 44.8%
Between 1-5 41.3%
Between 6-12 8.9%
More than 12 5.0%
Would you, or have you, visited a different country from the one you live in to watch a grand prix?
Yes 67.6%
No 32.4%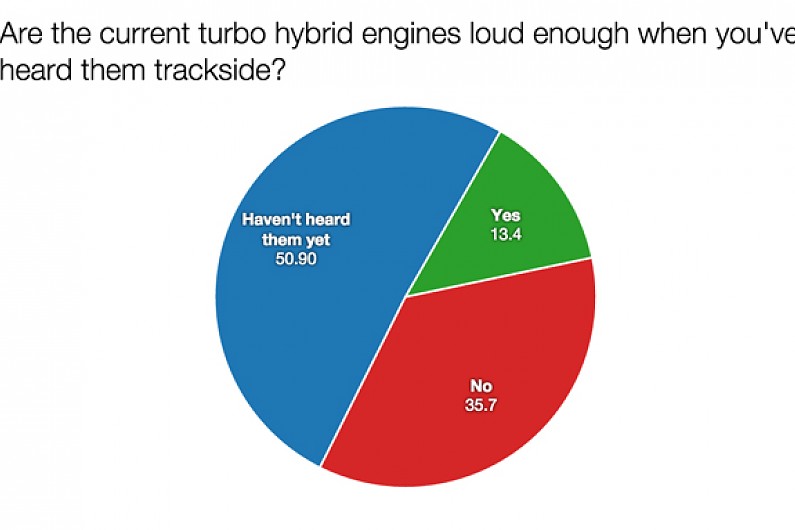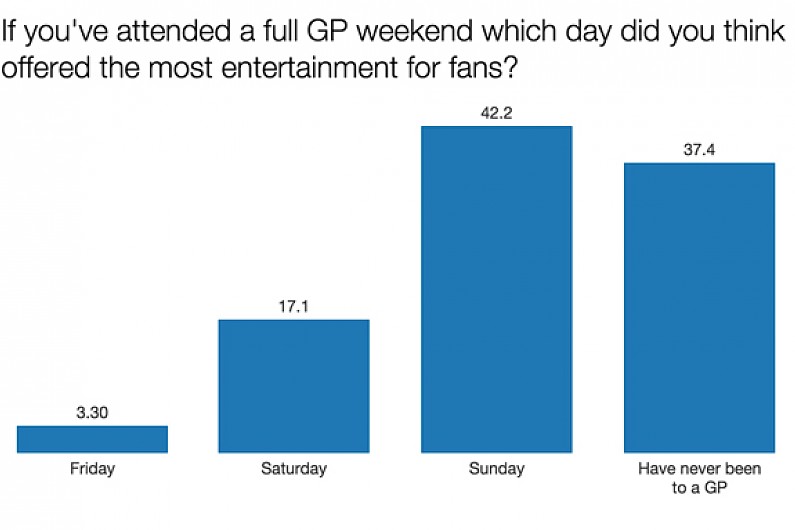 If you don't plan to attend a grand prix, why not?
Too expensive 37.6%
Too far to travel 4.5%
Not enough access 3.3%
Prefer watching on TV 10.5%
Other 4.2%
I do plan to attend a GP 39.9%
What is the main reason you watch Formula 1?
Rivalry and competitiveness between drivers and teams 42.6%
The speed and risks involved 14.8%
To follow one driver or team 6.3%
Technical innovations 14%
Glamour of F1 2.7%
History and prestige 14.2%
Other 5.4%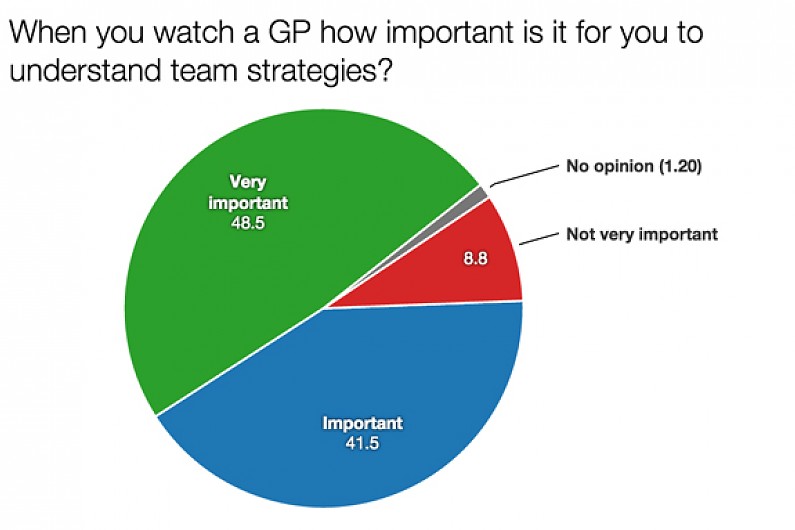 Which of the following would give you more insight into F1?
More interviews with drivers or team personnel over a GP weekend 14.6%
More information about teams' headquarters 6.7%
More social media access 8.7%
Opportunities for fans to access the F1 paddock 24.5%
Better on-screen info graphics 29.8%
Better camera angles (in and out of car) 15.7%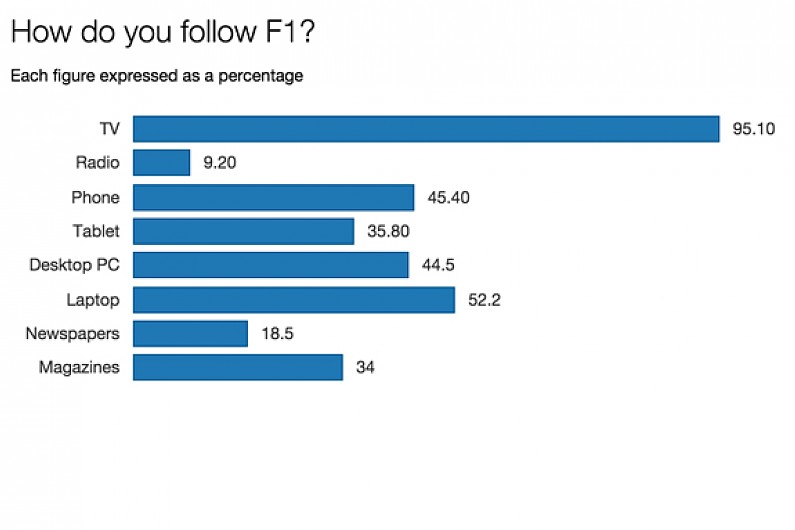 Do you subscribe to watch F1 on TV?
Yes 34.7%
No 33.3 %
Not necessary with my TV package 32%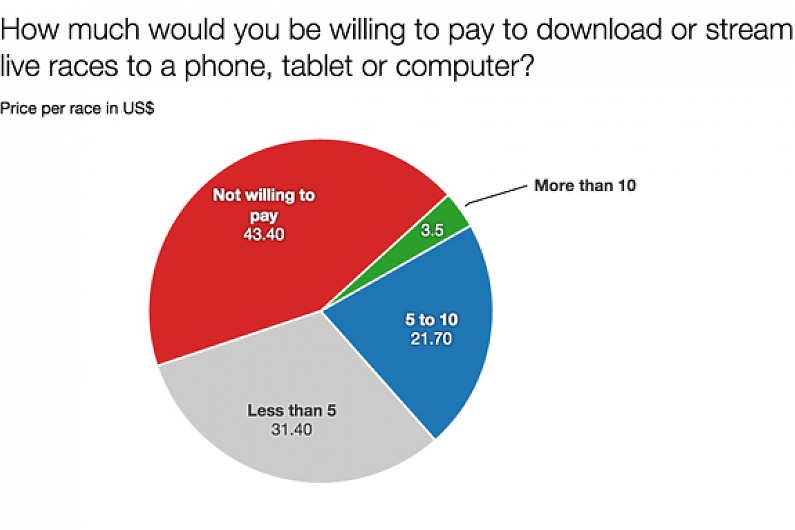 If you have access to live TV coverage, how much do you usually watch at home during a GP weekend?
Practice, qualifying and the race 19.4%
All sessions plus pre- and post-race discussion 36.0%
Qualifying and the race 36.7%
Just the race 3.8%
Only highlights 1%
No access to live coverage 3%
When watching a grand prix do you use a second screen to access live timing through the F1 app or formula1.com website?
Yes 21.3%
No 49.8%
Sometimes 28.9%
How often do you record coverage of sessions and then watch 'as live' at another time of day?
Always 17.1%
Sometimes 52.9%
Never 30%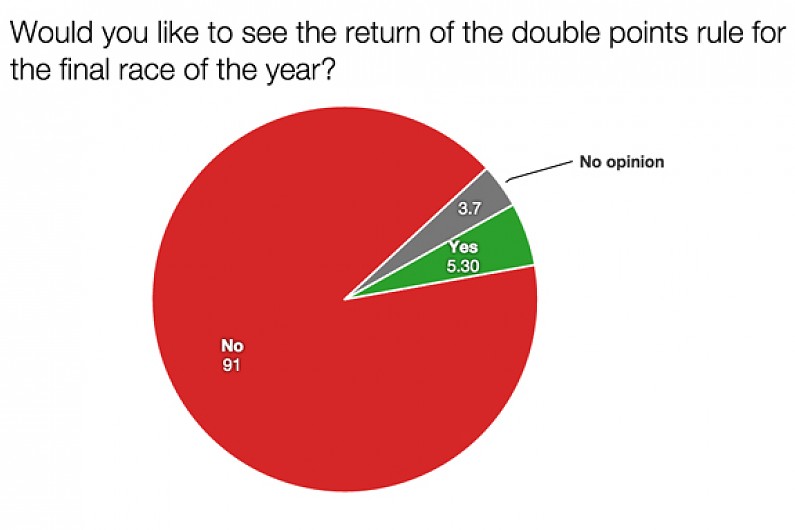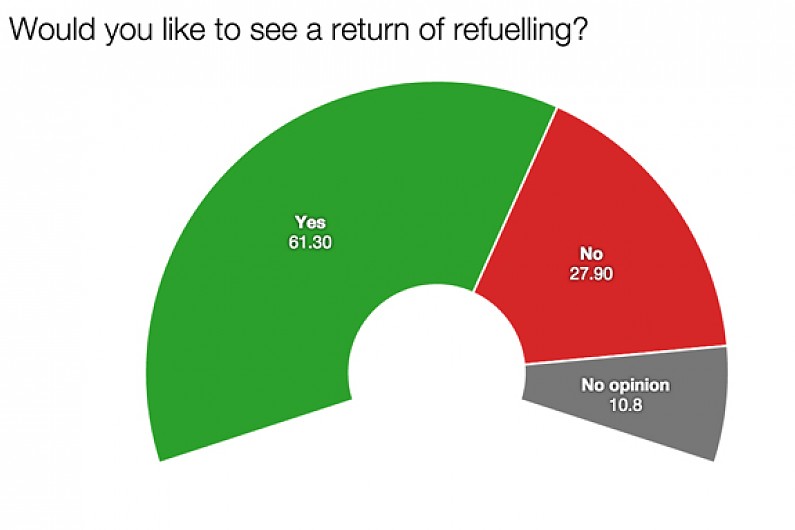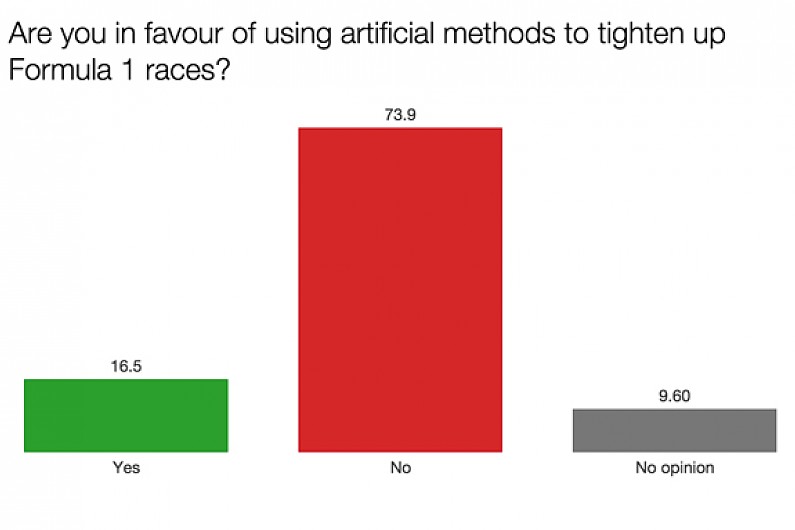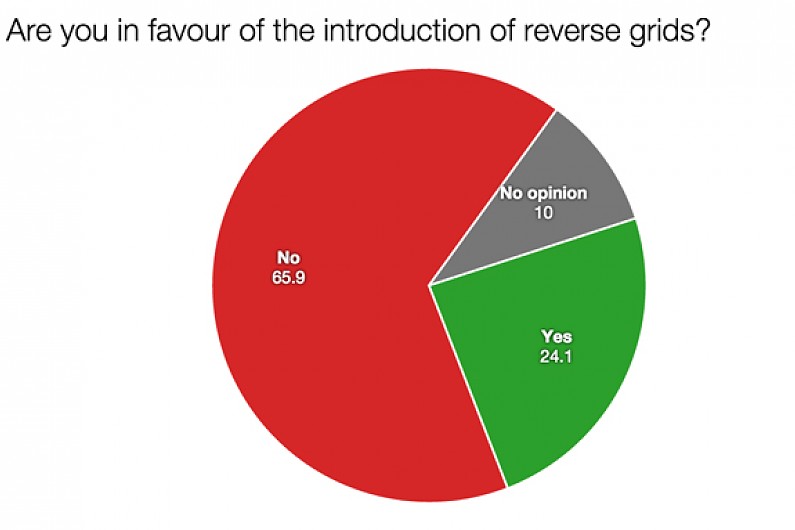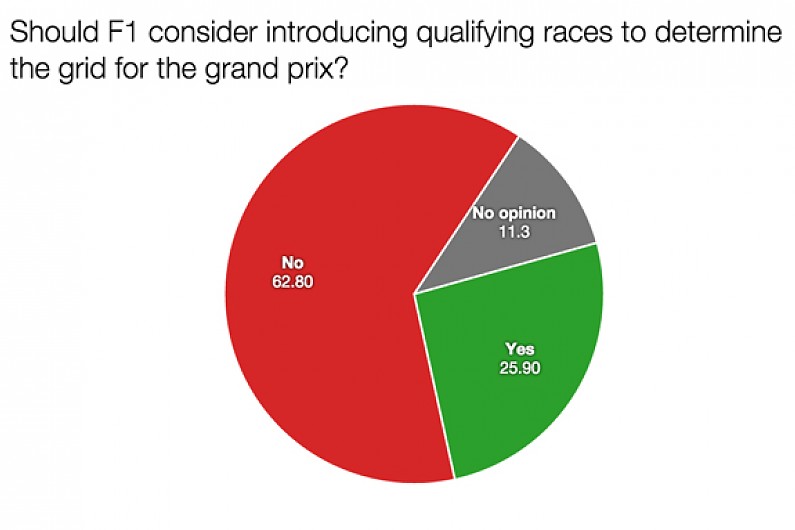 Do you think teams should be allowed to run third cars?
Yes 26.5%
Yes but only for young drivers 39.5%
No 28.2%
No opinion 5.7%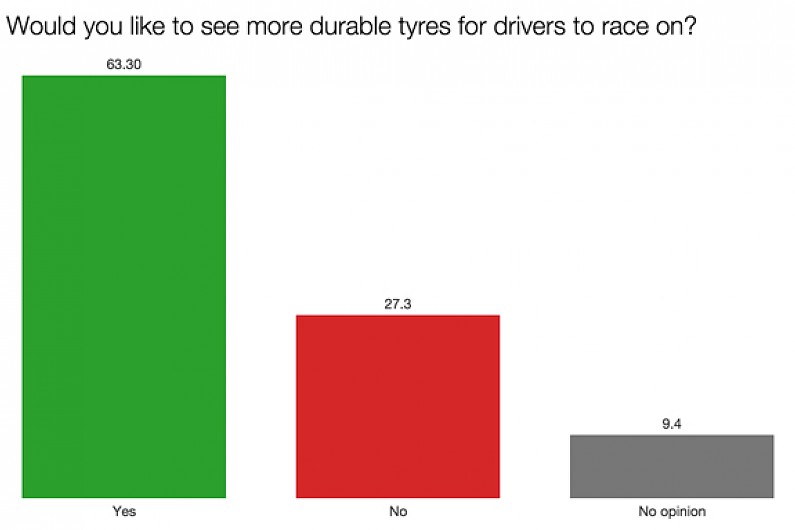 Do you think F1 should abolish the rule about running two specs of tyre compound in the race?
Yes 52.3%
No 37.5%
No opinion 10.2%
Should F1 ban testing and use Fridays as an open test day instead?
Yes 34.4%
No 50.1%
No opinion 15.6%
Do you agree with having a two-tier F1 race that has manufacturers competing in a different class to independent teams with a spec engine or chassis?
Yes 18.9%
No 70.5%
No opinion 10.7%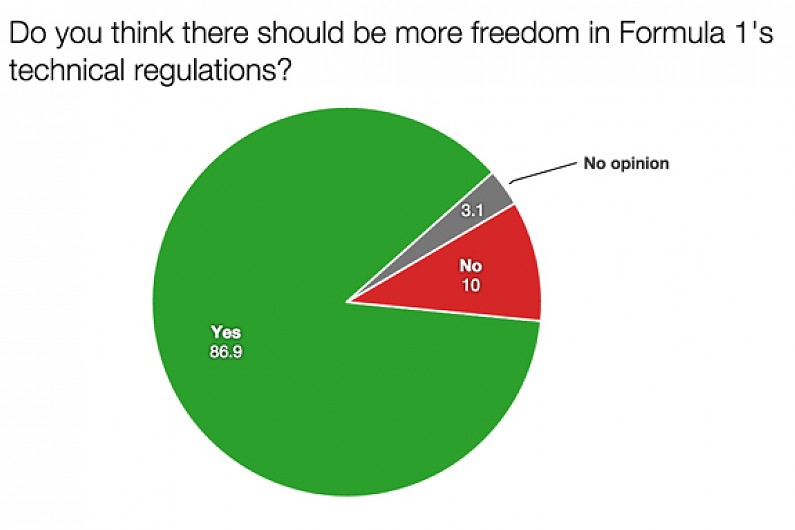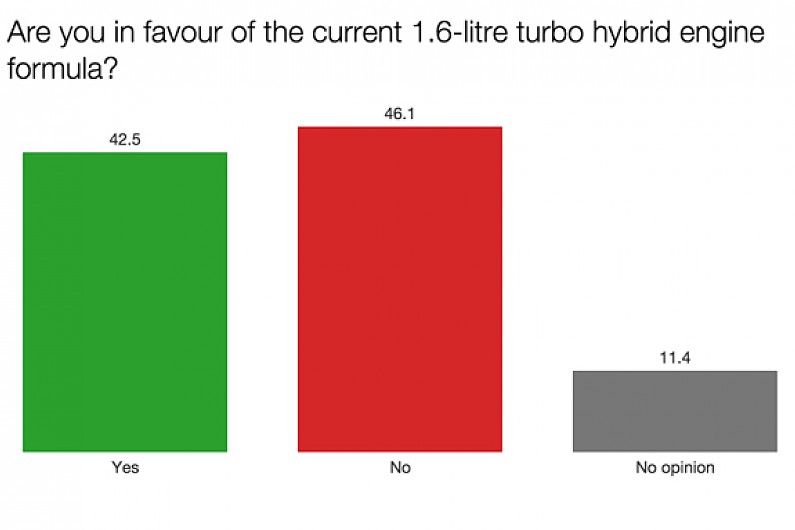 Do you think F1 has to be environmentally friendly?
Yes 41.1%
No 50.9%
No opinion 8%
Do you think it's important that Formula 1 is at the cutting edge of technology?
Yes 90.1%
No 7.6%
No opinion 2.2%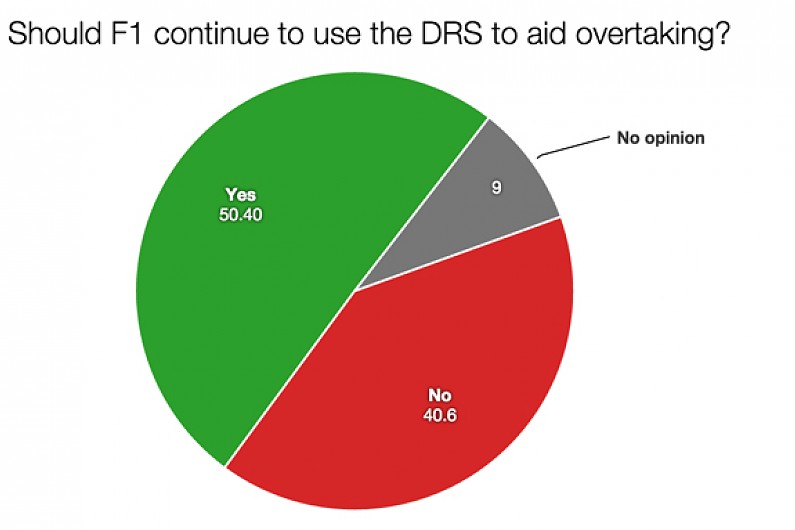 Would you like to see an open tyre formula to allow rival companies to compete against each other?
Yes 77.9%
No 15.3%
No opinion 6.9%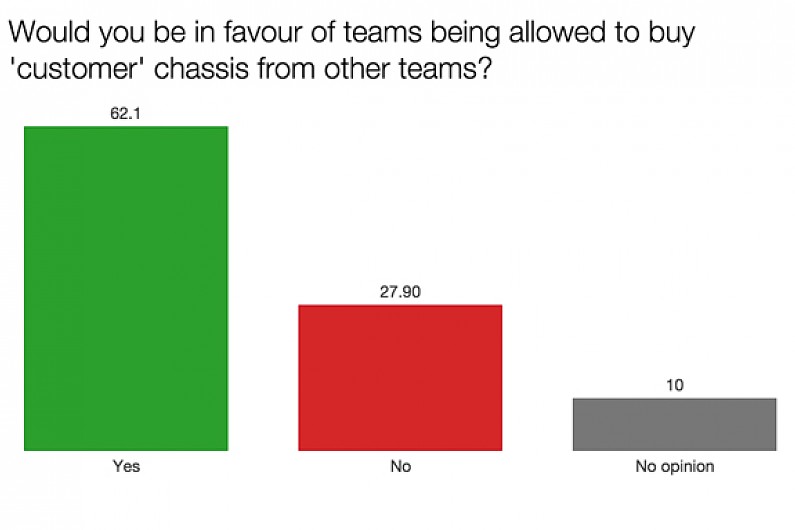 Would you be happy to see F1 become a spec series using identical chassis and engine, like GP2, in a bit to reduce costs?
Yes 9.6%
No 86%
No opinion 4.4%
Is it important that F1 engines are capable of producing over 1000bhp?
Yes 48.1%
No 37.9%
No opinion 14.1%
Would you favour slowing outright performance of F1 cars down to promote better racing?
Yes 21.3%
No 69.1%
No opinion 9.7%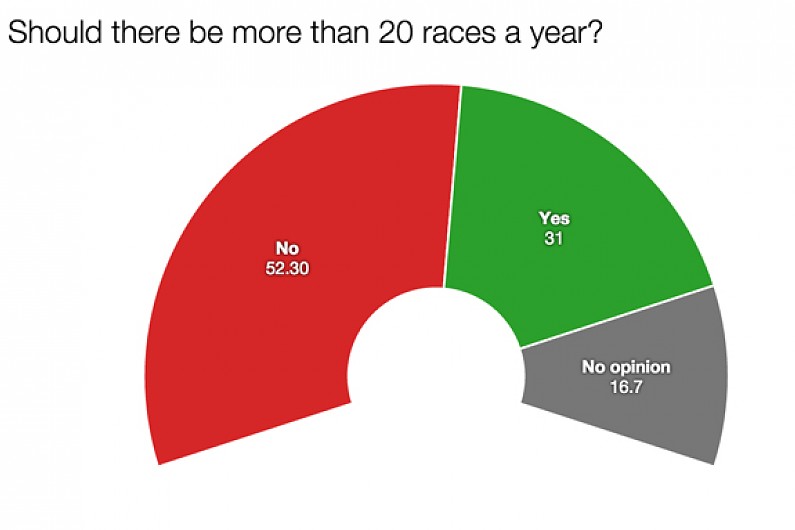 Do you like F1 visiting new territories such as Korea, Russia and Azerbaijan?
Yes 37.4%
No 45.2%
No opinion 17.5%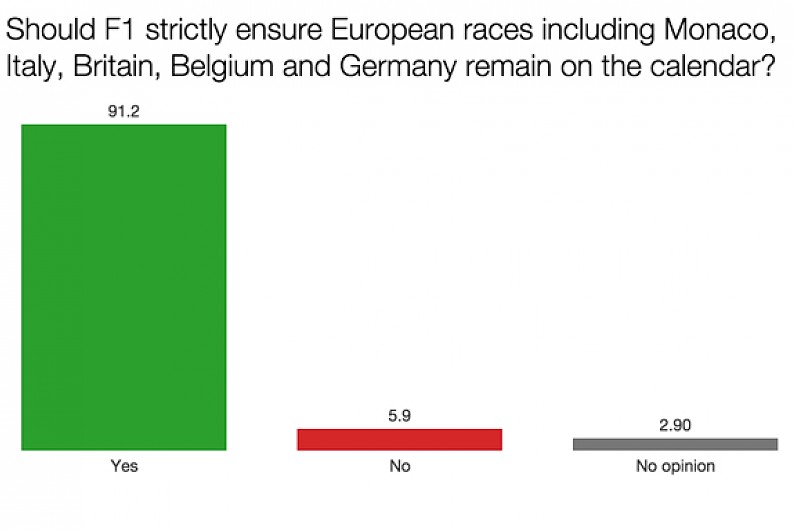 Do you think F1 benefits from having car manufacturers competing in the sport?
Yes 88.4%
No 6.4%
No opinion 5.2%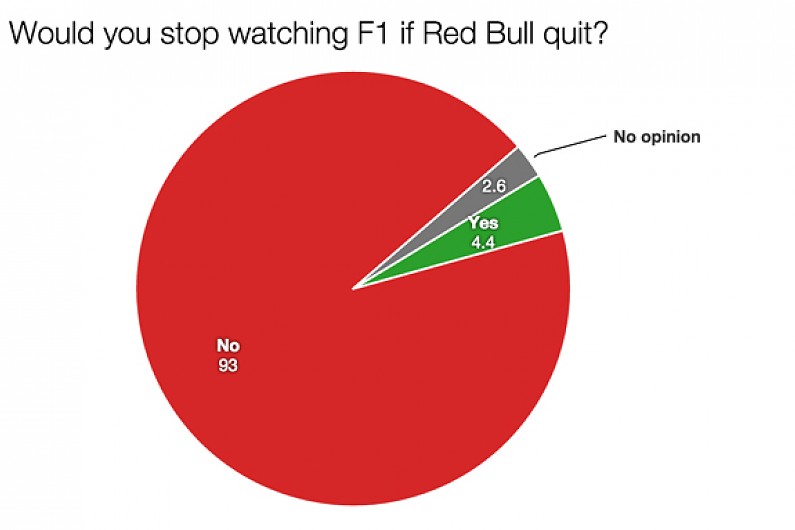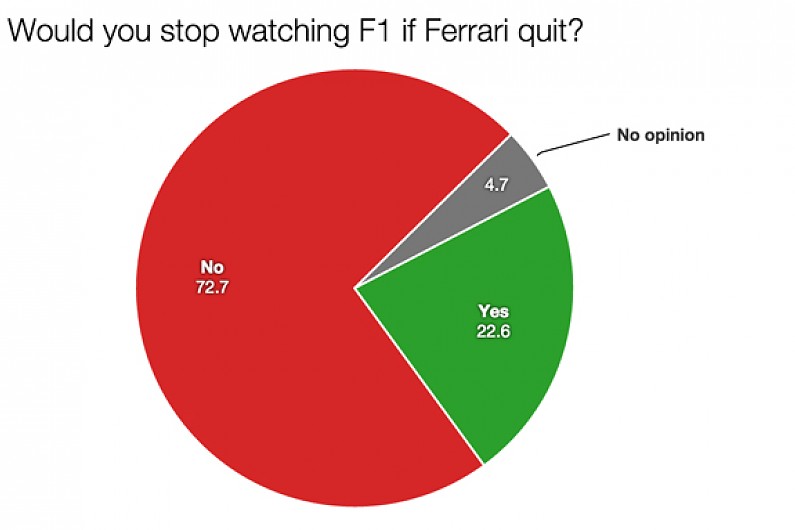 Do you agree with the statement that F1 is a business first and a sport second?
Yes 48.5%
No 45.2%
No opinion 6.3%
What is your gender?
Male 92.2%
Female 7.8%
What is your age?
Under 18 3.9%
18-40 59.3%
41-60 27.3%
61+ 9.4%