Ferrari team principal Maurizio Arrivabene says he asked the Scuderia's design team to build a 2015 Formula 1 car that would suit Kimi Raikkonen's driving style.
The 35-year-old Finn endured the worst season of his F1 career in 2014 with a solitary fourth place in Belgium his best result.
Raikkonen, who was Ferrari's last world champion back in 2007, struggled with the handling of the Ferrari, which did not suit his style of being heavy on the front tyres and gentle on the rear.

How Raikkonen got his mojo back
The Finn has been much happier with the feel of this year's SF15-T and scored his first podium since the 2013 Korean Grand Prix last time out in Bahrain.
"I remember it was 10th or 12th December, I was speaking to [chief designer Simone] Resta and Rory [Byrne] and we were watching a picture of the car," said Arrivabene.
"I asked what can you do to transfer weight a bit more to the front?
"Because I said Kimi likes to feel the car this way and Sebastian [Vettel] is more or less the same.
"They said we need six months. I said what can you do in three?
"They said we need to work more or less day and night so I said OK, I will work together with you guys. Come on."
VETTEL 'HONESTY' PRAISED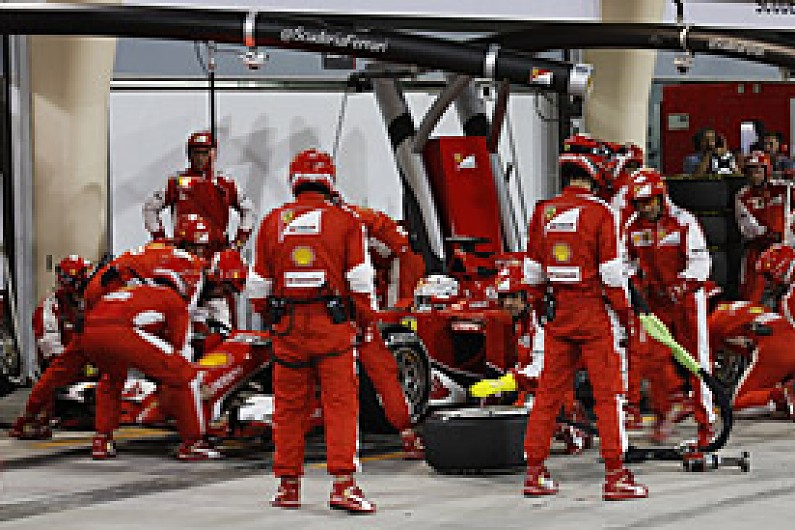 Bahrain was the first time Raikkonen had beaten Vettel in their spell as team-mates, although the German had been ahead until running off track and breaking his front wing.
Arrivabene said he had been impressed by how Vettel handled his error.
"Sebastian is a fantastic person, he's very honest and he's not finding any excuses," said Arrivabene.
"He made a mistake but he's a human being. He says immediately if he makes a mistake, like when he went onto gravel out of the final turn and broke his front wing. I appreciate this.
"With Kimi, it is very straightforward. Seb is the same, he's a very honest person and a fantastic driver and let's not forget what he already achieved so far."