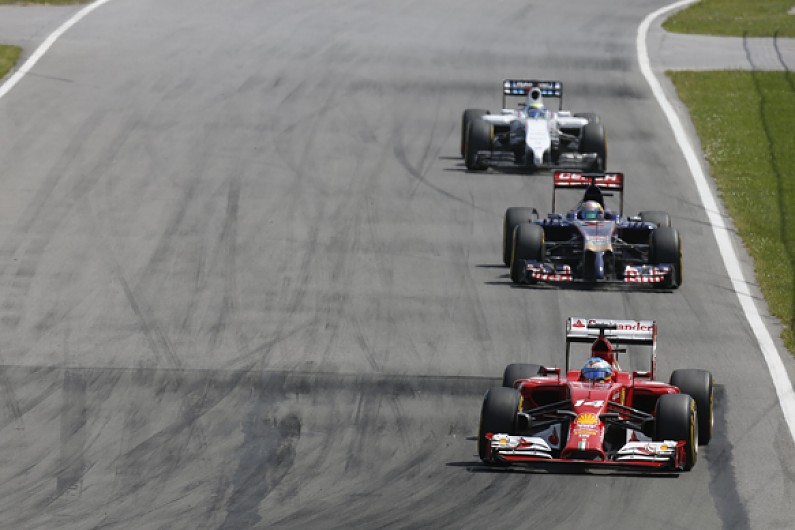 Fernando Alonso feels he was lucky to score so many points in the Canadian Grand Prix, after another difficult race for the Ferrari Formula 1 team.
The Spaniard finished sixth thanks to a clash between Sergio Perez and Felipe Massa in the closing stages, plus an ERS problem for the Williams of Valtteri Bottas.
Alonso reckoned his fresher tyres at the end should have put him into the podium fight, but said his Ferrari lacked the straightline speed to overtake.
"We got some lucky extra points with the DNFs at the end," Alonso said, when asked by AUTOSPORT if he felt lucky to come away with a top-six finish.
"Without the DNFs our positions were probably ninth and 14th.
"In the first part of the race I was uncomfortable with the balance and we were too slow.
"In the second part it improved and I was more competitive and I managed to reach the group of front cars, but we were too slow on the straights - that was a little frustrating - I couldn't pass."
Alonso came into the weekend hoping to fight Red Bull and said he encountered no real issues with his car in the race, but reckoned it was just too slow to have finished any higher.
"Today I had no problems, everything was perfectly OK in the race," Alonso added.
"We had some issues with the battery and the KERS - we had to turn it up and down again - but this was just something we will need to fix.
"It only happened in this race, never before, so I don't think we should be too worried.
"Even when we turned it up, everything worked OK, but we're just too slow in the straights."
DIFFICULT RACE FOR RAIKKONEN
Alonso's team-mate Kimi Raikkonen endured another frustrating race, only making the top 10 thanks to the late crash between Perez and Massa.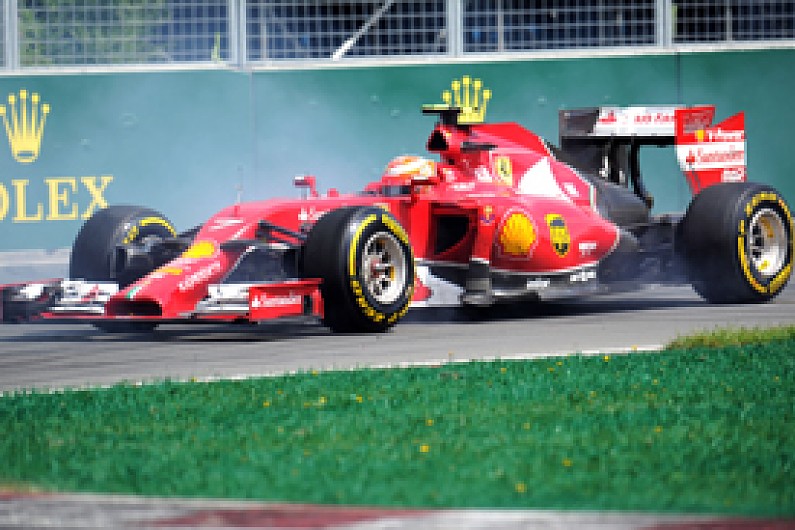 The 2007 world champion ran behind his team-mate in the first stint, but lost ground after his first pitstop and then suffered a spin at the hairpin shortly after half distance that cost him more time.
"It was a difficult race," Raikkonen admitted.
"We were stuck behind people and had some brake issues in the beginning.
"Then I spun. The same happened in practice one. For some reason we seemed to get a kick suddenly [from the engine] and I spun.
"Every time I came out of a pitstop there always seemed to be people in front of me.
"In the end the car felt a bit better and was fast. But it was just difficult."