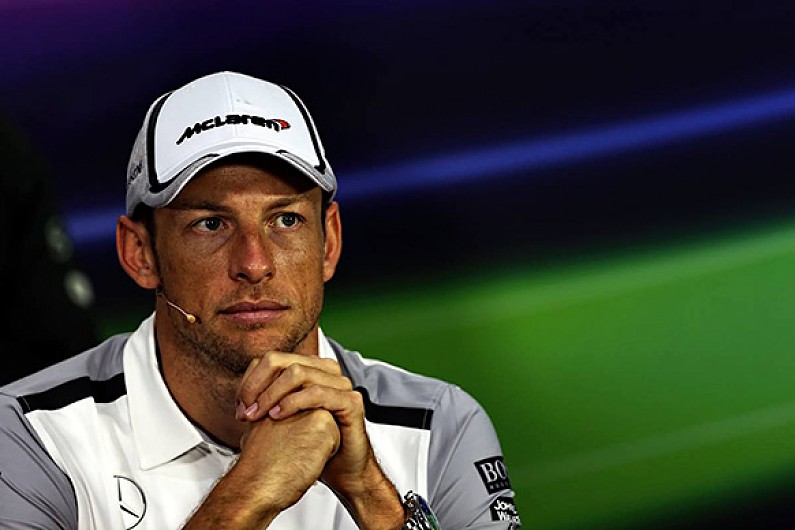 Jenson Button says it is too early to make progress on a new McLaren Formula 1 deal, although AUTOSPORT understands that both parties are keen to continue together for 2015.
Despite a promising start with its double podium in the Australian Grand Prix, McLaren has continued to struggle in 2014, and Button said there were currently other priorities ahead of contract talks.
"No progress. But that is the way it is," he said.
"We have spent four good years together already, we are in our fifth year together and we both want to work together in the future, but it is just not the right time [for talks].
"We have a lot of other issues to solve first before we start to think about the future too much."
AUTOSPORT understands that McLaren wants Button to stay, but is keen to ensure it has a team-mate who can push him.
The Briton - who is now the oldest and most experienced driver on the F1 grid at the age of 34 and with 253 grands prix starts under his belt - recently said that the team's current issues made him more determined to stay on as he was eager not to end his career on a low.
"I still feel very young at heart, fitter than ever, and I have all that experience," Button added in Montreal on Thursday.
"I am in a great position, I have a lot more to give in the future in F1.
"I definitely cannot see an end to my career. This is where I want to be in my future."
He also insisted that McLaren's current position was not as bad as it appeared.
"I think from the outside, it doesn't look spectacular this year, it looks quite similar to last year but it is very different," said Button.
"In terms of the feel of the car it is much better, in terms of development it is working and we are going in the right direction.
"Wen you have been fighting for wins and were used to fighting for wins, it is difficult when you find yourself in this situation.
"It just takes time - things don't change overnight even though we are pushing very hard."