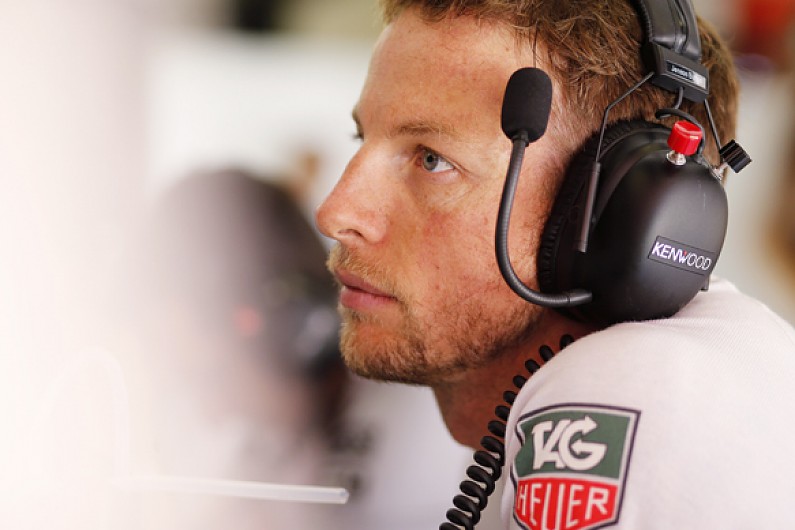 Jenson Button insists McLaren's troubled 2014 Formula 1 season is making him more determined to prolong his career, rather than edging him towards retirement.
The 2009 F1 world champion endured his third straight race with no points at the Spanish Grand Prix as his current car's lack of downforce was fully exposed.
With his contract at McLaren coming to an end later this season, 2014 has always been viewed as a key campaign for Button, who is now the oldest driver on the grid at 34 and is in his 15th season in the world championship.
But rather than feel demotivated by his current difficulties, Button says it is making him even more determined to sort out a fresh deal.
"I definitely want to be in F1," said Button, when asked if retirement was being considered in light of his current situation. "This sort of season does not make you want to retire.
"If you do retire, you want to retire on a high and if you have the possibility to do that, then you continue racing to get that high.
"The problem then is when you do that, you don't want to stop racing either, so you could be racing for many years.
"But no, I don't feel I want to retire at the end of this year. I am happy about my future, and think it is quite exciting."
HONDA FUTURE SIGNIFICANT
With McLaren switching to Honda engines next season, Button has been widely considered as favourite to stay on board for 2015.
And although the team is facing some difficulties at the moment, he has faith that an action plan being put in place by racing director Eric Boullier will make a difference.
"I would like to think I'll be here and the team will be competitive towards the end of this season, which will then give me good reason to want to be here," he said.
"We have to be quick towards the end of this year if we want to be quick next year because there are no regulation changes, so we have to stay focused.
"We are not suddenly going to find two seconds over the winter.
"I know Ron [Dennis, McLaren Group CEO] has said he wants to win races this year, but that is going to be very, very difficult.
"I know why he is saying it because he understands we have to be quicker this year if we've a chance of being quick next year.
"That's why there is a big push, and we won't let up like perhaps Mercedes will once they have a 300-point lead!"
Autosport has produced a standalone special magazine to celebrate our 70th birthday. All current print subscribers will receive a copy for free. To order your copy of the 196-page Autosport 70th Anniversary issue, please go to: autosport.com/autosport70th