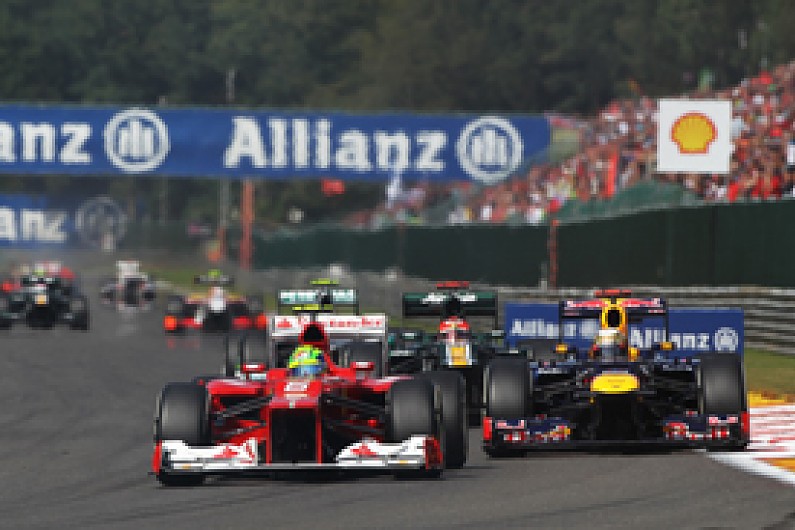 Formula 1's frontrunning teams could face a dramatic increase in entry fees for next year's championship if plans being considered by the FIA come off.
As part of the ongoing negotiations between the teams, Bernie Ecclestone and the FIA to frame a new Concorde Agreement for 2013, talks have edged towards agreeing potential income that the governing body would like to receive from F1 entrants and the sport's commercial rights holder.
No deal has yet been reached, but high level sources have revealed that one option being considered is for the FIA to seek a much greater share of its funding from the teams - which it can then use to invest in its running of the sport and other road safety initiatives.
AUTOSPORT has learned that one idea that has been suggested to the teams is for the entry fee to rise from its current cost of 309,000 Euro to a level that could see several teams pay multiple millions for their entries.
In a bid to centralise the cost of extra services that teams use, and currently pay extra beyond the entry fee to the FIA for (such as the Meteo France weather service), the governing body wants to have everything included in one fixed price.
Sources have revealed that the proposal that has been put forward to the teams is for the entry fee to rise to 500,000 Euro per outfit, plus 7,000 Euro per point scored in the championship.
This means that the more successful teams would contribute much more to the running of the sport and suffer a dramatic rise in costs.
Taking last year's constructors' championship standings, the entry fees in Euro under that new plan would be:
Red Bull (650 points) 5.050 million
McLaren (497 points) 3.979 million
Ferrari (375 points) 3.125 million
Mercedes (165 points) 1.655 million
Lotus (73 points) 1.011 million
Force India (69 points) 0.983 million
Sauber (44 points) 0.808 million
Toro Rosso (41 points) 0.787 million
Williams (5 points) 0.535 million
Caterham (0 points) 0.500 million
HRT (0 points) 0.500 million
Marussia (0 points) 0.500 million

Although no team principal would talk on the record about the matter, several suggested that they were keen to discuss the situation with the FIA, and enquire about why the fees were rising so much - and exactly what the extra money was being used for.