It's fair to say that a lot of the Formula 1 world seemed more excited about Kimi Raikkonen ending his victory drought in America last weekend than the man himself.
Fresh out of the car, as Sky Sports F1 commentator Martin Brundle thrust a microphone under his nose, the triumph seemed so routine to the Finn. There was so little sign of jubilation, and, later on, Raikkonen said that the victory would not change his life.
But to think that this attitude shows a man who doesn't care or doesn't enjoy what he does every other Sunday afternoon would be a massive mistake. Underneath that ice-cold exterior is someone who loves nothing more than racing. The passion and determination may not be as obvious as it is from someone like Fernando Alonso, but don't think it isn't there.
You could even go so far as saying Raikkonen's ideal F1 would be to have a grand prix event that was just the two hours on a Sunday afternoon. Plus, races at venues where no plane travel was needed. Instead, he probably prefer an easy journey to the track, to sleep in his own bed in the evening, have breakfast with the kids and then go off to work.
In fact, speaking at Austin last weekend, Raikkonen half-joked about the frequent occasions when he has not been happy to pack his bags and travel to races.
"Many times - most of the times," he smiles, when asked if he had ever not wanted to go to a race.
"I hate travelling, you know. If I can drive from home to race, it's much nicer. I am not a big fan so much of the air - airplanes, airports - I think that is painful. It's so much nicer in Europe, when you have a short way to go. You know, I think most of the times I feel shit."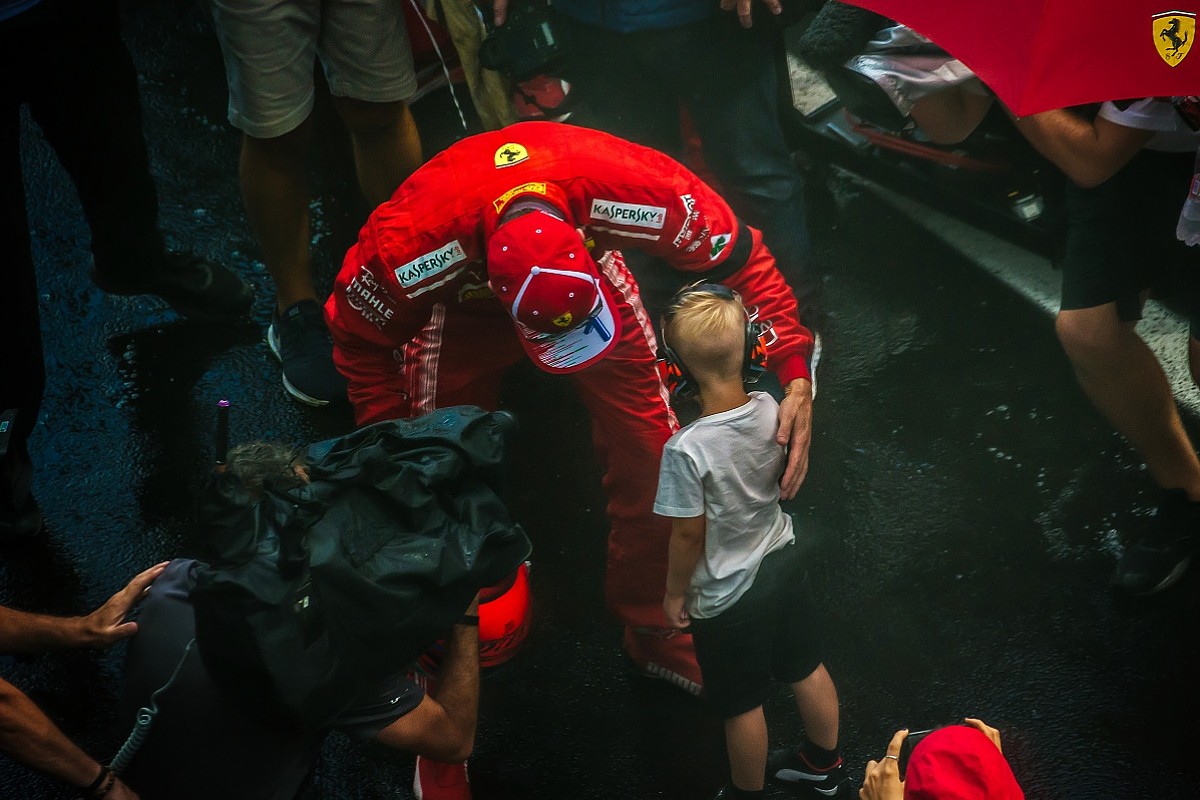 Family life hasn't made things any easier for him - his son Robin and daughter Rianna provide another reason why Raikkonen sometimes may not want to get that suitcase packed.
"Our son went through the time that he is always hanging on your leg and that is pretty nasty," he recalls. "When you have to [say to him] 'OK, daddy comes home in two weeks'. And my daughter is getting more into that now.
"But he still doesn't really get it. But [in] January next year, it'll [be] a bit painful for let's say half a year and then it gets easier. For sure there is always the thinking that, sometimes when you're tired and this and that, you are think, 'oh, why the fuck I am here? I could be somewhere else - home'. But that's normal."
"I want to race, but staying in F1 doesn't really excite me. The racing excites me, but the rest does not. So it's a bit of a complicated situation" Kimi Raikkonen
But Raikkonen's dislike of the travel and all the baggage that surrounds F1 does not outweigh the thrills he gets from being inside the cockpit. He may not show it, but the track action fires up him - it inspires him.
"For sure if I have an option, on that moment when you always say, 'oh, its nicer to stay at home', but I enjoy the racing," he says. "I don't enjoy the rest and all the travelling and that. It's not nicest thing.
"But you know, I don't think there is anything in life where you can have all the good things. If you enjoy doing something, there are always some negatives, some things involved in that, that you're not the biggest fan [of]. But then it's very hard to find a thing that everything is perfect, you know? In life, generally."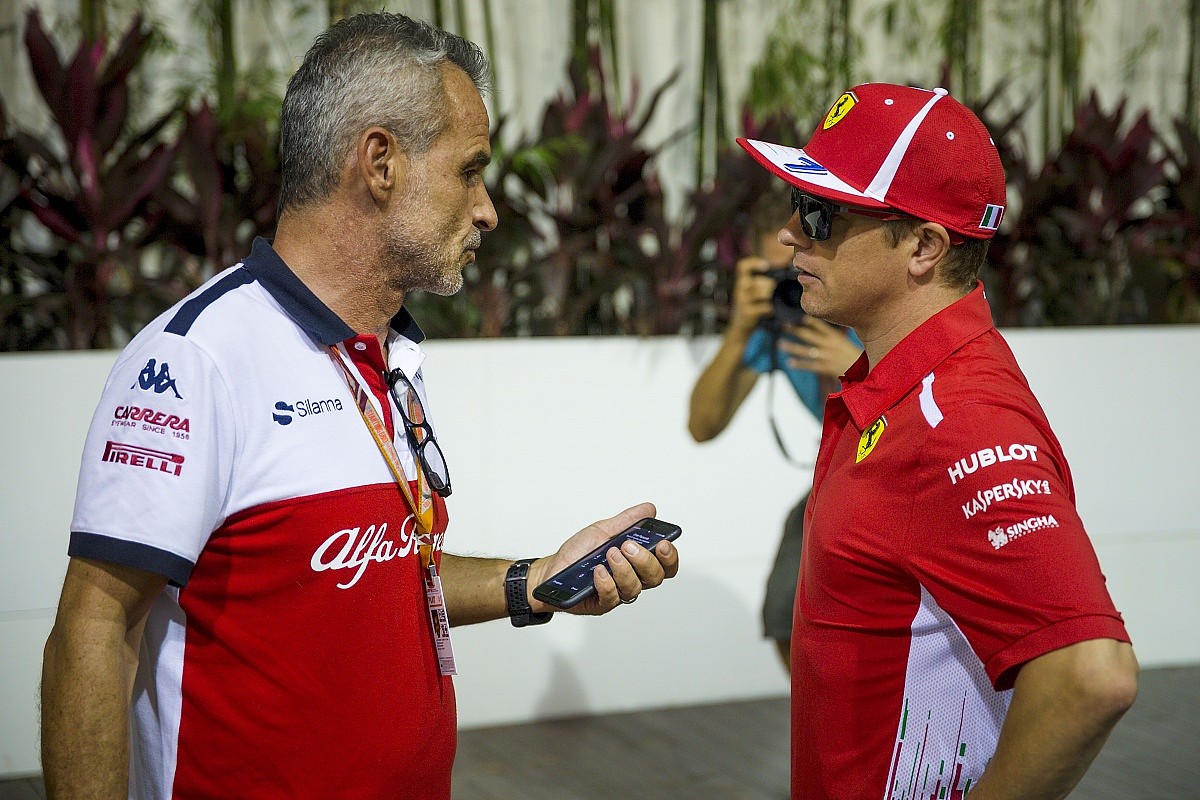 If you understand that the core of Raikkonen's motivation comes from the racing and competing, it is much easier to comprehend why walking away from F1 was not an option for him once Ferrari had decided it didn't want to retain him for 2019.
In fact, his push to get an answer from his Maranello bosses about what it was going to do for 2019 was not because he was prepared to get on his knees and beg for a new contract, he just wanted to know so he could get on and do his deal with Sauber.
In some ways, racing means more to Raikkonen than the winning
"I'd been asking 'What's it going to be?', because everybody wants to know," he explains. "But most of all I wanted to know because - either good or bad, I don't care - I just need to [know the] decision, because I want to do my life as I want.
"But it's good that there was a decision in the end. I have no bad feelings about it. I am very excited [about] where I am going and happy to go there, so no, it doesn't really change anything for me - knowing or not knowing, or racing here or not racing [here] - the racing itself is still same.
"I want to race, but staying in F1 it doesn't really excite me. The racing excites me, but the rest [does] not. So it's a bit of a complicated situation.
"I enjoy the racing, [and] I feel that I wanted to go to Sauber for many reasons. They have a great team, I think we can do great things there, and there have been a lot of changes since a few years [ago], when they had pretty hard times. Plus, it's close to my home. So, there are a lot of things, and I think we can positively surprise many people.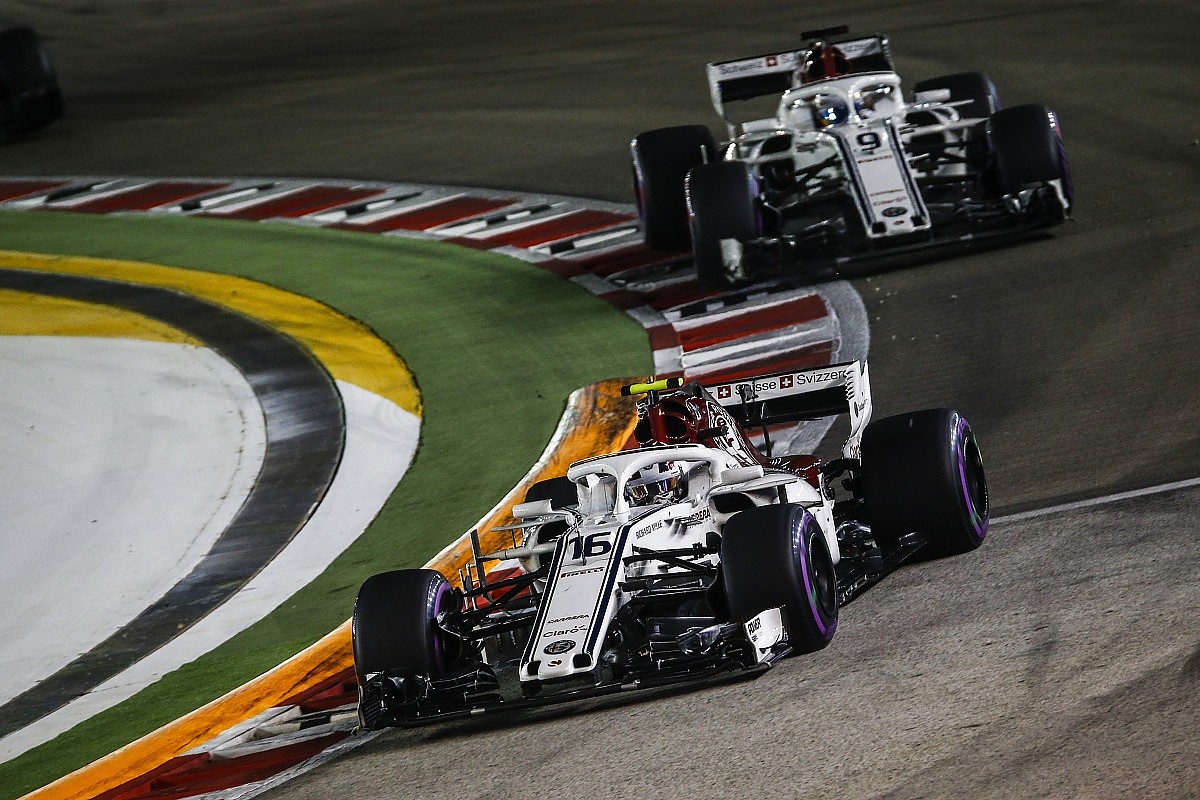 "For sure it is not going to be easy to start with, but then we don't expect it to be. It's a different challenge and that's why I want to go there, and I am sure it is also going to be fun."
So rather than viewing the move to Sauber as a backwards or sideways step, Raikkonen thinks there will be opportunities to enjoy his life even more. This is because the midfield battles in F1 are even more fraught than those at the front of the grid.
"If you are in the middle group, you have more racing," he says. "Actually, it's probably more exciting than in the front because usually what happens, the higher up you get, it's harder.
"I think it's more exciting, because for us it's often... whatever happens, after the pitstops... it's so hard to pass.
"In the midfield they for sure have more, let's say, racing."
It's that word again: racing. This is where Raikkonen's love of F1 begins and ends. In some ways, it means more to him than the winning.