Lewis Hamilton has often joked that his career has been defined by some advice his father gave him in karting.
"My dad always said, 'drive like you stole it' and that's what I still do today," the Mercedes driver has remarked several times.
While that mantra relates to his attitude towards racing, it's also a phrase that perfectly fits the story behind the current Formula 1 title battle - because 2018 has proven to be a season of the stolen wins.
The first half of the campaign has been remarkable for the way in which the unpredictable form between the main title contenders has been trumped by results not actually going the way the form book suggested they should.
Just look at the last few races. Sebastian Vettel should be heading into the summer break with a comfortable lead after a hat-trick of wins at Silverstone, Hockenheim and Hungary as Ferrari gained a significant performance advantage through a step forward in engine power.
Instead, Hamilton nabbed the last two victories thanks to a Vettel error in Germany and a rain shower at the right time in qualifying in Hungary, and is sitting pretty with the largest championship lead that either he or Vettel have had so far in 2018.
What the first half of the season has shown more than anything is that, while the development race between Mercedes, Ferrari and Red Bull fails to give one of them a regular advantage, the results are being dictated more and more by the execution of a weekend.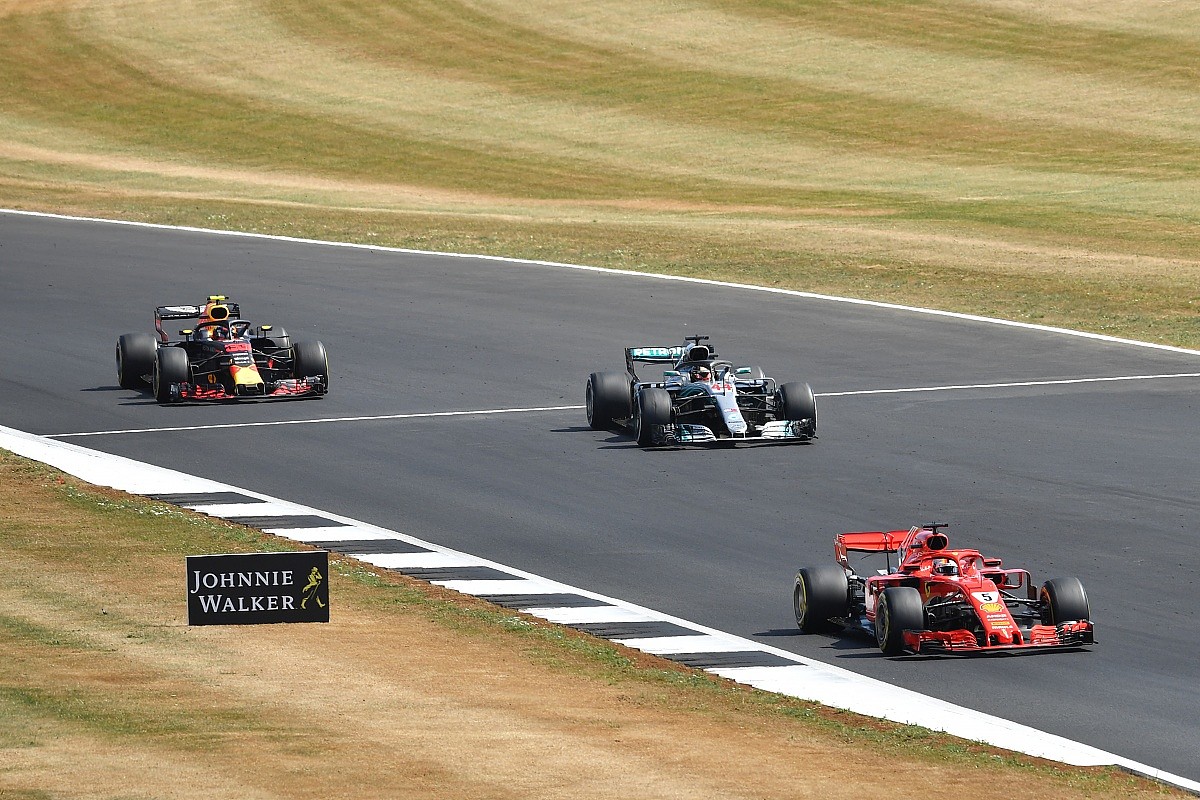 Wins now rest either on one team or driver excelling, or the other flopping - rather than a few extra points of downforce or horsepower effectively guaranteeing victory is set in stone before a wheel has been turned.
If that trend continues - and there has been no evidence so far that any of the big three are about to steal a march - then we are facing a remarkable campaign that may well not be won by the fastest car.
It was interesting to hear Mercedes technical director James Allison say earlier this week how "exciting" but "frightening" it was to have such a level of unpredictability in the championship.
According to his calculations, only five of the 12 races held so far this season have been won by the car that was widely perceived to be the quickest that weekend.
Only in Bahrain, Spain, Monaco, Canada, and France did the fastest car end up winning

"Seven of them have been won against the head," Allison said in Mercedes' post-Hungarian Grand Prix Pure Pitwall video. "Three of them we have stolen, two of them Ferrari have stolen and two Red Bull have had.
"So it has been a very intriguing year where these small differences, maybe an error, maybe a moment of particular genius, or just sheer good fortune or ill fortune is what is determining who comes home smiling at the end of the race."
Looking back over the campaign and reviewing which car was regarded as fastest at each race, and which driver eventually came out on top, shows that Allison's numbers fit.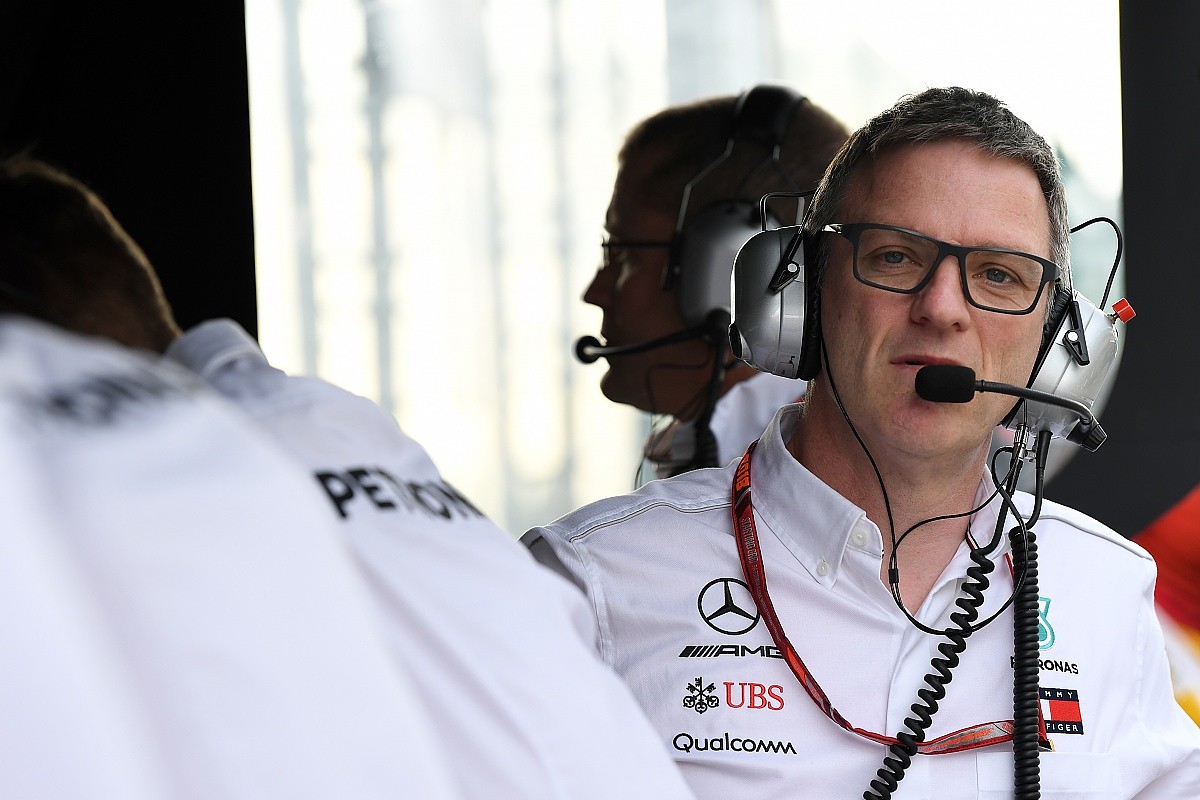 | Race | Fastest car | Winner |
| --- | --- | --- |
| Australia | Mercedes | Vettel |
| Bahrain* | Ferrari | Vettel |
| China | Ferrari | Ricciardo |
| Azerbaijan | Ferrari | Hamilton |
| Spain* | Mercedes | Hamilton |
| Monaco* | Red Bull | Ricciardo |
| Canada* | Ferrari | Vettel |
| France* | Mercedes | Hamilton |
| Austria | Mercedes | Verstappen |
| Britain | Mercedes | Vettel |
| Germany | Ferrari | Hamilton |
| Hungary | Ferrari | Hamilton |
*races where the fastest car won
Only in Bahrain, Spain, Monaco, Canada, and France did the fastest car end up winning.
Sometimes the swing went against the fastest car simply because of bad luck - like the timing of the virtual safety car in Australia, which allowed Vettel to leapfrog Hamilton, or the safety car in China that turned things in Red Bull's favour on a weekend when Ferrari could have expected a comfortable one-two.
But sometimes the swing has come because of driver error - like Vettel's blunder in the rain at Hockenheim or his lock-up as he tried to wrest back the lead after the safety car restart in Baku.
And then sometimes teams have messed up, such as the mechanical problems that put both Mercedes out in Austria when, before the race, it seemed likely the Silver Arrows would capitalise on a major car update and dominate.
These unexpected results may have made the season more exciting on race days, but they have also had a dramatic impact on the championship chase.
If the outside factors of the real world that have caused the surprises are removed, and the grands prix were rerun in non-dramatic ways so that the fastest car wins, we are left with a different championship fight. With no VSC in Australia, no safety cars in China or Baku, no DNF for Hamilton in Austria, no crash for Vettel in Germany and no rain shower in qualifying in Hungary (and keep the Silverstone result as it was), the changes are significant.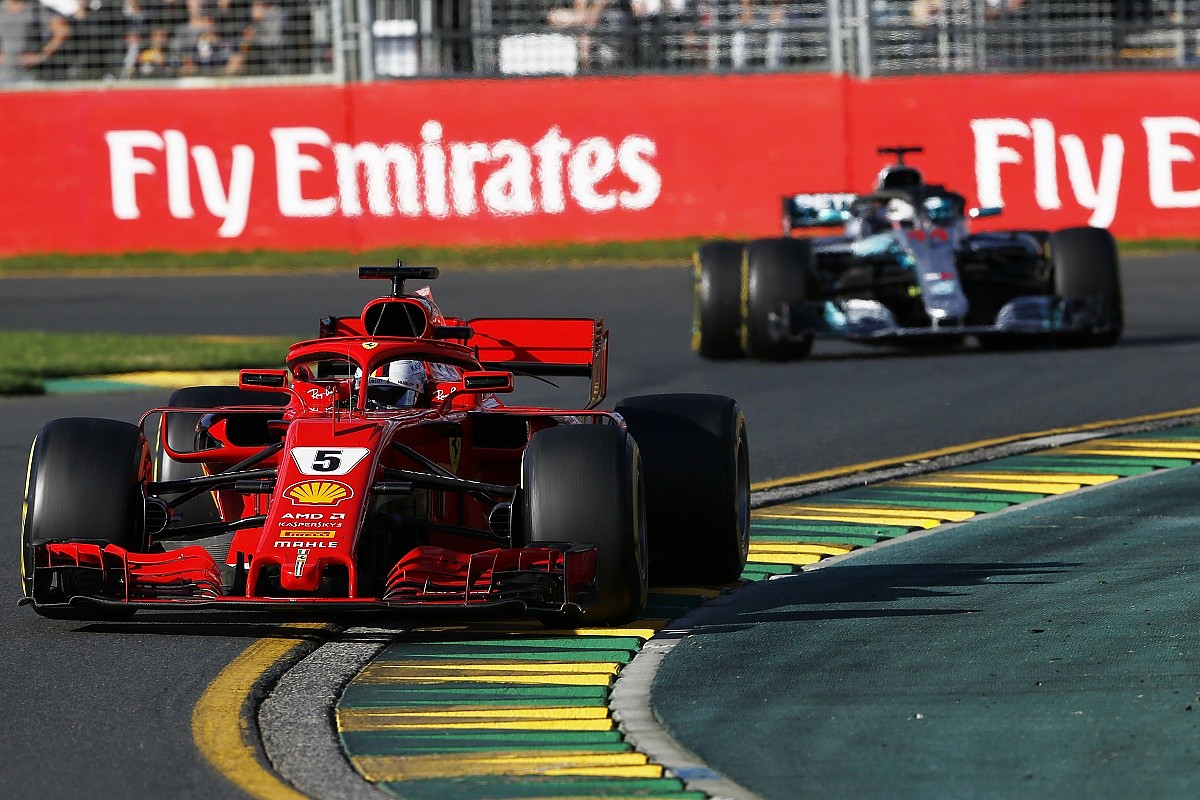 Hamilton wins in Australia and Austria, while Vettel would have taken Baku, Germany and Hungary - and can be given the benefit of the doubt he would have found a way past Valtteri Bottas to win in China.
In terms of the title standings, this theoretical 'fastest car wins' championship would have Vettel leading on 245 points (56 points more than now), against Lewis Hamilton on 222 points (9 points more) - handing Vettel a 23-point advantage heading into the summer break, which is just one point less than Hamilton's current advantage.
One update, like Mercedes had in Austria and Ferrari had in Britain, can swing things unexpectedly in the direction of either team for a short period

Such a swing in the title battle shows just how important it is to grab the points at every opportunity, especially those weekends when a driver doesn't have the fastest car.
What is making this championship battle between Mercedes and Ferrari so intriguing is that they are having to throw everything they can at making their cars quicker to try to seize the advantage, even though the rub of the points is being won by race execution.
If either team starts falling back in pace terms, especially with Red Bull appearing not to have the car-engine combination it needs to be up at the front regularly, the way will be open for its rival to capitalise more on turning those weekends when they have the fastest car into more easily guaranteed wins.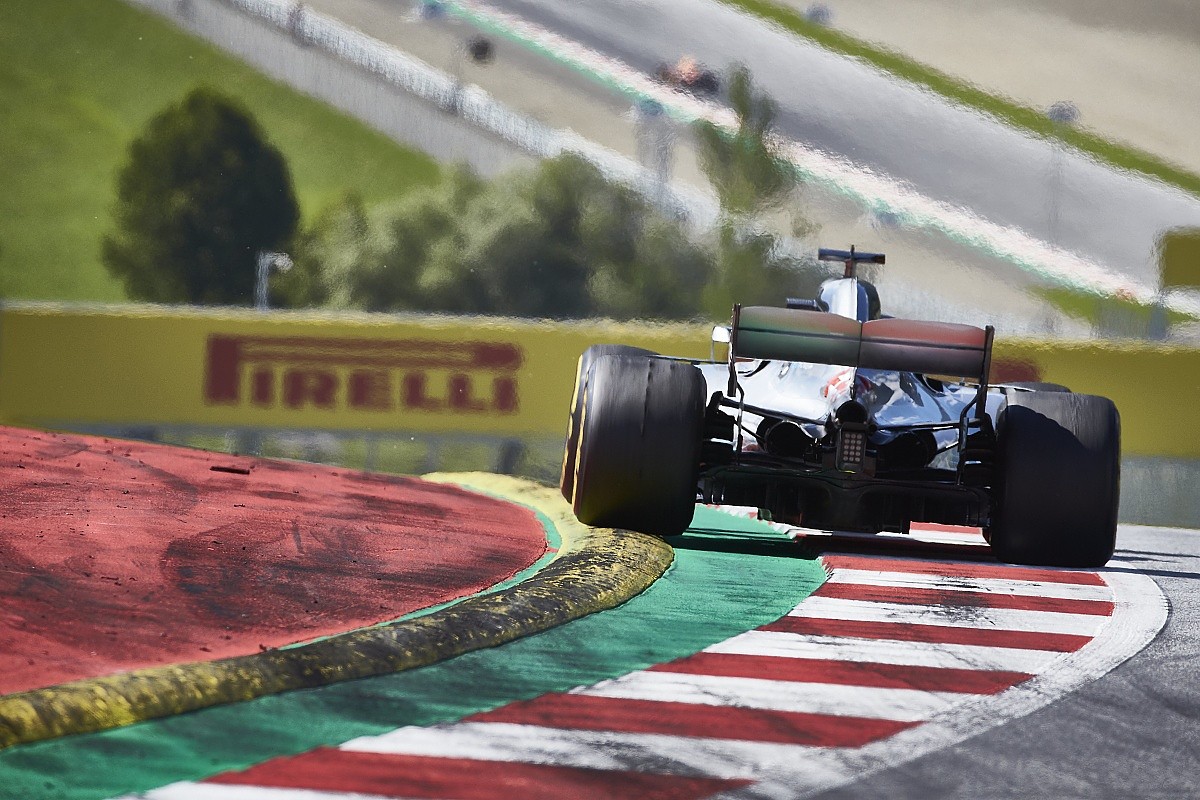 So far though, the strengths and weaknesses of the Ferrari and Mercedes packages mean form is still close enough for the random factors to make a big difference.
One update, like Mercedes had in Austria and Ferrari had in Britain, can swing things unexpectedly in the direction of either team for a short period. But other than that, there is not much to separate the two outfits.
Ferrari appears to have a power advantage and is better in slow speed corners, but Mercedes still has a mighty quick car and, apart from at slow and tight tracks such as Monaco, Hungary (and probably Singapore coming up), has the edge in most corners.
Race starts were one of Ferrari's strengths for a spell, but a big effort by Mercedes after the British Grand Prix appears to have closed off that advantage for now.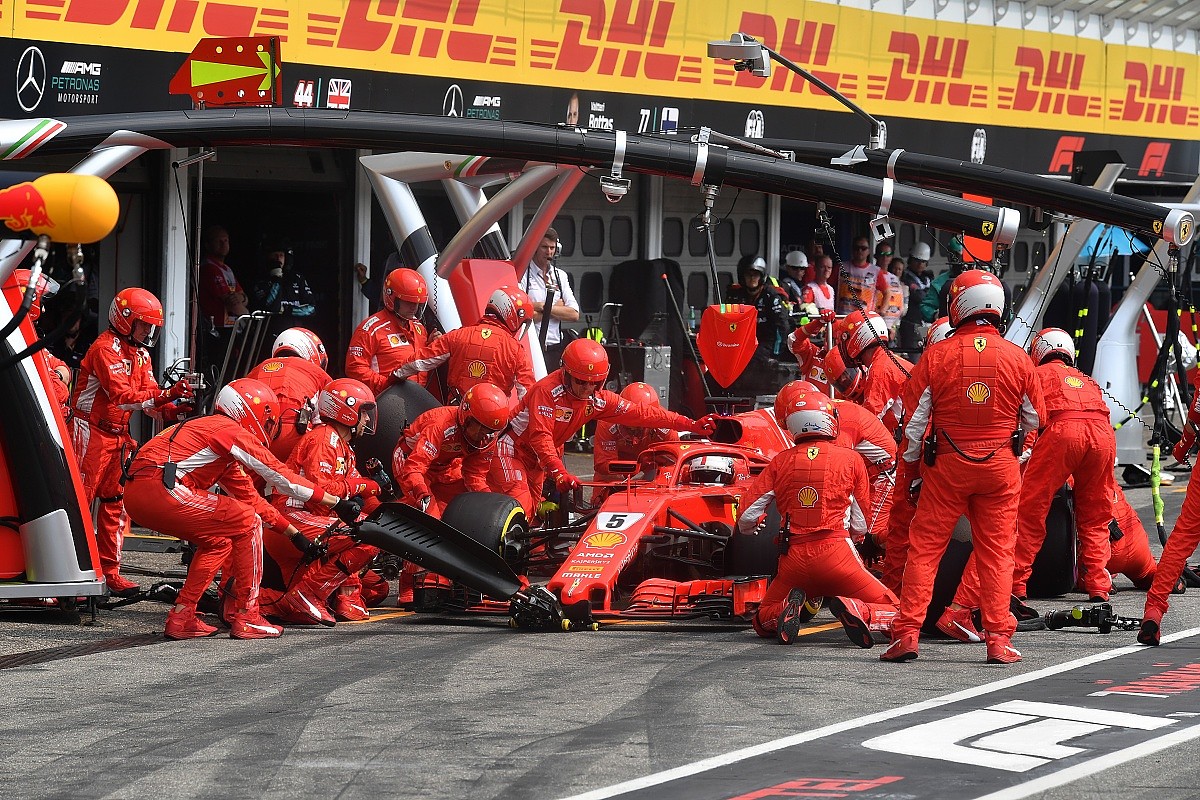 On pit stops, while Ferrari holds the record for the fastest stop of the season - a 2.09-second turnaround for Vettel in Germany - Mercedes has been marginally ahead on average over the course of the campaign. In eight of the 12 races, Mercedes' best pitstop was quicker than Ferrari.
On the driving front, Hamilton has been exceptional in bringing home valuable points on the days when he could have had nothing (such as Silverstone), while in Germany Vettel came home with nothing when he should have won.
For the teams, the pressure is going to be intense from now on. But if you're a watching fan, some brilliant times are ahead
With little reason to suspect that the balance of power will change dramatically from now, who knows what will make the difference at the end?
"None of it is set in stone," Allison points out. "The development race during the remainder of the season, who stays strong, who doesn't make mistakes, who can keep their chin up for longest and all the cliches you want to roll out, that is actually what is going to determine this utterly compelling and brilliant year."
If you are one of the teams involved, the pressure is going to be intense from now on. But if you are a fan watching it, some brilliant times are ahead.