After the Italian Grand Prix there were claims by the Formula 1 authorities that the spectator attendance was the biggest in the race's long history, and although it wasn't a sell-out - and I would swear the Monza crowds were bigger back in the 1970s - unquestionably this one was up on those of the recent past.
Although, in their thousands, they duly invaded the pit straight after the finish, one wondered quite what all the excitement was about, for Ferrari had been humbled at home.
Two seconds behind Lewis Hamilton a week earlier at Spa, this time Sebastian Vettel was more than half a minute adrift of the winning Mercedes, and Sergio Marchionne's thunderous expression told its own tale. On Monday morning the Italian papers were full of the chairman's fury: the team's performance, he said, had been 'embarrassing'.
Difficult to take issue. Not since 2010, when Fernando Alonso won, has a Ferrari triumphed at Monza, and at no stage did Vettel and Kimi Raikkonen look like troubling Hamilton and Valtteri Bottas. Even before the race, Ferrari people were quietly murmuring they hadn't a prayer.
If therefore the tifosi had nothing obvious to celebrate in the result, neither had there been much to savour in the hour and a quarter of alleged 'racing' they had witnessed. This Italian Grand Prix, sad to say, was frankly dire, with little of the wheel-to-wheel action with which Monza was once synonymous.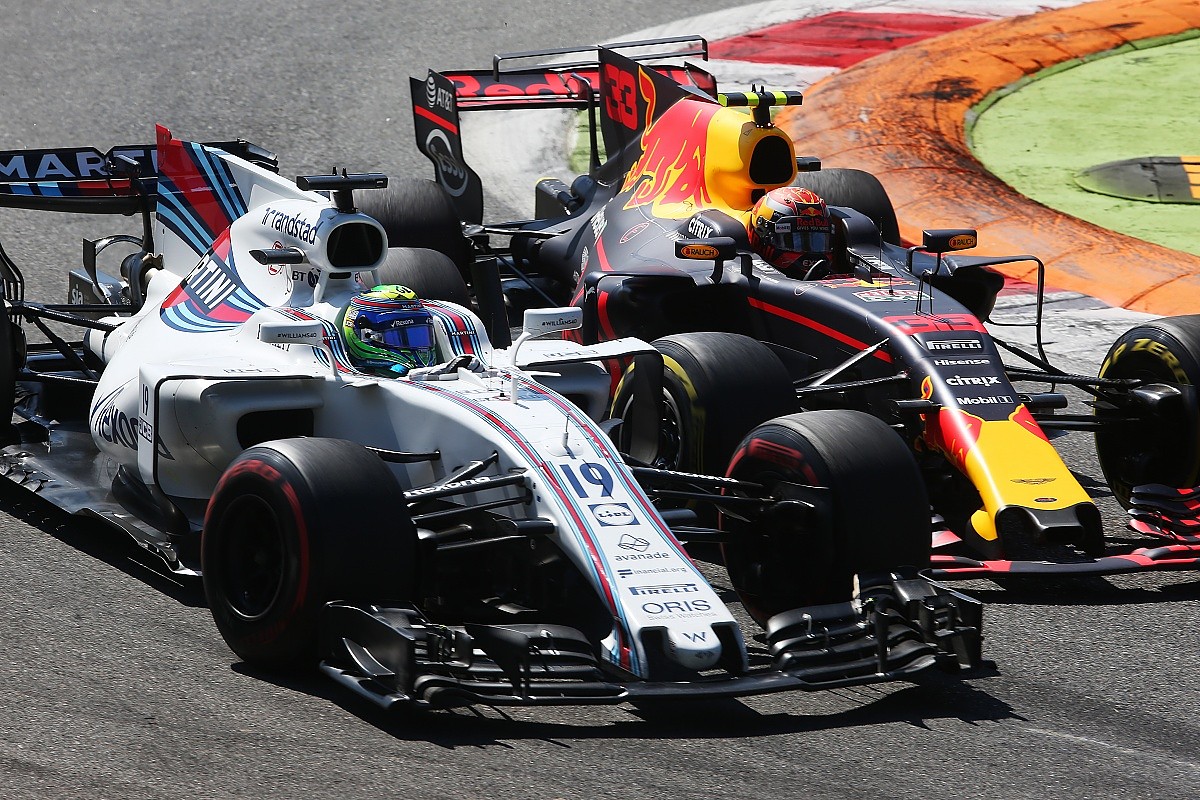 The 2017 cars, with their increased downforce and wider tyres, had been markedly quicker than their predecessors through the long corners of Spa, but before practice Vettel correctly suggested that at Monza, with its long straights and too many chicanes, that would not be the case.
Throw in the inevitable effects of 'dirty air' through Parabolica, the Lesmos and so on, and it was no surprise that within a very few laps of the start the cars were already widely strung out.
If there wasn't much action on Sunday, in terms of spectacle the day before had been a great deal better, for the early autumn sun one takes for granted at Monza was nowhere to be seen, and instead there was a chill in the air, with rain throughout the day. Grip - the holy grail of Formula 1 - was in short supply.
Come Sunday afternoon, only one of the 20 drivers started from the position in which he had qualified. This scenario has reached the level of farce
Almost as soon as qualifying got under way, Romain Grosjean had a clumsy accident, bringing out the red flag, but if we expected the session swiftly to resume we were wrong, for conditions were deemed too perilous, and to widespread displeasure - not least from Niki Lauda and a sodden and increasingly restive crowd - more than two and a half hours went by before it resumed.
When it did, Hamilton put together one of the greatest laps of his life, taking pole position by well over a second. Well knowing what he had done, Lewis punched the air after taking the flag, and at the press conference was in overtly high spirits.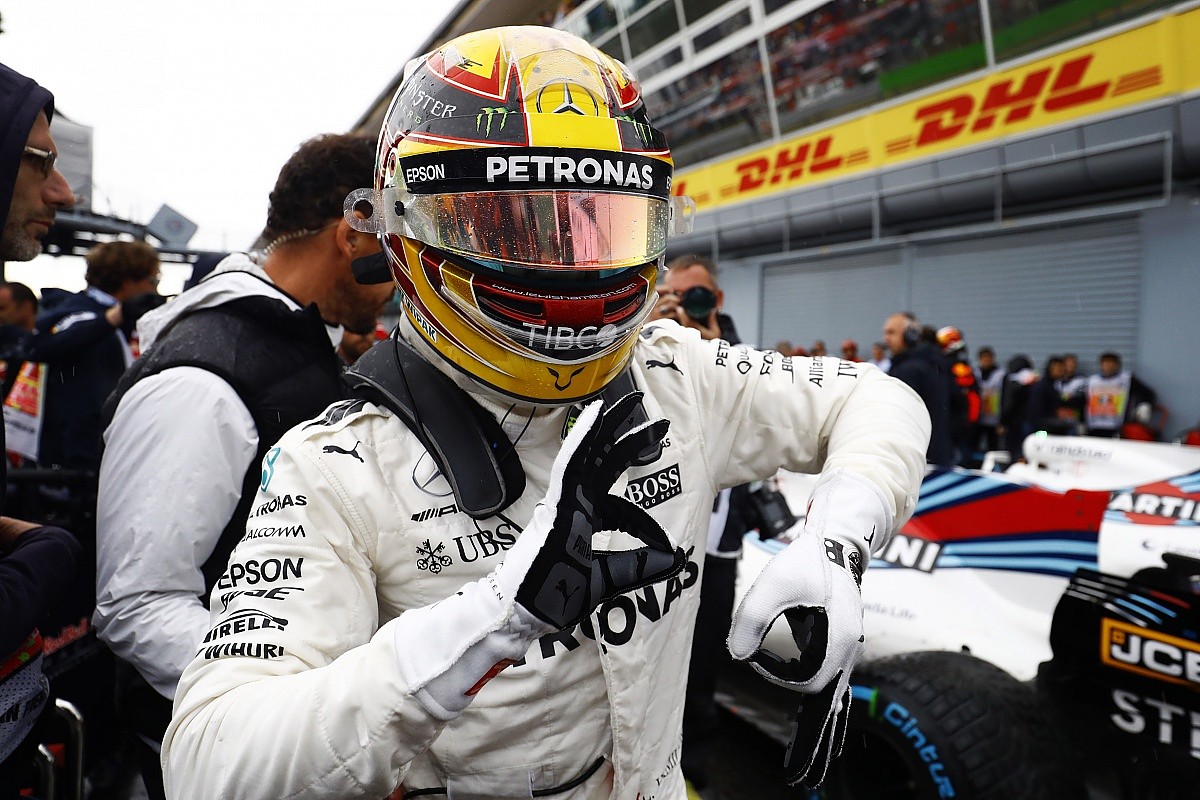 So, too, were the drivers who flanked him, Max Verstappen and Daniel Ricciardo, whose Red Bulls had worked a treat in the treacherous conditions, but even as we listened to them we knew that it would be not they, but - remarkably - Lance Stroll and Esteban Ocon who would line up second and third the following day, the dread 'penalties' - 25 for Daniel, 20 for Max - relegating them to 16th and 13th, respectively, on the grid.
How come, you may ask, with so many 'place' penalties did they start as high as they did, and the answer is that so many of their colleagues - Carlos Sainz, Fernando Alonso, Stoffel Vandoorne, Nico Hulkenberg, Jolyon Palmer, Grosjean, Sergio Perez - were in the same boat. Believe it or not, come Sunday afternoon, only one of the 20 drivers - poleman Hamilton - started from the position in which he had qualified.
This scenario has reached the level of farce. Did any of the 93,000 who had come to spectate - having paid a not inconsiderable sum for the privilege - give a toss which of their heroes had got through too many MGU-Ks or CEs or whatever this season? Did they think it a fine idea that a replacement gearbox meant losing five grid slots?
Alonso, with his 35-place penalty, topped the charts, with Vandoorne next up, but this is a way of life for Honda users, and when I offered sympathy, Fernando just smiled resignedly, and shrugged: "Nothing new, is it?"
No, it isn't, but it is terribly detrimental to a sport supposedly hell-bent on improving 'The Show', and indicative of the complicated mess it has got itself into in recent years - no surprise that there are those in MotoGP who think Formula 1 must have a death wish.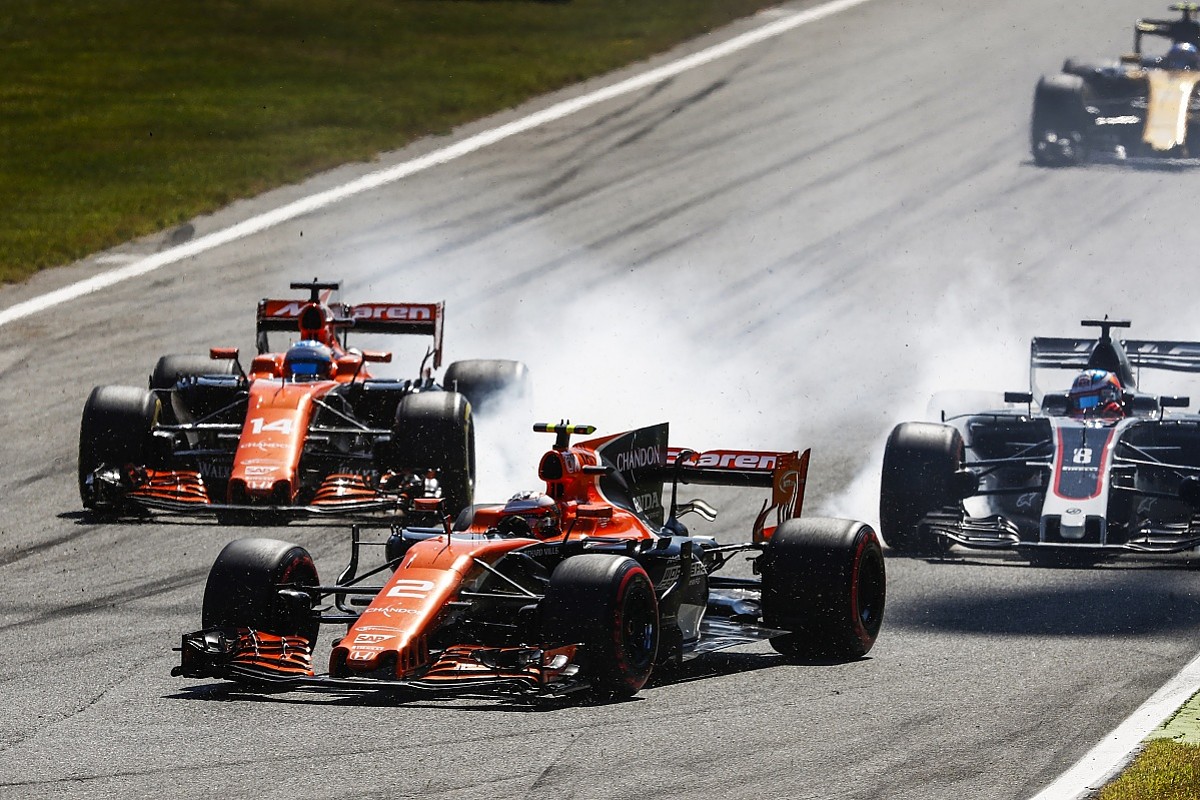 As I have said before, for me the light at the end of the tunnel is the presence, in this new regime, of Ross Brawn, who is at heart a purist, in the sense that - for example - he has always been offended by the artifice of DRS, and wants the characteristics of the next generation of F1 cars to be such that it can be pitched in the bin where it belongs.
As he made clear at Monza, Ross also deprecates the current 'penalties' system, which has such a damaging effect on races, not only for the drivers concerned but also those who watch them, and he is keen to find an alternative as soon as possible. In this, and his other aspirations for change in Formula 1, he should have all our support.
For the first time this season, Hamilton now narrowly leads the world championship from Vettel, but Ferrari is unlikely again to be as uncompetitive as it was at Monza, and should for example go to Singapore as favourite.
With seven races remaining, there is every chance of the title fight going down to the wire: how tragic - and absurd - it would be if penalties, for either Lewis or Seb, should play any part in its outcome.