There aren't many places I return home from and feel the sense of disappointment I have right now. I get it every year around this time and I believe the official medical term for the condition is 'Post-Monaco Blues'.
It's a bit like back in the student days when you have a 'comedown' after an enormous party, perhaps because that's basically what the Monaco GP is: an enormous party.
Clearly though, it's absolutely nothing like my student days really, as the parties back then consisted of as many pints of cheap lager as possible in the dingy student bar, followed by a sweaty rave and waking up days later crumpled on the floor in someone's disgusting, smoky flat.
Last week was a far more refined affair, I can assure you.
For us mechanics, it's like a little escape of the real world and we spend the week rubbing shoulders with the other side of life. The place may well be a little surreal, filled with plastic people and their pretend body parts, lounging on fancy boats they don't own and drinking someone else's champagne, but hey, give me some more of that please.
Since we last spoke, we've moved everything out of our 'flyaway' boxes, effectively the team living out of giant suitcases, and back into the more conventional and homely trucks we use at the European rounds.
I'd only just got used to where the truckies had everything stashed. I mean, of course, the important things like contraband sweets and chocolate, and now they've squirreled them away in secret drawers in 'their' trucks.
You'd think the truckies actually paid for and owned the wagons and everything in them sometimes, as they seem to need a full explanation as to why we need any new parts or spares from them. Plus an account of what happened to 'the old one' and why it needs replacing.
When we're trying to put a broken race car back together, the last thing we really need is to be interrogated about the bits we're taking and tempers can often get frayed.
They're forever complaining about how full the trucks are and how they just can't carry anything else we need for the cars to a race, and yet when we got back from Barcelona I spotted Jonesy unloading a pallet of wine. Seriously, they're a breed of their own, truckies. But we do love 'em really.
Anyway, as I was landing back at Heathrow after the Spanish GP, it seems some of my chums down at Mercedes were getting stuck into a three-day test, the lucky things.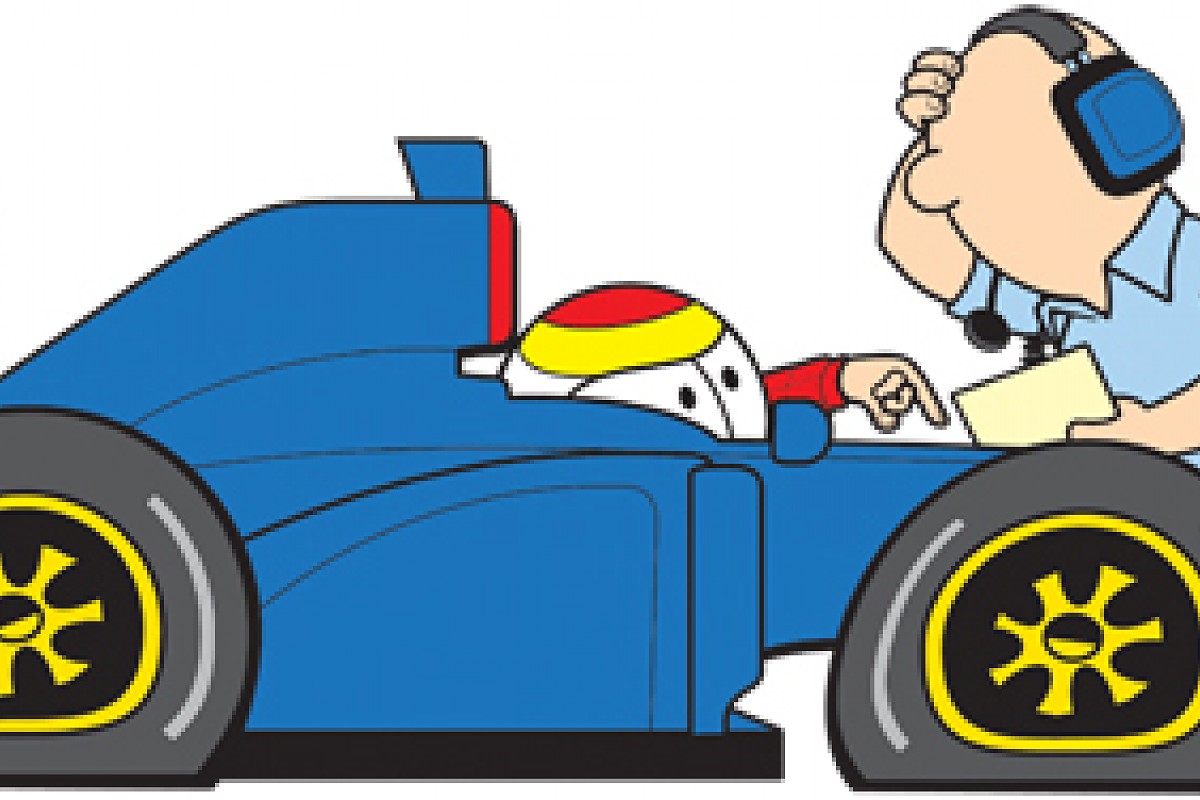 I know what it's like here if we decide to do one of our aero days running up and down Santa Pod or somewhere in a straight line for a day, the whole factory gets feverishly excited and wants to bolt something onto the cars to try it out.
We're a relatively small team here, so I can imagine the upper floors at Brackley, which are already heavily overloaded with technical folk, shaking in frenzy at the thought of three full days of actual track time.
I've heard all sorts this week about the team not gaining any advantage from the test or knowing which tyres they had on etc. Absolute nonsense.
It's like giving one kid in the class the exam questions before a test at school and saying: "Have a look at these, but I'm not going to tell you what order they'll be on the paper or what the answers are."
It's also like the barman giving your mate the dartboard and darts from the pub to take home for a week before challenging him to a 'nearest the bull' contest on a Friday evening...
...Or like giving one team three days in a library before calling a surprise, on the spot, general knowledge quiz for everyone else.
It's also very much like allowing a Formula 1 team to test their current car, with their current drivers on the current race circuit and with the new F1 tyres for three full days, when that type of testing's distinctly banned for everyone else.
Anyway, rant over.
So Monaco.
Our team owner Shakey, or Sheik Mouffansa, had his pretty spectacular boat in the harbour as always and, as always, invited us all over on Thursday evening for a very sophisticated and cultured soiree on the third deck.
As always though, the slightly more wild and fun-loving Vijay Mallya of our pitlane neighbours, Force India, invited us to his, equally swanky floating palace a couple of parking spaces down on the same night.
For some of our team it's a bit of a dilemma each year, which party to go to, fun or politics? For me though, it's easy and I somehow always seem to end up in Mr Mallya's hot tub at one point or another, this year fully clothed for a change.
The key to any successful Monaco week for the mechanics is keeping the driver out of the wall. The last thing anyone needs on Thursday or Saturday evening is to be working late rebuilding a car.
So, clear instructions were given to both drivers by their crews that this was one occasion where bringing it home was more important than outright pace, and under no circumstances should they (especially Felix Croissant) push too hard.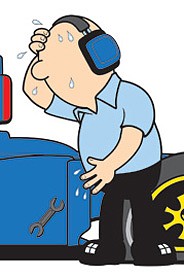 They both did well and despite JC coming back after qualifying with scuffed tyres where he'd scraped the wall going into the tunnel, that was as close as they got, so the streets of Monte Carlo saw more carnage from the bolters than from either of our cars over the week, which is exactly as it should be.
On race day, the strategists could have all taken the day off, as safety cars and red flags meant everyone did the same thing and followed each other round to the end as normal.
Anyone who likes to complain about F1, which right now seems a common pastime, could have a field day with the Monaco Grand Prix, although unsurprisingly one of the loudest complainers has been a little more quiet this week after getting both of their cars onto the podium on Sunday afternoon.
For me, and most of us working in the pitlane, it's not about great racing, or racing at all if we're honest. It's about getting packed up each day as quickly as possible and hitting the town.
I now need a week to recover physically and at least a couple of months for the credit card to get over the shock of what just happened to it, but as ever, I absolutely loved it.
The Post-Monaco Blues can't afford to last long, as we're off to Montreal shortly, another great city.
The truckies have got a bit on this week as, after just settling back into their comfortable lorries, it's all got to come out again and be packed into the flyaway boxes once more.
Montreal for me means lots of new bits on the car, lots of long hours in the build-up, but crucially, lots of massive pancakes, French toast and maple syrup for breakfast when we arrive. Can't wait.
Previous entry: The great tyre debate