Best features of 2012: In this column from January, Marcus Simmons looked back at the turnover of Formula 1 talent in the 1970s compared to the present day...
YouTube is a horrendous timewaster; a couple of weeks ago I found myself watching footage, on a whim, of the 1975 British Grand Prix - the first Silverstone round of the world championship I attended as a young lad.
While watching it I realised that, barring Mario Andretti, not one of the 26 qualifiers for the race had been in Formula 1 for more than five years and two months. And Andretti's participation since 1968 had only been intermittent.
Looking at the records, the most-experienced grand prix starter in that 1975 field was Ronnie Peterson - a 'veteran' of 72 races.
Can you imagine that today? If you took out all the 2012-season F1 drivers who've started more than 72 grands prix, you'd lose Mark Webber, Lewis Hamilton, Jenson Button, Fernando Alonso, Felipe Massa, Nico Rosberg, Michael Schumacher, Kimi Raikkonen, Heikki Kovalainen, Jarno Trulli (although he may already be gone, depending on what happens at Caterham), Pedro de la Rosa and even our baby-faced double champion Sebastian Vettel, while Timo Glock is currently on the bubble, on exactly 72 starts.
Half the current F1 field have 72 or more starts to their name © LAT
The thing is, in 1975 there was no feeling that this field of relative newcomers was lacking in quality. Quite the opposite, in fact.
Apart from Andretti and Peterson, those who had already won GPs (in British GP grid order) comprised Carlos Pace, Niki Lauda, Clay Regazzoni, Jody Scheckter, Emerson Fittipaldi, Carlos Reutemann, James Hunt and Jochen Mass. Future winners included Vittorio Brambilla, Patrick Depailler, John Watson, Jacques Laffite and Alan Jones. And there was the lost generation of Tom Pryce (who sat on pole position) and Tony Brise. A stunning field by any standards.
At the time, F1 was always fresh and exciting, with a host of top-line drivers and hardly anyone who'd been knocking around for years without a hope of winning. It kept the interest up, with a seemingly never-ending stream of new talent able to fight it out at the very front of the field.
OK, one big reason for this was the almost-ubiquitous Cosworth DFV engine, while the highly-dangerous nature of the sport during this era played its part, too. In the 1970s it was a good year that passed without an F1 fatality, and those who did survive would sometimes retire after one championship, happy to enjoy the fruits of their efforts - wealth and health.
By contrast, a day before my donning of the old rose-tinted specs to watch YouTube, a couple of us had been chatting in the office about the possible departure from F1 of veterans Rubens Barrichello and Trulli.
The feeling was that, even given that they are supremely talented exponents of their art, the situations in which they found themselves in 2011 - struggling to get anywhere near the points positions - meant that they were contributing very little to the sport. Far better, perhaps, that they appreciate the fantastic innings they've had and head into honourable retirement, freeing up opportunities for newcomers to get their break in F1.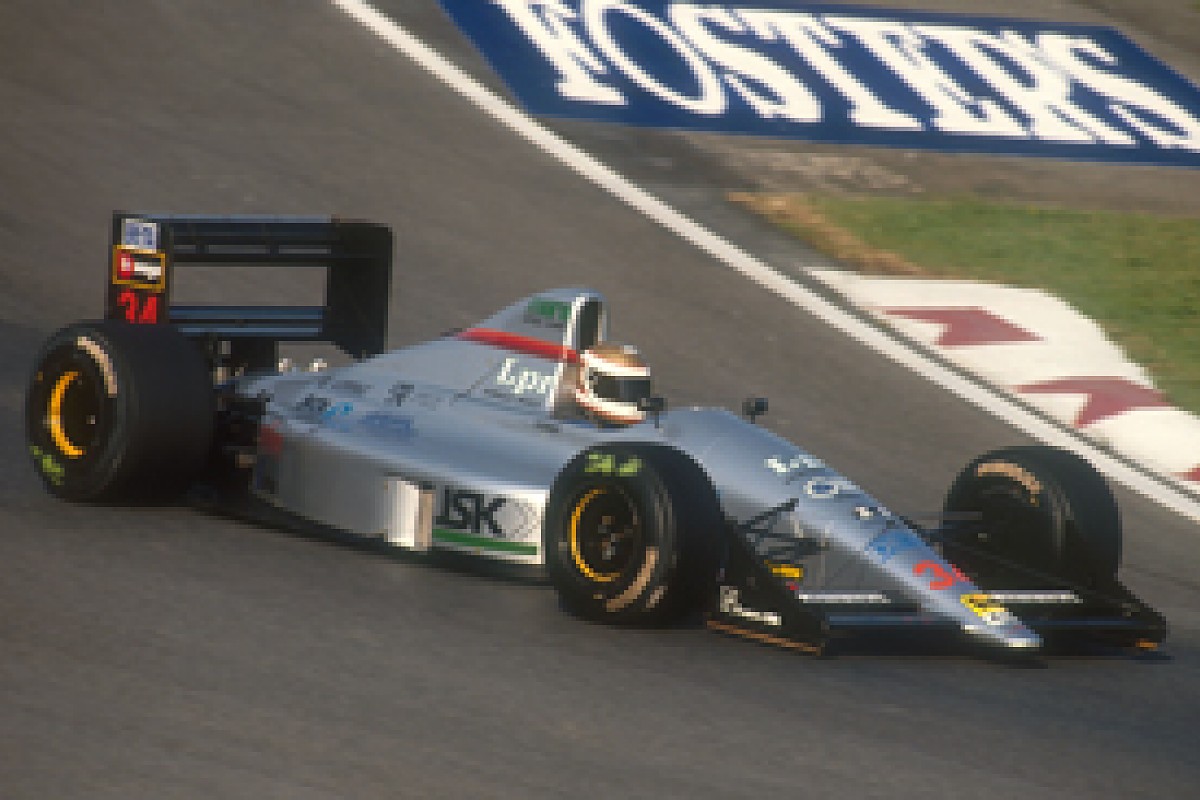 More teams, like Eurobrun, existed 20 years ago, giving more drivers F1 chances © LAT
Our office chat also covered the ridiculous situation whereby the GP2 Series, which is supposed to be for the stars of tomorrow, has suffered the knock-on effects of the F1 logjam.
How daft it is that drivers such as Luca Filippi, Giedo van der Garde, Sam Bird and Davide Valsecchi haven't had at least a chance to measure themselves in F1 competition...
None of us was suggesting that any of them are necessarily as good as Barrichello or Trulli (and bearing in mind the stellar junior records of these two veterans, that would be tough), but the sad thing is that they may never get the chance to prove otherwise.
These guys would almost certainly have found F1 drives had they been about in the late 1980s, when the boom in F1 entries meant pre-qualifying thrillers on Friday mornings. Would Valsecchi have been lining up for his fifth season in Formula 3000 (the GP2 of the day)? No, he'd probably have been trying to get a Scuderia Italia Dallara around quicker than van der Garde's EuroBrun, Filippi's Osella and Bird's Onyx.
Instead, they have formed their own logjam purely through their lack of opportunity to progress, and who's to say Esteban Gutierrez, Fabio Leimer, Marcus Ericsson, Stefano Coletti and all the GP3 boys won't now form their own jam behind this?
I don't really know the answer to this, and fundamentally I'm against the imposition of black-and-white rules and regulations that fail to recognise the million shades of grey in any situation, but we need a way of increasing the turnover of F1 drivers so that the same old faces don't hog the same old seats year after year. Cheaper F1 and 40-car fields would be good, but that's not going to happen overnight...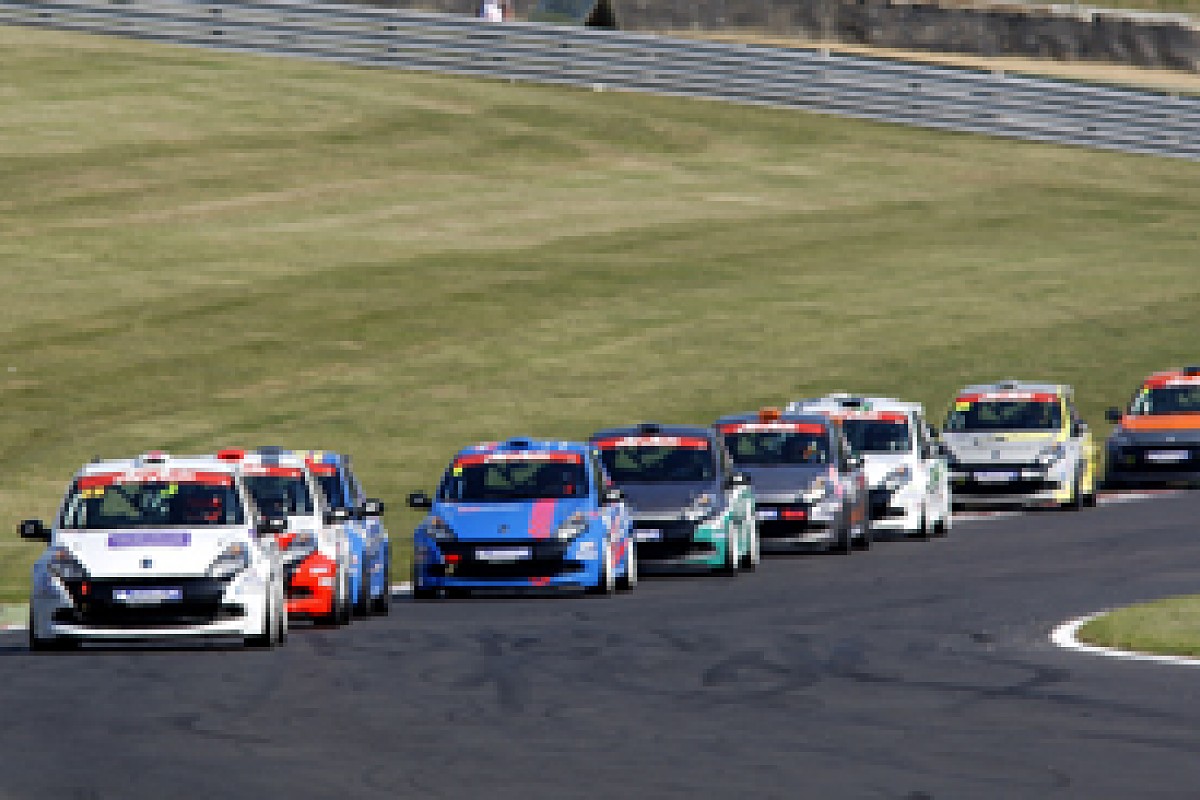 The average Clio Cup driver in 2011 was younger than his GP2 counterpart © LAT
For the time being, there are very few fresh winds blowing through the upper echelons of the sport, and that's having a knock-on effect all the way down the ranks.
Whoever would have thought that the Renault Clio UK Cup, which used to be the preserve of semi-pro thirty and fortysomethings having a bit of fun, would have a median average driver age of seven months younger than GP2 at their respective 2011 final rounds? In fact, five of those Clio boys hadn't even been born when Michael Schumacher made his F1 debut.
Twenty years ago, most of those kids would have been fighting it out in Star of Tomorrow Formula Ford, but now they go straight from karts to saloons. Why? Because it's almost impossible to make progress in single-seaters; in some ways it's due to that logjam, in others because the diminishing resources available for the sport are being poured into the same old drivers year after year.
Something's gone wrong somewhere...