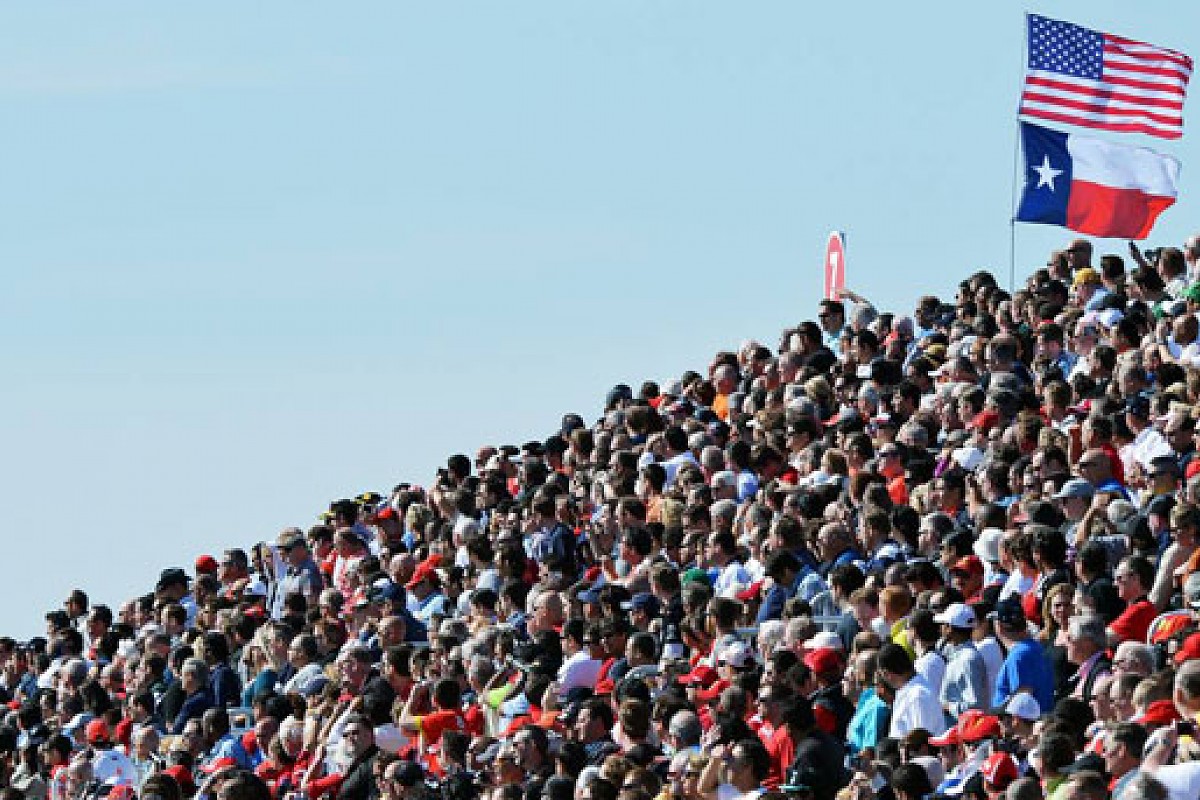 'Everything is bigger in Texas' goes the saying. And judging by Formula 1's first Austin race, they were spot on - because it was arguably the sport's best event of the season.
F1 has often gone to new venues needing to give them the benefit of the doubt that in the future they will get better and establish themselves as regular events on the calendar. Austin got it spot on first time.
It's not very often that an inaugural race hits the marks completely, but F1's first foray at the Circuit of the Americas in Austin did such an impressive job that many in the sport reckoned it could become the hit event of the calendar.
A sell-out crowd; a truly excellent racetrack; the big showbusiness build-up to a weekend that only Americans can do; a fantastic city a couple of miles down the road; super-friendly locals; great food; and fantastic entertainment. Austin really had it all - and it was 'capped' quite literally by those brilliant Pirelli Stetsons on the podium.
F1 has spent decades trying to find a decent home in the United States, but never before has there been such optimism that it has found it. Many in the paddock already cannot wait for 2013.

There was a time when the place to see celebrities, and be seen yourself, was Monaco. Taking place close to the Cannes Film Festival, it played host to a fair few film and music stars eager to be part of the glitz and glamour in Monte Carlo.
But Austin appeared to have overtaken even Monaco in the celebrity stakes as there seemed to be another throng of paparazzi ready to snap away at an A-lister everywhere you moved in the paddock.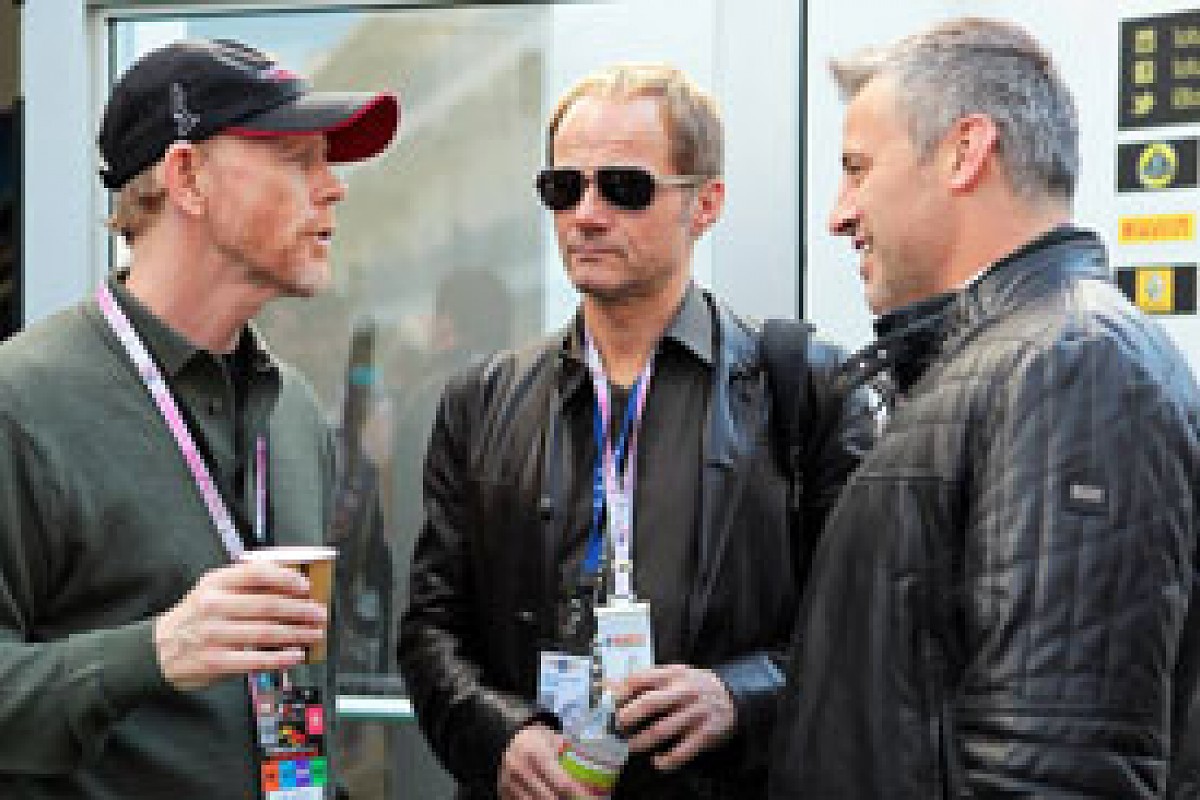 Ron Howard (left) and Matt LeBlanc (right) were among a host of visiting celebrities © XPB
Much of the focus on the grid was on actors Matt LeBlanc, better known for his role as Joey in Friends, and Grey's Anatomy star Patrick Dempsey - both of whom appeared to have a queue of female television presenters following them around, keen for interviews.
There was however a good presence from Hollywood elsewhere. Director Ron Howard, whose film 'Rush' is due out next year, spent time with Niki Lauda; actors Michael Fassbender and James Woods were there; while George Lucas was down at McLaren celebrating Lewis Hamilton's brilliant victory.
The racing stars had rolled in too. Rubens Barrichello made his first appearance at an F1 race since leaving the sport at the end of last year as he caught up with old friends - and brought IndyCar friend Tony Kanaan along for a look too.
Keke Rosberg made a rare appearance to watch his son in action, while Gil de Ferran, MotoGP's Ben Spies and Willy T Ribbs were all there to see what Austin had to offer F1.
There were sports stars too. Former Olympic champion Michael Johnson dropped in thanks to his links with the Williams team through his human performance company ties.
And officially America's most successful Tour de France rider Greg LeMond popped in for a look - ironically in the home town of Lance Armstrong
For one weekend a year at least, Austin was the place to be.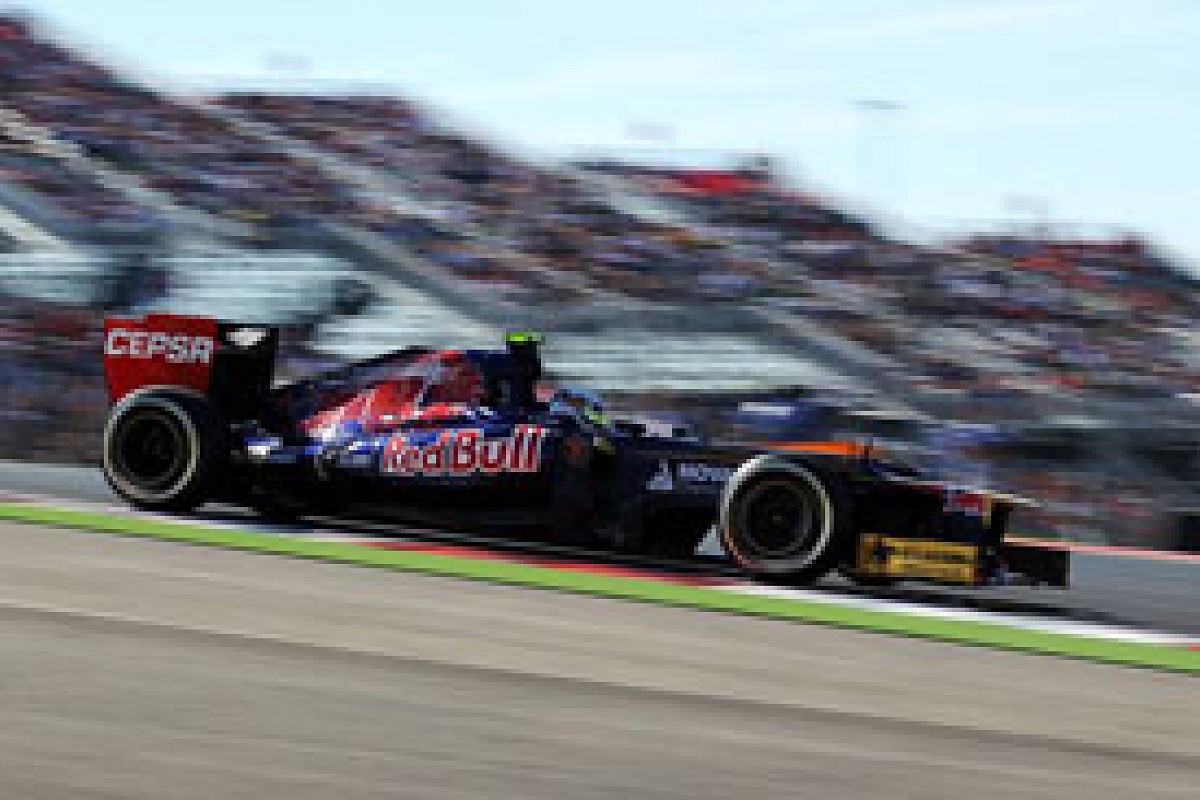 Formula 1 teams and media love spending hours arguing about who the fastest man on the grid is.
But in Austin on Sunday, there could be no debate at all. It was a man called Eugene Cernan.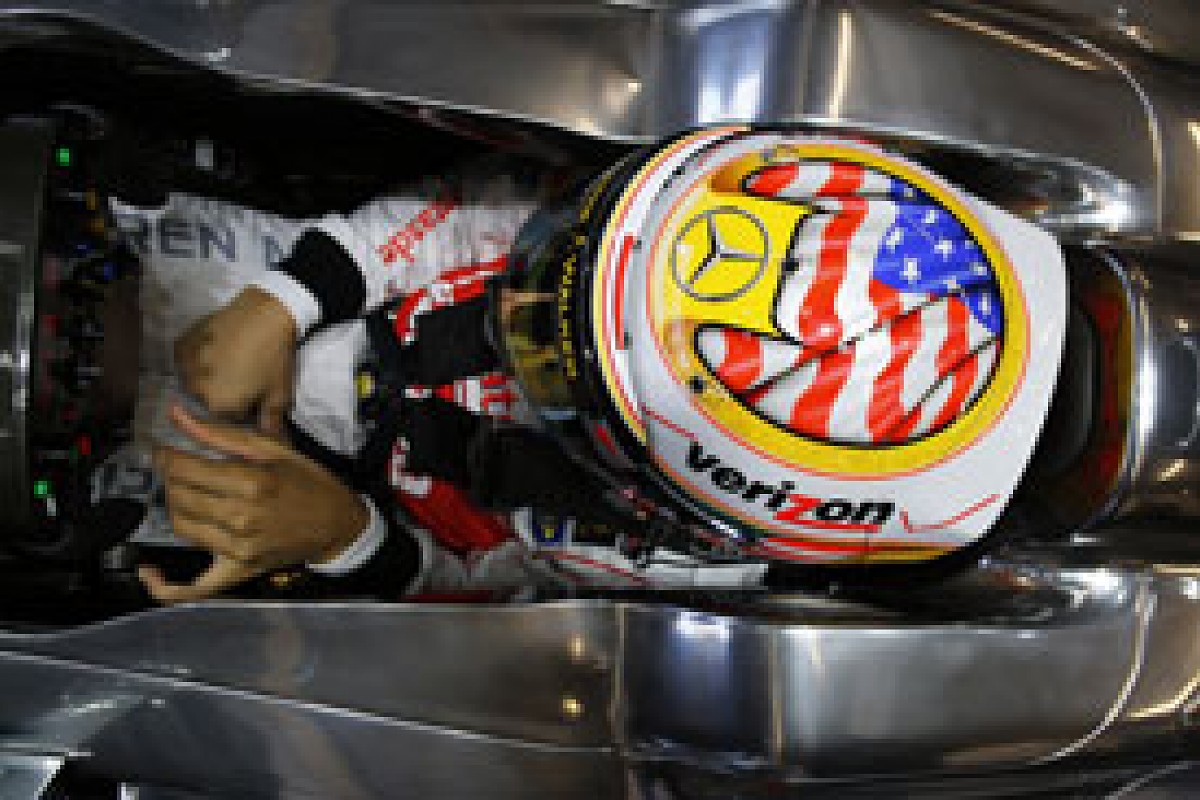 Vergne was the fastest man through the speed traps at Austin - but 320.6km/h doesn't come close to Cernan © XPB
If you are not familiar with him, he was an Astronaut and is most famous for two things: firstly, that he remains the last man to have walked on the moon, having been the final man to get back on board Apollo 17 on December 14, 1972.
A few years before that, though, as one of three men aboard Apollo 10 as it returned to the earth, they achieved the highest speed ever attained by human beings at a staggering 24,791mph during their re-entry phase.
Cernan was a guest of the Lotus team, and could not believe the sophistication of the technology that he witnessed in F1 cars.
"The cars are just incredible," he said. "I mean, there's more technology in there than I had to go to the moon! It seems like you treat your work - from the design and development to the telemetry - with as much precision and detail as a space mission!
"It's unbelievable that the engines can rev to such a high level; at 18,000 rpm the load must be huge! It is amazing that this level of sophistication is possible from a concept as inelegant as a reciprocating piston..."
Formula 1 driver helmet design changes have become so common that they barely get noticed anymore - and it is often hard keeping up with exactly why they do something different.
In Austin last weekend, Sebastian Vettel's regular new paint scheme featured a Wild West design of faux-wooden panels - with a sheriff's badge on top to pay homage to Texas.
Hamilton opted to tweak his Friday helmet design in time for Sunday © LAT
Of much more interest in the paddock though was what Lewis Hamilton was up to, as he found himself running with a different helmet design on each day of the weekend. However that was probably not his intention from the start...
As he hit the track on Friday his design incorporated a Stars & Stripes on top and appeared to be a pretty good treat for American fans - especially because he was the last winner of the United States Grand Prix back in 2007.
On closer inspection though it came to light that Hamilton had featured the acronym 'H.A.M.' on the back section - three letters that had got him in hot water back at Spa.
Coming just a fortnight after the FIA had warned drivers about offensive behaviour following Vettel and Kimi Raikkonen's swearing on the podium in Abu Dhabi, Hamilton's choice of phrase stirred up a few headlines in the paper.
On Saturday he elected to not run the helmet, as he reverted to his original design, but on Sunday the newer US design was back - albeit without the three letters on the back.
Mind you, if you had asked him for three letters to describe his effort in the race, you could probably guarantee what his response would have been...