It was a talk with Heikki Kovalainen in India that started me thinking about the subject of pay drivers and whether Formula 1 is in danger of diluting its quality.
It may have passed some of you by, but when Timo Glock finished 12th in a race of attrition in Singapore, Marussia overtook Caterham in the constructors' championship.
Before you nod off, the financial implications for Caterham are quite serious.
The formula by which teams are financially rewarded is complex, and governed by F1's Concorde Agreement. Put simply and by no means comprehensively, there are payments based on three different columns.
'Column one' money is awarded to teams finishing in the constructors' championship top 10 in two of the previous three years. It varies depending on status (length of involvement, success, and whether or not you are called Ferrari).
'Column two' payments are based on championship positions and results among the top 10 from the previous season, and 'column three' payments (around $10 million) are those made to new teams lured into the championship when Max Mosley was talking about a budget cap in 2008.
To take back 10th place, Caterham needs a 'freak' race before the end of the season, allowing it to finish in the top 12. It has more 13th-place finishes than Marussia and would secure 10th on a count-back.
Caterham and Marussia are battling for the crucial 10th place © LAT
We're unlikely to see rain in Abu Dhabi or Texas, so realistically it has to pin its hopes on a Hollywood-style deluge in Brazil, or else falling Interlagos advertising hoardings - which has been known! - taking out the first six cars. Something of that ilk.
The chances are that Marussia will hang on. It'll move from column three to column two and will probably be better off to the tune of a couple of extra espresso machines.
To really capitalise - to qualify for columns one and two - it needs to repeat the feat in one of the next two seasons; provided, of course, that the new Concorde is all signed off and we continue as is.
Caterham, on the other hand, will still qualify for column-one cash for 2010/11, but will lose its column-two money. That amount depends on F1's overall revenues, but is estimated to be worth around $10m at that end of the grid.
Bernie will be chuffed (well, strictly speaking, CVC and F1's shareholders) because he will save the column-two payment to Caterham. If Marussia had been sharp, it should probably have approached Bernie to sponsor a KERS programme, even if it looks like beating Caterham without!
Back to Kovalainen. He's gone from the position, just prior to Singapore, of being mentioned in the same sentence as Ferrari, to finding his Caterham seat and F1 future far from safe.
The simple fact is that Caterham's financial hit may force it to look at two pay drivers. Heikki, currently, is paid.
Has Tony Fernandes spelled it out in as many words?
"No," Kovalainen said, "but I understand the situation. Everyone is fully focused on the coming races."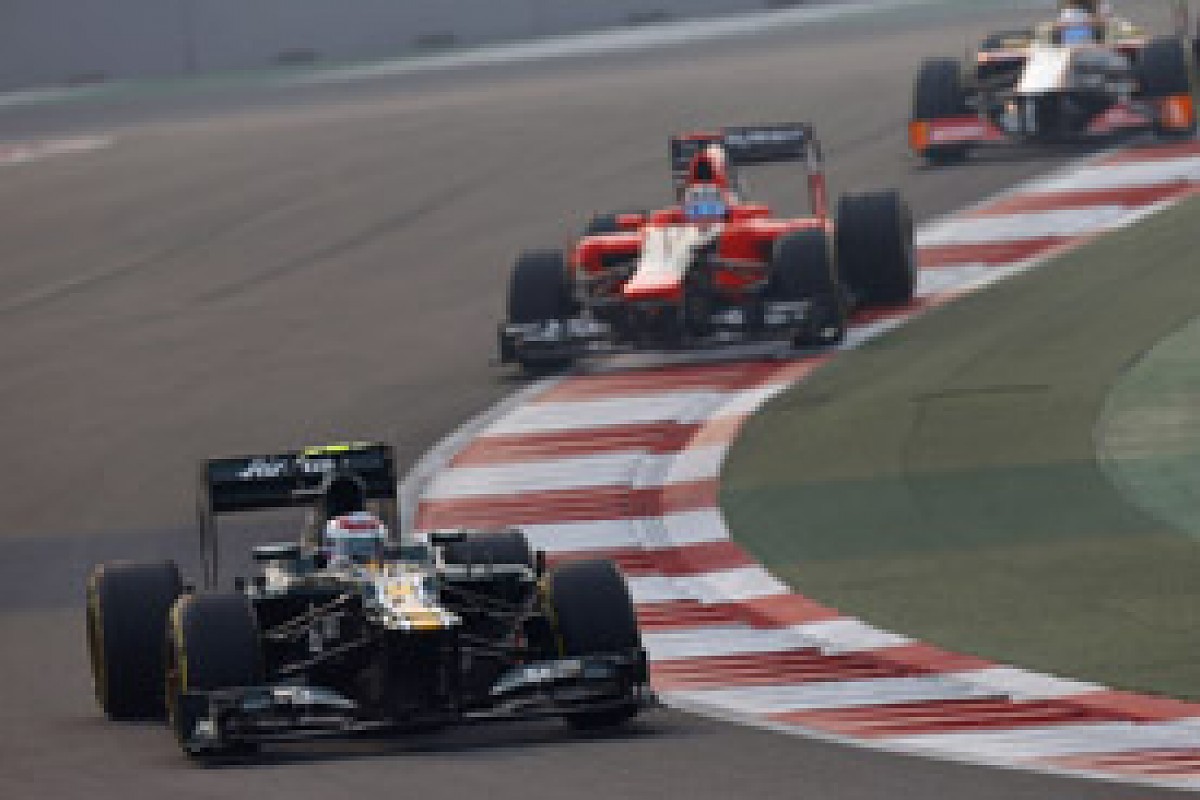 Heikki Kovalainen © XPB
Of course there are pay drivers and pay drivers. Pastor Maldonado is affronted when tagged with the label, despite the fact that PDVSA, the Venezuelan state oil company, swells Williams' coffers to the tune of around £30m.
Maldonado points out that he's a GP2 champion and now of course a grand prix winner. If he's a pay driver, then so too is Fernando Alonso with his Santander money.
There is a slight difference, though, in a bank the size of Santander getting behind its national hero in a Ferrari, pretty certain in the knowledge that its name is going to be in front of global TV cameras for a goodly proportion of a grand prix, in addition to the other benefits that come from being associated with a worldwide star like Alonso and a brand as strong as Ferrari.
That all stacks up on purely marketing grounds.
But what's starting to be a concern is the fact that more than half the teams on the grid are in a position where they are being forced to look at drivers who can bring budget.
You could even include McLaren if you believe that the interest in Sergio Perez is as much to do with Telmex and the world's richest man, Carlos Slim, as with the Mexican's innate talent.
You may argue that it has ever been thus, but has it ever been quite as bad as it is now? You'd say that there's probably only Red Bull, Ferrari, McLaren (for the moment), Mercedes and Toro Rosso (through the Red Bull junior programme) who do not find themselves in the money hunt.
Lotus, with Romain Grosjean, is slightly different in that he brings Total backing, but he's a GP2 champion and obviously talented enough to deserve a seat at the top level.
At Sauber, Kamui Kobayashi is making no secret of the fact that he needs to find money.
And with the Indian papers full of stories about Vijay Mallya and his debt-ridden, grounded Kingfisher Airlines, you have to wonder about the long-term security of Force India.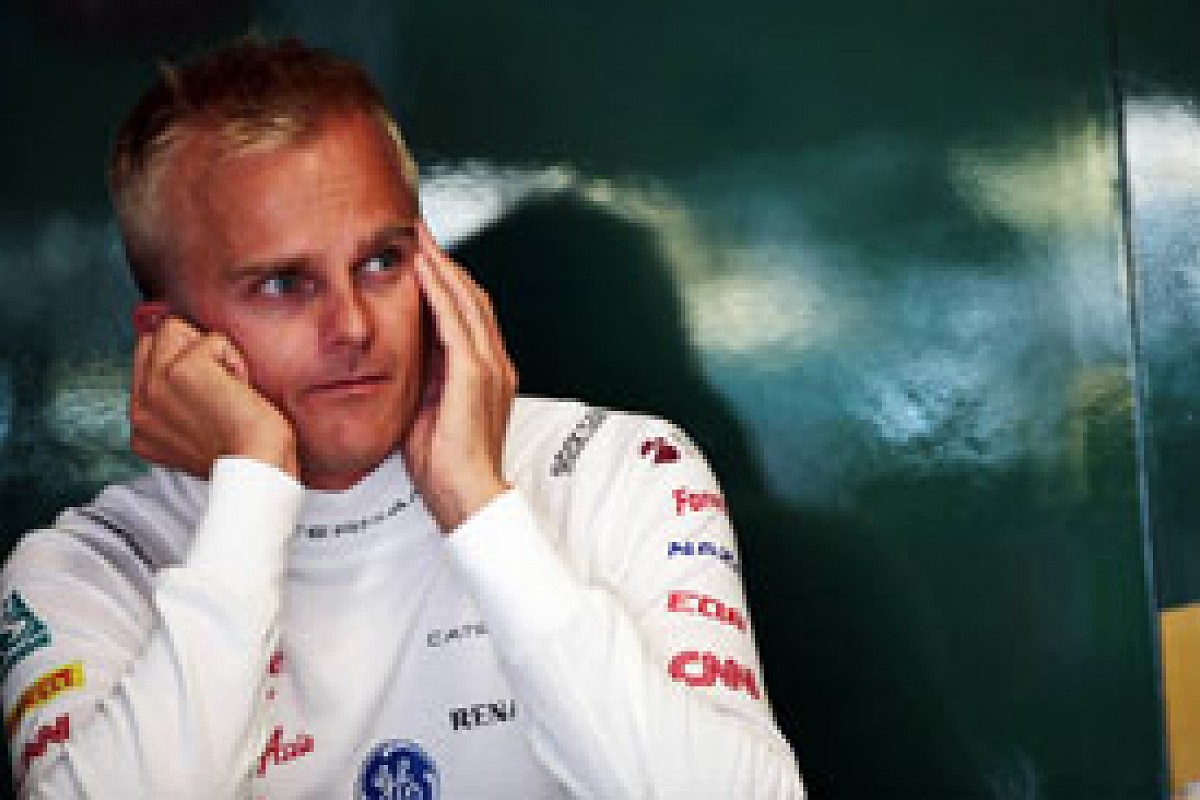 Force India's Vijay Mallya © LAT
Mallya is understood to be in talks about selling a shareholding in his United Breweries group, which makes the beer we were all drinking at the weekend, and was saying that he wasn't going to have to sell the family silver. And that it was actually a relief to be downgraded from billionaire status by Forbes because it should reduce the envy with which he's regarded.
I'm told that if I say Paul di Resta's position looks tenuous because of Mallya, I'll look daft, so I won't. But the point is that times are tough and that 60 per cent of the grid is looking at its drivers as a source of revenue.
They don't just walk through the door with bulging pockets and hand over the cash. What tends to happen is that their backers, whether large companies or private individuals, 'sponsor' the team, with a small percentage of that used to pay the driver a salary and cover his expenses.
I heard an amusing story at the weekend about one driver currently on the grid coming away from a team negotiation unexpectedly happy at the prospect of being paid $3m, until it was explained to him that, no, he hadn't quite grasped that it was he who was expected to supply the $3m!
The small matter of a $6m swing did prove to be a deal breaker, funnily enough...
Having said that, you wouldn't find a seat for $3m today. One driver manager told me at the weekend that the depth of the competing pockets ranges from $6m to $40m.
Look down the grid at the moment and you'd say it looks okay. There are a couple of drivers who shouldn't be there if talent is the ultimate barometer (which in F1 it should be), but that's about it. We need to make sure that doesn't change too much.
There should be enough money in the sport (and there is, if it ends up in the right hands) that driver quality should not be an issue. A few years ago we had an Israeli chap out in a Minardi who needed a calendar instead of a stopwatch and quickly earned the nickname Stirling Mossad.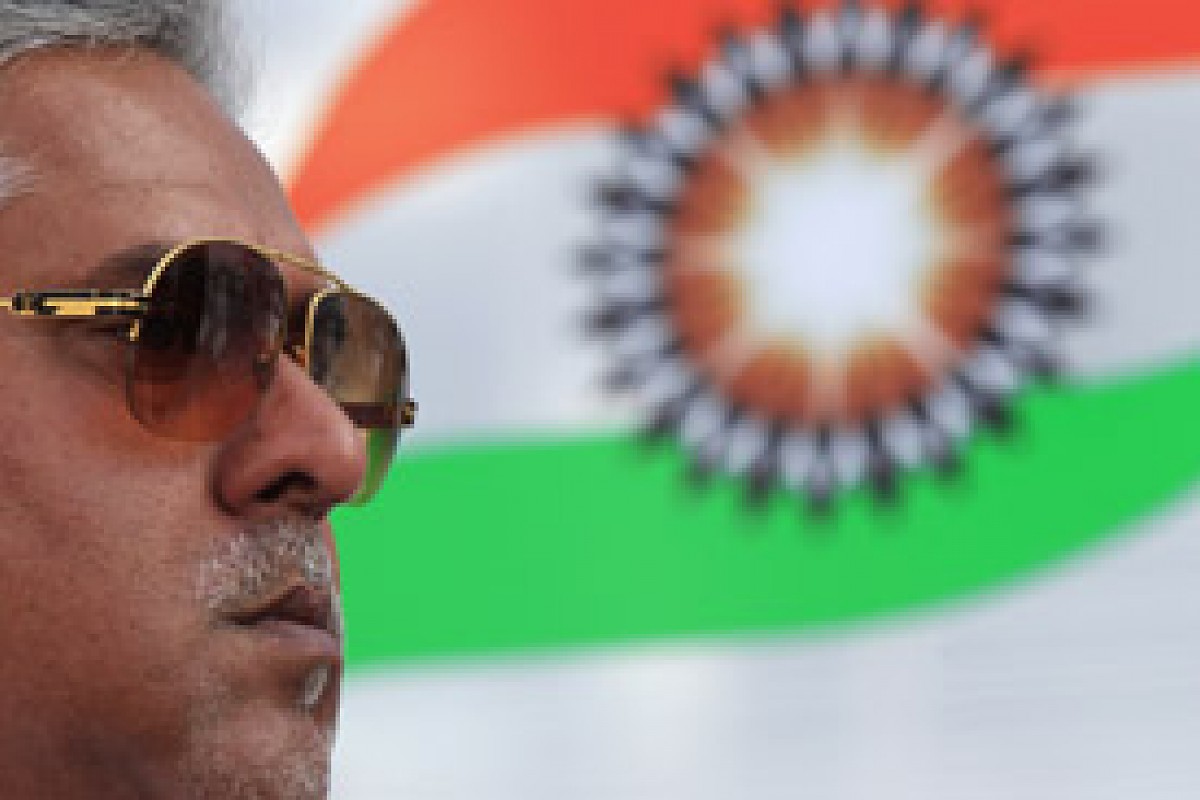 McLaren will welcome Perez's Telmex backing © LAT
For me, anyone coming into F1 should be a champion in a reputable junior category, or at the very least a race winner.
There's much discussion at the moment about how to keep a lid on F1 costs, and at the weekend Bernie Ecclestone advocated a £150m total budget cap to include everything - engines, drivers, the lot.
It might be about four times the amount initially proposed by Mosley four years ago, but I can see the sense in including everything, if such a thing can ever be properly policed.
A £150m cap is precious little use to the majority of the grid, but would at least keep the big boys in check. You'd have to think seriously before spending 20 per cent of your budget on drivers, for example.
But while 60 per cent of the field can only dream about worrying over a budget cap, the need to maintain driver quality remains. Bring the cap down more and we'll have to ensure we don't open the floodgates to mediocrity.