Sebastian Vettel's dominance in recent grands prix is not done justice simply by looking at the results.
Not only he is the first driver to record three wins in a row this year, as well back-to-back, lights-to-flag victories in Japan and Korea, he has now led for the longest consecutive distance in 20 years of Formula 1 racing!
Vettel has led every lap since the 23rd tour of the Singapore Grand Prix. That's a total of 145 laps, which accounts for an impressive 804km at the front.
The last time a longer distance was recorded was in 1992, by Nigel Mansell. That year Nigel led from the 32nd lap of the Brazilian Grand Prix to the 70th of the Monaco Grand Prix, for an astonishing total of 235 laps and 1016km straight.
Of course the last eight laps of that race in the Principality were led by Ayrton Senna, after the Williams man pitted and the pair engaged in a frantic last-ditch battle.
The absolute record for distance led could is close to archaic now, and probably unbeatable too. Alberto Ascari led from the second lap of the 1952 Belgian Grand Prix to the last lap of the Dutch Grand Prix of the same year. That's nearly five races and, with the race distances at the time averaging roughly 400km, that amounted to 305 laps and 2075km.
There have been some exceptional more recent sequences, notably that of Mark Webber in 2010 (Spain-Turkey for 159 laps, or 647km) and Kimi Raikkonen in 2005 (Spain-Europe for 162 laps, or 658 km).
Vettel's domination in Korea is also noteworthy because he remains one of only two leaders of the Korean Grand Prix; he's led 153 laps to Alonso's 12 at Yeongam.
Next up in the calendar is Buddh, where Seb led lights-to-flag last year...
Race
• Vettel's 25th career win puts him level with Jim Clark and Niki Lauda at seventh in the all-time list. He scored his 43rd podium, matching Jackie Stewart.
• The Korean Grand Prix marked Vettel's first string of three wins since Belgium-Singapore last year.
• It was Red Bull's 12th one-two. The team also locked the front row, led all the laps and recorded the fastest lap. This kind of domination hasn't been recorded since the 2008 French Grand Prix when Ferrari did the same thing.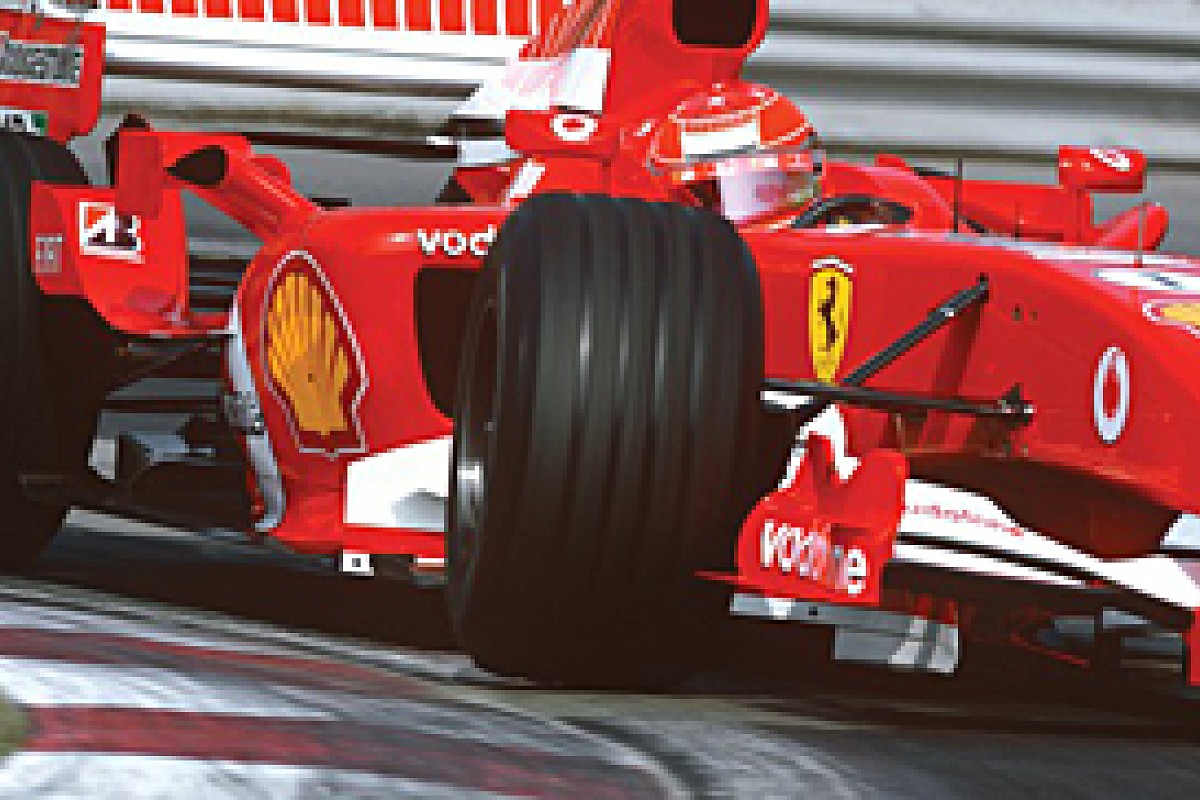 Schumacher holds the record for the longest period of races between mechanical failure © LAT
• Fernando Alonso equalled the third longest chain of races without retiring with a mechanical problem in F1 history. The Spaniard has now gone 51 races without a problem - his last being an engine failure in the 2010 Malaysian Grand Prix. Lewis Hamilton also went 51 races without a problem, from his debut race to the 2009 Abu Dhabi Grand Prix, when a rear brake issue forced him to retire. Mark Webber will match the longest streak in history - 58 races - if he doesn't retire in India. Michael Schumacher holds that record, with his Ferrari faultless between the 2001 Hungarian GP and the 2005 Malaysian race.
• Sebastian Vettel reclaimed the lead of the 2012 world championship for the first time since this year's Spanish Grand Prix in May, having trailed Fernando Alonso by 40 points after Hungary. Vettel has been helped by Alonso's opening-lap retirements in Belgium and Japan, but also significant is the fact the Spaniard has not finished higher than third since winning at Hockenheim in July.
• Kimi Raikkonen has now started 171 grands prix, the same number as Niki Lauda and is 21st on the all-time list.
• For the second straight year Williams was unable to score points in Korea.
• The opposite is true of Toro Rosso, which finished seventh and ninth in 2011 (courtesy of Jaime Alguersuari and Sebastien Buemi) and eighth and ninth this year (through Jean-Eric Vergne and Daniel Ricciardo). Both drivers equalled their career-best results in the process.
• Nico Rosberg recorded his first back-to-back accident-related retirements in an F1 career which now stands at 124 race starts.

• Jenson Button meanwhile retired on the opening lap of a race for the first time since the 2009 Belgian Grand Prix, when he was hit by Romain Grosjean at Les Combes.
Qualifying
• Mark Webber's 11th career pole was also the 30th time an Australian, and the 200th time a Renault engine, has lined up first for a grand prix.
• Webber's qualifying margin of just 0.074 seconds over team-mate Vettel was the smallest since Silverstone, when the Australian lost out to Alonso.
• Vettel was still able to secure second, and with it his 47th front row start. He now stands alongside Damon Hill, seventh on the all-time list.
• This was the second front-row lockout of the year for Red Bull, and came just one week after its first at Suzuka. The team has now achieved the feat 17 times, although on only four occasions has Webber had the edge over Vettel.
• In contrast, Ferrari's qualifying woes were reflected in the fact Alonso's fourth-place grid slot was his best since claiming back-to-back poles in mixed conditions at Silverstone and Hockenheim.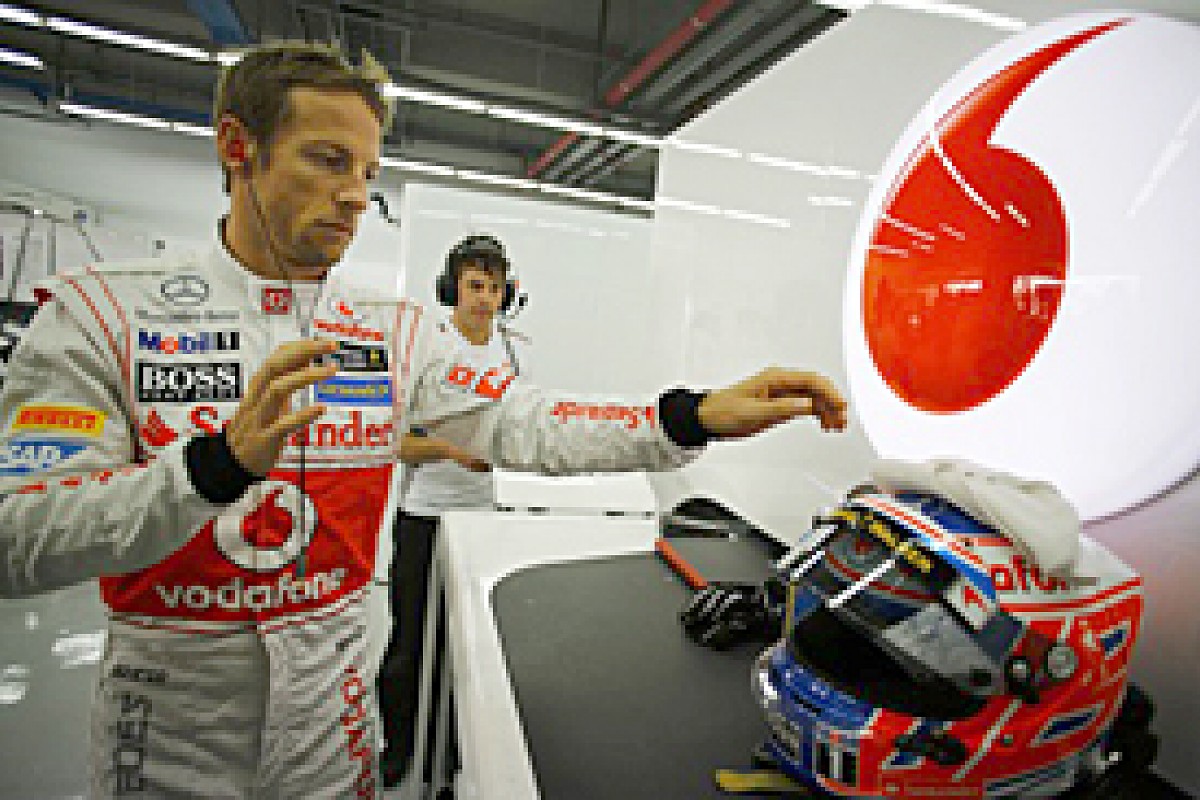 Jenson Button failed to make Q3 for the fourth time in 2012 © LAT
• Jenson Button missed out on making Q3 by just 0.005 seconds in Korea. It was the fourth time this year he has failed to progress into the final session - he went out in Q2 in both Spain and Monaco and failed to make it through Q1 at Silverstone.
• Mercedes and Sauber practically swapped qualifying performances in the space of a week. Both Saubers made it into the top 10 in Japan, only to then miss out in Korea, while Mercedes did the opposite, missing out at Suzuka and getting both cars through in Yeongam.

• Paul di Resta's Q2 exit was the first back-to-back occasion he has failed to make Q3 since May.
• Bruno Senna meanwhile failed to break out of Q1 for the second straight race, the first time this year he has failed to make Q2 in successive races.