When Jenson Button walked into the Spa paddock ahead of the Belgian Grand Prix, there were some who expected him to be rolling over and attaching a 'You can overtake me here, Lewis' sticker to the back of his car.

Being 41 points down on his team-mate Hamilton, and a whopping 88 adrift of Fernando Alonso, it was fair to say that his title challenge was resting on a remarkable turnaround in form and a good dose of bad luck for the Ferrari driver. Some said that was never going to happen; some reckoned he should keep the faith.
Button was easily in the latter camp and, as he has shown throughout his career, he is not one to give up. So even when Saturday's morning free practice session appeared to be turning into another set-up blind alley, he still had faith that things were going to turn out right.
And that is exactly what happened.
Button hooked up the perfect set-up on the updated MP4-27 for qualifying and the race, and with a first corner pile-up eliminating some of his biggest rivals, his brilliantly executed victory lifted him one step closer to the front - even though there is still some way to go.
Leaving Spa with a 63-point deficit to Alonso may still appear to be quite a lot with eight races remaining - that shortfall is still 31.5 per cent of the total points available - but drivers have come back from more. Kimi Raikkonen's famous 2007 comeback in the final two races tasked him with a whopping 85 per cent target...
But better than the fact it has been done before, is something Button has been thinking about a lot over the summer break: that we are now hitting a stage of the season where he was so strong 12 months ago.
It was hard amid all the dominance of Sebastian Vettel's 2011 title charge to recall the efforts of his challengers around him, and remember who his nearest rival at each race was. And that means Button's strength in the second half of last year does not linger at the front of our memory banks.
Button had to fend off questions about team orders prior to his brilliant Spa win last weekend © LAT
So rewind the clock one year and, although he never quite got on terms with Vettel -and who could in that amazing RB7 - to have been able to reel off a run of third (Spa), second (Monza), second (Singapore), victory (Japan), third (Korea), second (India), third (Abu Dhabi), and third (Brazil) is huge reason for encouragement.
Delve deeper into what those results mean and the points comparisons are fascinating. In the second half of the season, Button scored 136 points, compared to the 158 Vettel racked up as he marched to the world title.
If you look at Button and Vettel's rivals, their tallies work out at Alonso on 112 points, Webber on 109 points and Hamilton on 81 points.
Move things forward to reflect what happened after Spa (where Button's 12th place in qualifying and third in the race pointed towards the kind of form that could have helped him win), and things close up even more.
Vettel managed 133 points after Spa. Button got 121 points. Alonso had 100, Webber 91 points and Hamilton got 81.
Add those 2011 points to the current pre-Monza tally (we do admittedly have one more race this year) and the world championship ends up with Vettel as king. It would be Vettel (273), Fernando (264), Webber (223), Button (222) and Hamilton (198).
Two significant things are important to remember here. The first is that Vettel does not have anywhere near the level of dominant machinery that he had 12 months ago.
Furthermore, although Alonso still has an advantage overall in the championship standings, it was highlighted again in Spa that Ferrari does not have the fastest car - either in qualifying or the race. So neither of those men are likely to end up so far ahead this year.
The past is, of course, no guarantee of what will happen in the future; but Button is heading to a run of race tracks where he knows he can perform well - and the McLaren appears to be competitive on the same types of tracks that it was so strong at in 2012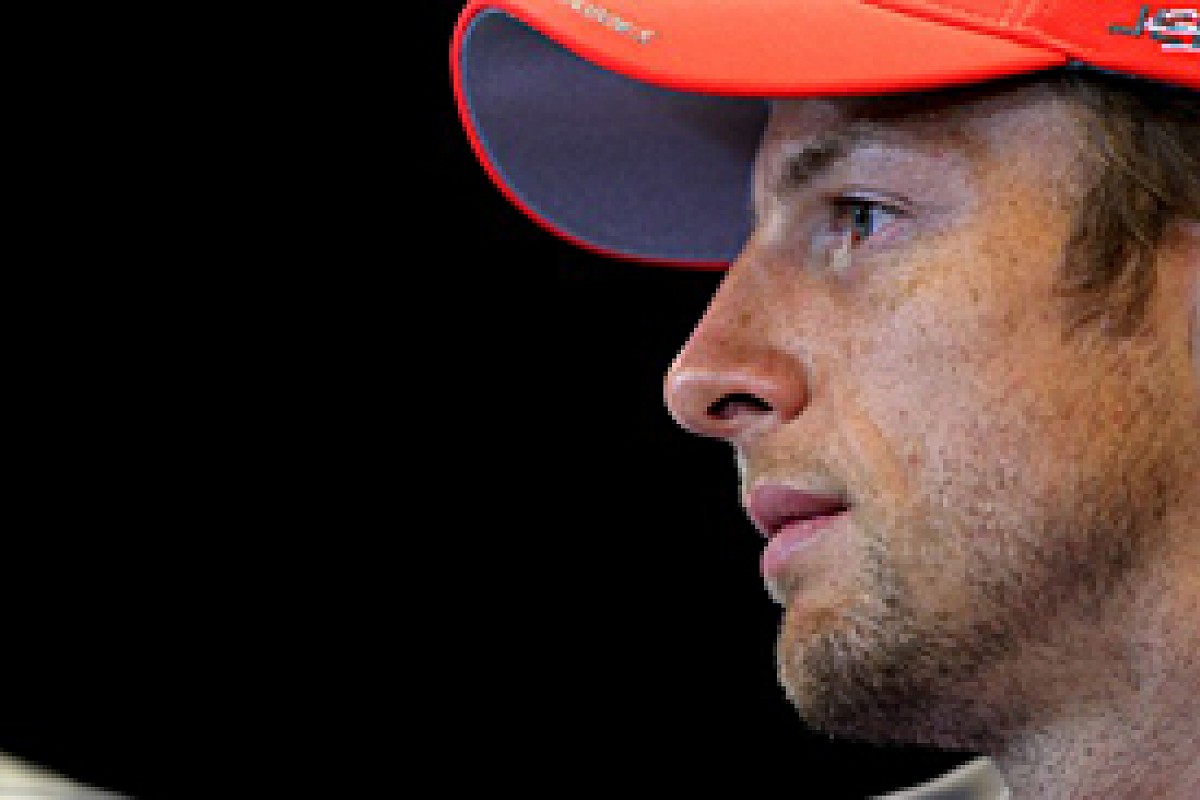 Button capped a brilliant second half of 2011 with a win over Vettel in Japan © LAT
It is not going to be easy (far from it in fact); and one slip up along the way will prove much more costly for his own title ambitions than they will for the men well ahead of him. Yet, the set-up dramas that wrecked the middle part of this campaign; McLaren's finger trouble in its pit stops and the extreme tyre struggles that marred its performances at some races all appear to have been overcome. The chances may be slim, but they are still chances.
There is another interesting aspect about Button's drive in Belgium that should fill him with encouragement though: his victory in Belgium was the first time this season that a driver has led every lap from lights to chequered flag.
Although that feat was helped by many of his rivals being out of the race or out of position, it was nevertheless a mighty impressive performance.
It was the first time too that Button had achieved such a dominant performance since the Australian Grand Prix in 2009. And you can look up for yourself what run of form that kicked off.