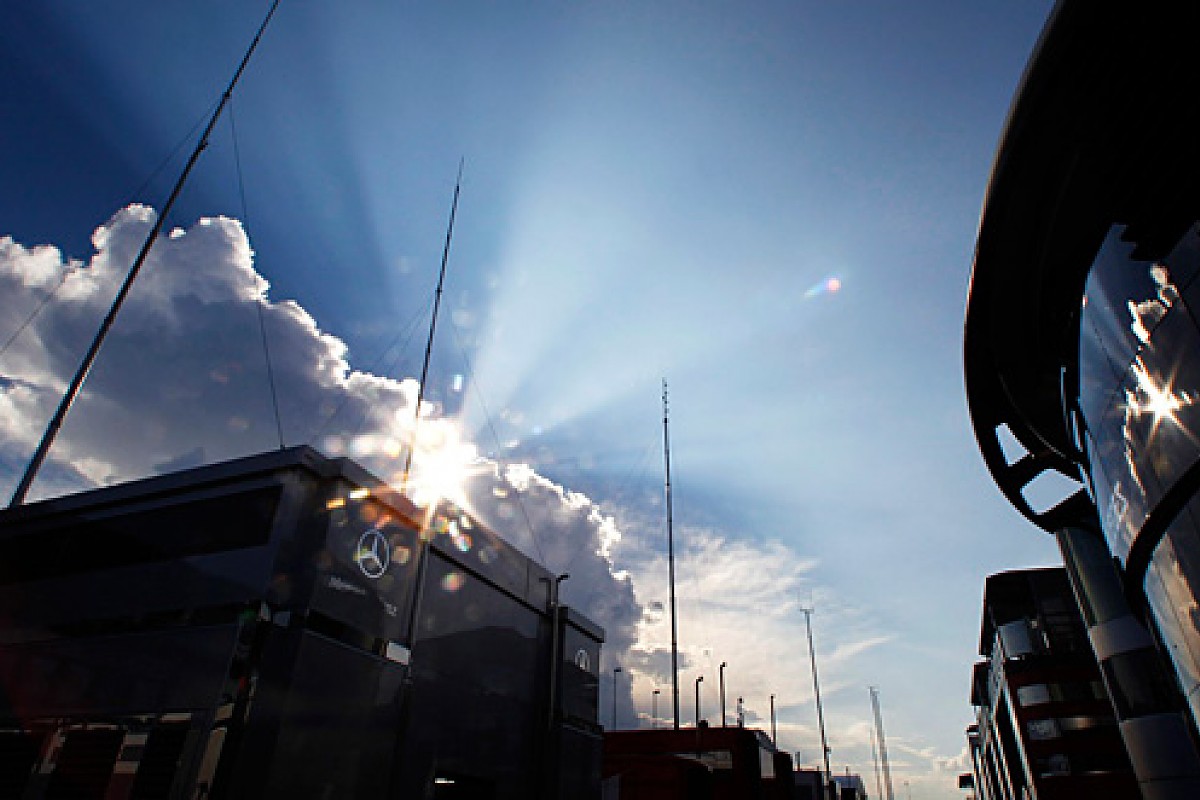 Some Formula 1 races are born great, others achieve greatness. The Hungarian Grand Prix falls into the latter category, as it's been a slow burner since it first secured its spot on to the calendar back in 1986.
While in the early years there were question marks about the value of a then 'Iron Curtain' event taking place on such a tight and twisty track the feelings to it have changed dramatically over the years.
The transformation of Budapest into one of the greatest cities in the world, the Hungarian GP's spot on the calendar as the event before the summer break, plus some great weather and good racing has helped Hungary become one of the paddock's favourite events of the season.
This year's GP was no exception. Ahead of some vital summer downtime for a paddock that is locked in its longest-ever season, there was a spring in everyone's step over the weekend as they looked forward to the holidays but did not waste the chance for one last injection of F1 fever.
And although the race may not have thrown up the spectacular unpredictability that became a hallmark of some early-season events, it was still a good weekend for the championship, there was good food and good fun to be had in Budapest through the weekend - culminating in Jaime Alguersuari's headline DJ set at the Symbol post-race party.
It was a good end to the fact that we can now look forward to rubbing our hands in excitement at the prospect of a thrilling culmination to this campaign.

It is amazing to think that, since his Spanish Grand Prix triumph, Pastor Maldonado has failed to score a single world championship point.
But while Williams and its driver continue to rue over their lost opportunities, at least one member of the Williams team is at least continuing to bring home the victories and a title challenge on a grand prix weekend.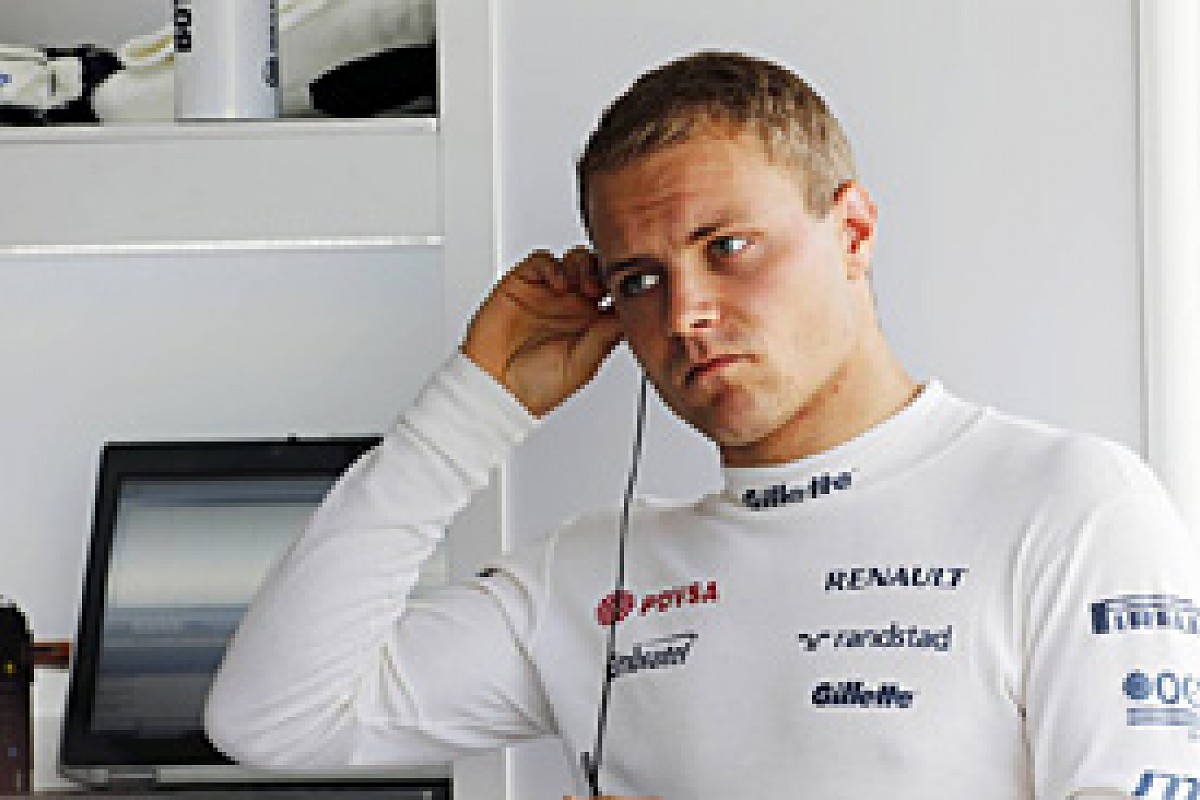 Bottas is one fast man, behind the wheel too © XPB
Test driver Valtteri Bottas has proven to be one of the big surprises of the 2012 campaign - not just with his impressive speed behind the wheel but also in how fast he is out on track with just his legs.
Bottas joined in the fun for the latest of the UBS-backed 'Run that Track' Group Runs in Hungary - which helped raise another big chunk of charity money for the Make-A-Wish-Foundation.
With the heat and humidity making conditions for the Saturday evening race pretty tough, Bottas proved again to be a total star - commanding the race from the front to set a time of 15 minutes 30 seconds. His time was just four seconds up on the best weekend effort from Nico Rosberg's trainer Daniel Schloesser.
Bottas may still be behind Schloesser in the title standings, but with another half a season to run there is still everything to play for - and maybe even Maldonado will join in!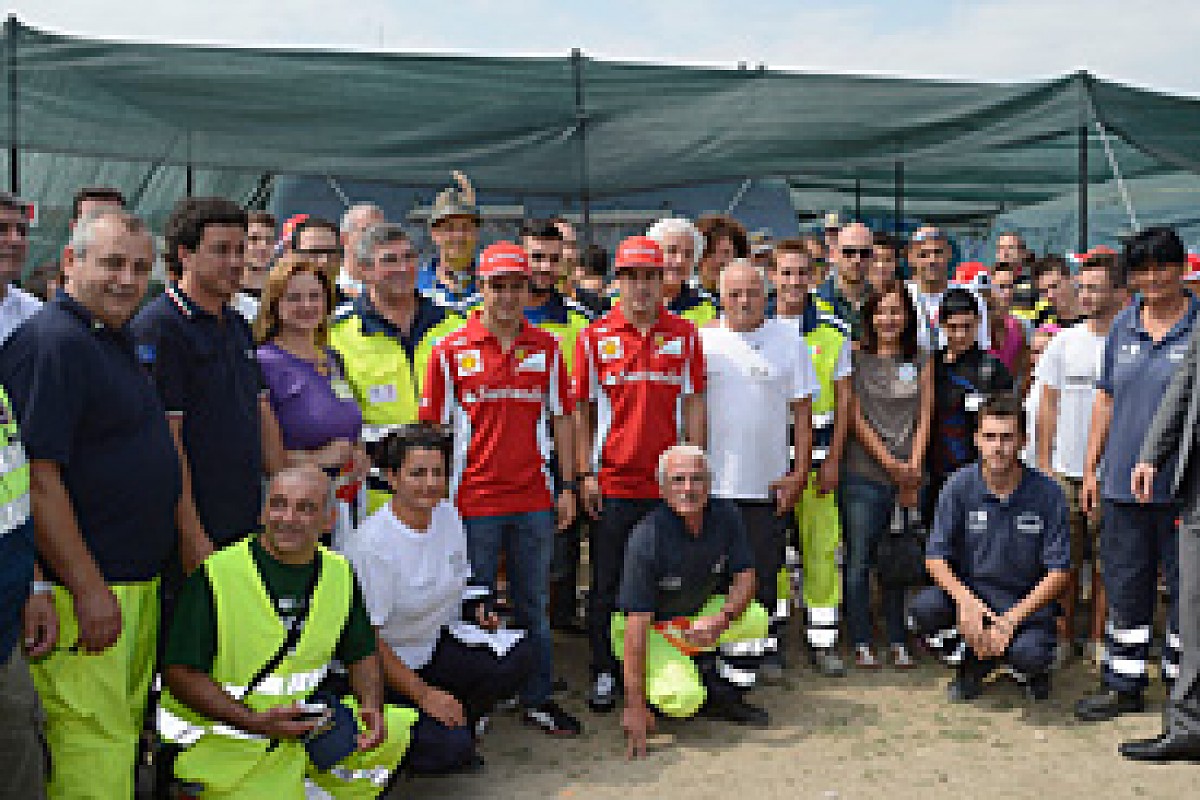 Formula 1 took some time out on Saturday to remember and pay honour to Thomas Franck, the long-time promoter of the Hungarian Grand Prix, who passed away earlier this year.
Ahead of what proved to be a thrilling qualifying session, drivers and team principals joined Bernie Ecclestone in some moments of silence before unveiling a plaque to the man who had played a key role in making the Hungaroring event such a success.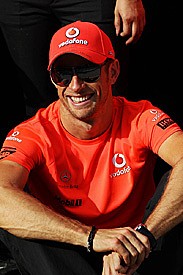 Ferrari's drivers visited the Emilia-Romagna earthquake zone, in Italy
It was not the only time over the Hungary GP week that F1 took time to briefly look away from that intense focus on on-track stuff, with Fernando Alonso and Felipe Massa travelling to Italy ahead of the event to visit victims of the Emilia-Romagna earthquake.
Ferrari had already raised an impressive amount of money with an online auction to help those affected by the natural disaster, but Alonso, Massa and the team wanted to see things close up.
Alonso said: "We were visiting some of the camps that still have people there and it's not clear when they will come back home, because some of the cities are still quite damaged and most of the buildings will still need some repair. For sure, it's not an easy situation. A sad feeling a little bit.
"We tried to give them some support from the Ferrari factory and all the team. When the earthquake arrived everyone cares about these people and they were in the news everyday, but now after a few months or whatever, people tend to forget, so we were just visiting them to give them full support and to wish that everything will become better and better every day and that normality will arrive sooner rather than later."
Do you remember the first time? It's not often that drivers get asked that during their careers, but in Hungary last weekend it was Jenson Button and Lewis Hamilton who found themselves on the end of such a query during their regular Saturday afternoon media briefing.
We are of course talking autographs, with the McLaren duo asked if they could rewind their memories a little to the first time they get a Formula 1 driver to sign a bit of paper for them.
Button smiled: "Mine was in 1993 at the European Grand Prix at Donington Park, and the first autograph I got from a driver, and I didn't ask because I was too embarrassed, was from Michael Andretti. He wasn't the guy I was looking for, but Ayrton [Senna] wasn't around. That was the first autograph I got..."
With Button's answer drawing much laughter, the focus shifted to Hamilton and whether or not he had had more success in getting a pen in to the hands of an F1 icon...
"Mine was Mark Blundell," he laughed. "I was racing in karting. It was maybe my first year and I had won a race and I got to meet him afterwards. So he was the first F1 driver I met and the first autograph I got.
"I don't actually remember the first time I signed an autograph. I do remember that my autograph was really, really long and it took too long to do an autograph, so if I was to do it now I would never get through the autograph sessions we have to do here. We have to sign a lot of things for the team so would take me twice as long if not three times as long..."
Has anyone in the paddock got a better autograph story than these two?