It's been labelled by some as chaos. With six different winners, six different men setting fastest laps and five different drivers on pole position so far this year, Formula 1 has faced a fair bit of criticism that its most unpredictable of seasons is delivering nothing more than a lottery.
The fingers of angry fans have been pointing at Pirelli - whose degrading tyres have been singled out as the key factor now deciding performance. Those who are unhappy suggest that it's become total luck as to whether or not a team can switch its tyres on over a particular weekend: if they do, they win, if they don't, it's game over.
It's a view that, for a hugely complex sport like Formula 1, is far too simplistic. For if you sit down and speak to those at the centre of the whole thing, you quickly come to realise that the Pirelli factor is not the cause of what's going on, it's the effect of something that happened last year.
Remember the chaos theory? That small differences in initial conditions for a system can yield hugely diverging outcomes that make long-term predictions impossible - even though such a future is determined entirely by that first input?
So the tiny changes in the atmosphere caused by a butterfly flapping its wings in Britain could eventually lead to it helping create a tornado in America many months later.
That 'chaos theory' is what we are seeing in F1 this year: that a small decision taken a while back has led to the unintended consequences of a shake-up in F1 that has delivered a new-look sport and a start to the season we have never experienced before.
Mark Webber became F1's sixth winner in 2012 at Monaco© LAT
To understand exactly why we've ended up with the kind of campaign we are witnessing now, we should not be looking at decisions taken in Pirelli's offices in Milan over the winter. Instead, the key moment was in the meetings of the FIA's Technical Working Group last autumn that moved to ban blown diffusers.
The 2011 season was effectively decided by blown diffusers. The team that had optimised it the best - Red Bull - walked away with the championship, with main rival McLaren only launching a challenge after ditching its fan-tail version for an RBR-style concept on the eve of the campaign.
Ferrari made progress in that area over the year but it was not enough; Renault's season was wrecked by its forward-facing exhausts not allowing it to exploit a proper blown diffuser, and Mercedes GP's basic car concept was not well suited to blown diffusers either. Other teams - like Sauber and Williams - never got the blown diffusers working properly at all and really struggled.
With blown diffuser technology at risk of getting out of control - especially in cost terms as hot blowing got more and more complicated - the FIA acted in the interests of the sport to ban them for 2012.
That ban had two main consequences that have played big parts in what we have seen this year: it helped close the competitive order up, and it has produced cars with less rear downforce, which has had a knock-on effect on tyre performance.
In competitive terms, the one-second advantage that Red Bull Racing enjoyed over the non-blown diffuser opposition was wiped away instantly, in an era where increasingly tight technical regulations make it hard to find such advantages anywhere else on the car.
Teams like Williams and Sauber that really struggled with blown diffusers and had very difficult 2011 campaigns were going to start on a much more level playing field, while Lotus and Mercedes were given a bit of a leg up for their 2012 hopes.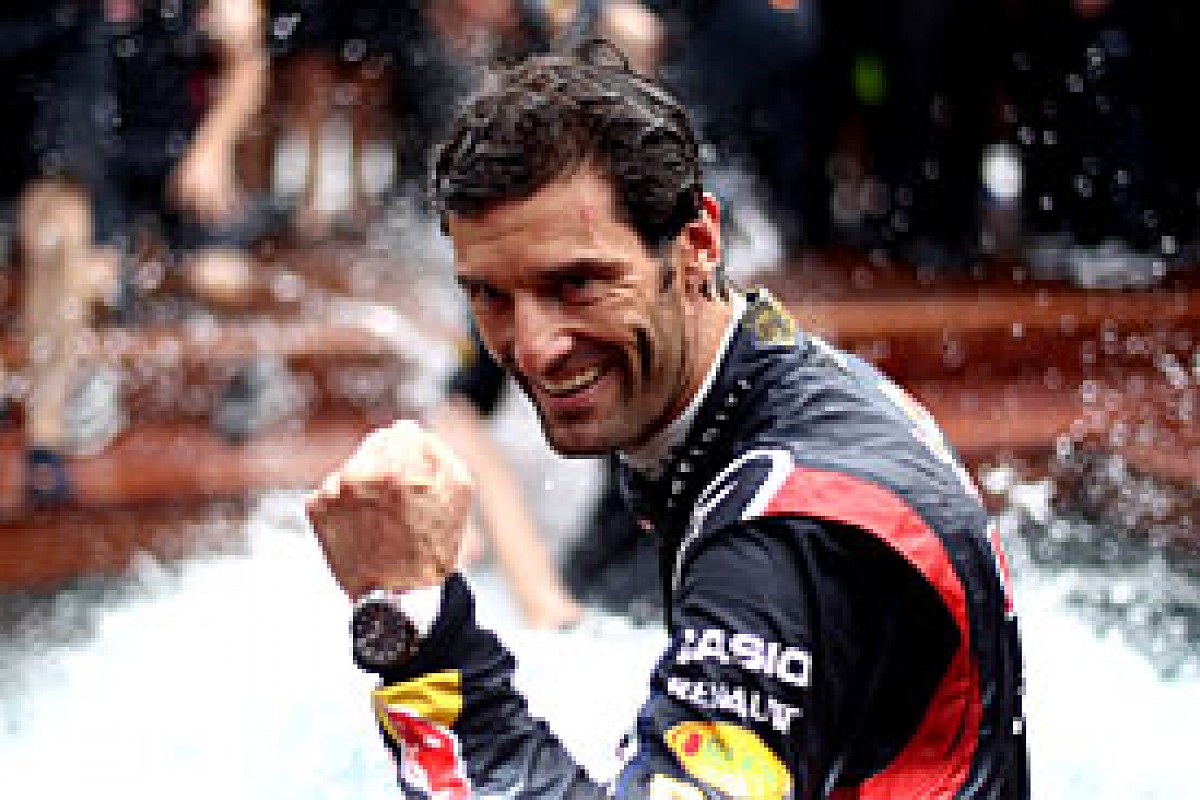 The blown-diffuser ban has levelled the playing field between teams like Sauber and McLaren © LAT
The evidence of the season so far shows just how much the F1 field has closed up in competitive terms this year - and how spread out things were in 2011.
Looking at the Q2 battles for Spain, China and Monaco the comparison between the time you needed to beat to make it through to Q3 are much smaller this year than before.
In Monaco the 11th fastest driver - and therefore first car not to make it through to Q3 - was just 0.510 seconds off the top Q2. Last year, it was 1.540 and in 2010 it was 0.942 seconds.
That patterns of being close this year and much wider in 2011 has been repeated at other races: in Spain the figures are 0.839 (2012), 1.691 (2011) and 1.330 (2010). For China it is even closer - 0.331 (2012), 1.388 (2011) and 0.820 (2010).
Looking back at Monaco, which is the only track that has used a largely unchanged tyre from last year (the supersoft is the only same compound) - things have been remarkably close.
The top five drivers in Monaco qualifying in 2010 were covered by 0.606 seconds. In 2011, that gap was out to 1.126 seconds and this year it was just 0.338 seconds.
The gap between first and second fastest in qualifying also backs the trend: in 2010 it was 0.294 seconds, in 2011 it was 0.441 seconds and this year it was 0.080 seconds.
What this competitiveness is doing is effectively making the penalty of missing out on a few tenths of performance much greater. The 0.441 seconds gap that Jenson Button was missing off Sebastian Vettel in 2011 secured him a front row slot: this year it would have only been good enough for sixth on the grid. It really is that close.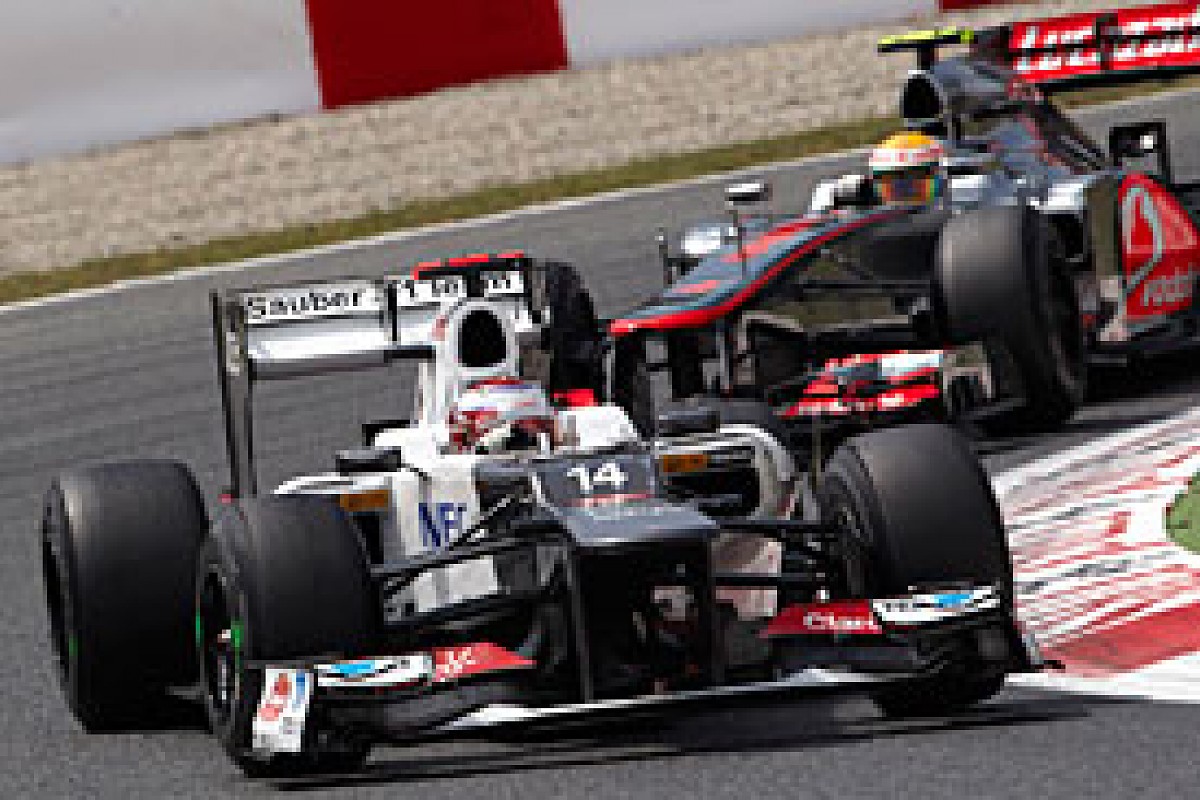 Monaco was incredibly close, both in qualifying and the race © LAT
With the ability to deliver improved performance through aerodynamic development so limited, and the quality of the drivers in the field so good, the element of the package that can deliver the tenths of a second that are the difference between fifth and pole position have become the tyres.
Last year, drivers like Vettel and Webber could have lost exactly four tenths of a second by not optimising their tyres in Monaco qualifying and it would have made not a single difference to their final grid positions. Do that in 2012 and you are talking about five or six places.
To further add to the mix comes the consequence of cars having less rear downforce because of the blown diffuser ban. This has caused two things: primarily, at a time when the working temperatures range of the tyres has moved up, the tyres are sometimes running cooler because there is not as much energy being put through them. The downforce issue also means cars are more prone to oversteer this year. That means more wheel spin in the races; which increases degradation and wear.
The biggest problem teams are facing in getting to grips with the tyres this year is getting all four corners of the car operating in the perfect temperature window - with it particularly difficult to get the front and the rears operating in harmony.
Other issues come into play here too. A mandatory weight distribution means that teams cannot move ballast around to help get their cars as well balanced as they would like. Plus, F1's ban on refuelling means there is a huge headache in sorting out a balance that works with 150kg of fuel on board as well as 10kg - especially with parc ferme restrictions meaning no set-up changes between qualifying and the races.
Teams know exactly what they need to do. You need to get the supersoft working at 95 degrees Centigrade, the soft at 105C, the medium at 115C and the hard at 125C.
However, with a 20-degree window either side before performance from the tyre drops off, how do you get your front/rear tyres in harmony for a stint on the softs at the start of a race on full fuel load, without busting the window for the hard stint at the end of the race - if say, as has happened at many races this year, track temperatures suddenly change by 10-degrees between qualifying and the race?
Teams are slowly understanding what they need to do, but at the beginning of the year many did not have a clue: which is why there were such fluctuations. Things are calming down now. Just look at Mercedes: tyres too hot in Australia, too cold in Malaysia - and then Nico Rosberg has been the highest scoring driver in the field.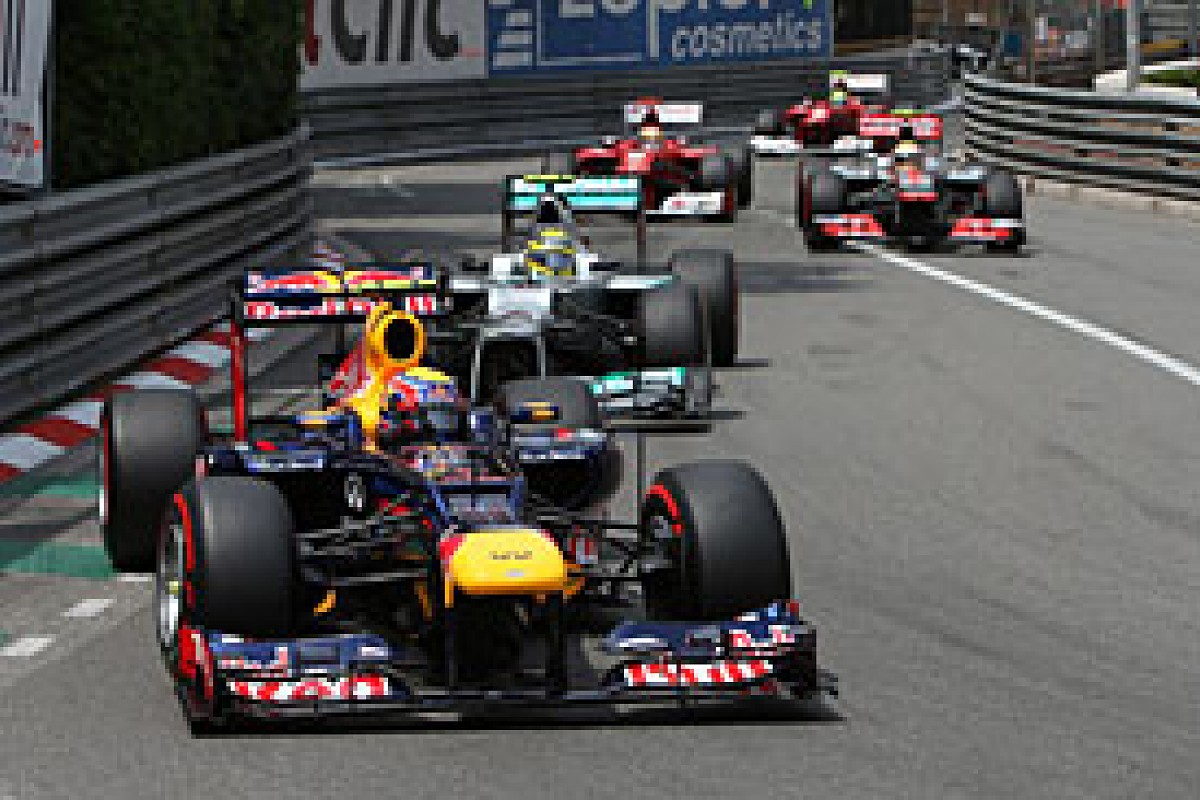 That's not chaos; that's order. It's engineering, problem-solving and talent coming to the fore. If it was random, why do we have five of the top seven places in the championship table taken up by world champions?
When we look back in six months' time, the answers to what is going on now - and why one man and one team eventually came out on top - will all be there. And it will not because he bought the right lottery ticket.