Robert Kubica and forward-facing exhausts. Those were the two elements that defined, and ultimately wrecked, Renault's 2011 campaign.
From the outside it was often hard to separate the importance of the two factors in unravelling the Enstone team's season - especially when, at the start of the year, Vitaly Petrov and Nick Heidfeld kept spirits high with those podium finishes in Australia and Malaysia.
At that point it seemed that Kubica's loss had been mitigated and that the exhaust concept was paying off. But as the campaign wore on the picture became murkier - because the exhausts proved troublesome to develop and Heidfeld failed to step up the plate, before being dropped on the eve of the Belgian Grand Prix.
Yet looking back on the campaign now, and even well aware that the forward-facing-exhaust concept was a step too far, team principal Eric Boullier is in no doubts about which factor was most important in derailing the season.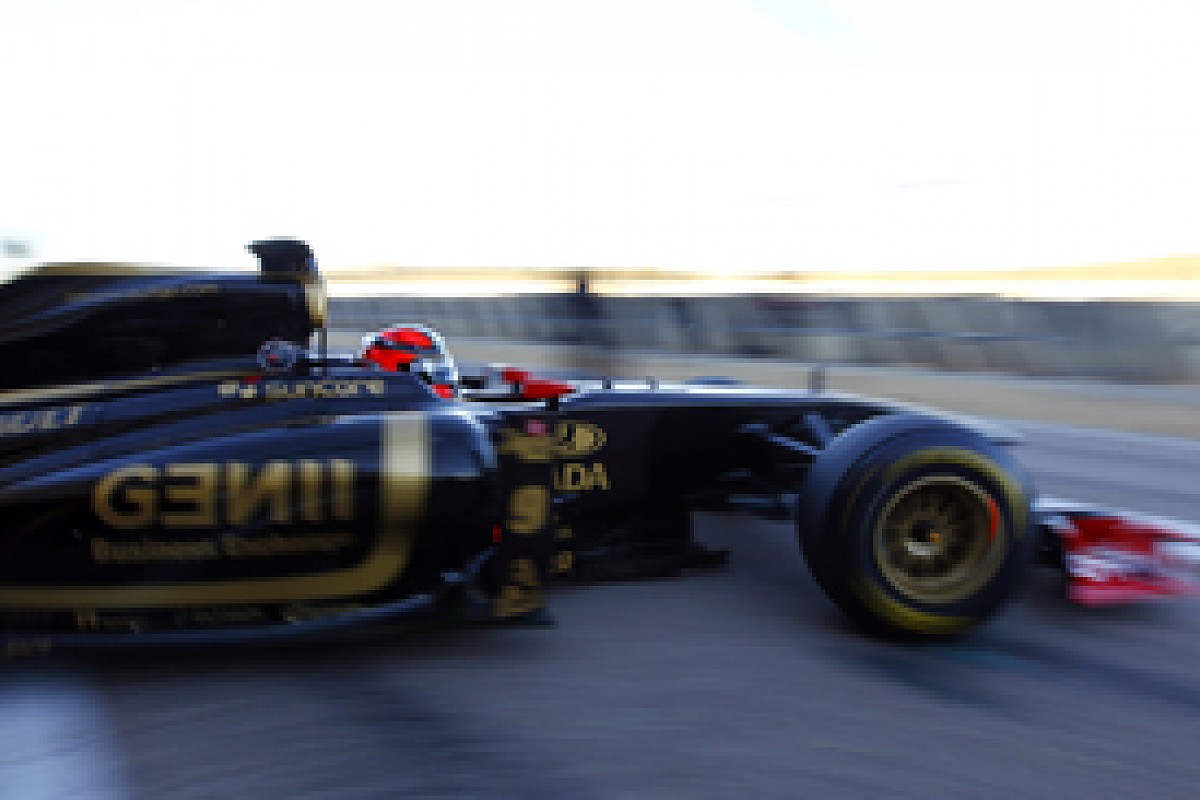 Before his injury, Kubica flew in testing with the R31 © LAT
"Robert, by far," he says. "By far because there was a direct sporting loss, which obviously was related to the speed, and was also a morale blow for the team and for everybody.
"But you had an indirect loss too - and this is one of the bigger values of Robert. It's mental strength, and also the commitment from the team to make it good and better. And this... we don't know how much it cost us, because maybe part of the development of the forward exhausts could have been done differently with the comments of Robert."
Yet despite Boullier's assertions, it would be hard to put all the blame for Renault's season on Kubica's absence - because forward exhausts both made and broke the R31.
In its initial configuration, the forward-facing exhaust was great - which is why the team was able to top that very first test at Valencia, and then deliver podium finishes in the first two races.
Yet, just as the headlines all appeared positive for the team, alarm bells were already ringing at the factory.
The complexities of understanding the exhaust flow of hot gases underneath the car, and how they interacted with the airflow and diffuser, meant it was very difficult in the wind-tunnel to fully get a grip on how to improve the design.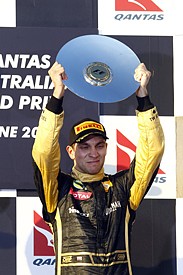 It all looked so hopeful when Petrov grabbed a podium in Australia © LAT
Although the car worked brilliantly initially, there was a period from January until mid-March when the wind-tunnel team was unable to find developments that delivered more speed.
And with these developments preceding the production of car parts by several weeks, this period of stalled development only really showed up on track from April's Chinese Grand Prix onwards.
The team did manage to make some modest gains from mid-March until the start of May, but the rate of development is such in F1 that it was still not enough to allow the team to recover its lost ground.
At the start of May, it was clear that Renault's 50 per cent-scale tunnel had come to the end of its useful life, and it was shut down for 12 days so it could be upgraded to 60 per cent.
Long-term this proved beneficial, but the team's development programme was further complicated by the mid-season row over off-throttle use of blown diffusers. The prospect of an all-out ban on the concept forced the team to start evaluating a more-traditional blown diffuser - which it actually did in a straight-line aero test before running it at a grand prix meeting for the first time in Germany.
In the end, the FIA backed down over its decision to impose the ban, but the damage to Renault had already been done - thanks to the time wasted in working on the rearward exhausts.
Other car issues came to light too, including consistency of aero performance of individual parts. Also, the characteristics of the new Pirelli tyres meant it was vital to shift downforce to the rear, and Renault's underfloor design militated against this.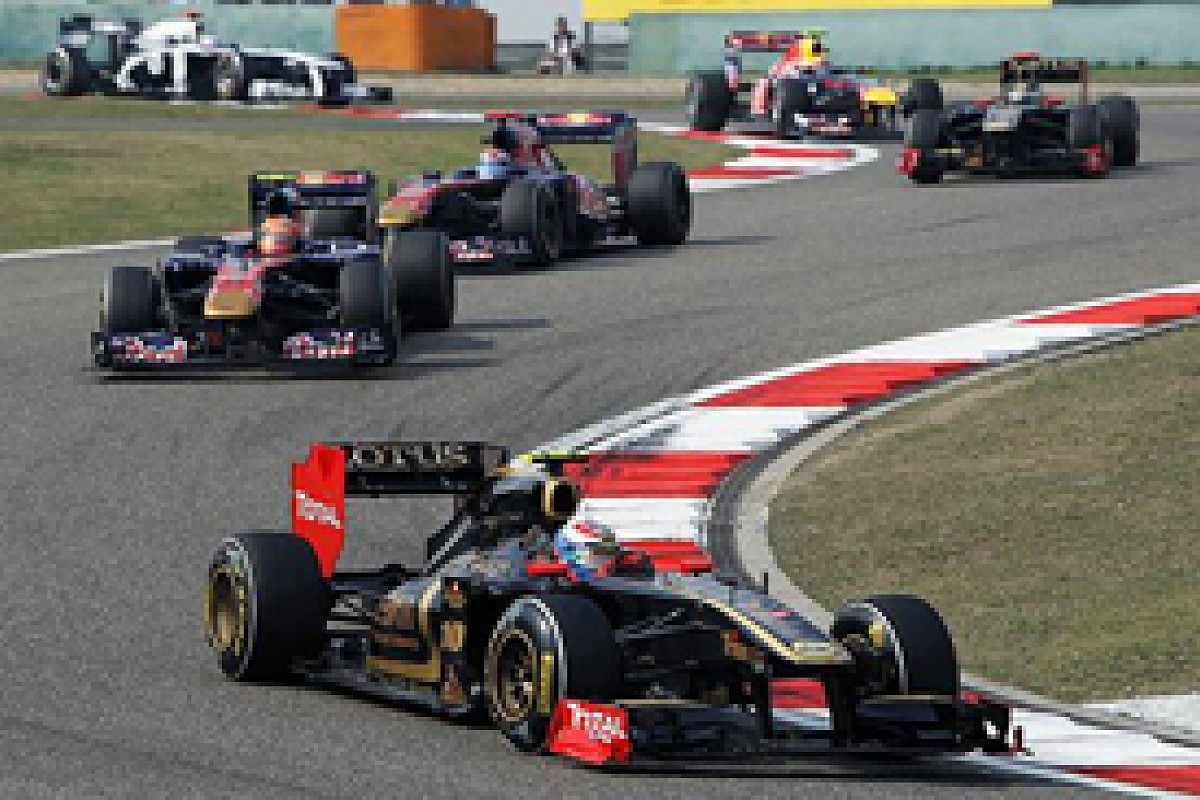 By China Renault was drifting towards the midfield © sutton-images.com
Boullier concurs that the pattern for the season only really became evident from Shanghai, as the initial brilliance of the forward-exhausts concept disguised the warning signs already coming from the wind-tunnel.
"I think the start of the season did help us to forget Robert's absence and his accident," he says. "But unfortunately for us, we knew that we had an upset with the windtunnel figures already.
"We knew already that there was a big offset, and we were not expecting that the first two development packages would not bring anything in terms of performance. That was a big blow for us in May.
"Then started the mess with the engine mapping, where we switched our resources to look at the rearward exhausts, only to find out at Silverstone that we were back to normal. These are not excuses; they are facts. All of this made us weaker and weaker, because we lost ground compared to our competitors.
"By the mid-season we had reached a point where our car base performance level was just good enough to reach the top 10. Then we made some strategy mistakes, and our drivers made some driving mistakes, which cost us a lot of points."
The drop-off in performance over the season started having an effect on team morale, and began what Boullier has often referred to as a 'downward spiral' of negativity.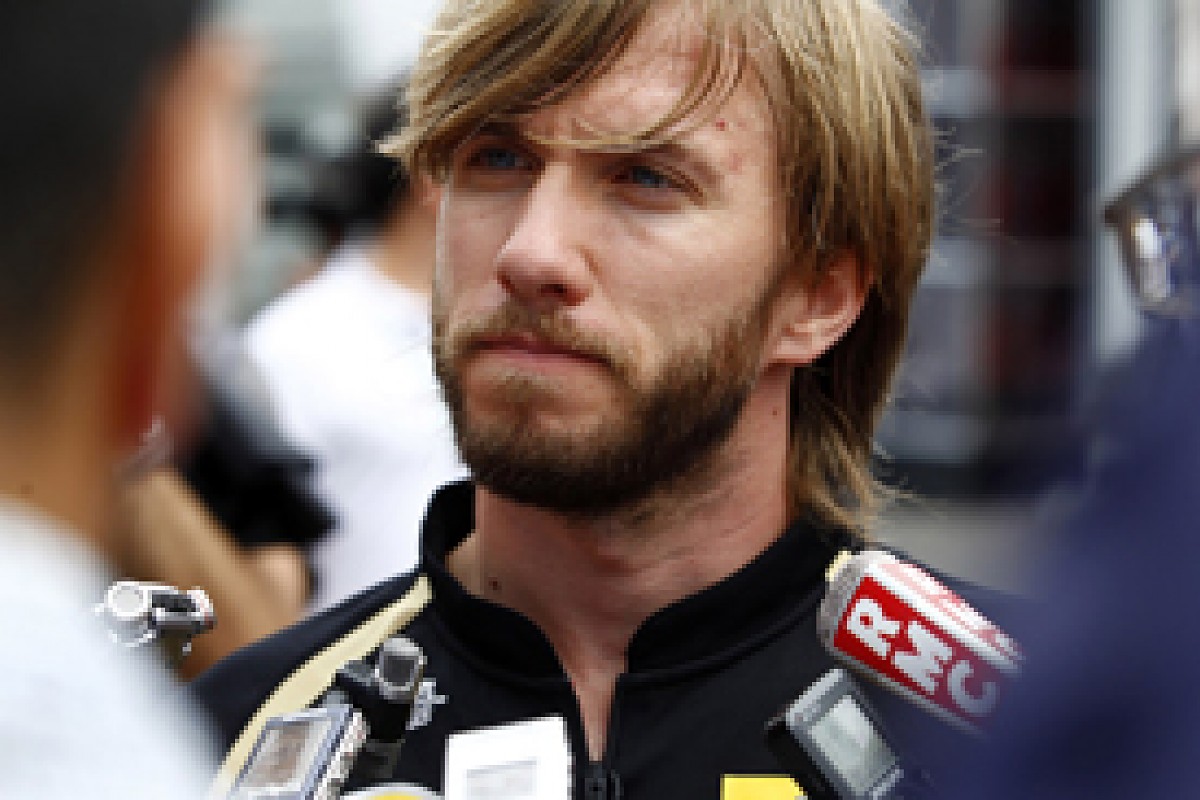 Nick Heidfeld was deeply unimpressed when he was ousted © LAT
By the summer break, Boullier felt something had to be done to break this cycle - which is why he took the decision to drop Heidfeld and replace him with Bruno Senna.
That call left him hugely unpopular with the German media, who could not understand why the team had elected to sack the driver who had scored the most points over the season.
The out-of-court settlement that Renault and Heidfeld agreed means that Boullier is unable to comment on why he felt the partnership had not worked, but other team sources suggest that the matter was simple: the team had taken the German because it wanted a new leader like Kubica, not someone who struggled to outqualify Petrov.
All Boullier will say on the matter is that the Heidfeld decision was taken to address the team's feeling of decline.
"If you don't stop this downward spiral it becomes a problem. You know everybody is working on the edge and pushing hard, from the mechanics, the shop floor in the company, and it includes the creativity of the engineers.
"Everything is related to morale, and morale is very important in F1 because you need every level of the company, every part of the chain, to be motivated and to enjoy what they are doing.
"If you start to have bad results, morale and motivation go down. Then people - and this is a normal instinct - are not pushing and they are not at their best. So you lose some efficiencies... and this downward spiral carries on."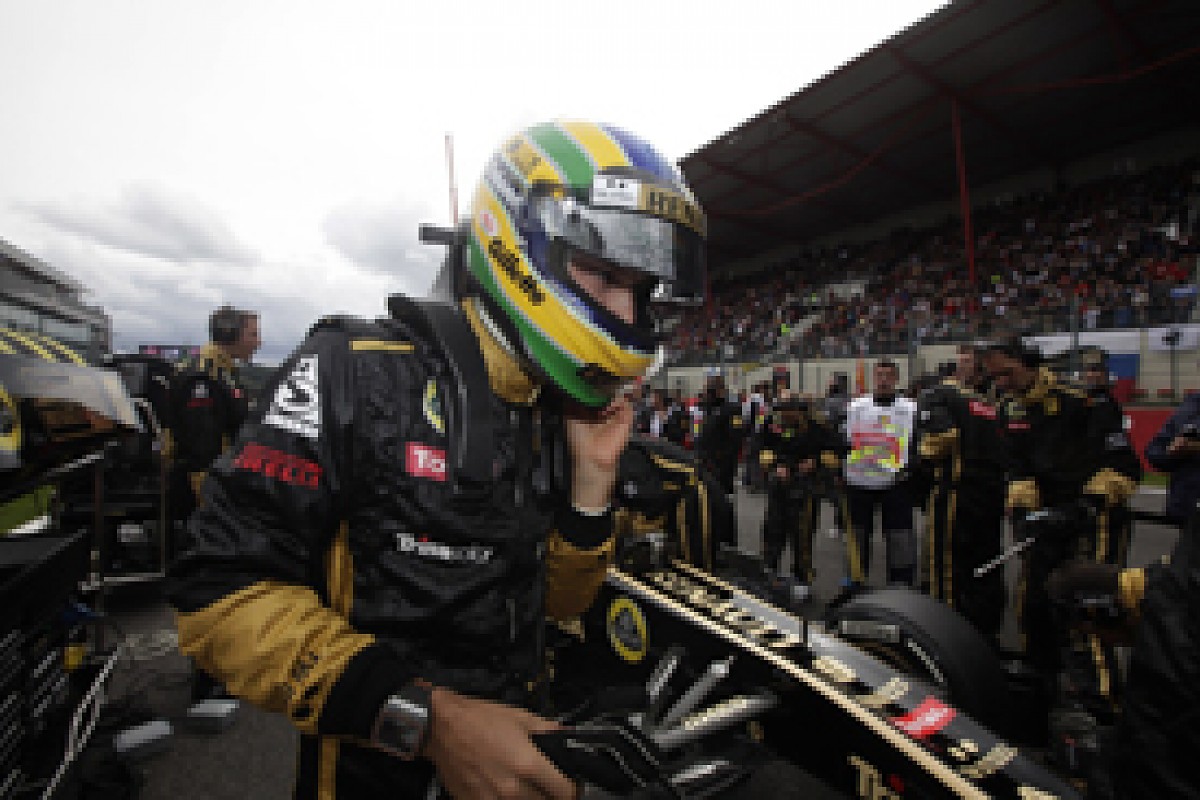 Senna's arrival provided an initial lift © LAT
Boullier's decision was vindicated at the time, as Senna's starring performance in qualifying in Belgium lifted team spirits back to the level they had been after the races in Australia and Malaysia.
Sure, the good feelings did not continue - the team failed to score anywhere near the level of points it had hoped for - but Boullier still thinks that Senna's arrival was justified for stopping the spiral of negativity.
"Yes it did, but the fact that we did not deliver more results after that put it back down..."
The downward spiral was also not helped by a third factor lurking in the background of Renault throughout 2011: its identity crisis.
The very public row over the 'Lotus' name was only part of the problem the team faced in trying to establish its ground in what it stood for. And if fans got confused about 'Lotus Renault' and 'Team Lotus Renault', Boullier says of more concern was the impact it had on staff at Enstone, who questioned what the future was for the team.
"It is clear that one of the issues we had was that when we took over last year, the system was running and called 'Renault'. It was still in Renault colours, so it looked like it had continued. The arrival of Kubica and the fact that the R30 car was good, and the development rate was good, meant it was a good year.
"The change of name, which failed because of the court case between Group Lotus and Tony Fernandes, plus the exit of Renault, plus the fact that there were all these rumours about finance, about lack of payment, lack of budget, and no clear future for the company - it all created negativity.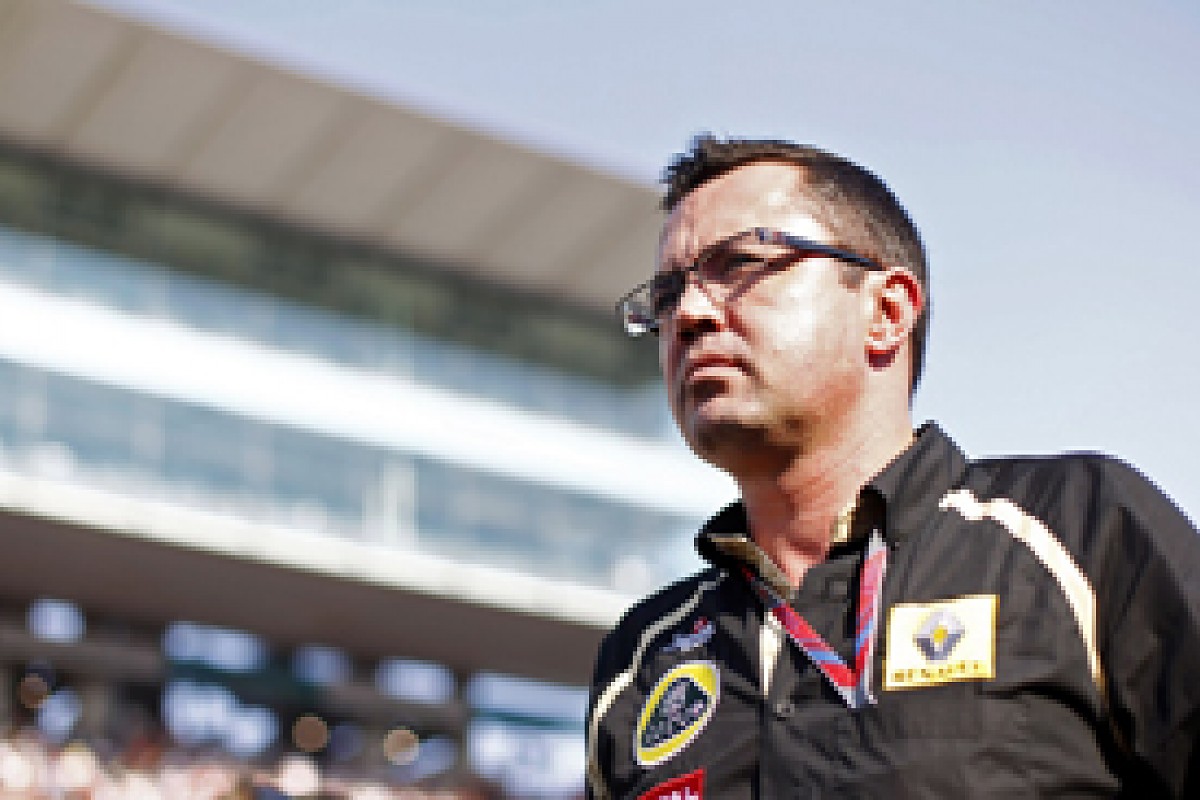 Boullier has not had an easy start to life as an F1 team boss © LAT
"As F1 is such a small industry and we all live in the same shire in England, obviously when you start to not be comfortable, you tend to change employers because you don't know where you are going.
"Rumours started last year, around the summer and around Monaco, and I remember stories about non-payments. Even if they [the stories] were wrong - and they were wrong actually - all these rumours cost us a lot then, and they cost us a lot today, because obviously there is always a delay in understanding.
"It is clear that when you speak now in the factory about the fact we will be called 'Lotus', that before they needed to digest the exit of Renault. It was comfortable to be a car-manufacturer team for 10 years, but now we are talking about being Lotus, and Lotus is a small car manufacturer, with Genii in the middle, and obviously you need to reassure people about the future.
"This is why we are facing some losses of staff, but we are also lucky to attract some good people. If you want to have a good team, good people, good motivation, good results and good drivers, you need a name and a future. You need to motivate your people and to know where you go. And you don't need rumours on the internet every morning saying we haven't paid this, or haven't paid that."
The doubts within the team were mirrored outside. The mysterious figure of Gerard Lopez - a man who prefers to stay out of the public spotlight - has left rival squads and the media on their guard to question whether the commitment is genuine.
And long-running rumours of financial difficulties - which never died away after an ill-judged request for advanced television-rights payments back in the summer of 2010 - did little to convince people about the future of the team.
Yet, as Boullier points out, if the team genuinely had no money then unhappy parties would have come well out into the open by now - rather than there just being tittle-tattle on the Internet. Plus, although there have been staff departures - including sporting director Steve Nielsen - there has also been a recruitment drive below the radar.
Boullier believes much of the financial stigma attached to the team is the result of the transformation that any team goes through when it changes from a full-scale manufacturer effort to one that has to run like any normal business.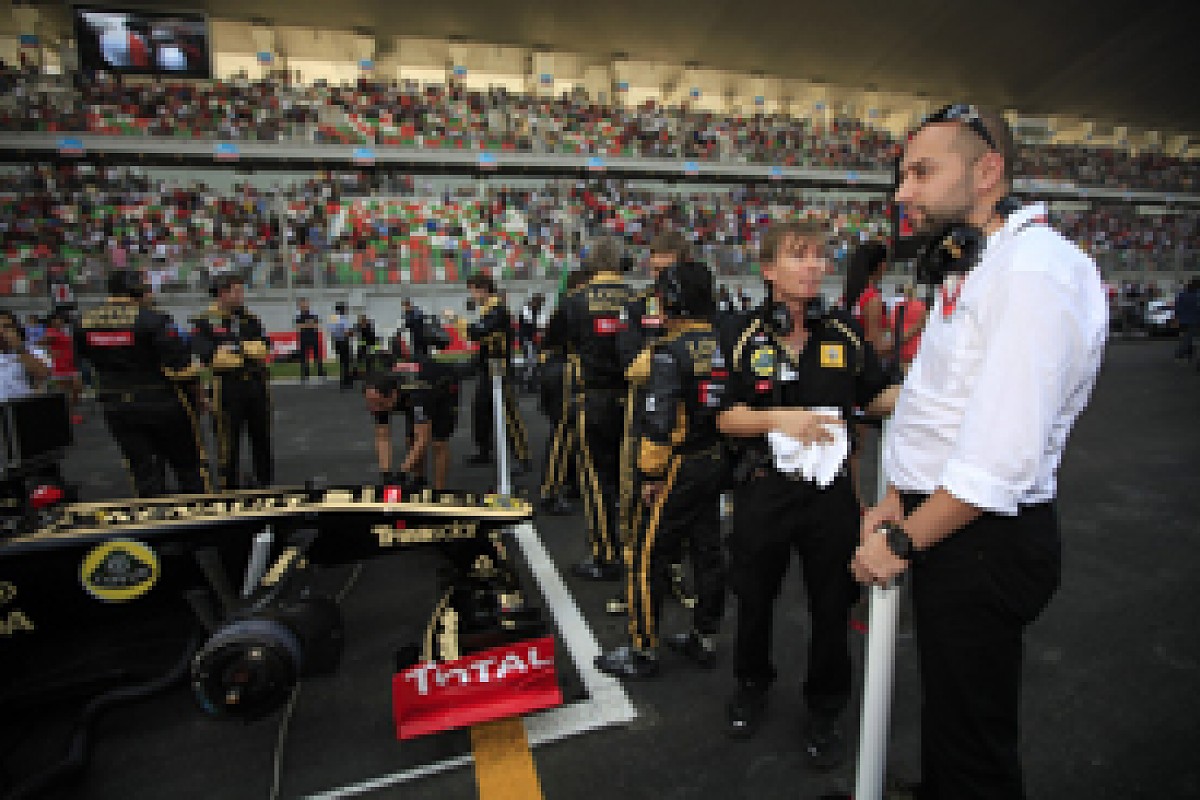 Gerard Lopez is the man behind the team's new era © LAT
"I think the issue was a different management style, and definitely Genii is not Renault. They want to use their car and pay their cash like a normal company. F1 tended to be comfortable in recent years, with manufacturers giving a blank cheque and allowing you to do what you want. This idea of paying up front is something that only happens in F1 - in any other business in the world you are paying with a payment schedule. So some of the rules have changed in F1, and this is why to make a normal payment schedule has seemed a bit strange.
"I think also people were scared by the fact Renault were leaving. It looked like we lost the financial back-up of a car manufacturer and became a private team with no money. Genii was completely new for the public, and actually for most of the paddock as well, but you know that this paddock is a fan of creating rumours and stories, and it created some jealously.
"People now understand that we are credible because we had 490 people, and now we have 515. And the company is still here after two years. The strategy is now starting to be in place so people understand we are credible and we are here for the long term. Then, obviously, the rumours will stop by themselves."
Boullier also says that it has been a deliberate policy not to big up the staff that his team has attracted - while that may silence the sceptics in the media, it also makes public which individuals rival squads should target to poach.
"We attracted key people from Mercedes, from Red Bull and from Ferrari," he says. There are very valuable people in the Red Bull Racing organisation today who have worked with Adrian Newey, and who are very valuable for us because they are eager to do their own thing - and get promoted. We have to get those people. We are building a team to win in the next two-three years and be a long-term top team.
"Sometimes it's good to get a big name, but if you want medium-long term, you need to have youngsters who have enough experience, have been working with the best and know what they are talking about. And these people will develop very well in their new environment, especially in the new environment we have."
Perhaps nothing signifies a good future for the team more than the fact that James Allison and Alan Permane - two men who could easily find good jobs with leading squads elsewhere - have remained faithful to the cause.
"I guess sometimes their phone was ringing a lot, but James and Alan are people with great experience, they understand who we are and where we are going, and they trust us," explains Boullier.
"Clearly the revolution we have had - and it is a revolution coming from a car manufacturer with a very different style of management under [Flavio] Briatore to a completely new one - is a big shock.
"But now we are proving our credibility more and more, even if this year was difficult. We are clearly building something. James and Alan understood this and trust us, and we also give them a lot of trust to do their work."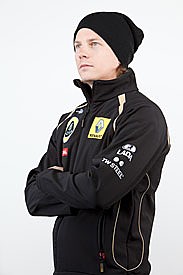 Getting Kimi Raikkonen back into F1 is a huge coup for the team
As Renault heads for a winter full of excitement about the capture of Kimi Raikkonen, who will race alongside Romain Grosjean in 2012, there is one truth about Kubica's absence that is not lost on Boullier.
Even if the Pole had raced this season, and even if the season had developed in the same way as it did - even if it had gone better - Kubica would almost certainly have left to join Ferrari in 2012 as replacement for Felipe Massa.
So as Renault heads into the winter now, it is effectively in exactly the same situation it would have been whether Kubica had been injured or not.
You could even argue that it's in a better place, because its troubles this year have highlighted where infrastructure changes were needed, and what problems had to be addressed for the future.
Asked about the theory that Kubica would be gone now anyway, Boullier smiles: "Maybe! Maybe!
"This year has been very tough for our people, for me and for everybody in the company because it was very frustrating. But maybe we will go deeper into understanding how we can be better.
"If the car had developed very well with Robert, then maybe we could have been chasing for the top three in the championship and we'd think, 'Wow, we are in good shape.' But, in fact, we would have missed a lot of things. For me with this experience, it maybe looks like a disaster but it was great to be learning."
Now, with Raikkonen on board, it's time for Renault to prove that its nightmare of 2011 was merely a blip. When it returns to the grid as Lotus, it must be as a force on the way back up, not a team in decline.