Sebastian Vettel likening his Brazilian GP gearbox handicap to that suffered by Ayrton Senna in 1991 gave us another opportunity to witness that slightly surreal bit of footage as Ayrton finally achieved his ambition of winning a grand prix in front of his adoring home faithful.
Almost as spooky as it being 20 years ago, was Ayrton's banshee-type wailing as he crossed the line, afflicted by cramp and muscle-spasming.

Ayrton Senna en route to his famous 1991 Brazilian Grand Prix win © LAT
He was, of course, driving a McLaren-Honda, a partnership that ensured Senna was revered in Japan almost as much as Hirohito himself, who had passed away but two years before.
In light of speculation linking McLaren to a potential F1 return by Honda as engine suppliers in time for the new turbocharged regulations in 2014, team principal Martin Whitmarsh did not deny in Brazil that a partnership with a manufacturer makes sense.
He added, however, that he is in no hurry to change the team's current arrangement with Mercedes Benz.
In the recent past, the Stuttgart company owned a 40 per cent stake in McLaren, before deciding to go its own route on F1 team ownership with the purchase of Brawn GP two years ago. It has since sold back equity to the McLaren Group.
Renault, meanwhile, adopted a strategy of selling its team ownership to Genii Capital to pursue a return to simpler engine-supply arrangements. It already supplies Red Bull, Lotus Renault GP and Team Lotus and, next year, will rekindle a previously successful association with Williams.
McLaren building its own engine for road-car activities that only last week inspired the UK prime minister David Cameron, has prompted more speculation about its racing plans and the possibility of a link-up with an automotive manufacturer.
Honda is the obvious choice given the four drivers' and four constructors' titles the two companies enjoyed during their highly successful partnership in the late eighties/early nineties. Not to mention the Japanese company's departure at the end of 2008, which appeared to be against its will but a political necessity given the prevailing economic climate.
McLaren team chief Martin Whitmarsh © LAT
As Whitmarsh explained at Interlagos: "If you look at the cost of competing at the highest level of F1 and at branding, we create for our big partners probably $100m worth of brand exposure. McLaren's plans, even in the longer term, are to produce no more than 4500 units a year. To amortise $100m worth of exposure over just 4500 cars just doesn't make sense.
"So, it's a great opportunity for an automotive brand to be on our car and that's the business model that we are going to pursue, I think, for a long time to come. There's a lot of speculation and, frankly, there's a number of automotive companies having a look around that are thankfully interested in being involved in F1.
"But, we have 17-year relationship with Mercedes Benz. It's still a very special relationship to me and, I think, to the team. Mercedes produces a very competitive engine, a very competitive KERS, we've got a great technical relationship with them and so, given that we're here to win, to me there doesn't seem to be an immediate incentive to do anything different."
Inevitably, however, there is a feeling that both McLaren and Mercedes Benz GP would be better suited to bespoke 'works' engine arrangements further down the road.
"I think Mercedes GP would like that because they're our competitor," Whitmarsh admitted, "but again, Mercedes High Performance Engines, which I know well as a business, and Daimler, would like to see a three-pointed star at the top and would probably like to see the first four positions in each race filled with a three-pointed star.
"We represent great value. We've won 25 per cent of our races since 1966 and while we're not a sure bet, we are a good bet. Also, I've known [Mercedes GP team principal] Ross [Brawn] for over 20 years and it has always been an honest, open and good relationship."
It is a tricky one for McLaren. It's not so long ago that you thought of McLaren and Williams almost as one - the cream, the top of Britain's motor sport industry. Inevitably, you tend to plot the recent Williams decline against the graph of significant manufacturer investment, which ended with the BMW partnership in 2005.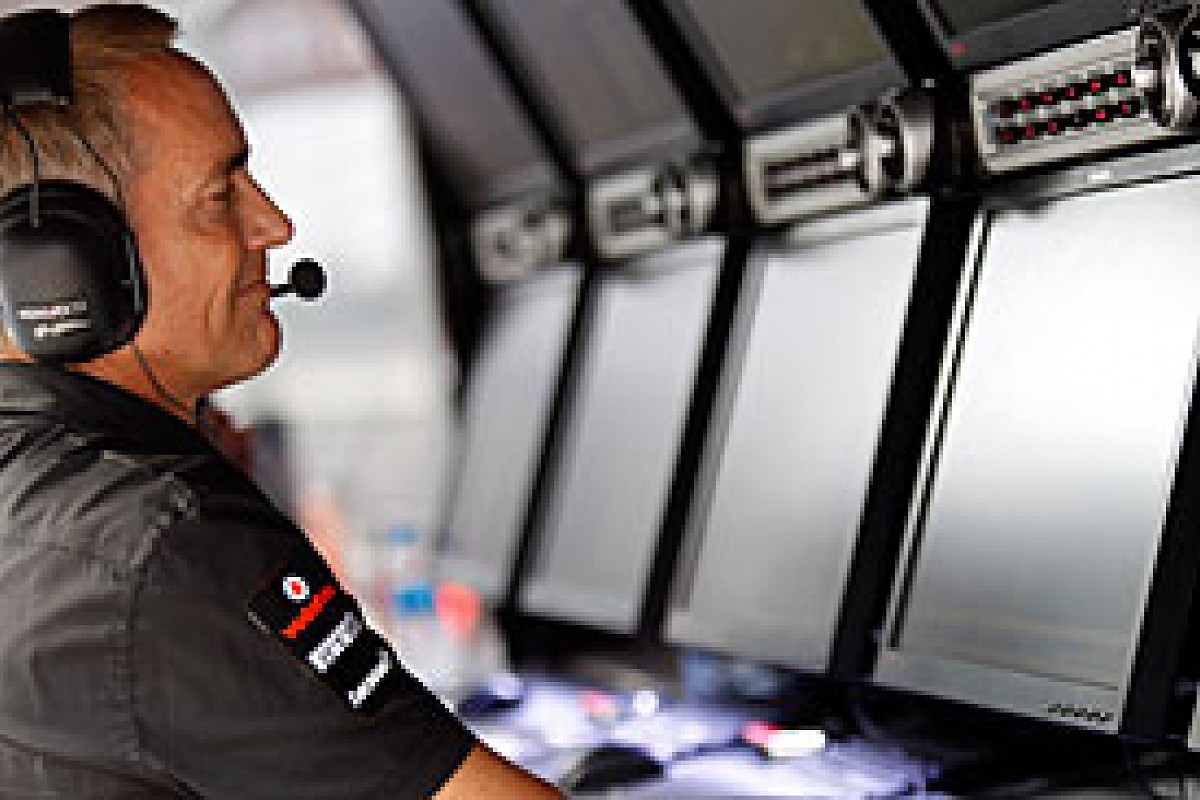 McLaren's road-going sportscar is powered by the company's own engine © LAT
Many predict that the F1 landscape will change dramatically in 2014. The current closeness of competition has, in many ways, been artificially achieved via highly prescriptive engine regulations and the engine-development freeze.
With a new set of parameters and challenges upon the change to small-capacity, fuel-efficient turbos, it is highly unlikely that, initially at least, all of F1's engine manufacturers will immediately deliver engines that are potential race winners.
A technology-driven partner such as Honda would seem to be a good fit for McLaren at a time when the scope of the 2014 engine-regulation changes are really quite vast, with marketing relevance much more in tune with a volume road car producer than is currently the case.
One leading engine designer recently admitted that just measuring fuel flow, for example, is not a simple matter.
"It's quite hard to do with sufficient accuracy to satisfy the competitive instincts of everyone involved because half a per cent error on the fuel-flow control is 5bhp at the back wheels," he said.
"And when you see what we have in the factory to measure the same thing on the dyno... we have a wardrobe-sized bit of kit that costs several hundred thousand euros.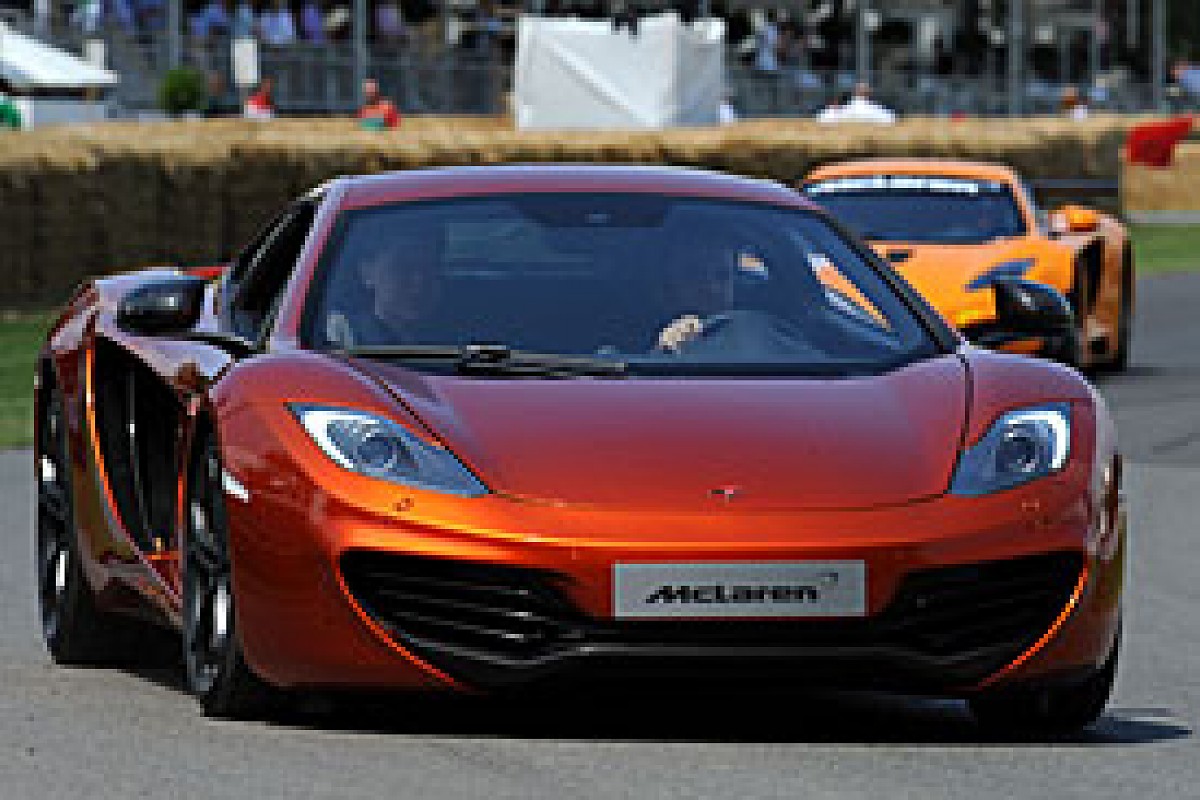 Mclaren and Mercedes have enjoyed a relationship for 17 years © LAT
"It does a job slightly less useful than the thing we need on the car in order to make these new rules work! But we'll get there. It's a necessary development task but it's something that the governing body needs to take very seriously, and is doing so."
Just one of a plethora of new technical challenges, Kinetic Energy Recovery Systems (KERS) will also be a much bigger part of the equation in 2014. The influence will be more than tenfold what it is now and, as Whitmarsh points out, Mercedes has always produced a very good KERS.
McLaren's current agreement with Mercedes is believed to run to the end of 2015. While it was Whitmarsh himself who did much to avail Brawn GP of an engine at a time of need just over two years ago, and might reasonably assume that the favour should be repaid in the form of a decent contract extension well into the period of the brave new world, you can't help feel that a separate manufacturer partnership is probably the best way forward for both Mercedes and McLaren.
Much will depend upon the level of investment and commitment that a potential partner is prepared to put in. It will not have escaped the attentions of various marketing departments that McLaren recently won an award that recognised it as Britain's best luxury brand.
Many poo-pooed Ron Dennis's desire to become the British Ferrari, but he seems well on the way. The company is a gilt-edged opportunity for someone.