Giorgio Pantano's entire career has been a sequence of long, strange trips. So it was only fitting that his IndyCar return at Sears Point last weekend was a tale of brilliance and niggling frustrations in equal measure.
It's the 'brilliant' bit that is important as far as Pantano is concerned. There is a lot riding on what opportunities come out of last weekend's showing in California, and this weekend's race in Baltimore. If things go well, he has put himself in the shop window for a full-time seat next year. If not, he's going to quit racing. No pressure, right?
"To be honest, I'm quite relaxed," says the Italian in the Dreyer & Reinbold team trailer. "I know what I can do. If there's a chance to do the job, I can do it."
Pantano is unusual in that he's essentially climbed the motorsport ladder twice. An extraordinary talent in karts, he worked through the junior formulas and tested F1 cars for Benetton, McLaren, Williams and Minardi. But finding the door to a race seat closed, he attempted to switch to Champ Car in 2003 instead.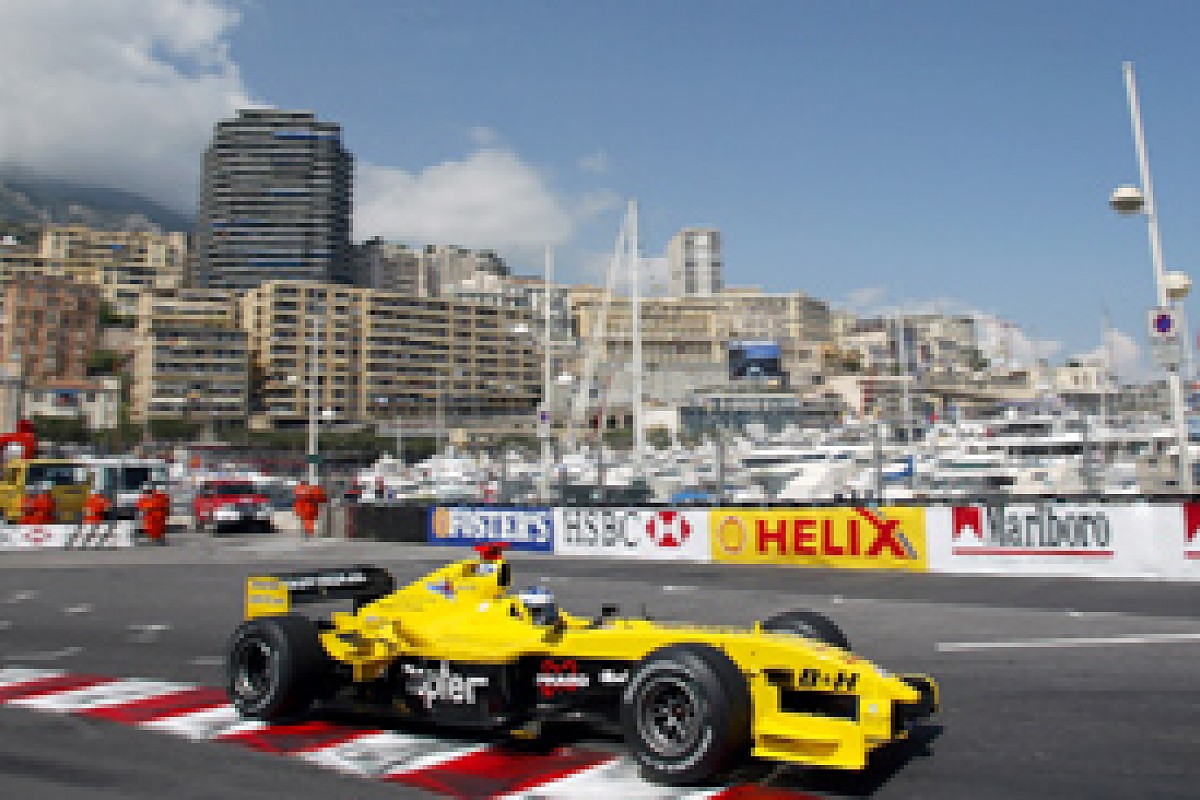 Jordan was not the happiest time for Pantano © LAT
When that fell through, he found himself being out-spent for an F1 drive with Jaguar in 2004 by Christian Klien, and instead managed to secure himself a spot with Jordan. That too proved ill-fated and he was replaced by Timo Glock before the end of the season. Pantano joined the inaugural GP2 Series line-up for 2005, and remained there until he won the title in 2008. Up to that point, all three previous GP2 champions had landed F1 race seats the following year. But for Pantano, the trail went cold.
Instead, he found himself racing everything from Renault Meganes, to Superleague Formula with AC Milan, to AutoGP. No more, according to the Italian.
"I am focussing on IndyCar," he tells AUTOSPORT. "My mind is focussed on this series. I didn't want to do anything else. After doing Superleague, AutoGP, all this bullshit, I said 'no more'. If I have the chance in IndyCar, fine. Otherwise, I'll stop driving."
It should come as little surprise that Pantano's tour of the world's race paddocks has brought him into contact with IndyCar before. He contested the Sears Point and Watkins Glen races with Ganassi in 2005. Those outings went well - he finished fourth at the Glen - so it was natural that he began to think about the States again once he'd wrapped up GP2. Although he didn't count on it taking so long to get himself back across the Atlantic.
"I was focussed already on IndyCar after 2008," he says. "I was trying to get some sort of opportunity over here in the States, but still people in Europe were calling me, asking me to race here, do that ... I did some Meganes. I did many shit things.
"And at the end of last year I just thought, stop. I came here [to the US] at the end of last year, in November and the first few days of December, went around, talked with people from the teams. Then I was just keeping in touch, and this opportunity came."
His chance came at the expense of Justin Wilson, who left the team scrambling for someone to put into the car after he injured his back at Mid-Ohio in early August. Pantano immediately recognised that he had to seize the moment.
"I was pushing very hard to have these races," he says. "If I hadn't had these two races this year, I'd have lost another year. I have to come in and show what I can do to have a chance for 2012."
It's fair to assume that Pantano feels he has something to prove. Mention the lack of Formula 1 opportunities for 2009, and you're rewarded with a slightly forced grin.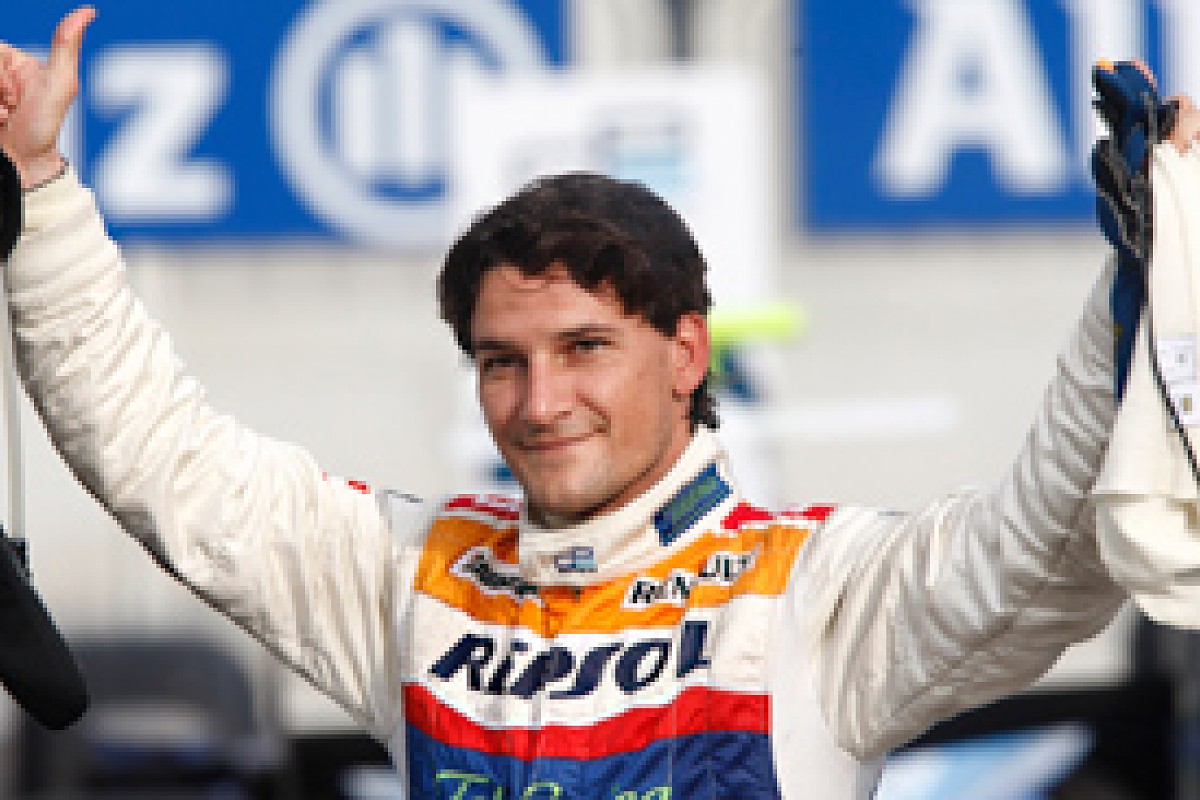 Pantano celebrated winning the GP2 title in 2008 © LAT
"They said I was too old," he says. (He was 29 at the time). "I'm so angry with Formula 1. I just want to hide from Formula 1. I hate [racing in] Europe, I don't like anyone [there]. They make me so nervous, so angry, and I just want to stop with it all. I don't even see the races now. Because it's not a sport anymore. It's not real F1, like it was between 1950 and about 1990. After Ayrton Senna died, it was a business. It was like that in 2004. That was the worst year of my life. I don't want to even think about Formula 1 now. I just want to work here now and try to get a good seat for next year."
The challenge of his return was eased a little by the fact that he had the opportunity to spend a day testing at the track a week before the race, although Pantano claims that it didn't take long to feel comfortable in an Indycar again.
"I hadn't been in an IndyCar since 2005," he says. "It didn't take long to get used to the car because I knew the circuit. It took a bit of time to get comfortable with the Dallara, because last time I was in the Panoz. The Dallara is just a little bit different compared to the Panoz. But the first time we put on the new tyres, we did a time.
"Then for some reason we struggled with the two other new sets - we don't know what happened there. It took probably 20 laps to get used to everything."
Nevertheless, it gave him a good head-start going into last weekend's race, and he carried that momentum right through to Sunday. Starting from 11th on the grid, Pantano gambled on running the harder black tyres during his first stint rather than the quicker reds, reasoning that overtaking is so difficult around Sears Point that the option tyres would be wasted anyway.
It paid off. When the time came for him to put the reds on he had more space to exploit them. That, combined with a couple of nice passing moves, got him up to sixth on the final lap - first of the non-Penske/Ganassi cars.
Not until the final lap did fate turn against him when he was penalised for blocking Sebastien Bourdais, dropping him to 17th in the final results. It rankled, but Pantano felt that he'd still made a statement.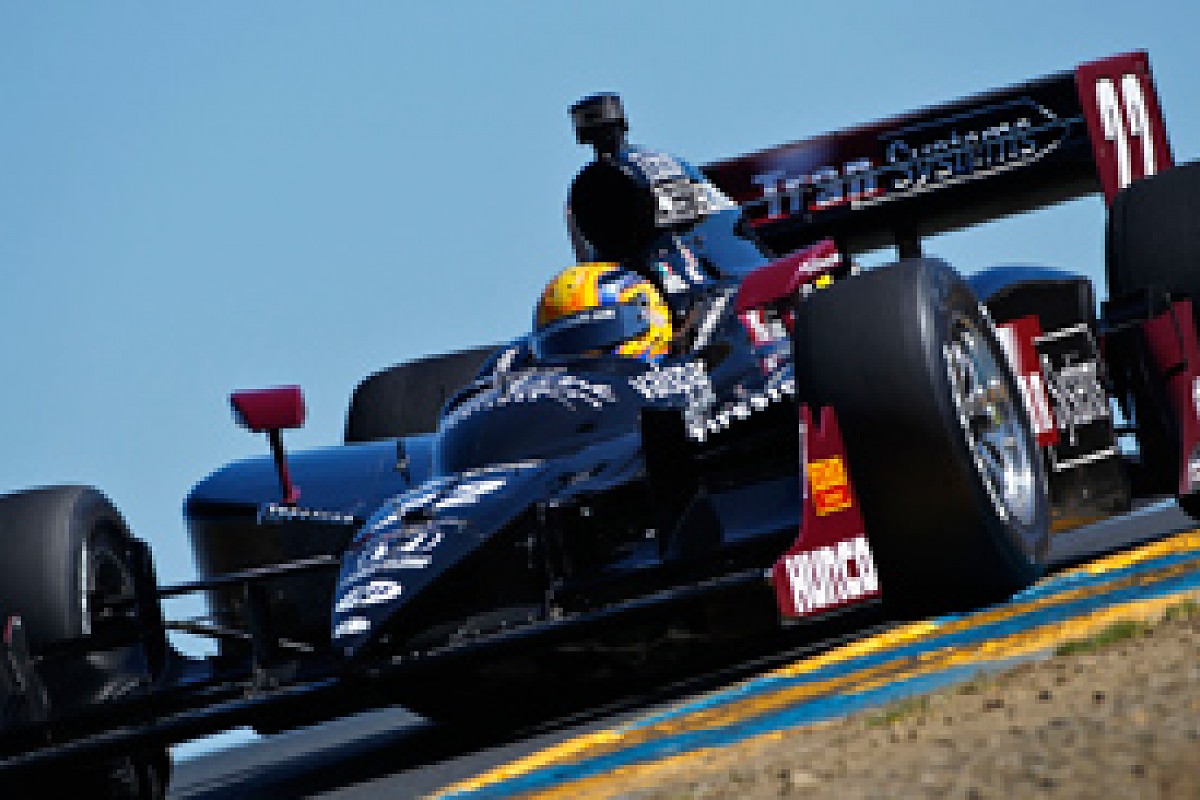 Pantano will have two races filling in for Wilson at Dreyer & Reinbold © LAT
"We're a bit upset about the penalty," he said. "I just took that line to be able to stop the car better, because I was starting to feel the rears locking over the last few laps. I wanted to have clear air to keep the downforce on the car and help it to stop better. And they said I did it because I wanted to block Bourdais.
"We did a good job. We found a good set-up, had a good strategy, the team did a great job and I think I did the same."
Penalty or not, the first part of his mission to put himself in the shop window was successful. Now, he just needs to do the same thing again this weekend, and hope that it leads to an opportunity for next season. But as much as he wants to race, he'll only do it on his own terms.
"If some sponsor comes up, fine," he says. "But I don't want to pay for this. There would be no point continuing racing like that, as a pay driver. I'd stop."
And it doesn't get much clearer than that.