In Monaco I was having a cup of tea at one of the team motorhomes when one of Formula 1's elder statesmen wandered over. I brought up the subject of 2013 engines and he smiled.
"I know you're not naive about these things, Tony," he said, "but don't think that anyone really cares what the engine actually is. Things are said and done for a reason. It's about the bigger picture. Follow the money..."
In matters F1 that's always pretty sound advice. Was I surprised to see Bahrain reinstated? Of course not.
Predictably perhaps, there's been a deafening silence from the teams since the decision was made public last Friday. It's difficult, you see. McLaren is part-owned by Mumtalakat, an investment vehicle for Bahrain, and Ferrari, too, generates significant income from the region - principally the neighbouring Abu Dhabi in its case.
Before the World Motor Sport Council [WMSC] vote people were being very cagey about what they said on the record but it was clear there was no real stomach among the teams for messing around with the calendar, postponing India, going to Bahrain and racing into the middle of December.
One man prepared to speak out in Monaco though, was Ross Brawn, who said: "It's getting too much. Our guys have been working since the beginning of January and we're asking them to work into the middle of December and then start again next January. Personally, I think it's unacceptable and I've told Bernie that. If we continue doing that we'll run into problems."
It was nice to see someone thinking of his staff but how often do those running the circus worry about the clowns?
You can rely on common sense from Mark Webber too, and unsurprisingly he seems to be the only driver sticking his head above the parapet with a mature view.
"It's obvious that the parties involved have struggled to reach a decision but I feel that they still haven't made the right one," he said. "Like it or not, F1, and sport in general, isn't above having a social responsibility and conscience. I hope F1 is able to return to Bahrain eventually but now isn't the right time. As a competitor, I do not feel at all comfortable going there to compete in an event when, despite reassurances to the contrary, it seems inevitable that it will cause more tension for the people of that country."
On announcing its decision, the FIA said: "Following a fact-finding mission undertaken at the request of FIA President Jean Todt, FIA vice president Carlos Gracia visited Bahrain on 31 May 2011 to assess the situation in the country.
"Meetings were conducted with the Ministry of Interior, the Ministry of Culture and Tourism, the Bahrain Motor Federation and Bahrain International Circuit, as well as other national and international organisations including Mr. Tariq Al Saffar at the National Institute of Human Rights. It should be noted that the recent announcement by the King of Bahrain has established a political dialogue and reconciliation process."
Well that's okay then. After meeting a few people, principally those with a vested interest in the race happening, everything's fine. If Mr Gracia has sussed out what's really going on over there in 24 hours, he's pretty impressive. Many who study these things long and hard, with experience on the ground, still can't tell you. Is it, as portrayed, a democracy issue with the oppressed Shia majority fed up with being marginalised by Sunni rulers, or is there more to it? Is there Iranian involvement with the bigger picture being a regional stand-off with Saudi Arabia? Who really knows?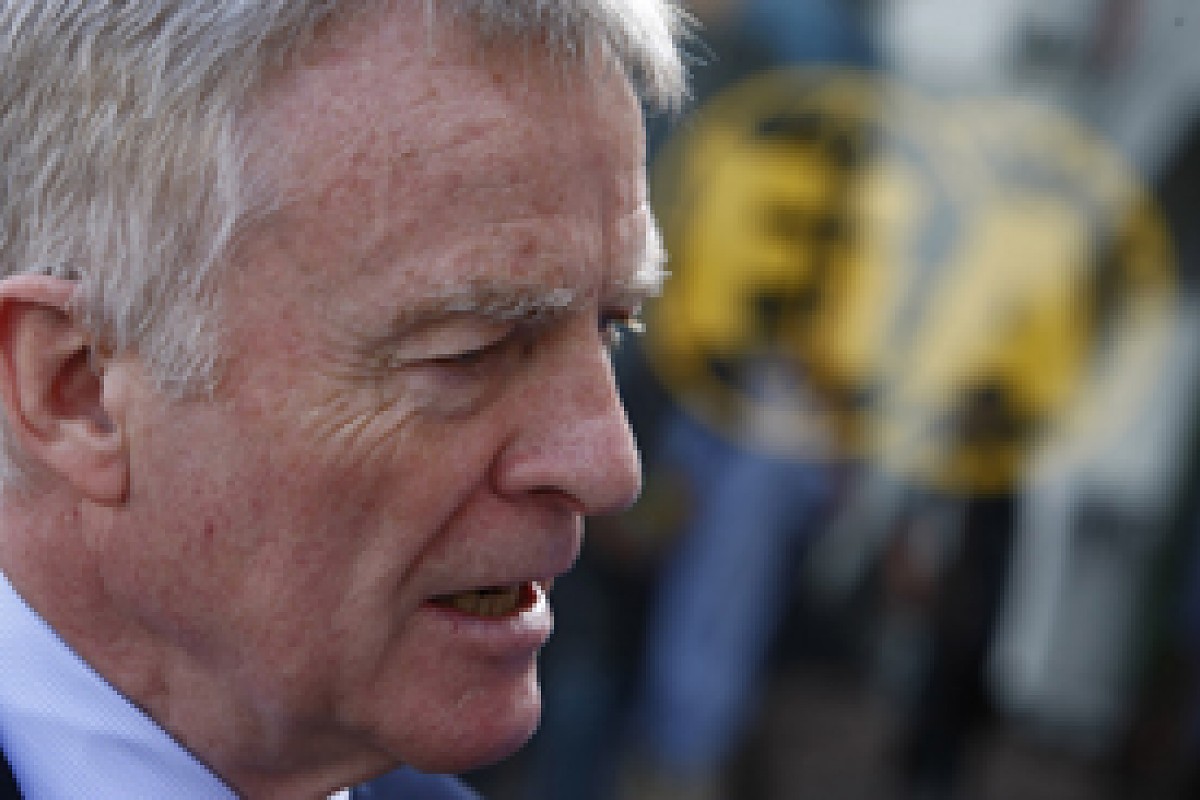 Max Mosley © LAT
Max Mosley gave his two penn'orth on Sunday. In a column in the Daily Telegraph, he said: "Surely the line has to be drawn when a sporting event is not mere entertainment in a less-than-perfect country, but is being used by an oppressive regime to camouflage its actions."
Mosley added: "If a sport accepts this role, it becomes a tool of government. If Formula 1 allows itself to be used in this way in Bahrain, it will share the regime's guilt as surely as if it went out and helped brutalise unarmed protesters.
"By agreeing to race there, Formula 1 becomes complicit in what has happened. It becomes one of the Bahrain government's instruments of repression. The decision to hold the race is a mistake which will not be forgotten and, if not reversed, will eventually cost Formula 1 dear."
Sports minister Hugh Robertson has added his voice: "You cannot have a situation where politics overtakes sport. If that happens, you have a disaster on your hands," he said. "You can understand why opposition groups might want the race to go ahead if they are planning protests around it and this is a danger."
I hope we don't end up looking back on those words and wishing we'd taken heed. Sometimes politics actually does overtake sport.
As a sports mad 11-year-old, I'd watched pretty much every minute of the '72 Munich Olympics. I'd fallen in love with a 15-year-old Australian swimmer, Shane Gould, marveled at Mark Spitz and Olga Korbut, Lasse Viren and Valeri Borzov. Then I turned on the TV on the morning of September 5 and saw what would become an iconic image of the Black September terrorist on the balcony of the Israeli athletes HQ.
Much, much later, I read deeply about what had gone on there; the fears the Israelis had about the security of their accommodation, the unheeded requests to move it, the ease with which Black September had infiltrated the Olympic Village before the event, the totally inadequate security preparations, the bungled rescue operation at the airport which resulted in the Israelis being machine-gunned at point-blank range while tied up in helicopters.
There were even allegations, in Kevin Macdonald's Academy Award-winning documentary One Day in September, that a hijacking of a Lufthansa plane later that year, which secured the release of the three surviving Black September terrorists, was a sham organised by the Germans to rid themselves of the perpetrators before the full ineptitude of the entire episode was revealed by a trial.
What's my point? Simply that Munich '72, which reverberated around the world, was the perfect example of Palestinian terrorists using the world sporting stage for their own political agenda. And, to an extent, the fact that ignorance, alleged arrogance and poor preparation facilitated the tragedy.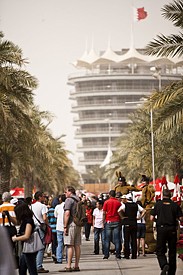 © LAT
Last week, a human rights group said that F1's Bahrain decision was "a kick in the teeth for the Bahraini people." I'm not qualified to comment on what we're truly dealing with but can we rely on Mr Gracia? Quite apart from the moral issues, you don't need to be Einstein to work out why the race would make such an attractive target.
The facts are that around 30 people have lost their lives since the protests began in a volatile region with a diverse and often impassioned population. And, apparently, of those arrested, more than 100 were members of Bahrain International Circuit's permanent staff, some of whom, allegedly, have been detained and mistreated.
So, just for practicality purposes, you have people with a grievance already on the inside. If you were intent on launching mischief, how difficult would it be?
Back in 2004, the date of the first Bahrain race, I was told by someone who knew, that e-mail traffic concerning a threat to 'global event 04.04.04' has been intercepted.
I therefore went to Manama a bit twitchy. Police were doing mirror and boot checks but the organisation did seem a bit hit-and-miss. Trying to find the media car park, we were wrongly directed through a tunnel and ended up in the middle of the paddock, so penetrating the steel cordon hadn't been that difficult...
This, remember, was only two and a half years post 9/11. Just before the race, the press room TV monitors picked up a Gulf Air Airbus flying unfeasibly low and approaching the circuit. It was all part of the race sponsor's pre-race publicity, but French radio didn't grasp that. They legged it out of the media centre quicker than the aforementioned Valeri Borzov. They returned a few minutes later, tails between legs, to a round of applause...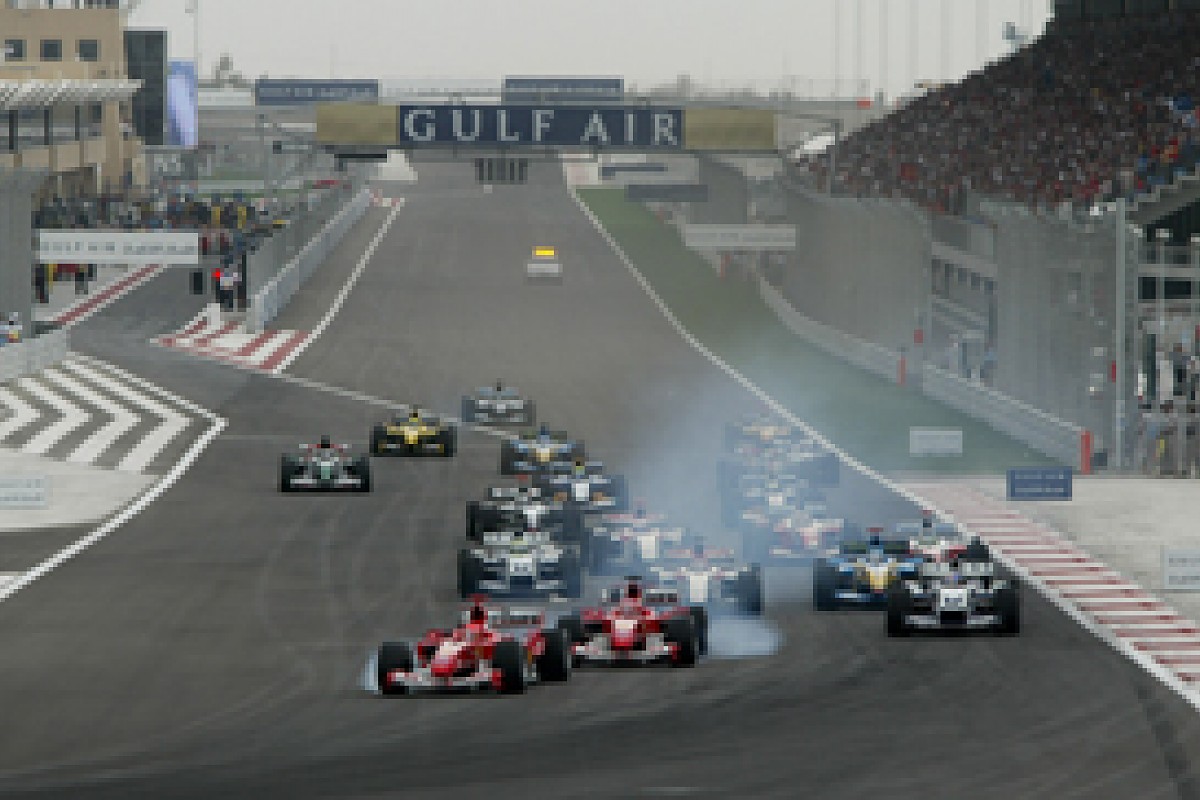 The start of Bahrain's inaugural grand prix in 2004 © LAT
Joking apart, the security operation would need to be taken seriously this time around. And is Bahrain properly equipped to do it?
"We're waiting to see what the world council's decision is first," one of the team principals said to me quietly in Monaco, "and then, if need be, we could play the insurance card."
What he meant was - sorry, we can't go because we can't insure our equipment and our people.
Remember where we came in: follow the money. If you were very cynical, you might conclude that the delays and procrastination over Bahrain had a motive. As long as a state of emergency existed in Bahrain, there was no way. Conveniently though, the governing body's decision to reinstate the race came after it was lifted.
If the teams now refuse to go, presumably they could be held to be in breach of contract. Ditto the broadcasting companies. And so, if there is any loss of revenue from the race not happening, there could be a means of recourse for the commercial rights holders.
Maybe that is too cynical. But, in any event, there will be people who have planned a holiday in India around a grand prix on October 30, and mechanics who have planned family time around the one relatively free month they thought they were going to have.
Playing with the calendar at this stage undermines the professionalism and standing of the sport - for me, one of Bernie Ecclestone's great achievements. How badly does F1 need $40m? It's a decision that's hard to fathom.