What a fabulous grand prix! Easy to get carried away in the euphoria of it all, I know, but credit where credit's due - Pirelli deserves a pat on the back.
The big debate raging since the start of a season with high degradation tyres, KERS and DRS rear wings, is whether of not Formula 1 has become too artificial.
Webber and Hamilton raced hard in China © LAT
It's easy to understand the scepticism of someone like Mark Webber. If I'd spent the majority of my F1 career driving sheds and the moment I got my bum into an Adrian Newey car some bright spark decided to introduce rules neutralising performance, I'd not be happy either. Webber is not renowned for the best of fortune, picking up the baton from fellow Antipodean Chris Amon, who Mario Andretti famously tried to urge into the undertaking business on retirement - to guarantee everyone eternal life!
You'd have thought that after flying through from 18th to the podium in Shanghai even Mark might be more convinced but he still had his enthusiasm in check. "I'm still not a huge fan of how it is," he said. "Sometimes the overtakes are not all that genuine because the guys don't have anything to fight back with."
There's truth in that, but how big an issue is it? If someone with similar pace to the car behind gets nailed through the use of the DRS wing, it's not as if the guy is going to fly away from him. So long as he stays within a second he will be able to have a go back. But a big benefit, as we saw in China, is that the ability to pass opens up the viability of different strategies. In the past, people were loathe to try anything too outlandish because they knew that track position was king. Even with a 2-3s per lap advantage, you were unlikely to go by anyone uncooperative without losing your front wing.
Despite the fabulous race we saw in Shanghai, those who do believe it is artificial will probably add China to their ammunition. They will point to Vettel and say, look, three quarters of a second up in qualifying and he still couldn't win the race.
That, though, was down to his poor start and not the structure of the regulations. He would have been just as unlikely to win it in an old-style single-stop Bridgestone race having fallen behind both McLarens into Turn 1. As Christian Horner said, they went the two-stop route because at the time they made the decision he was only P3, and they still only came up four laps shy of making it work.
The purists believe that if a team has done the best job they should be able to drive off into the distance race after race and there was a time when I'd have gone with that. When you think about it though, that's even more artificial. Not in terms of a team contest, I grant you, but certainly in terms of a driver competition.
For five years beginning in 2000, we jumped onto long haul flights in the certain knowledge that all things being unequal, as they were, we would witness a Maranello demonstration run at the other end, with Michael Schumacher adding another notch on the way to those 91 wins.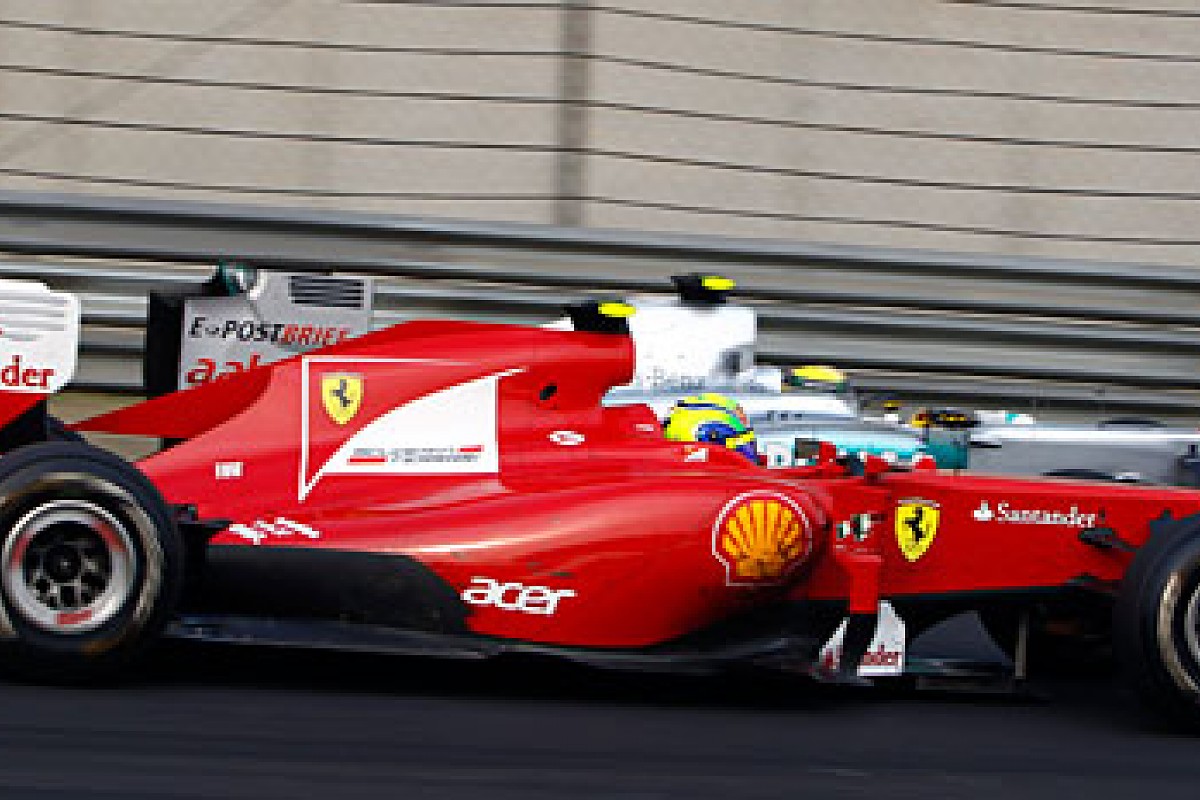 Not wishing to take anything away from Michael, who is exceptional and was in the red car because he was just that, but what did we really know? All we knew for certain was that he was quicker than Rubens Barrichello.
Now, imagine you were a young ace driver at that time. You'd fought tooth and nail to stand out against strong opposition in equal cars amid the cut and thrust of the junior formulae and you'd made it to F1. The Holy Grail. But that's it folks. That's the end of racing as you know it. Your performance is now dictated by machinery alone. So forget about racing, buy a pad somewhere you don't pay much tax and bank all that you can. It was like Rafa Nadal, desperate to win on grass at Wimbledon, battling his way through to play Roger Federer in the final and being handed a wooden racket.
I don't think that what we've got in 2011 is artificial at all. Red Bull, for sure, has the quickest car, and Sebastian Vettel has finished first, first and second. And when things don't go quite right, as at the start in Shanghai, a superb performance from a talent like Lewis Hamilton can overcome him, which is as it should be.
What we shouldn't lose sight of is that there was nothing artificial at all in Hamilton's China performance. Lewis's key overtaking moves (Button, Rosberg) that set up his superb win, were pulled off against cars on similar three-stop strategies. He learned from Malaysia, where he'd run out of tyres, did one Q3 run only and had the tools available to him on Sunday. What's deeply ironic is that it was Lewis who, frustrated in winter testing as drivers were forced to learn the nuances of nursing tyres, said, "this isn't racing, it's just driving around." Well Lewis, all I can say is that if that was just driving round the rest of them might as well pack up and go home if you actually start racing...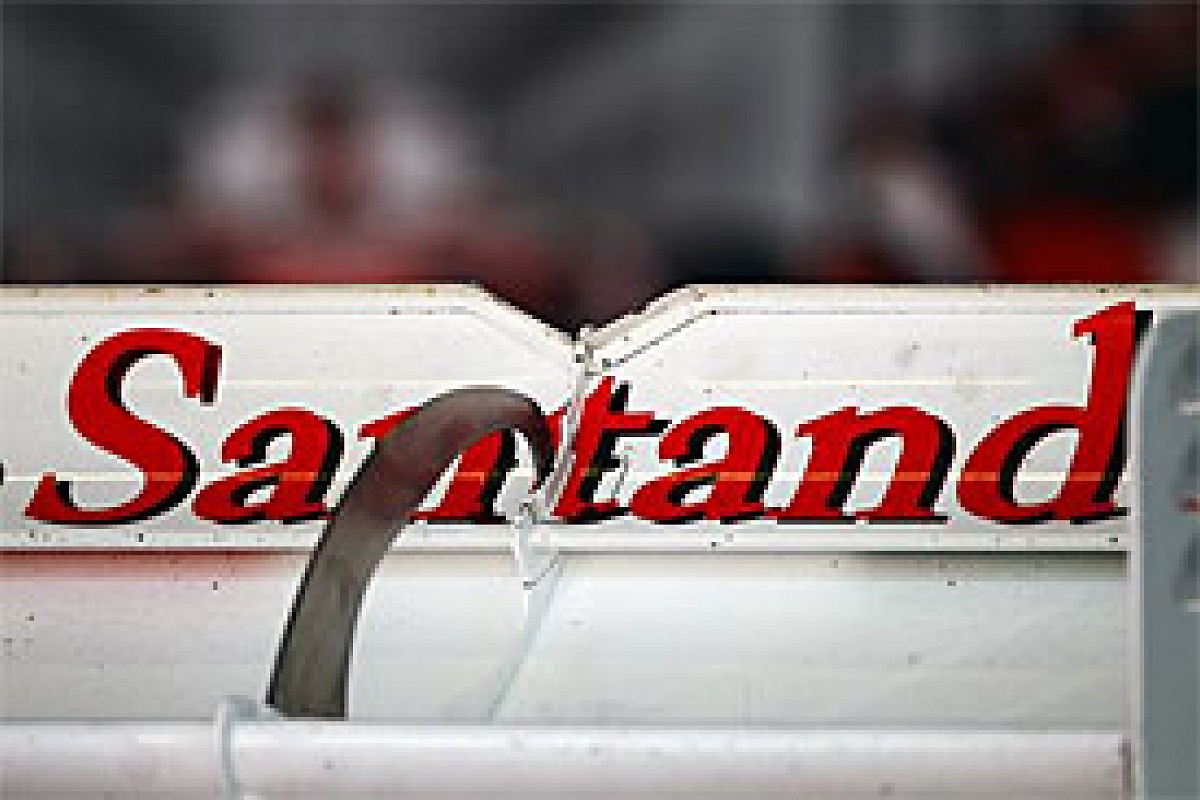 DRS is helping overtaking this year © sutton-images.com
What part of the new regulations that weren't there before, helped Lewis do what he did? His move on Button was on the main straight, which is not where the DRS wing was active. His Turn 6 pass of Rosberg was also unassisted. Okay, the pass of Vettel was KERS aided against an opponent having problems with his own system. But, as Lewis himself explained, he knew Sebastian was strong defensively and he went for it at a part of the track Vettel wasn't expecting it, even Sebastian conceding that it was "a good move."
Having said that, you could argue that Lewis's Button move was facilitated by the residual effects of DRS on the back straight, not to mention Jenson's cooperation in avoiding nuclear meltdown chez McLaren! Many times in the race we saw cars having to defend the inside deep into the T14 hairpin, to a much greater extent than necessary without DRS/KERS. The result was that exits were compromised, which in turn led to more defensive approaches to the final corner and slower exits there, which teed up more realistic overtaking possibilities into Turn 1.
The FIA, I think, should take some credit too. As Charlie Whiting took time out to explain in Australia, the idea is to make overtaking possible, not easy, the DRS activation zone can be tweaked - which it was on Saturday in Shanghai - and the intention is to be open-minded and study the data.
Initially I thought that the 20-second race time additions imposed on Hamilton and Alonso in Sepang were a bit of a nonsense. Artificial overtaking, fine, but if someone tries a real move - by God, penalise him! You wondered what sort of incentive that gave drivers to race.
As a young kid in the sixties I used to be intrigued by the weaving on the straights you saw during the old Monza slipstreamers (one of three races you got on the BBC in those days) as drivers worked to break the tow. It was far more extreme than anything Lewis Hamilton pulled against Vitaly Petrov in Shanghai last year never mind this time, and it was par for the course back then in cars that were basically fuel baths. I used to go out and mimic it in bike races with my friends, much to their annoyance...
But, six months ago, discussing 2011, Martin Brundle made the point that the poor visibility afforded by tiny, vibrating F1 wing mirrors, allied to the dramatically increased closing speeds from DRS wings/KERS could lead to hairy moments until drivers were fully au fait with the new situation.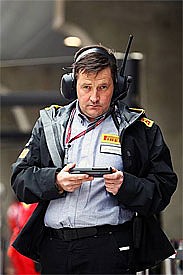 Pirelli's Paul Hembery © sutton-images.com
Wheel-over-wheel contact in F1 is relatively rare, thankfully, but when it happens you can have an aircraft accident of the type Mark Webber demonstrated in Valencia last year. Naturally enough, flying F1 cars anywhere near grandstands full of spectators scare the hell out of the governing body, who let it be known they would be tough on excessive weaving. Having said such, the onus was on the FIA to act upon it at an early stage, and in that context the Malaysian penalties are more rational.
Simply from the viewpoint of coping with F1's technicalities, DRS being a case in point, and policing the sport responsibly, I think the FIA technical department has good people doing a solid job in an environment of inclusion with the teams. Contrast that with football where, in the 21st century, they can't even sort out a goal line camera to thwart the Germans!
And Pirelli, for me, has thus far done a fine job. I must admit, if I'd been running the company I'd have been a bit concerned. I'd probably have called motorsport chief Paul Hembery into my office and said something like, "Okay son, off you go and play with F1 cars. It's a fantastic global show and all we need is have our rubber on the cars and everyone wearing Pirelli hats in front of the cameras. But remember: tyres are round, black and boring. We're not fighting anyone and the only time they're newsworthy is when they fail. I don't want the marketing chiefs of Michelin and Bridgestone sitting on their couches every two weeks wetting themselves with laughter as they watch our non-durable rubber fall apart and the drivers bitching like hell. Screw up and you'll be chasing a job as Director of Excitement with the newly-reopening Raymond Revue Bar. Got it?"
There is an undeniable downside for Pirelli if they get it wrong but it hasn't scared them off. They've done what they were asked and done it well. It would have been very easy to get it wrong. As Hembery said yesterday: "It's hard to imagine how we can top this at the next in Turkey, but we're certainly going to try to have something just as good." Hat's off to them - I'm liking what I'm seeing!