If you love Formula 1 - and I am pretty sure if you are reading this you do - then you should be walking around with a smile on your face today thanks to what has been going on at the Sundance Film Festival over the past few weeks.
The famous independent film festival may not have had much reason to cross paths with the F1 world in the past, but things have been very different this year thanks to the ongoing triumph surrounding the new film on the life of Ayrton Senna.
The success of the movie in cinemas in Japan and Brazil last year - and the positive reviews it has drawn from everyone inside F1 who has been lucky enough to see it - has been one thing.
But its biggest test was going to be when it was taken to a wider audience outside of F1's comfort zone - and a majority of whom had probably only ever heard of the sport in passing.
Vivianne Senna with Senna writer Manish Pandey, producer James Gay-Rees and director Asif Kapadia © Sutton
That the movie has come away from Sundance with a prestigious World Cinema Audience Award is a huge accolade - but more important than that has been the hugely positive movie reviews that have appeared in influential publications.
The American film media could so easily have ignored the movie - or worse slated it as nothing more than a film for racing geeks. But instead, they have embraced it.
What kick-started it was a uplifting review in the Los Angeles Times early on in the festival, which really set the ball rolling.
"Sometimes a documentary will unexpectedly reach out and grab you by the throat, not giving you a second to breathe," wrote Kenneth Turan in the LA Times. "That's that way it was with 'Senna.'"
The Hollywood Reporter heralded: "His dramatic life story merits the attention it receives in this unexpected and very good documentary."
This was exactly what those behind the Senna movie wanted. At a press screening of the film in Brazil last year, its producer James Gay-Rees admitted that its success would only ever come from word of mouth.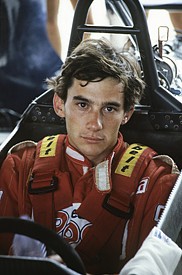 Few F1 figures have ever had Senna's impact © LAT
"The thing about a film like this is it is not a Hollywood blockbuster starring a big Hollywood movie star," he explained. "So although Senna was a big star in terms of sporting history, you really rely on critical response and word of mouth.
"Normally you start these projects really small - and it is called platform releasing. You rely on the word of mouth to build, and then you hope it starts to build to a wider and wider audience. So the first thing is the critical response from the main film press.
"I think he is a massive figure, and the reason why we wanted to make this film was we wanted to understand him. You can be pretty much having dinner with anybody in London on a Friday night and there will always be one person who has this thing about Senna. He did connect with people in a way above and beyond other sportsmen. He had this level of intensity to him - which people do hook into."
Part of the secret to the Senna movie's success is that it has been a huge labour of love for the three main men behind the project - Gay-Rees, writer Manish Pandey and director Asif Kapadia.
Each of them has poured thousands of hours into delivering an epic journey through the life of Senna - and the enthusiasm each of them had in producing a fitting tribute to the Brazilian really shines through.
It says much that the film received full co-operation from the Senna family and Bernie Ecclestone - despite one demand that F1's commercial boss placed on the crew who poured over hours of archive footage at Formula One Management's Biggin Hill facility.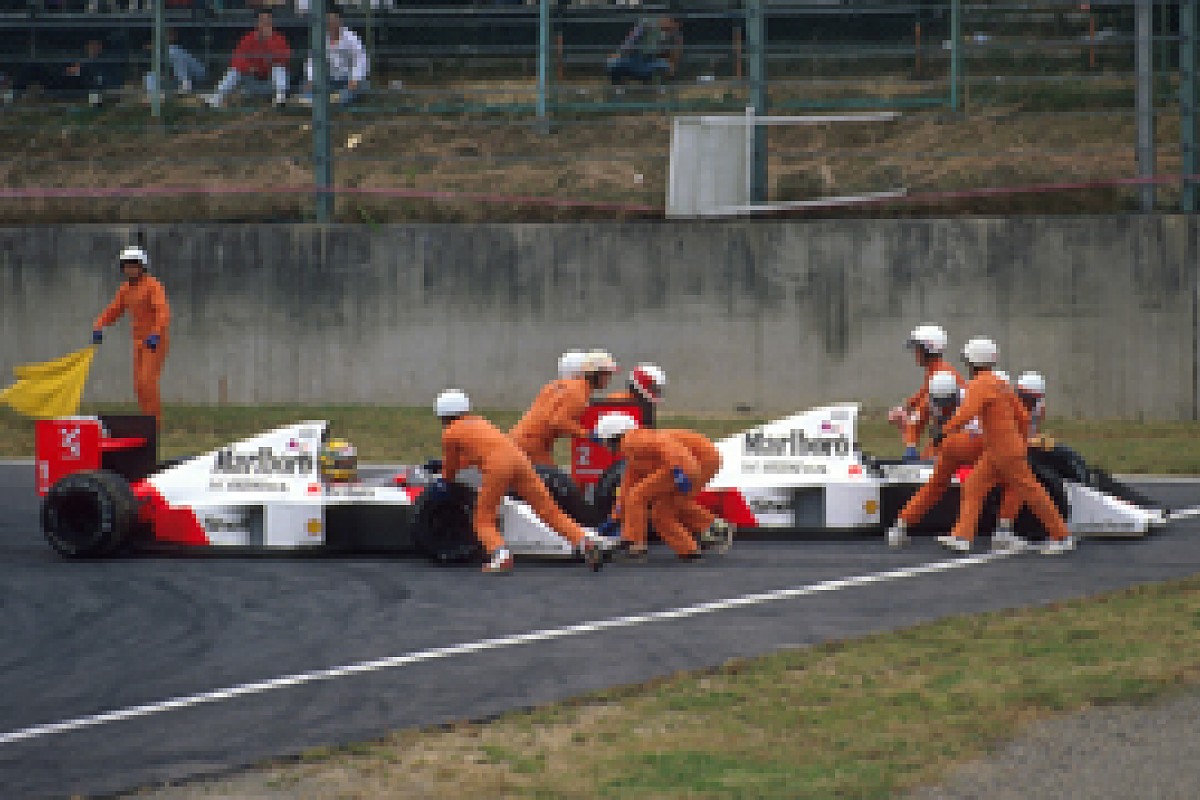 Senna's rivalry with Alain Prost is a major part of the movie © LAT
Pandish recalls: "The only thing he [Ecclestone] insisted on was that we pay for our own sandwiches when we were in FOM - it was £2 something per day each!"
So why is the Sundance Film success good news for F1? The reason is that it could well open new avenues and a boost of interest for the sport that we all love and follow.
With the positive news from Sundance in their back pockets, those promoting the film now have a great chance of pushing the film to a much bigger movie audience throughout the United States and the rest of the world.
And that means more people getting F1 thrust in front of them - with a chance that it will leave them wanting more.
How many times do F1 fans find themselves desperately trying to defend to friends and family, after controversies or processions, why the sport is great and why they really should get more involved and follow it?
Now, through the Senna movie, there is the chance that those who had never heard of F1 before will get intrigued enough to want to know more - and that could mean sitting down on their sofas on the following Sunday afternoon to find out what the fuss is all about.
As I wrote in a column after I first saw the Senna movie in Japan last year, the movie has to be seen not just as a tribute to the great Senna, but also as a celebration of F1 itself.
Anything that delivers more fans to F1 can only be good - which is why the thanks today should not just be from the men who made Senna because of the accolades they have received. Instead it should be from us to them - and in remembering the life of one of F1's true greats.
They have made a movie that will do a huge lot of good for F1 - so let's raise a glass to them instead.