Attempting to isolate one moment above all others as being critical to a driver's championship hopes is asking for trouble. The points on offer are the same for all races, so crashing out of fourth place in Melbourne will cost you just as much as crashing out of fourth at Interlagos.
What is different in the second half of the season is context. The championship battle has taken shape, and the significance of points lost - or salvaged - is more readily apparent.
The battle for the 2010 world championship won't be forgotten in a hurry by anyone who followed it from Bahrain to Abu Dhabi. A season featuring five drivers in genuine contention for the title is a rare treat, and while only one could eventually triumph, any would have been deserving. Below are four moments that illustrate how Sebastian Vettel's rivals came up short.
Alonso - Spa crash
It's Belgium, and Fernando Alonso is on a bit of a mission. Having been fortunate to survive a thump in the rear from Rubens Barrichello, the Spaniard spent much of the race in recovery mode. As the final 10 laps began to tick down, Alonso was up to eighth, and rapidly closing down the gap to Michael Schumacher and Kamui Kobayashi up ahead.
Typically for Spa there had been a shower a few moments earlier, but when Alonso steered into Les Combes for the 37th time, things were looking good. It was on the exit that things went wrong - the Spaniard ran slightly wide, caught the kerb, bid a sudden farewell to his rear grip, and... bosh. One broken Ferrari, and a safety car to clean it up.
It was poor reward for a great drive, and was made to seem all the more cruel by the fact that errors are not usually a major part of the Spaniard's repertoire. And if he had managed to pick off the Sauber and Mercedes, how would the extra four points have changed Ferrari's approach at Abu Dhabi?
Earlier in the season, he could have done without shunting the car so heavily during practice in Monaco that he was forced to sit out qualifying, and he also paid dearly for his reluctance to give a position back to Robert Kubica at Silverstone after overtaking the Pole illegally.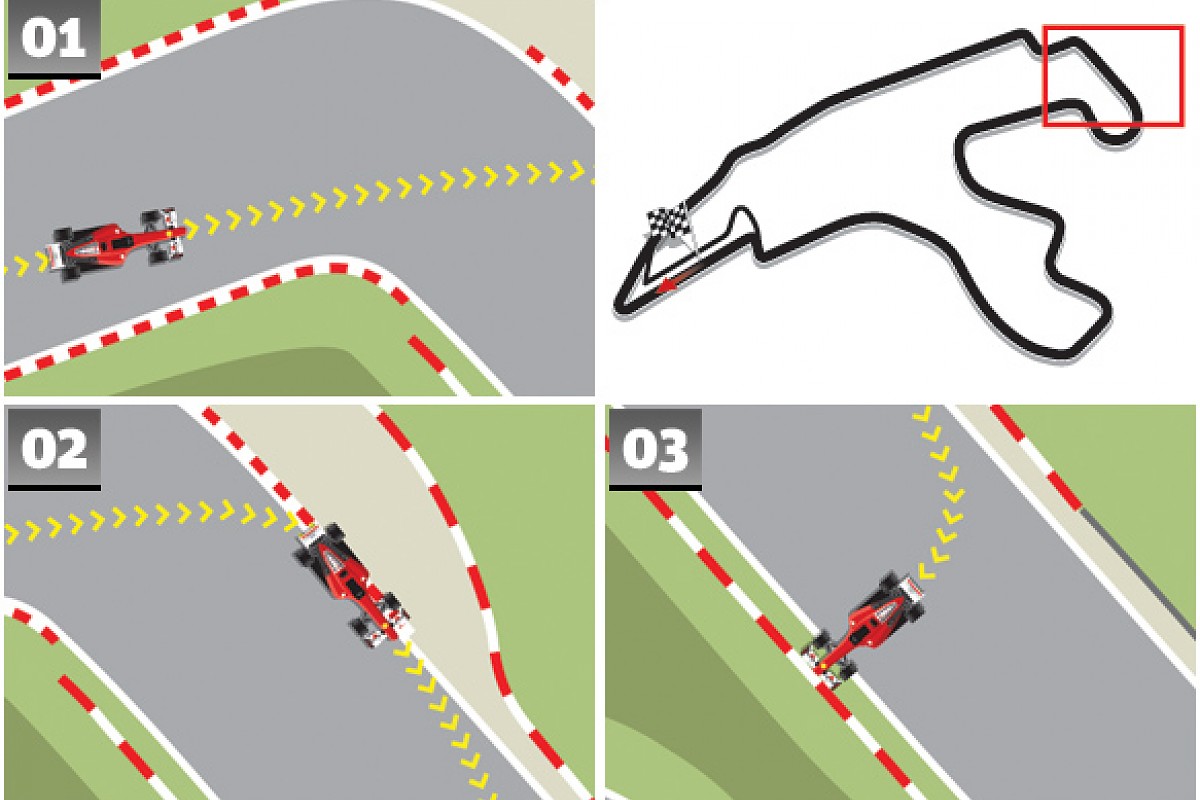 Webber - Korea crash
He so very nearly caught it.
Running in second, his team-mate ahead of him, the track damp but starting to dry, Mark Webber had barely settled into the Korean Grand Prix before things went irretrievably wrong. Rain had initially forced the race to be stopped after three laps, and even after the restart the circuit was damp enough to force the cars to drone around behind the safety car until lap 17.
The green flag finally came, and one and a half laps later, the Australian's race was over. He'd dropped a wheel onto the kerb at Turn 12, pitching the Red Bull into an agonisingly slow spin across the track and into the wall. The initial impact caused enough damage to put Webber out of the race, but any shred of doubt was removed when he rebounded back across the circuit and collected the unfortunate Nico Rosberg.
It was one of only two DNFs for Webber in 2010, the other coming when he vaulted over the top of Heikki Kovalainen in Valencia, although the points that were squandered when he went off while fighting Lewis Hamilton in Australia might have come in handy later in the season too.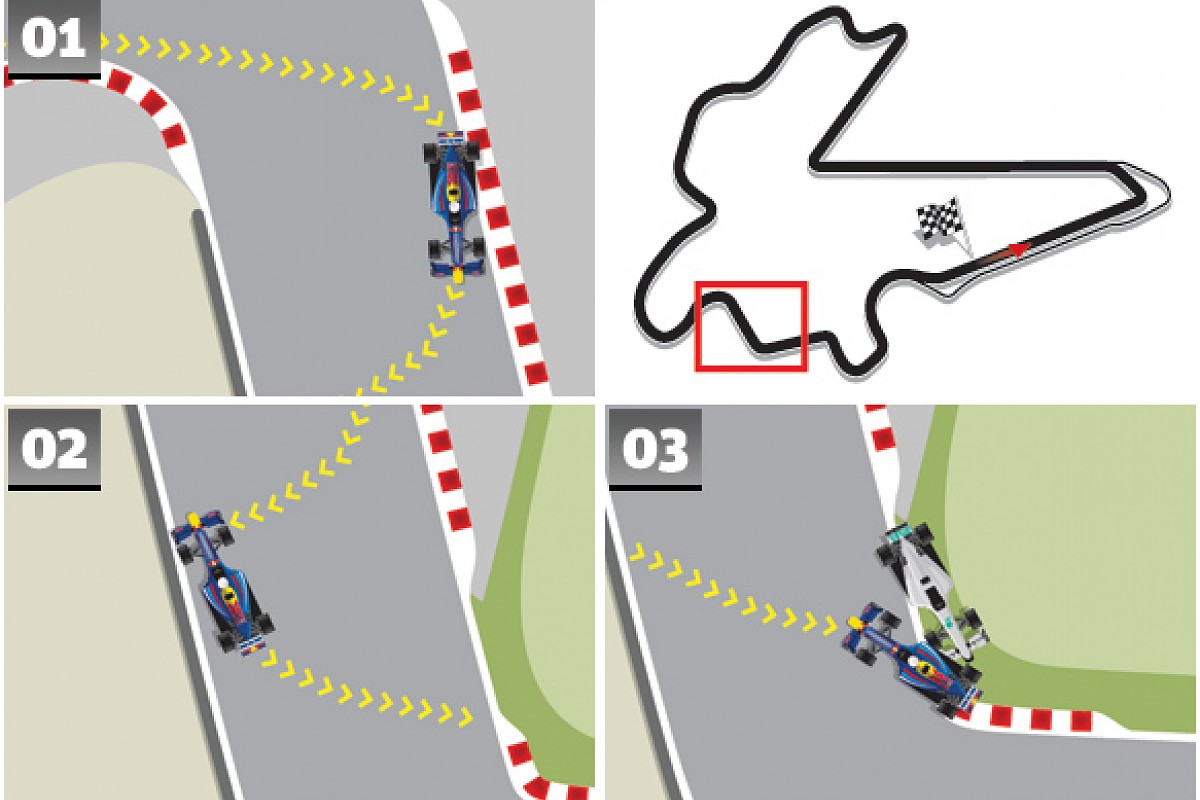 Hamilton - Monza crash
A gamble on set-up in qualifying at Monza did not pay off for Lewis Hamilton, who found himself fifth on the grid and looking up the road at team-mate Jenson Button taking up his place on the front row. Button made a perfect start to take the lead from Fernando Alonso, while Hamilton also got past Mark Webber and immediately began to wonder what he could do about the two Ferraris ahead of him.
He tried ducking inside Felipe Massa on the entry to the Variante della Roggia, but succeeded only in bringing his wheel into brisk contact with Massa's sidepod. While the Ferrari continued on its way, Hamilton was pitched off the track and out of the race with damage to his suspension. As the BBC's Jonathan Legard might have said: that's not what he wanted...
Prior to that weekend Hamilton had been leading the championship. By the time the next race was over he was third and 20 points in arrears; his Singapore evening having ended early after a crash with Mark Webber. From that point his title bid commenced a slow spiral, save for a brief rally in Korea when he managed to finish second and both Red Bulls retired.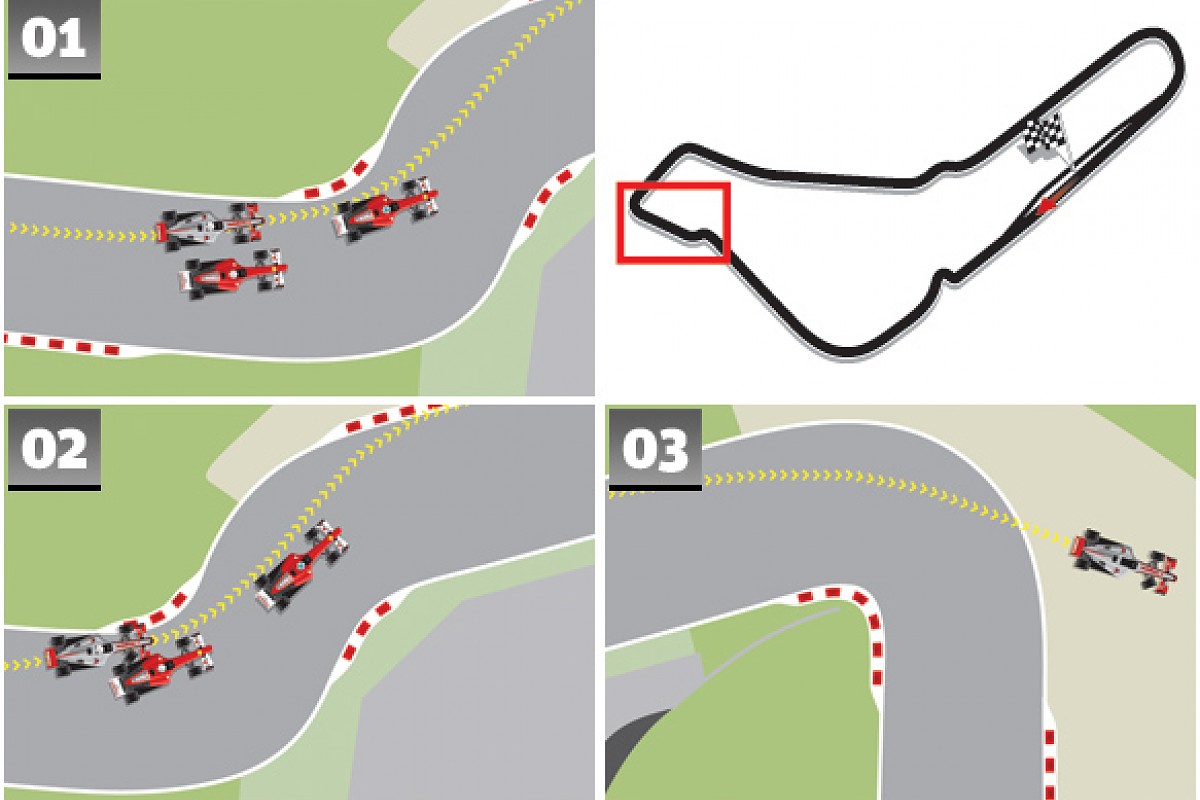 Button - Spa crash
By having so many drivers in contention for the championship for so long, 2010 featured more wheel-to-wheel scraps between title protagonists than you see in the average season. The flipside to that is that you also saw them crash more often.
Webber and Hamilton got together in Singapore, Vettel and Webber clashed in Turkey, and at Spa, it was Jenson Button's turn. The reigning world champion had been on the coattails of the points leaders for much of the season - not close enough to look genuinely capable of defending his crown, but too close to completely rule out.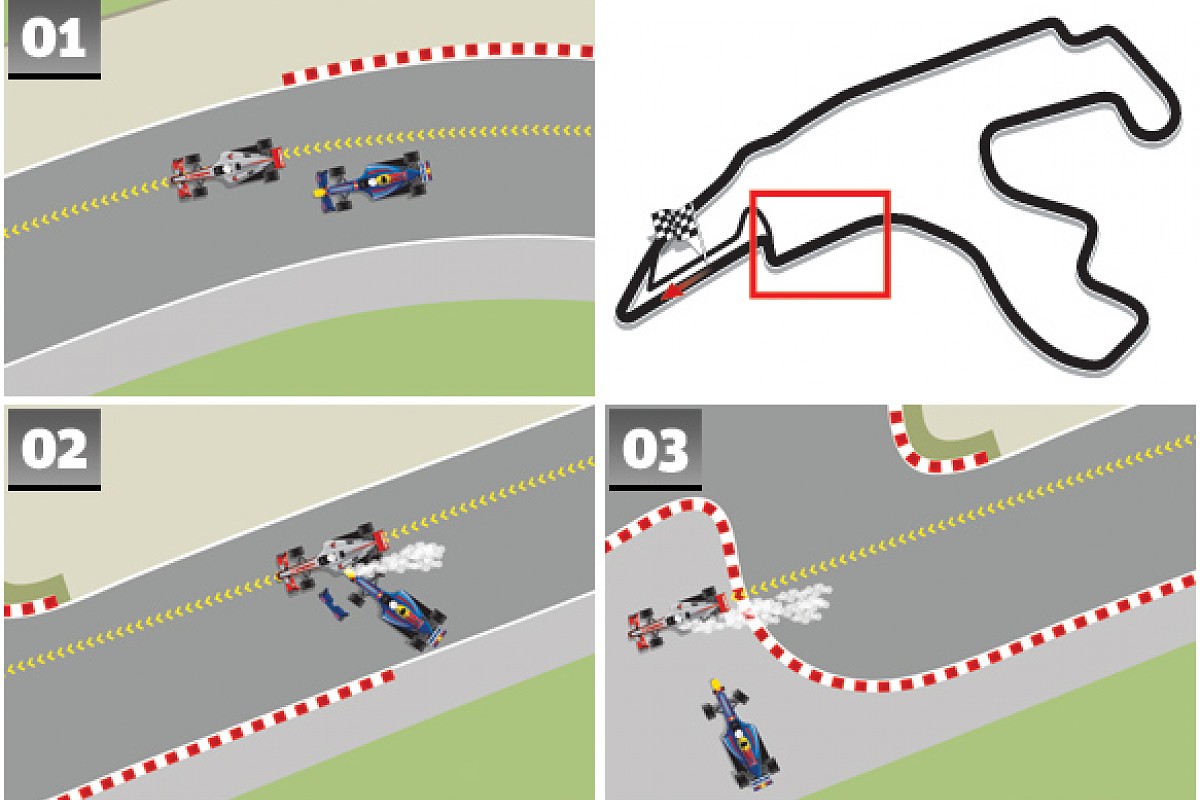 Vettel - what went right
Had Abu Dhabi panned out differently - Webber starting on pole perhaps, or Ferrari following a different strategy route - we'd probably have a segment about where things fell apart for Sebastian Vettel in 2010. The crash with Webber at Turkey could have been a contender, for starters.
But what Vettel proved is that the key to success lies as much in limiting the damage as it does in planting the car on pole and beating everyone by 20 seconds. Bahrain, where he was leading until his car suffered an exhaust problem, could have hurt him badly, yet he still managed to score 12 points. At Silverstone, he seemed out of contention following an early puncture, but came back into play with the help of a safety car and managed to finish seventh, and at Monza he survived both a brake problem and a strategy gamble to finish fourth.
All of these performances were treated as little more than footnotes at the time. But with the benefit of hindsight, all of them contributed as much to his winning the championship as his five wins.