The Abu Dhabi Grand Prix has quickly established itself as a pretty good event. As a venue the circuit is quite interesting photographically, but what makes it amazing is the fact that it runs from daylight, through sunset and then into night as well.
You get all the different opportunities, as you do at Singapore, but you also get the huge bonus of sunsets - and the only other place we can do that is during winter testing. There is no other circuit, and no other event, where you can get that - so it makes it pretty unique.
And because it is hot and clear here, it gives all those sunset shots a bit of a nice shine as well, because they are unique and you cannot get them anywhere else.
The classic shots
The most famous landmark at the Abu Dhabi track is the Yas Hotel. A lot of pictures are taken there, but I am not totally won over by it.
I've seen some pictures where there is some creative variation, with a nice and slow shutter speed, and that can produce some really nice stuff. But the bog standard shot of the car coming under the tunnel; it drives me to despair because it is not creative. Anyone can do that picture, so it is nothing special.
One of the big draws of Abu Dhabi though is not a particular corner, but the fact that it goes through sunset. There is a bit of a vibe to it.
More important than where you take pictures is when you take them. And the best time is sunset - so when you can get a shot that incorporates one of the aspects of the sun going down, like a golden track or a big ball of sun in the background, that is what you do.
It is more to do with the time of day than the actual location on the circuit. Here is a good example from last year, which was taken from the start-finish grandstand.
We had figured out beforehand that it would be a good place to take a shot of the start, as you can see the whole field. Then it was about creating a good atmosphere with the sun going down - the golden track, and the spectators in there for a bit of a vibe.
Where to watch from
If you can't get into the media centre with its fantastic huge screens, then I reckon a good spot is in the West Grandstand at Turn 8 - right at the end of the long straight.
You can see quite a lot of the track from here, and there is normally some pretty good action at the chicane too.
My favourite shot from Abu Dhabi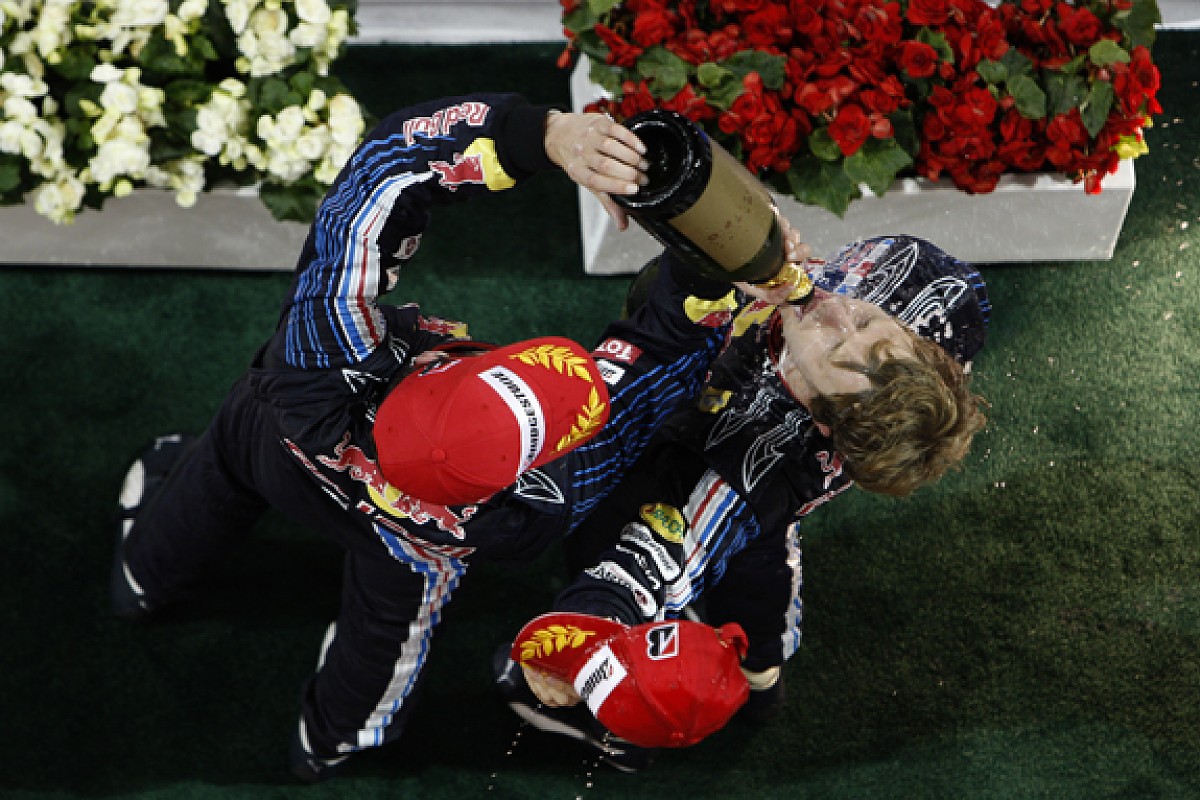 This was of the Red Bull boys from last year after a brilliant performance in the race. This was how they finished off 2009, and their form continues this year.
I managed to get into a position right above the podium and I was the only photographer up there, so this shot was a total exclusive.
I love the atmosphere of it, and it really gives you a feel of how close these guys were at the end of last year - whereas perhaps they are not as close this time around.
My favourite shot from today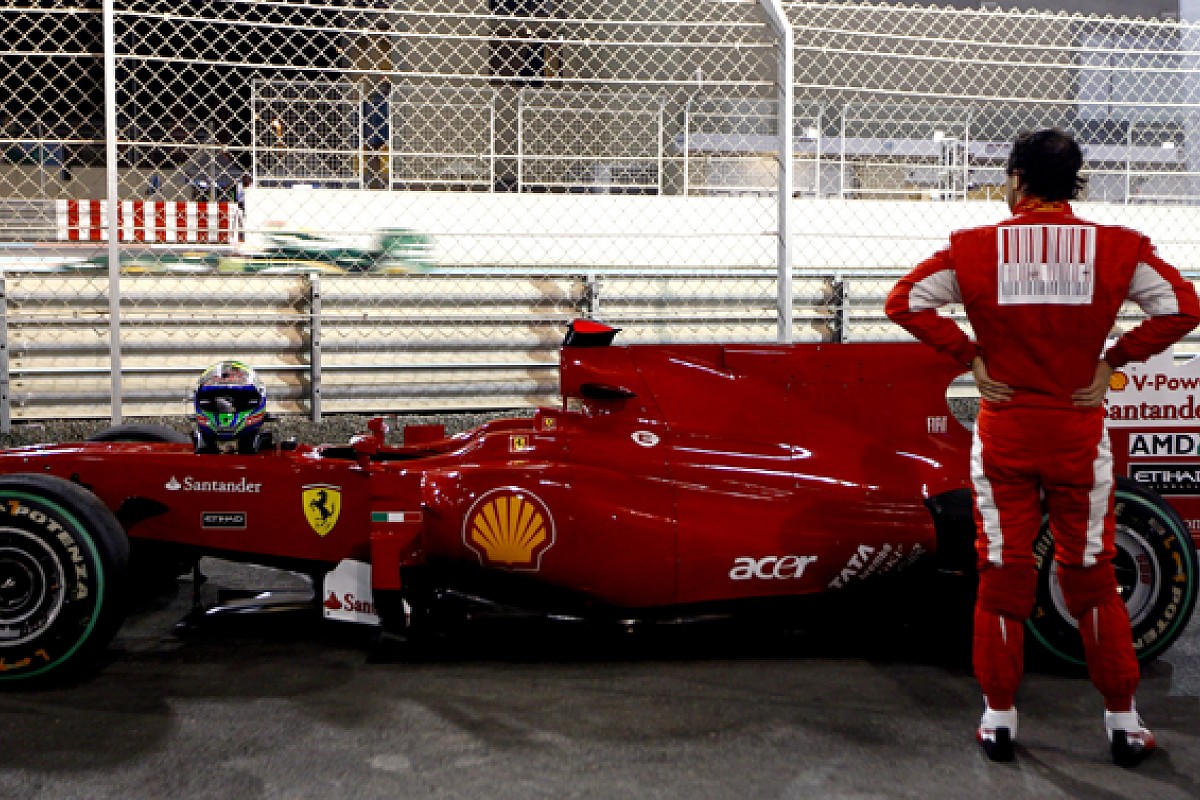 This was Felipe Massa from today after his car stopped out on track. To me it really sums up his season - his hands are on his hips and he has to stand there and watch other cars, including the Lotus, going by while he cannot do anything.
One of the amazing things about this shot is that it was actually quite difficult to take because the security guy down there, even though I am a fully accredited photographer, was telling us not to take pictures. I found that totally laughable as that is exactly why I have come here in the first place!