So, time to head for Interlagos and the resolution of a truly spellbinding season of F1. While it's hard to take your eyes off what's going on at the front, there's plenty happening at the back, too.
Allegedly, there is to be an announcement about Lotus Racing's Renault engine deal at Interlagos and it will be interesting to see what happens. There have also been rumours in recent days linking Bruno Senna to the team.
A few weeks ago the Lotus situation seemed deeply mired in Malaysian politics. Cosworth had worked out the termination deal on its three-year contract with Tony Fernandes and it had long been an open paddock secret that the team would use Renault engines next year. The linked deal for a Red Bull drive train, to solve the reliability problems the team has had this year with the Xtrac casing/hydraulics, was announced, but not the engine deal itself.
From what I understand, the brakes were applied to that and Lotus Racing informed that there would be no engines until the dispute with Group Lotus over the rights to use the Lotus name in F1 was resolved. You could understand that. But what didn't add up was that pressure was apparently being put on Fernandes to get it sorted, with the warning that if he continued fighting and lost, his application for a name change to Air Asia F1, Tune F1 Racing or whatever, would be vetoed.
That may not have been necessary because, presumably, given the loss of Force India technical staff to Lotus earlier in the year, you'd imagine that anyone wanting to make things difficult for Fernandes/Gascoyne would have to stand in line behind Vijay Mallya!
Then you heard that the issue would be settled by former Malaysian prime minister Tun Mahathir. At 85, Mahathir, who was in office between 1981 and 2003, is effectively the grandfather of the nation. It was under Mahathir's direction that Proton Cars was founded in 1983, effectively making it Malaysia's British Leyland. "And it's about as successful...," one wag commented recently...
Sorting it though, may not be straightforward. When Proton paid £40m for a 63.75% stake in Lotus Group International Ltd in 1996 (converting that to 100% ownership in 2003) it may not be wide of the mark to believe that they thought they'd bought a Formula 1 team in the middle of the deal. When they discovered that they had not, they attempted to claim, unsuccessfully, that any rights David Hunt had through buying Team Lotus, were void under trademark law due to non-useage.
It is only after Fernandes' recent purchase of the Team Lotus rights from Hunt that the Group Lotus side became a bit more verbose in claiming that Hunt didn't actually own any rights and that, effectively, Colin Chapman was always racing under licence anyway. But if they didn't think Hunt had any rights, why did they spend years trying to void them?
Anyway, the reason it could be sensitive for Mahathir - or anyone else who doesn't sneeze without consulting him - is that 'family' was no doubt involved in that 1996 Group Lotus acquisition, which is a potential source of embarrassment if they hadn't bought what they thought they'd bought.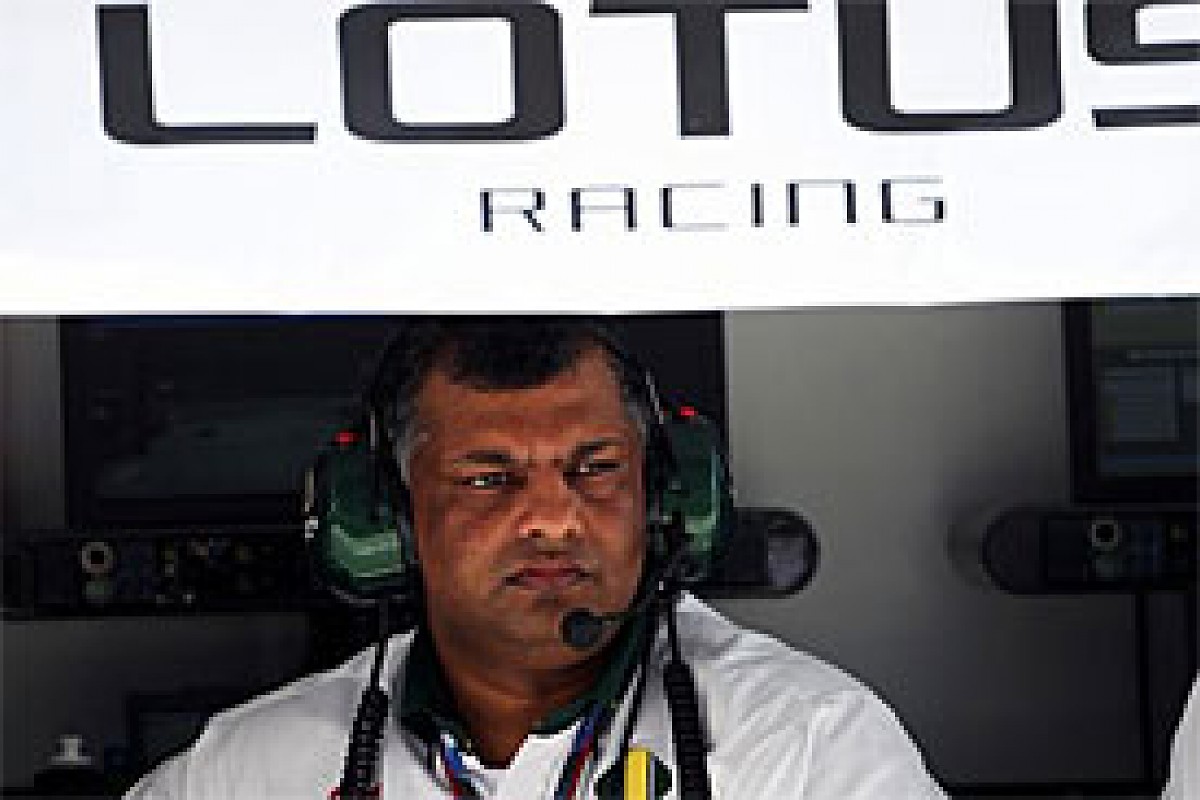 Tony Fernandes © Sutton
And on the other side is Fernandes, another Mahathir favoured son. It was Mahathir who Fernandes lobbied to propose the open skies agreement with Thailand, Indonesia and Singapore that led to his being able to make such a spectacular success of Air Asia. Fernandes is to Mahathir as Richard Branson was to Maggie Thatcher.
Then there's Renault and Genii Capital. At the start of 2009, a man whose finger is always very much on the pulse told me, incontrovertibly, that Toyota and Renault would pull out at the end of the season. Maybe he was guessing, but he was spot-on.
Renault though, didn't pull out per se. They sold a majority stake to Luxembourg-based investment firm Genii Capital and, it seems, lent them the money to conclude the deal. At the time it may have been tricky for Renault to properly pull-out, in the aftermath of 'crashgate'. It may be stretching things to suggest that's why crashgate emerged when it did, but such things have been pondered.
No matter, what is sure is that Genii is a company whose "core investment target areas include brand management, emerging technologies, hospitality and entertainment." They discussed linking up with Bernie Ecclestone back in January to launch a bid for Saab before backtracking.
If the deal that Ross Brawn was able to strike with Honda and his rapid conversion of it into success and dollars is any indicator, Gerard Lopez may well have been quick to spot a similar opportunity. As a technical man, Brawn has been a damned good businessman!
Renault F1 under-performed in 2009 but at its core is a serious group of racing personnel at Enstone, who managed back-to-back championships with Schumacher and Alonso in the nineties and the noughties. They have a newly-constructed CFD centre which technical chief James Allison regards highly, at a time of resource restriction, and they have Robert Kubica under contract. If you hadn't paid very much for that, it shouldn't be too hard to turn a profit for your investors.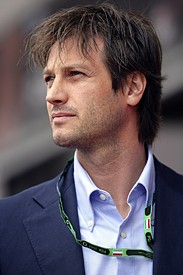 Dany Bahar © LAT
Who might buy it? What about Group Lotus? If you seriously want to take advantage of the Lotus brand and use it to 'do a Ferrari', which is apparently the aim of CEO Dany Bahar, then Renault, if it's for sale, looks like a pretty decent opportunity. Run it as Lotus-Renault, just like old times, maybe with Nicolas Todt joining Eric Boullier, and even put a bloke called Senna in the car. Jarno Trulli, I gather, was off to the States talking to his NASCAR mates last week...
Where does the money come from? I have no idea. Maybe best not ask. Where does it leave Tony Fernandes? Well, in return for not putting a spoke in the wheel, he makes a nice fat profit on whatever he paid David Hunt by selling Team Lotus to Group Lotus, renames his team (Bernie can crack a few heads together if needs be) and off we go. Fernandes and Gascoyne get their Renault customer engines and, with considerably more than the four people he had when he started last September, not to mention significantly more lead time, Gascoyne is in a position to do some serious damage.
I've probably put two and two together and got 25, but I'm mighty interested to see what actually does get announced in Brazil...