Stefan Bellof was massively fast, there's no doubt about that. He was an amazing racing driver and his death robbed the sport of a great talent.
We'll never know, but it was entirely feasible that he could have gone on to become a great. Perhaps not an Alain Prost, but maybe a Gilles Villeneuve. I definitely see him more in the mould of Villeneuve than Prost.
I first met Bellof at the end of 1983 when, together with Ayrton Senna, we tested a McLaren Formula 1 car at Silverstone. We all did more or less identical times, and then Senna got another run and we didn't! I'm not sure any of us was entirely ready for that test: I remember getting in the car after Stefan and he'd taken the corners off the dog rings in the gearbox.
Then we both joined Tyrrell for the following season and were tied together with a piece of string for much of our time there over the next season and a half. There wasn't much to choose between us.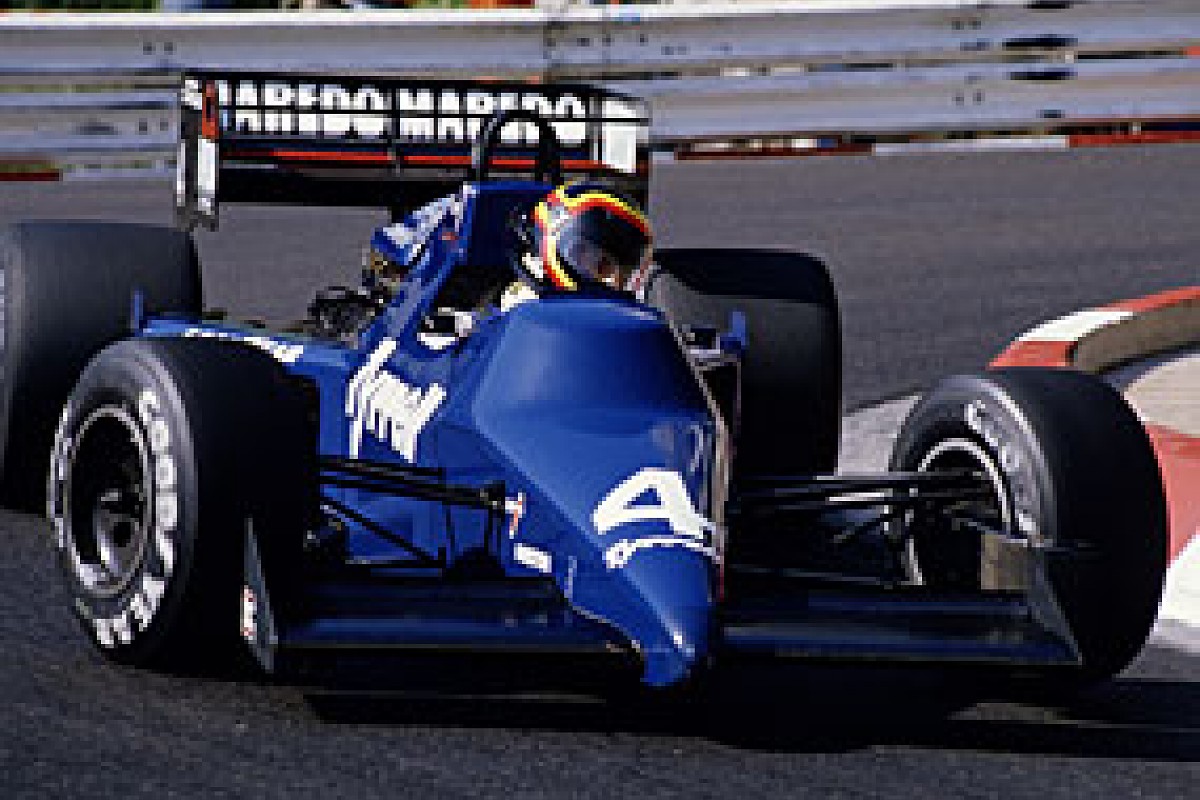 Stefan Bellof, Tyrrell, 1985 © LAT
I remember at Detroit '84, Ken Tyrrell being convinced that Stefan was quicker than me, even though I'd qualified higher up the grid. We had a system at Tyrrell in those pre-radio days whereby if one of us thought we were quicker than the other, we would hold our hand up past the pits.
I saw Stefan's hand even though I had a queue of turbos on my nosecone. So convinced was Ken that Stefan was quicker than me that he brought me in for a fresh set of tyres. The next lap, no doubt trying to prove he was faster, Stefan put it into the pitwall.
That wasn't untypical of Bellof. He was a real racer and definitely a great overtaker, but he did take risks.
Another race I recall was at Zandvoort in 1985. He pulled some kind of move into the Tarzan hairpin and then another one and another one. I was pushing myself to take the same risks and, then, the next minute he was behind me because he had taken one risk too many.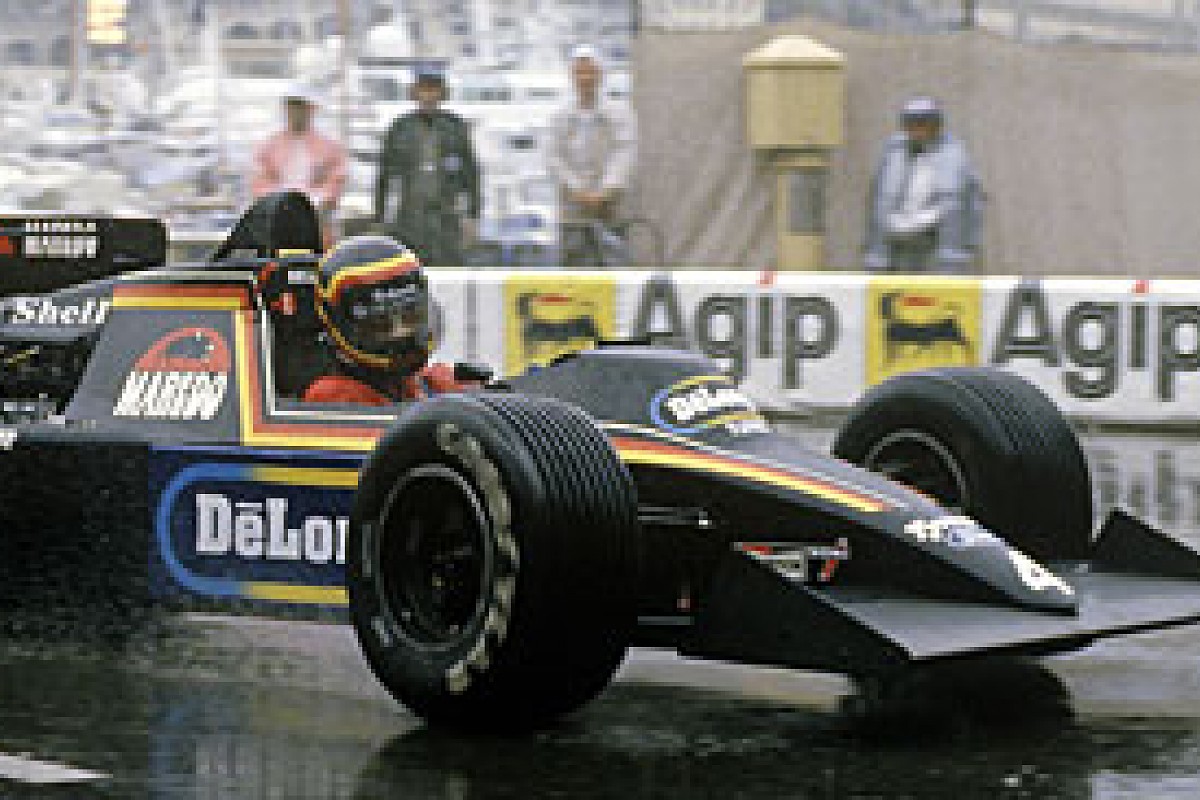 Stefan would have had to hook up with a Ross Brawn-type character in the same way that Michael Schumacher did to achieve real success. He had the raw speed but he needed to consistently show the control that he proved was there that day at Monaco '84 when he finished third behind Prost and Senna.
Bellof was wild, but he wasn't the crasher that some people seem to remember him as.
Someone once said that he wasn't going to make old bones, but I'm not sure that's fair. I had big accidents at Monaco and Dallas, and I don't remember him shunting a lot in testing or anything like that.
I watched the accident in which he died at Spa in September 1985. I was racing for Jaguar and he was in the Brun Porsche. Ken Tyrrell didn't really want us doing sportscars, but then we weren't earning enough in Formula 1 and Ken wasn't giving us enough of an opportunity for us to afford the luxury of stopping.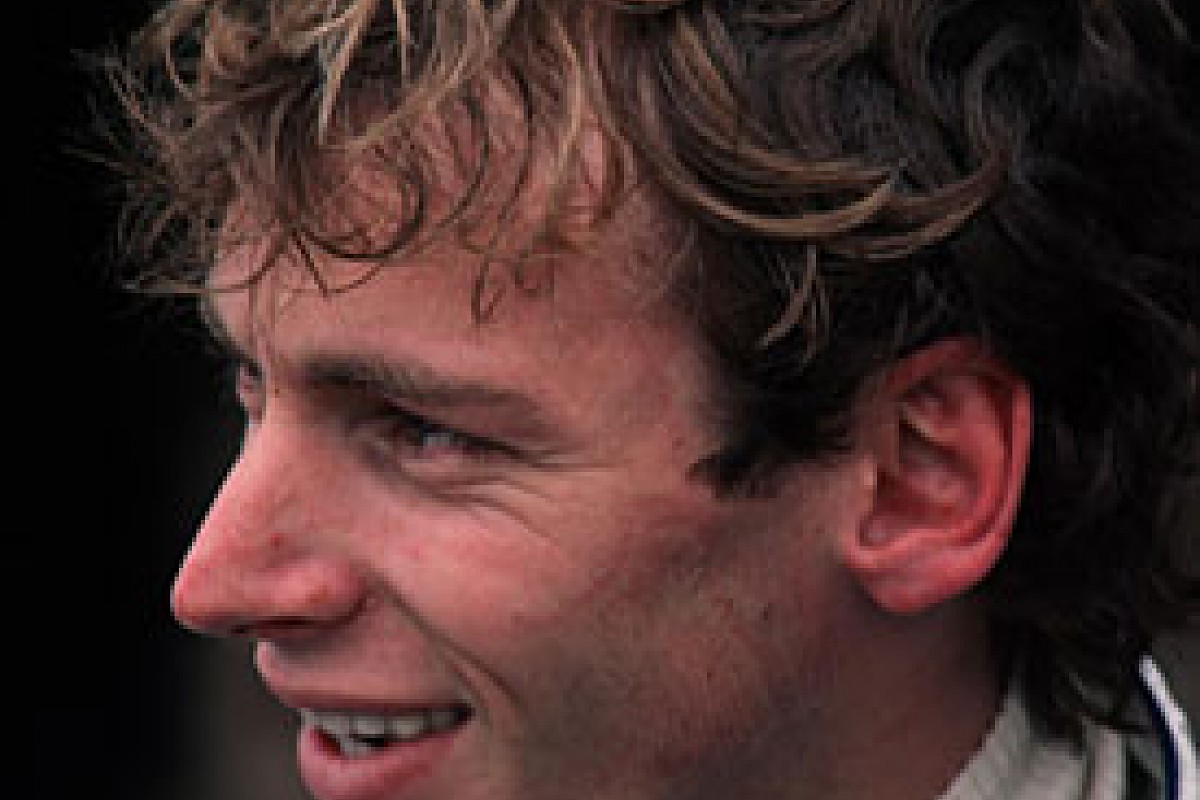 Stefan Bellof © LAT
I was about to jump in the Jag and saw that accident up at Eau Rouge as it happened. Remember, in those days we used the old pits down from La Source in sportscars. His accident was clearly a big one, but it didn't look horrific.
I didn't look at it and think that my F1 team-mate was dead, but at that time in sportscar racing there was 'what's going to happen next?' feeling. It was the same feeling that we all had over the Imola weekend in 1994 and the weeks that followed.
Manfred Winkelhock had been killed a couple of weeks before at Mosport in Canada and Jonathan Palmer had had his big one earlier in the weekend at Spa and smashed himself up quite badly. He was lucky: the tub had bent up so much that the gearlever had hit him in the eye.
Stefan had been hassling Jacky Ickx in the factory Porsche for the lead and wanted to put a move on him. I've always suspected, and I'm not alone in this, that he wanted to do it in full view of the pitlane. That would have made a statement.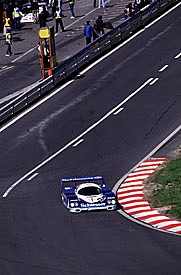 Stefan Bellof leads his last race, Spa, 1985 © LAT
There was a lot of bad luck involved in that accident, because he spun around and went headfirst into the wall at the bottom of the grandstand. There was much less run off at Eau Rouge than there is today.
There was obviously a lot more energy involved than was apparent from where I was standing. From what I understand, he didn't stand a chance.
I remember picking up the phone to Ken when everything became clear, and he said, 'I know' and put the receiver down.
Stefan Bellof was a great bloke whose personality touched a lot of people. I spent some time with him in South Africa in '84 and got to know him quite well. He had an infectious laugh that could fill any restaurant or hotel lobby.
I hear it now in my head.
Read AUTOSPORT's tribute to Bellof and some of F1's other greatest lost talents, by subcribing to the digital edition of this week's magazine.