To those of you who fancy a bit of a break from the Ferrari fallout following Hockenheim, welcome to a team orders free zone.
Heikki Kovalainen looks over at me from the driver's seat of a Lotus Evora and tells me he thinks my door is not shut. We are now edging up towards 150mph and I'm not sure whether I just leave it, or risk putting some pressure on the door to check - and then find myself tumbling down the Hockenheim asphalt in my short-sleeved shirt.
Before I've had time to take that decision though, Kovalainen is wagging his fingers to let me know that I'm okay. It's actually his door that the dash readout reckons is open.
With his right foot planted firmly to the ground, and his right hand still moving swiftly up the gears, he starts looking to his left before pulling the door handle to open his door. So we are now going flat out - with a door open and a driver who's focusing not on the hairpin that is fast approaching ahead of us but on what is going on to his left.
It's only when the door shuts with a firm thud, that he looks up and realises that he is already at the braking point for the hairpin. Bham. Brake pressure to the max, car squirming left and right as Kovalainen comes down through the gears and scrubs the speed off as fast as can and then a flick to the right as he dives for the apex.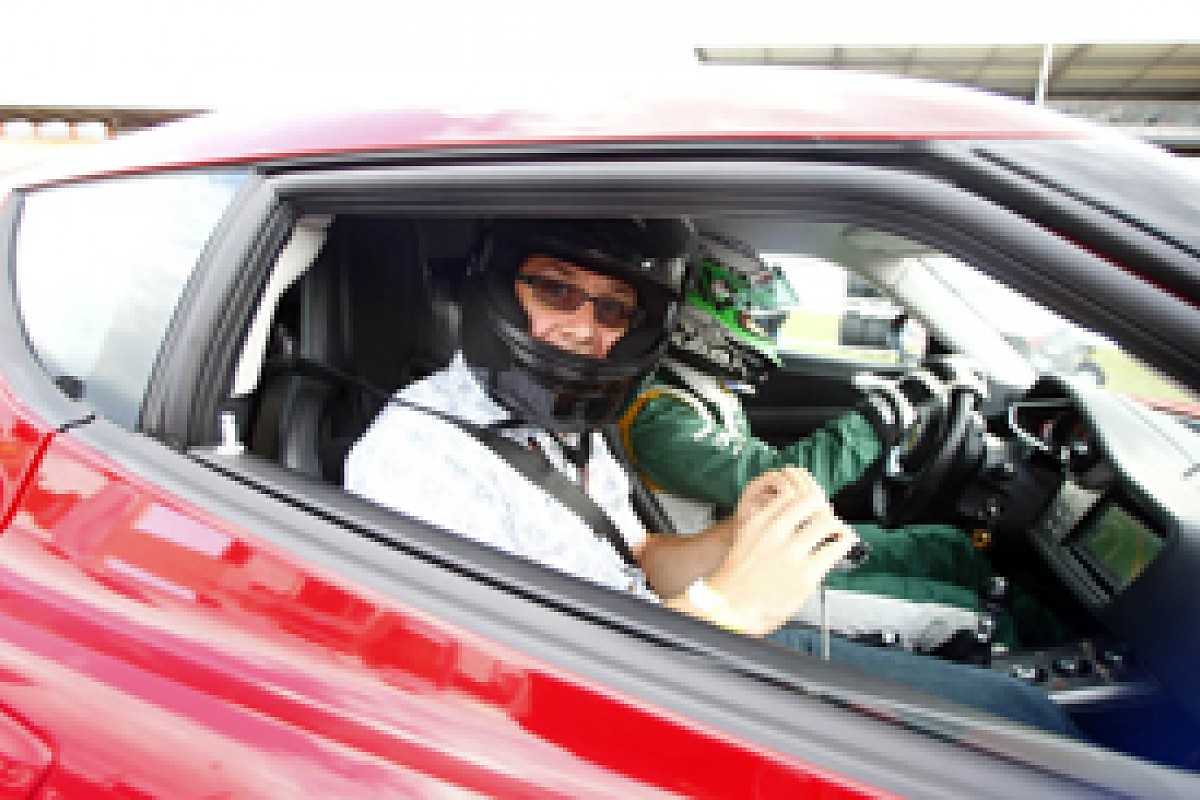 AUTOSPORT's Jonathan Noble gets comfortable alongside Kovalainen
A swift correction to the wheel left and right, as he blasts on the accelerator again and it's back on the power. And, amazingly, back on opening that damn door as he tries once again to shut it! Believe it or not, but I'm loving this...
There are plenty of people who reckon that Formula 1 did untold damage to itself at Hockenheim last weekend when Ferrari broke the rules by ordering Felipe Massa to give up the lead to Fernando Alonso, but to me it was a weekend where, away from the television cameras, I actually found some of the sport's appeal - by coming to appreciate again just how good these gladiators battling out there are.
Lotus had invited a few select media to sit alongside their drivers during a Saturday night 'taxi ride' session around Hockenheim. Most of the F1 teams were involved and fans also had their chance to join in the fun and see what it was like up close with the likes of Kovalainen, Fernando Alonso, Bruno Senna or Jarno Trulli.
My steed for the lap was a new Lotus Evora - and what actually increased the appeal of the whole thing was this was a bog standard road car. I even saw someone later that evening getting his coat and bag out of the boot!
So while that meant the acceleration was nowhere near the breakneck speed of some other cars out on track, it offered a real glimpse of what an F1 driver can do in a more normal environment. And the answer to that was: be pretty spectacular!
I am sure it was partly because Kovalainen wanted to have fun, and partly because he wanted to try and scare me, but each corner was just a fantastic sideways blast where the speedy Finn was making constant corrections to the wheel - as we smashed across kerbs, aimed for apexes and blasted back on the power as swiftly as possible.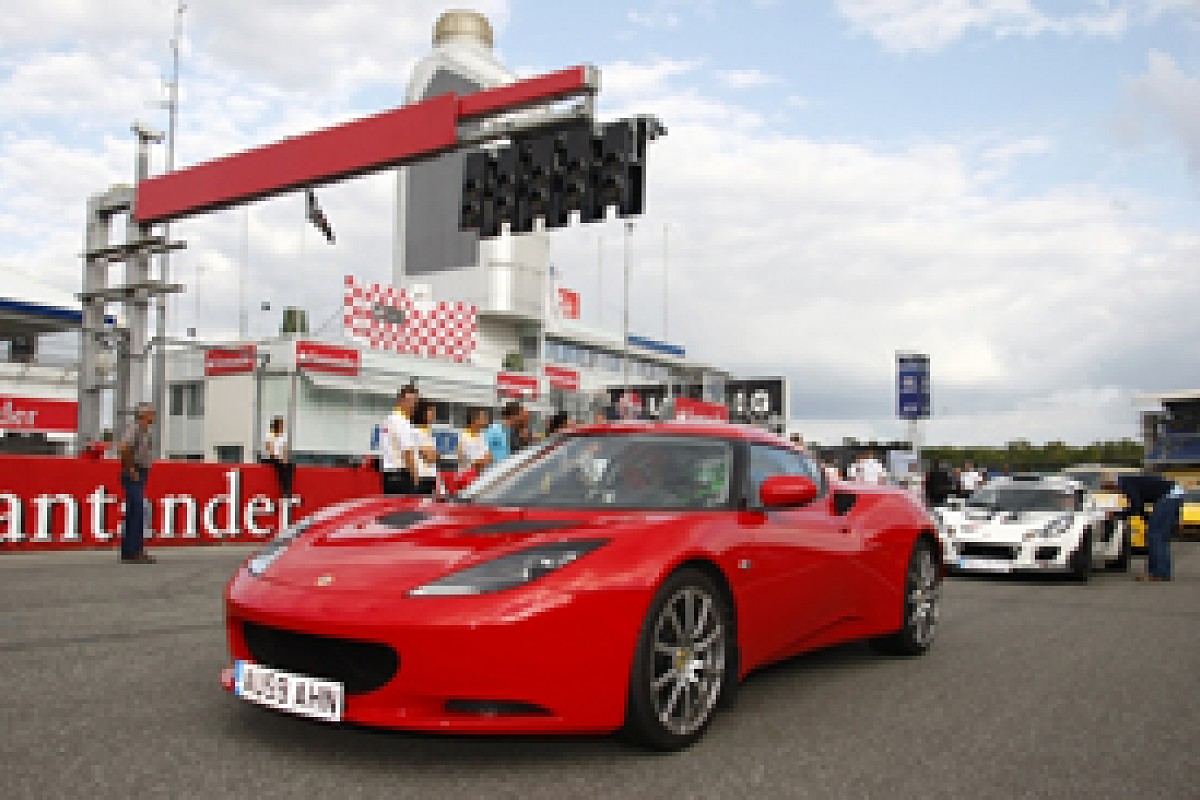 Kovalainen prepares to set off in the Lotus Evora
It said much for the total level of control that not once was there a feeling Kovalainen was out of control - even when he went a bit silent going through the right hander into the stadium when he realised he had missed the apex by miles going in a gear too high.
Rather than being bowled over by the speed and sensations of the car, what was most impressive was observing the man behind the wheel in action. Watching the way his hands darted around the wheel; looking at how his feet danced on the pedals and how, even when under maximum brake pressure and getting thrown forward into the seat belts, he still knew exactly what the car was doing.
It is one of the tragedies of modern F1 cars that standing at the side of the track, or watching at home on television, we never really get to appreciate just how good these best drivers in the world are.
From onboard cameras it all looks too much like a computer game - where it appears as though the driver has to just give minimum input to eek out a brilliant lap time. It is only when you are up close with them, getting to see their hands and feet in action, that it really comes home that F1 drivers operate at a different level from the rest of us.
So forget the politics for a second, forget the rows over number one drivers, radio messages and the blurred lines between teams' interests and those of a driver. If you ever get the chance to sit alongside an F1 driver, even just for one lap of a track, just go do it. It will remind you why we all love this sport and keep with it, even through the dark moments.
Did F1 lose its soul at Hockenheim last weekend? No, not to me anyway. To those who thought it did, you are just not looking in the right place.