The hunt to find Formula 1's new tyre supplier has been one of the biggest soap operas of the season so far.
From heading into the campaign amid major fears that F1 could struggle to get anyone in at all, teams were left with an embarrassment of riches as they eventually weighed up options with Pirelli, Michelin, Cooper Avon and even Bridgestone itself.
In the end, after weeks of talks, a deal was finally struck at the Canadian Grand Prix to commit teams to the Pirelli option - with the move getting confirmed by the FIA in the build up to last week's race in Valencia.
Pirelli will be F1's supplier from next year
During the discussions, Pirelli had opted to keep quiet about its ambitions. But with the contracts now in place, and plans already well underway for the company's return to F1 after what will have been a 20-year break, the company was finally able to speak openly about the negotiations and what it hopes to do to help the sport.
AUTOSPORT spoke exclusively to Pirelli's motorsport manager Paul Hembery for his summary of the past few weeks, and talked about the short-term challenges, how the team will get some F1 testing done and why he thinks Pirelli can make F1 really exciting.
Q. Would you say the negotiation period with Formula 1 teams was complicated?
Paul Hembery: I think after concluding the F1 deal I should offer myself to the United Nations for some peace making! In fairness, there was a lot of collaboration between everybody, but I think there is a natural complication, with 12 teams with 12 lawyers, and getting them lined up. That was difficult, but it funnelled down into just a few points and we finally got it sorted for Canada.
Q. The message from the teams was that Pirelli wasn't chosen simply because you were the cheapest; this was about attitude and plans for the future....
PH: I don't even know that we were the cheapest. There are lots of elements because there was the team side, and there was also the FOM side. From what we understand, there might actually have been an offer on the table that was more interesting.
What we tried to do was encompass the current rules, which we felt was important for the teams if anything. There are a lot of teams that don't have huge budgets and, if you come in and change the world, then some of the smaller teams cannot adapt to such rapid change quickly - and certainly not cheaply. From our point of view, in the end, if we shake the boat too much when we start off, then it is probably going to be more difficult for ourselves.
We also offered a lot of flexibility going forward. We said look - what do you want to do as a sport going forward? We would like to have larger wheel diameters - 18 inch is perhaps too ambitious for the cars because of the problems you have in F1 with the kerbing. That would be a great challenge for the tyres - but there could be a size in the middle. We've seen in America, Indy running with 15-inches, so there is probably something along those lines we can do.
We also want to look at new technologies that have not been applied to F1 before with the tyres. That could be from having sensors inside the tyres to relay temperatures and surface conditions, through to electronics in the car. Also we want to look at green technologies, which can revolve around rolling resistance, or the materials we use in the tyre that are innovative and different from classical tyres. There are a whole host of technologies we want to showcase in F1, but that is down to discussion with the teams going forward.
We want to participate with the sport and make the show, and Canada was a good example of what you can do if you provide an extreme solution. From a tyre maker's point of view, you wonder if the public perceive that as a bad tyre, but in the end that is about communication.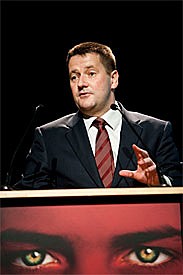 Paul Hembery © LAT
There are other forms of motorsport, like motorcycle racing, where the tyre is always at the limit. And if you take someone like Valentino Rossi, his great success over the years was down to his maintenance of the tyre performance until the end of the race. Then he does his showboat lap at the end where he just destroys everyone. So, it is a skill that we used to talk about in motorsport all over the place, of drivers conserving their tyres, managing their tyres, and maybe over the years we have all developed technologies that means they can go flat out for much longer - and that skill has maybe been lost along the way.
As long as we communicate it well, the drivers understand it and don't start talking about bad tyres - and understand that it is part of the show - then it will be fine. I think all of them after Canada will probably agree they had more fun in that scenario than they probably would have done in a processional race. Certainly from a fans' point of view it was fantastic.
Q. Was there much tooing and froing with the FIA, especially following Jean Todt's recent comments that it would go to tender?
PH: We work very well with the FIA. We have had three great years with them in the World Rally Championship, and we did a great joint initiative on young driver development in world rallying. We have never had cross words with them. Some people have tried to suggest that we had a problem, but that certainly was not true.
The question of the tender, and perhaps Jean was maybe a little bit misquoted - in that there probably needed to be a tender process, whether that was held with the FIA or more with the teams and FOM. But there was clearly an open book for all tyre makers to try and make a proposal to the sport. And the FIA, in its role as the governing body, wanted to make sure that it had been followed through correctly. I think that is what Jean was referring to, and he would have reviewed all of the processes going on to make sure that the sport had in fact made a fair and open decision.
Q. We are now quite late into the year. How have your preparations been compromised by the lateness of the decision?
PH: To be honest the biggest challenge now is time. I'm not going to say I am not concerned by the technological challenge, because that would be incorrect and would underestimate providing tyres that work on 19/20 circuits. But the time aspect is the biggest challenge.
We are not even talking about next year because we have to be ready to do the first testing after the last race in Abu Dhabi, so that is actually November. Strangely, and most people reading about the tyre situation probably don't realise, but the first job is actually to make 50/60 per cent scale tyres for wind tunnel testing, which has to be ready in September. As has all the data for the finite element modelling of the new vehicles.
We are not even making tyres then - we are simulating them to allow the teams to run their quite elaborate modelling systems so they can develop their cars for next season. That is actually project one. It might sound banal making a 50-60 per cent scale model, but if you are looking at a 6.5-7 inch tyre, there aren't many of those in the world. Not only have you got to make a tyre that looks like an F1 tyre, it also has to have the technical characteristics of the full size tyre - so when the vehicle is under aerodynamic load the tyre actually has the same deflections as if it was full size. It sounds really banal, and probably to anyone outside the sport you probably wouldn't think about it, but for those 20 sets of tyres we have to give to every team, it could mean the difference to them of getting the car right or not. That is actually the biggest single challenge right now.
Q. And big pressure for you, because if the figures are wrong then the teams will blame you!
PH: The only thing if it is wrong is that it will be wrong for everybody. That will be the same disadvantage for everyone if it is wrong. We are not aiming for that, and we've had a good working session with the technical personnel where we have tried to define with them a working window for the tyre characteristics. Again, that is part of our flexibility. We were not going to say, 'we've designed our tyre and now we will give it to you'. We've said, give us a guideline of certain tyre parameters of how you want it to work, and we will do our very best to get close to that to minimise change from the current supply.
Q. Ross Brawn has talked about FOTA having given you a technical specification document. Are you hemmed in or do you still have some freedom?
PH: I wouldn't say we are hemmed in. We wanted that as much as anything. There might be limitations, because you have an existing supplier that has its own processes and technology, and we have our own processes and technology. So there might be areas where we cannot match precisely what they want, but there is an envelope of performance there that we are intending to meet. We will do our utmost to meet that.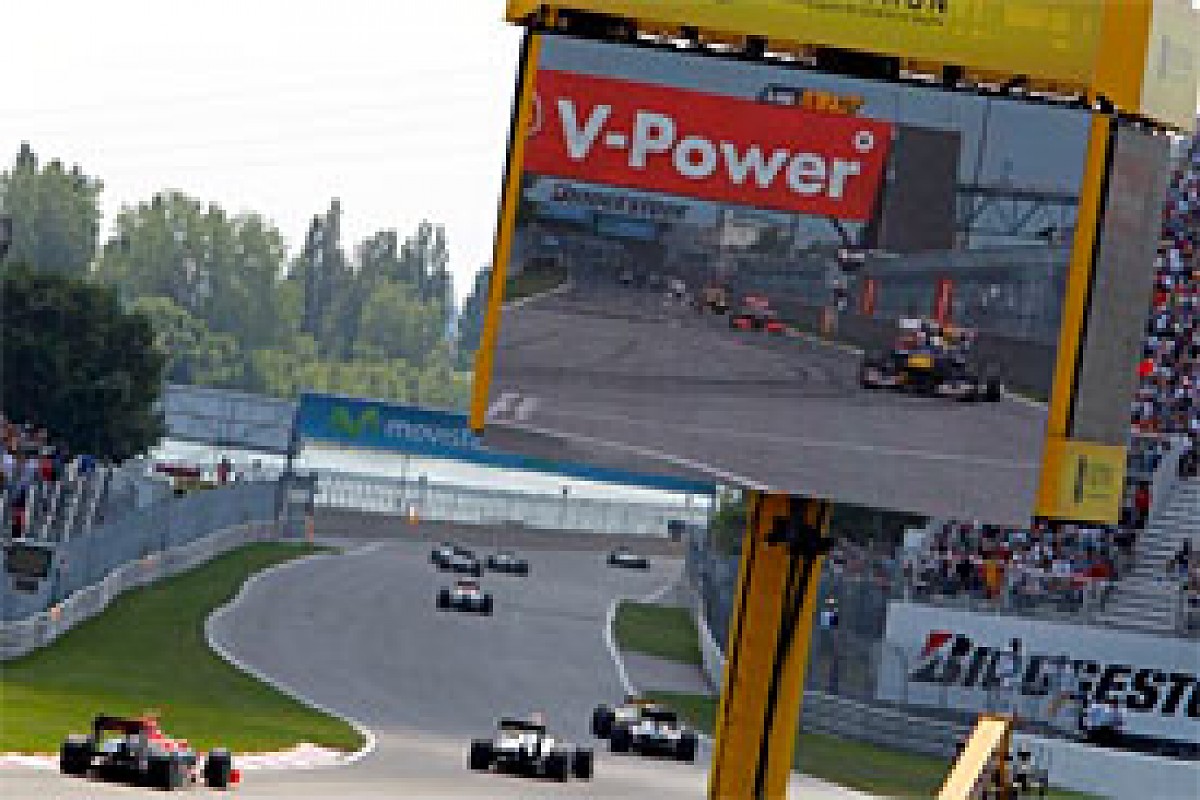 The Canadian GP © LAT
Part of our industry is like that, because it might look to the outside user that tyres are tyres, but every company has a different process - from the mixing of compounds to the making of tyres. So it is not always quite as easy as it seems to replicate another tyre from another maker.
Q So how do you go about creating an F1 tyre then? Is it based on a current single-seater tyre? Do you start with a completely clean sheet of paper?
PH: The first thing you do is define the external profiles. That will determine ultimately the contact patch, and that is relatively easy I would say. From that, you then start building up the structure - and that is when it starts getting complex.
There is a certain technical performance that you are looking to find, but you also looking at product integrity. And always with tyre makers at a high level, that is what you are trying to reach - a compromise between performance and overall product integrity. That is what we are doing - we are looking at some new materials to utilise in our F1 tyres, which probably are not relevant to other forms of motorsport. We are confident we can get something that works reliably and safely for all cars.
Q. And the first tests with the tyres will be on a GP2 car?
PH: We are going to do the GP2 tests. GP2 is launching a new car next year as well and, as you have seen, the GP2 Series has been a great success. The cars have a pretty strong performance, and maybe sometimes too strong - getting close to some of the cars further back in the F1 field. So that will give us a good basis for reliability testing over long runs.
At the outset we are not worrying too much about compounds, we are worrying about the structure of the tyre and making sure that it can cope with going over the kerbs, and probably doing double stints compared to what we would actually do in F1. So those first tests will be about integrity testing - and they will take place in August.
Q. And what about running on F1-spec machinery? There has been talk of using an old Toyota or BMW car?
PH: I read that we were going to buy the Toyota team at one stage! But I didn't really want to go to the chairman and ask for the budget for that...
There is a need at some stage to have an F1 relevant chassis. We will ask the teams to define that, because you can appreciate that Ferrari run Corse Clienti. McLaren is going to be running a new driver academy in the future. Plus, there is the Toyota chassis and a number of BMW chassis out there that could be used for running. But we need the teams to agree which one to use, because we don't want to give any one team extra data advantage, while we do that testing. So it has to be something that the teams agree on. We will make the request, and we will ask them to find a solution.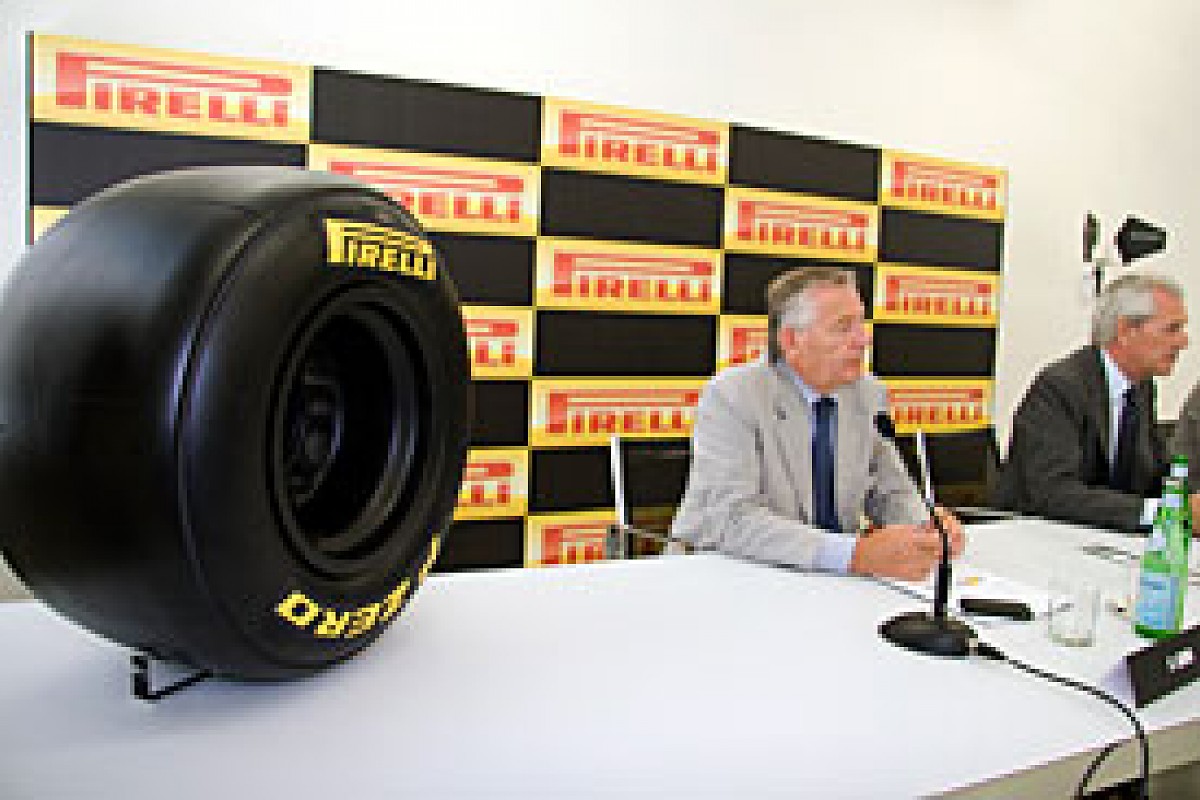 Pirelli announcing its F1 deal
The Toyota one on paper would look attractive. But unfortunately it hasn't actually run a full and proper pre-season test, so we don't want to go to a track and find after five laps that we have to stop with car problems. That is nothing against Toyota - it is just life. Every F1 team at the start of a season has a test period and that is for shakedown and ironing out bugs. So, if they have not done that, then that puts us at risk, and we do not have the time to do that. So we would much prefer to have a much more reliable and proven chassis that would allow us to run the kilometres that we need to.
Q. So that would be September and October time?
PH: Yes, absolutely. Looking at Jerez and probably Paul Ricard - the circuits that the F1 teams go for testing because that allows us to have a reference as well to what they have done before.
Q. And then the first proper testing with teams will be the final two days of the four-day test in Abu Dhabi that has been planned for after the season?
PH: Yes. The idea at the moment is that each team will have one car running - with four sets or five sets each day per team. That will give us an indication of where we are going into this winter. We will carry on testing, before all the teams then start running again in February.
Q. And you will be sticking to the four compound selection that is in the current regulations?
PH: That's right, yes. We are going to try and be aggressive - provide one 'safe' option and then an aggressive one to try and create the show. That is something that the promoter would definitely like to see, and Bernie is keen for that. The fans, I am sure, are keen for that, and I have to say that the comments from the teams after Canada were that they actually enjoyed it. The team principals I have spoken to said that that was good fun. It might not have produced the result they all wanted, but it added to the strategy of the event.
From a tyre maker's point of view, it at least means that you can talk about the tyres - because the risk is that you have two safe options - you fit them and it doesn't make any difference to the show. Whereas, if you have got maybe two wide choices - you have to opt to either stop early or go for a safer option and get some air between you and the cars behind who have stopped early. I think that will open up an interesting strategy debate, and also gets people talking about circuit surfaces, compound choices - which from a tyre maker's point of view is a positive.
Q. It was notable after Canada that there was no criticism from drivers or teams about the tyres. That must have been encouraging for you in trying to push for more of that?
PH: Yes, before the race - if you were talking in the paddock they were coming to terms with what was happening. Obviously the teams work to optimum all the time and they try to perfect everything. So when they know they haven't got 'the perfect tyre', there is a risk that they start thinking they haven't got the best tyre. That is true, and clearly we saw Bridgestone has done an amazing job over the years, and they could have provided something that didn't give that show. But then we might have had a procession.
It is all about educating people for the show. I think, in time, when it is explained well, then it will become part of the show and will make for exciting racing. Unless, of course, they become so good that they all decide the same thing at the same time, but I am not sure that will quite happen. We saw with fuel stops no-one really stopped at exactly the same time as the others.
Q. But will it be easy to be aggressive with the choice of just four compounds for every track on the calendar? After all, the same tyres that produced a great race in Canada did not spice up the Valencia event because of track surfaces and temperature?
PH: There is that challenge. The track surface has such a big impact on the solutions. The temperature clearly has a big impact as well, and that may take time. I can't guarantee that one, and it may take two years before we perfect that because we don't have the knowledge of all the circuits. We don't have the knowledge of all the surfaces. So it might take us a couple of years before we really get to grips with that situation.
Q. But you are keen to go down that route?
PH: Yes, absolutely. That is our intention. We want to try and help the show - and that people associate F1 when Pirelli is present with exciting racing. That is what we want as a brand, we want to be known as an exciting brand.
Q. Will the name of Pirelli appear on the tyre sidewalls, because there was a lot of talk that Bernie Ecclestone wanted the tyres unbranded or just with 'F1' on?
PH: It will definitely be Pirelli, in one form or another. There will certainly be P Zero.
Q. What are your feelings about F1's green credentials?
PH: A lot of people ask that. We talk about 'green performance', because a tyre is a performance product. You can talk about green as much as you want, but tyres still need to not blow up, stop the car, work in the rain and keep you on the road. That is the first job of a tyre. If you then add in green credentials - like materials that you add that don't cause environmental damage, recycling of products at the end of its useful life, low rolling resistance - of course those elements do come in to it.
Which is why we trade on green performance, but we still believe performance is a very important part of the tyre's characteristics. It will be important for everybody, not just tyre manufacturers in future. It will be a given, not an option, but you will still need to differentiate yourself from the rest.