Valencia is a very cool place. The Spanish are very enthusiastic fans about both their home races and it always helps when Fernando Alonso does well - as he did during FP2 here today.

Although Valencia is a street circuit, it does not come with some of the access difficulties of other city venues. It is quite easy to get around. There is a perimeter road and it is not that hard to gain access. But unfortunately there are not as many great places for photographers here that you find at street races like Monaco and Singapore.

Where to take good pictures from
Valencia is definitely not a Monaco in terms of getting magical pictures - partly because you can't get as close to the cars as you think and the holes in the fences aren't really in the right places. But you get what you can.

This shot above is taken from the terrace of the Paddock Club. You can actually see the Valencia beach from up there, but unfortunately there is no chance to get a shot of that with some cars in it because of where the track is.

But you can see the main bridge - and there are plenty of interesting shots like this one with the water, the sunshine and the boats.

Some quite good shots can be taken from around the first corner, which is quite a high speed right-hander - and that has become the standard main start picture. Another good chance is Turn 4, near the chicane, which has a nice big sailing boat in the background this year. The Valencia port used to be the home of the America's Cup, so all around the venue you can find plenty of yachts.

My favourite shot from today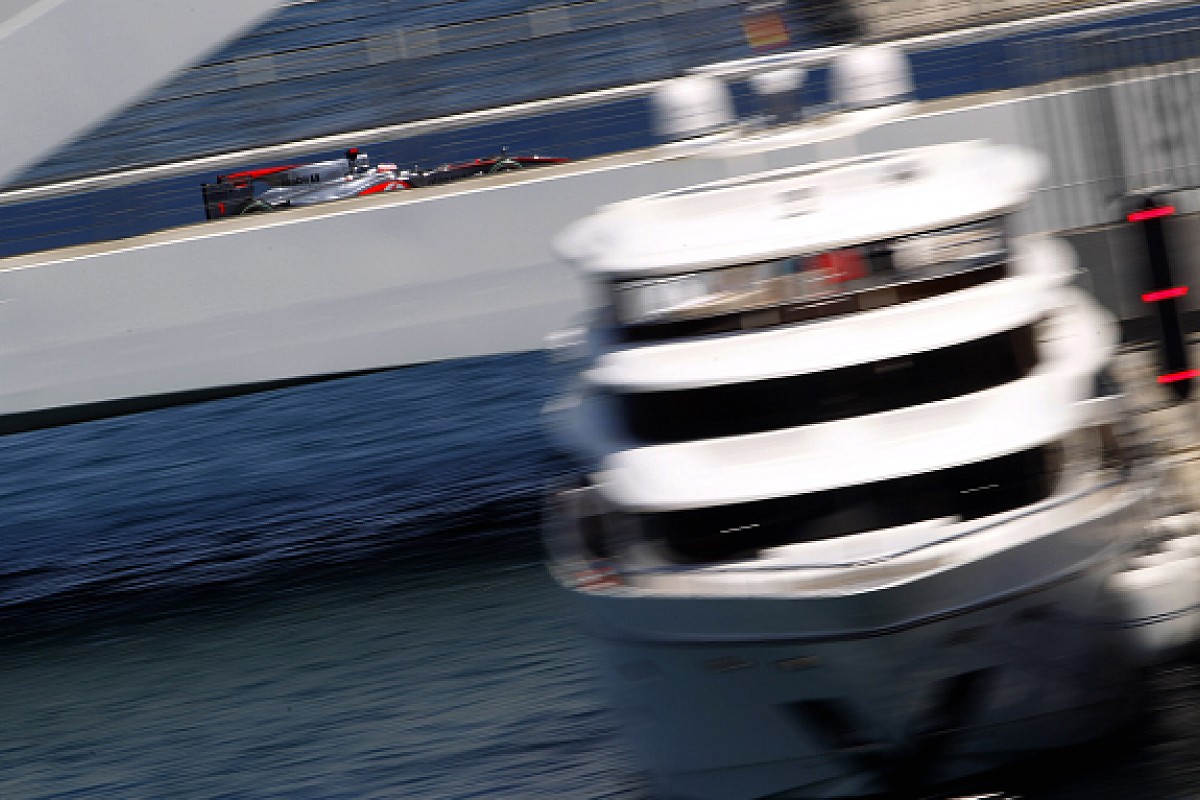 With Valencia being one of the only tracks on the calendar with a bridge, it is important to make the most of it.

This picture was also taken from the Paddock Club building and it incorporates everything about Valencia - a car, a bridge, a boat and lots of blue water.

You never get to see the whole car shooting across the bridge, so capturing it with the slow shutter speed can be quite tricky, but I think this one came off quite well. I like this shot because it is different from the norm. There isn't a whole car and with the colours it almost looks like the car is floating on water.
My favourite shot from Valencia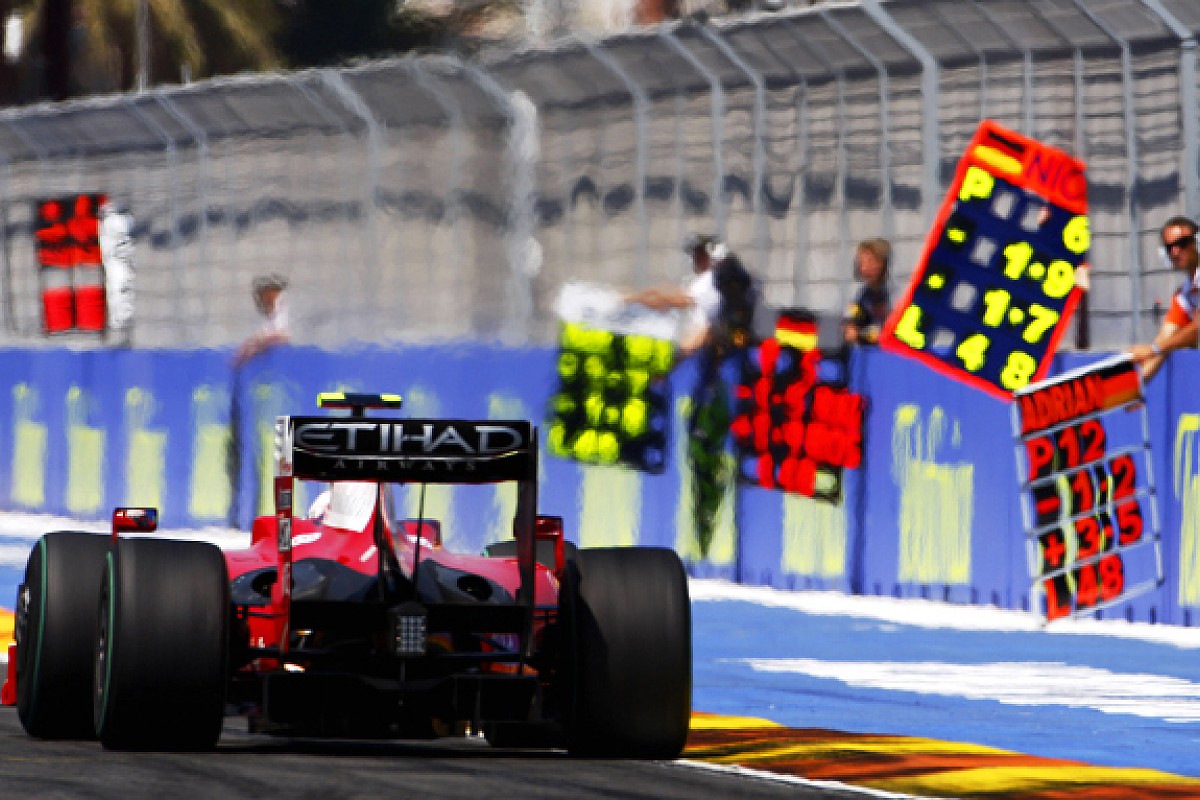 This was taken in the race last year. I liked this one because there are not many places where you can get such bright colours on the start/finish straight.

The picture itself is taken from the outside of the final turn, which is actually on the inside of the corner.

This shot works well at Valencia because the pitlane is so short, so everyone is quite crammed together. It is also important to do this shot early in the race when the cars are still close to each other, so most of the boards are out.

Without those boards, it would look like a pretty bog standard shot with just a few sponsors' logos. With the boards, it makes a great shot.