After Monaco, where you get the best pictures of the whole Formula 1 season, it can feel a bit of a let-down coming to Turkey. You definitely don't get the same buzz at the two races when you come back after each session.
On the streets of Monte Carlo there is so much variation and it is such a brilliant place for photographs - which is in total contrast to Istanbul. Turkey is a modern circuit, with high fences that make it really hard to get a clean shot of a car.
Add into that the fact that if you peer around the corner of a fence you get told off, and some of the holes cut in the fences are covered up with advertising hoardings. So next time you see those sponsors' logos on the TV - just think of us photographers!
Saying that, because it is so hard to take pictures, making a bit of effort can make a big difference. When you find something that no one else has, and it is special shot that other photographers comment on, you do get a really good feeling!
WHERE TO TAKE GOOD PICTURES FROM
I wouldn't say that there are any specific places in Turkey that stand out as 'classics'.
Even the great Turn 8 isn't that great for pictures. Sadly, we have to stand too far away from the corner and that makes it quite bland.
You need a good background or something there that will make it exciting - to give it the feeling of speed. A big open circuit with masses of run-off doesn't give you that. You need to be close to the action to get across how fast the cars are going.
One place that is good, and which does make this circuit a little bit better for us, is the podium. In Turkey it is facing the right way, it is not in the shade and you can get lovely champagne shot because, with a 3pm start, by the time it finishes the sun is going down with lovely light conditions.
The other place you can get good shots is the pits. Down there you can try different things to build the excitement of F1 - and there are quite a few opportunities. The cars are laying down rubber, there is smoke coming off the tyres, there is the contrast with the sky - it makes F1 look amazing!
MY FAVOURITE SHOT FROM TURKEY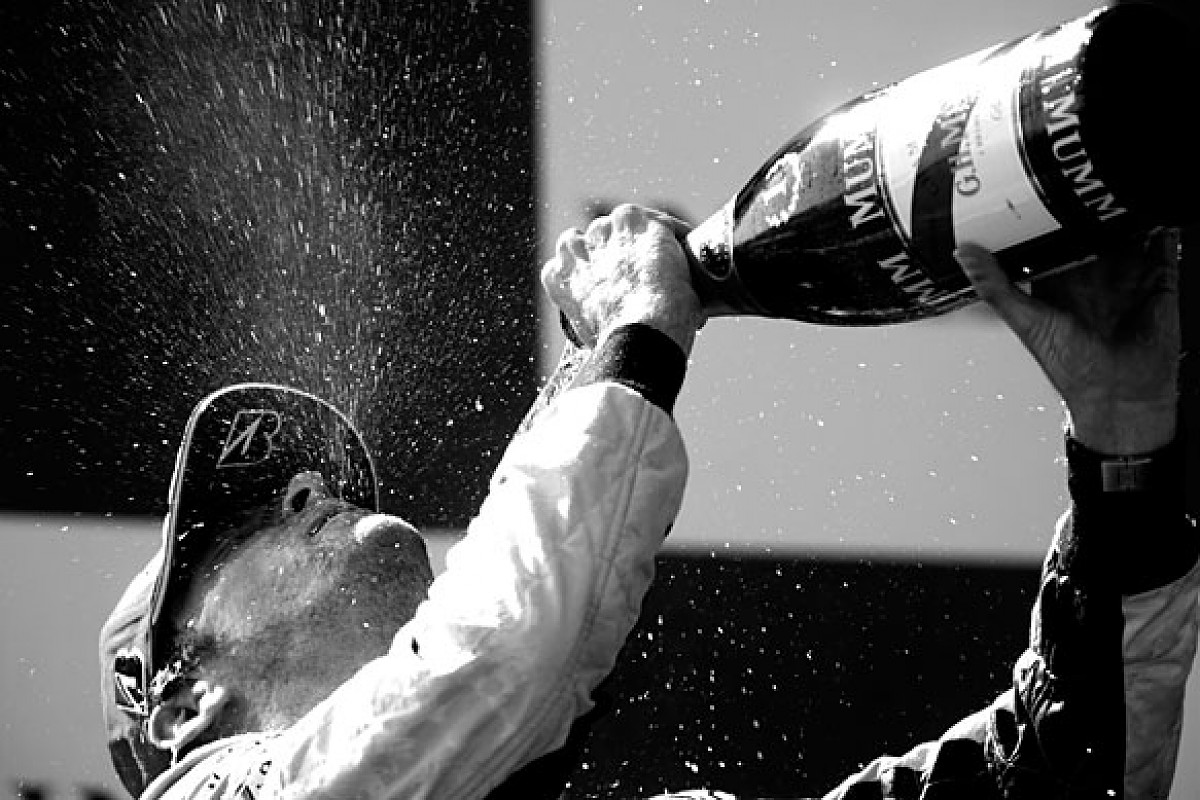 This is the podium from last year and, as I said before, this is one race where the post-race celebrations are fantastic for pictures.
There is always a bit of a post-race scramble to get into a good position for the podiums. Photographers need to be at the podium about half an hour before the end of the race if you want to get a decent position, and we all have to queue up about one lap before the end of the race to be let through - when there is a bit of a stampede and a jostling for position.
Then, add into the mix that while we are trying to take pictures there can sometimes be spectators trying to get into the pitlane - pushing and shoving and climbing to try and get over us!
Luckily last year I didn't need to get involved in all that as I was looking to do something a bit different, so I stood to one side away from the scrum. And this was the result.
The light for this shot was great, as it picked up on the spray. You don't get that very often on the podium, as they do tend to be in the shade when the race finishes. You can see great emotion here in a moment of pure celebration.
MY FAVOURITE SHOT FROM TODAY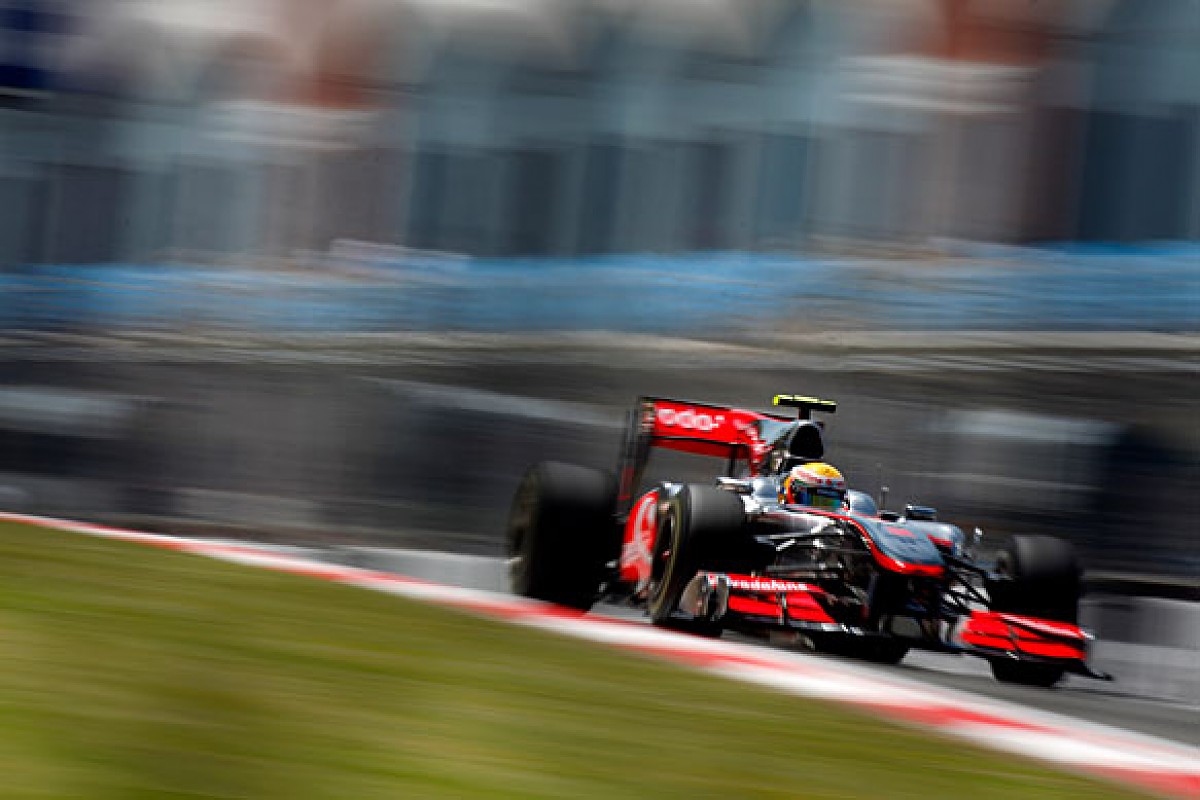 This is a shot that I attempted a fair few years ago. The first couple of seasons of trying it didn't work. Last year I got just a couple of cars but this year I went back and nailed it - and the hit rate was high.
This was taken at the end of the main start-finish straight just before the cars hit the brakes. The cars are going at quite a pace, and this picture is actually taken through the fence with a slow shutter speed to give that sensation of speed.
There is the pit-building in the background that is all blurred, the movement of the car, the grass blurred in front - but Hamiltons's helmet is pin-sharp, which is what you aim for all the time with a slow shutter speed shot. Overall it gives the real impression of an F1 car at high speed.