North One Sport: saviour of the WRC or media production company who wouldn't know a passage control from a track control arm? The London-based firm's arrival as the World Rally Championship's global promoter has polarised opinion, not least on its first attempt at a calendar for next season.
Arguably, given that North One Sport only took over global promotion on January 1, it's a little early to be judging the performance of the firm formerly known as International Sportsworld Communicators. But it's been a hectic old four months, so let's give it a go.
North One Sport's 2011 WRC calendar, first proposed to the World Motor Sport Council in March, is a case in point of how the company divides opinion. North One Sport's attempt to strong-arm Abu Dhabi on to the schedule demonstrated an understandable desire to placate the sport's biggest investor. But, at the same time, doing so to the detriment of the Jordan Rally ultimately came back to bite Simon Long, North One Sport's enthusiastic CEO.
The Jordan Rally has become one of the WRC's highest profile events, courtesy of a hands-on approach from the royal family. It's also the event which introduced the WRC to the Middle East. And, while it might not have the wealth or investment potential of Abu Dhabi, it has built a band of loyal followers in its very short history in the series. People like Jordan and the way it's ingratiated itself into the sport's fabric in a way which would be alien to Abu Dhabi's apparent policy of pricing the top table, adding a couple of noughts and taking a seat.
Jari-Matti Latvala during the 2010 Rally Jordan © LAT
Don't get me wrong, I'm very much looking forward to seeing what Abu Dhabi can bring. And I think a truly global WRC probably should support two Middle East events. It's easy to be altruistic, but money turns worlds and the WRC would be considerably poorer without the financial support of Abu Dhabi.
Common sense has prevailed. Jordan's in next year, expect Abu Dhabi in the following season and then either a policy of rotation or a Middle East double-header in a 16-round calendar from 2012 or 2013 onwards.
If Long's initial calendar proposal did not sit well with the WRC aficionados, that was nothing compared with the reception it received in the corridors of Parisian officialdom. Another challenge North One Sport faces is building a working relationship with the new-to-office president Jean Todt.
The World Rally Championship is, essentially, formed by two constituent parts: the regulator (the FIA) and the promoter (North One Sport). From that relationship comes the inevitable question of who leads who? The FIA owns the sport, but North One Sport determines its worth. Formula 1's rapid rise to immense fame and fortune as a business and a sport is testament to a harmonised relationship between the two parties. Equally, the shambolic politicking of last year bears out the mid-season discord.
It's tough enough for a sport when one new administration arrives, with the inevitable finding of feet, but when both arrive simultaneously, it could prove a tricky time as the two learn to live with each other.
North One Sport's negotiations were conducted with outgoing president Max Mosley last year. Todt is undoubtedly his own man, with his own ideas and his own modus operandi.
Long and Mosley had worked hard and found a common ground which appeared universally amenable to the stakeholders. With the election of a new regime has come a clean sheet of paper. We've gone back to square one on many issues. Right now that might seem negative, but it needn't necessarily be so. Until we've seen the full extent of Todt's vision for the sport and how he sees North One Sport exploring the commercial side, it's unfair to comment.
Certainly, for now, North One Sport's wings have been clipped while the president takes stock. Again, that's fine, but there's likely to be a growing impatience in North One Sport to get on and implement some dynamism and fluidity into the WRC as soon as possible.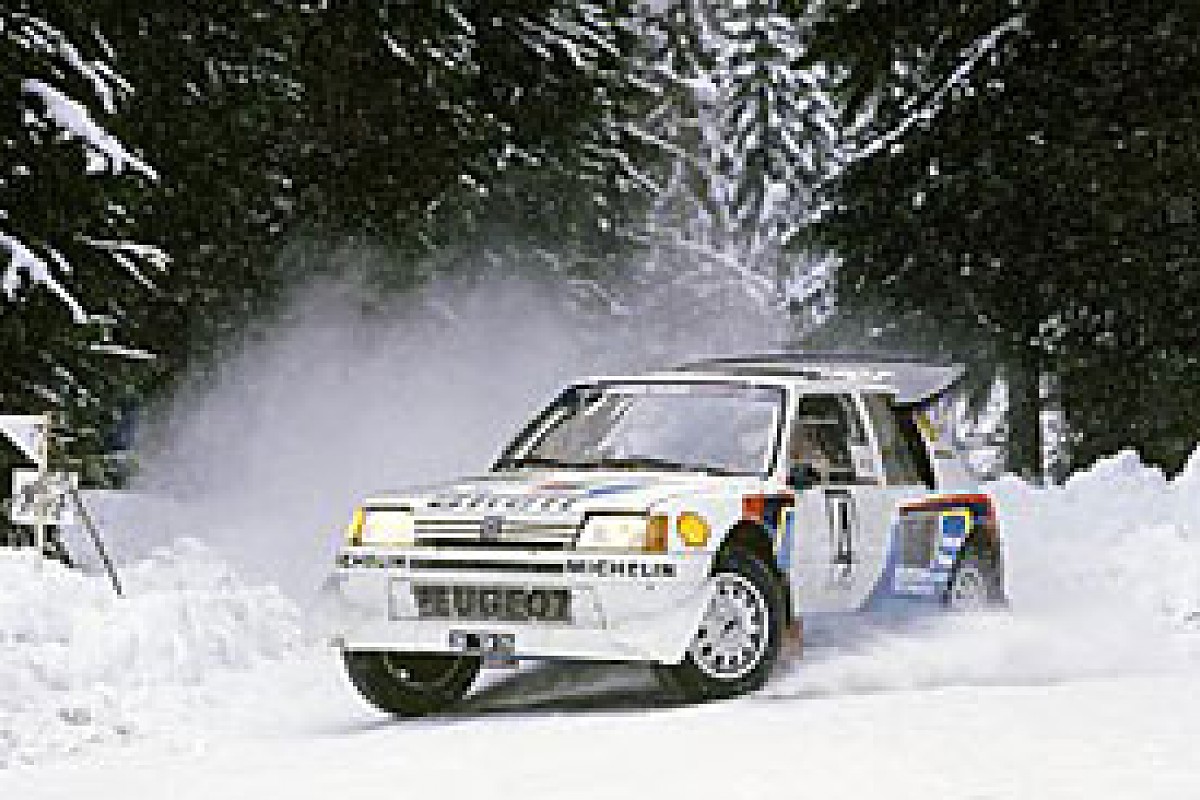 Juha Kankkunen, Peugeot 205 T16, 1986 © LAT
It' fair to say the World Rally Championship is a pretty backward-looking establishment. Whichever way you turn - and I'm guilty of this from time to time - things were better when rallies lasted week and Prozac-pumped drivers wrestled flame-spitting, Avgas-guzzling Group B cars through forest stages 100 miles long and across frozen lakes in Sweden. Because, in those days, it always snowed when it was supposed to snow.
The WRC is a community populated in the main by enthusiasts. Look at individual rallies, there's a handful of employees paid for what they do, but the backbone is the same volunteer force which has been in place since time began.
And then there's North One Sport, which isn't exactly packed to the gunnels with folk who fell in love with our sport roadside in the dead of night, loving the smell of mud on exhausts as much as the fact that they'd been temporarily blinded because they'd looked too hard into the rack of Cibies lights ranged across the front of that particular FIAT 131 Abarth.
To many of the black-shirted ones in our sport, a story about Group 4 is likely to centre on a security gaff, rather than a grunter of an Escort Mk II. It's not hard to see why there's the occasional flash of animosity towards North One Sport from those who've spent a lifetime serving the sport they love.
There are the exceptions, of course, before one-time rally driver and long-time talker Julian Porter, BTRDA champion Martin Meadows and ace co-driver Steve Turvey reach for the nearest stick to beat me with. And North One Sport should realise the importance of those assets. Granted, for North One Sport, the bottom line is more important than our fascination for the fastest line, but our life is their commodity.
This has turned into a bit of a rant about North One Sport. That's not what I intended. North One Sport has the potential to unlock our sport's full potential.
A couple of years ago, there was way too much talk of new media and watching the WRC on mobile telephones. Thankfully, that's died down a little bit. Undoubtedly, the WRC can work exceptionally well across the medium of the internet. It's a data-rich sport, and all of that data can be packaged in a digestible and enjoyable form. But it's got to be applicable and it's got to come side-by-side with the sensory assault which is standing on a stage and watching our heroes go to work.
And, as much as North One Sport might come with more swanky Soho media types than bobble hatters, there's a mighty case for injecting some new blood into the FIA.
It's easy to overlook the massive financial punt North One Sport has taken to globalise the World Rally Championship. Let's not forget, the FIA wasn't exactly overburdened with bids for the role of global promoter last year. Now we have one and they're in it for the long run.
It's hard to imagine what the next 10 years will bring under the tenure of North One Sport. With a prevailing wind, we'll be at the sharp end of sport and business, with manufacturers aplenty, a pukka calendar with the perfect blend of old and new. And Adam Gould and Cameron Davies (you heard it here first) fighting for world titles.
Alternatively, the next generation could spend much of the 2020 season hankering after that legendary Frenchman Sebastien Loeb and his classic Citroen C4 WRC...