Albert Park is a unique circuit. It has got distinct characteristics but it does, like most Formula 1 photography, rely on the weather a bit. When the sun shines here it can be awesome - especially with the late start.
We were all getting very excited about shooting the second session this afternoon which started at 4.30pm because the light was going to be absolutely fantastic - and had been for the last four or five days. Of course, it got to about 2pm, the sun went in and it was miserable and cold, which was a bit of a disappointment.
In those circumstances, though, you still have to do the job - and think a bit laterally to find something that will work. That is what I think I've done with the Robert Kubica shot - finding something that is colourful and integrate the car into it. Plus, it is something that makes it unique to Albert Park.
WHERE TO TAKE GOOD PICTURES
There are lots of start opportunities here. There is a tower just off the start line, which is a unique shot. You can get a very good start shot low down as they come off the line too, which is not common in modern day F1.
But I particularly like the entry into Turn 6. There are trees running all the way down each side of the track from Turn 5, so my original plan for this afternoon was to head up there - to get the car coming through the sun and shadows. You shoot the car in various guises through that - and it can be spectacular with the warm light and black backgrounds.
Also it is good around Turn 10, as you have the lake there. There is a tower on the inside there, and you can shoot a shot with the crowd in the foreground, the car and the fence blurred - and with water in the background which is nice.
It is a photogenic circuit and because of its unique properties you will always get stuff that you don't get at the traditional tracks. You just have to make it work.
MY FAVOURITE SHOT OF MELBOURNE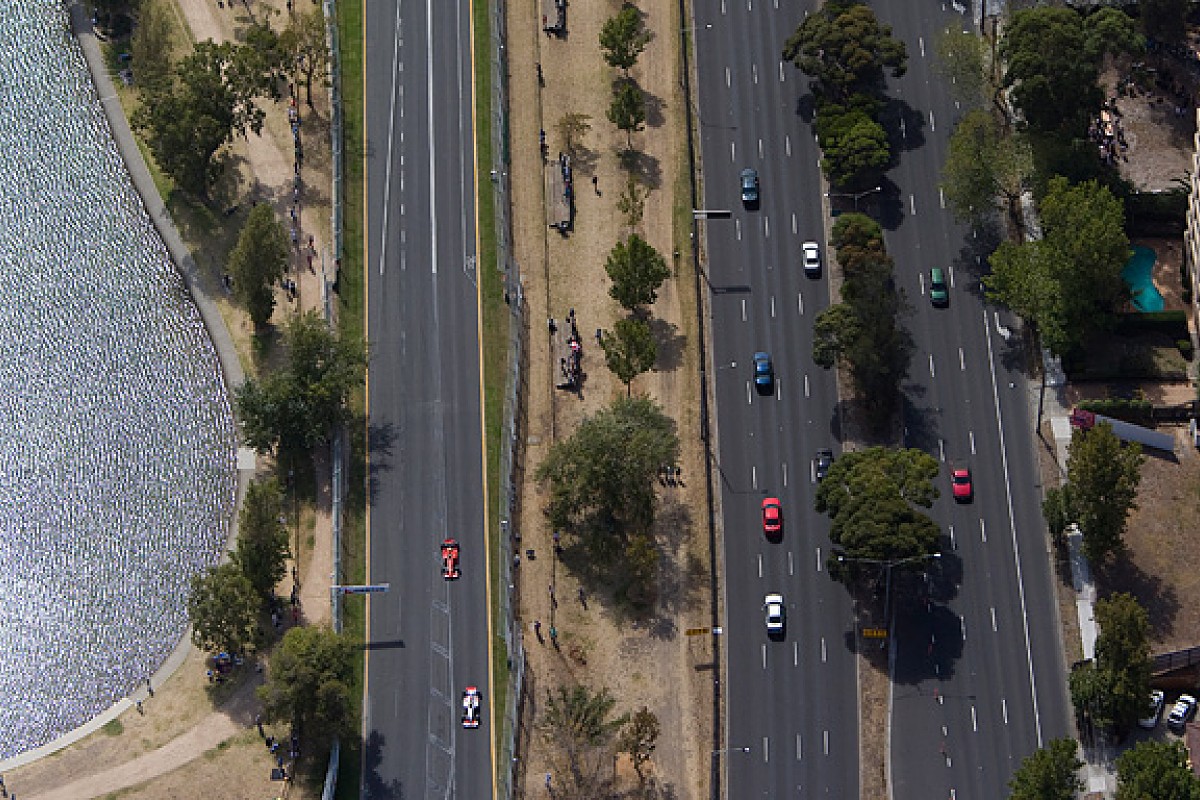 Melbourne officials are quite happy about helicopters flying over the track - and this is one I particularly like from up in the air. It's from 2007. This shot really shows how close Albert Park is to the real world - with cars running up and down the road. It was lucky that there happened to be a red and silver car running on the road at the same time as the silver McLaren and red Ferrari were on the track.
MY FAVOURITE SHOT TODAY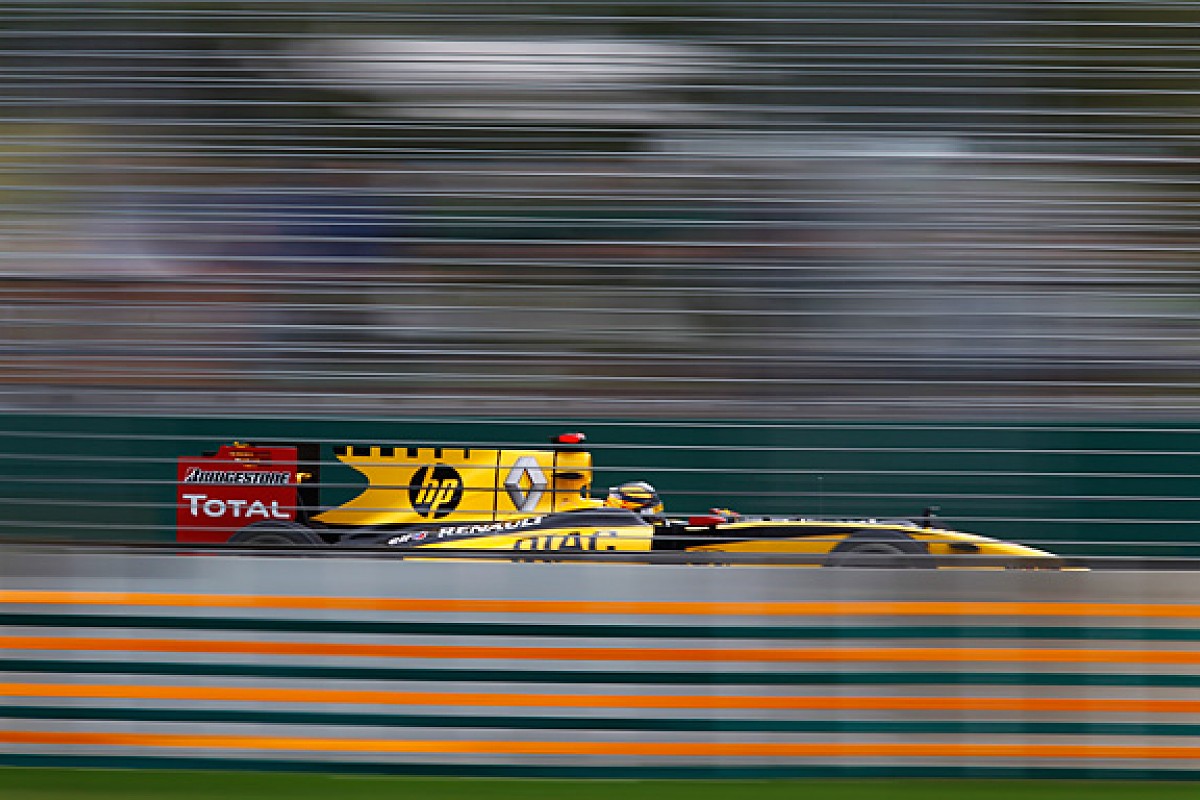 This was taken from a spectator bank on the inside of Turn 14 and you don't need special access to it. Any fan who is at the race can get a picture like this in theory, even though it can technically be quite tricky.
It is just before they turn in, and it nice with the Australian colours from the fence. It shows that if the sun doesn't shine there is still something you can do - you just need to think a bit more about it. This shot has got speed; it has got colour - and it is something you could only get in Albert Park.