Got to admit that seeing the new Renault in that gorgeous original black and yellow livery struck a chord. I was never too keen on the hotch-potch orange scheme in deference to ING even if did only take some internet genius a matter of seconds to create a new logo, 'cheatING' as soon as the Singapore rumpus broke cover.
The new car reminded me of heading, excited, to Silverstone in 1977, where, at my first Grand Prix there, I saw some rather significant debuts - a certain Gilles Villeneuve and the Renault RS01 on its Michelin tyres.
Jean-Pierre Jabouille (RS10) won the first race for Renault at the 1979 French Grand Prix, Dijon-Prenois © LAT
At first, Renault wasn't exactly the sort of team you warmed to. After all, they had this blown 1.5 litre engine, the first turbo amid an equivalency formula everyone said couldn't be overcome when you were up against 3-litre normally aspirated engines.
Back then, it was all about the British teams and their Cosworth DFVs against Ferrari's flat 12, Keith Duckworth's masterpiece having dominated F1 for the past decade. Duckworth himself had proclaimed turbos to be the province of those who couldn't build proper engines.
Bernard Dudot, meanwhile, had been working away in the background on the Regie's blower, with Jean-Pierre Jabouille doing the development driving.
Jabouille wasn't one of the 'fashionable' French drivers. There wasn't the glamour of the late Francois Cevert, for instance, whom Jean-Pierre had finished runner-up to in the French F3 championship some nine years earlier. It hadn't really happened for him after that.
There'd been sporadic F2, culminating in a championship win in '76, and development driving for Alpine. He was seen as an engineer/driver, something of a plodder, not a flair driver like Cevert or even as exciting as the likes of Laffite, Jarier or the daredevil Depailler.
Initially the Renault blew up a lot and the turbo lag was dreadful. At Silverstone there were jokes about Jabouille getting on the loud pedal out onto Hangar Straight and the power chiming in just in time for him to turn into Stowe.
Jabouille was tall, blond and, at times, unkempt before it was really trendy. Up and down the pitlane rival mechanics spoke of Catweazle and his kettle. For those of you who aren't of a certain age, Catweazle was a kids programme from Kip Carpenter about an eccentric, dishevelled and smelly but loveable old 11th century wizard who'd been accidentally transported to the modern day. A bit unkind for a man who'd studied fine art at the Sorbonne in his earlier days...
By late '79, Catweazle had been dropped in favour of Worzel Gummidge but the general mickey-taking was much quieter. Renault had got it together in pretty short order. In '78, at places like Osterreichring and Monza where it could stretch its legs, Jabouille qualified it in the top three and by the middle of '79 he'd won the French GP from pole at Dijon.
Still though, it wasn't the sort of outfit you 'supported' - unless you happened to be French. The team was now a threat and, as one of the 'grandees' - along with Ferrari and Alfa Romeo - an object of suspicion if you believed that the paddock politics of the time was an anti-British Jean-Marie Balestre blessed conspiracy against those fine little 'garagistes.'
I've got to admit that my whole attitude to Renault was changed by a woman. I'd been fortunate enough to win the Williams Lyons award for aspiring young motoring writers and I found myself in a penguin suit at the Guild of Motoring Writers annual bash, worrying about having to make an acceptance speech in front of the great and the good.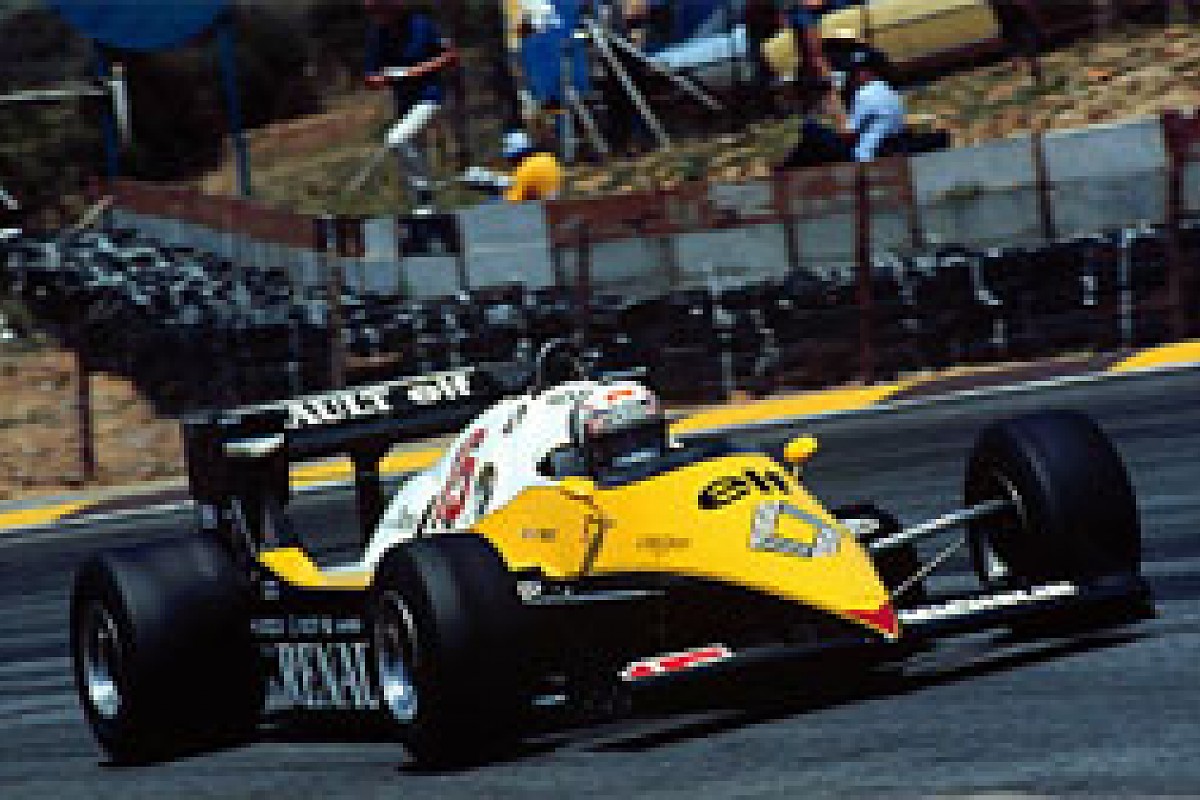 Alain Prost (Renault RE40) 1983 South African Grand Prix at Kyalami © LAT
"Just take the money and run!" laughed Eoin Young, who I was sat next to. As a kid his 'From the Grid' column in Autocar had always been required reading alongside Peter Windsor's reports and, frankly, I was a bit star-struck. Obviously I now know his name is pronounced 'Ian' but, back then, every time I addressed him I was making a noise like Zebedee in the Magic Roundabout.
Everyone else was obviously finding it funny but Eoin never corrected me and it wasn't until he went to the loo, much later, that someone on the opposite side of the table, whispered across, "Err, it's just 'Ian'..." Cue much laughter at my expense. Just as I was colouring up nicely, the glamorous woman to my right put her arm around me and said, "He knows that, it's just his Geordie accent..." She was Yvette d'Arcy, who sadly succumbed to cancer seven years ago. She was Renault's PR, charm personified and could not have been more encouraging about a career in motor racing journalism.
I can't say it transformed me into a passionate Renault fan but mention The Regie after that and I thought about Yvette, not a French nationalist outfit intent on doing down the Brits. I even remember feeling a certain sympathy when, just a few years later, they withdrew from F1 on the back of a paltry 16 points in 1985 and a recommendation from Derek Warwick that the RE60 should be entered for the Caravan Club's Tow Car of the Year award...
Then, of course, they did it again with a normally aspirated V10. Williams found itself in the lurch when Honda deserted them in favour of McLaren and they were forced to run a non-turbo Judd in 1988. At the time I was covering F3/F3000 and I remember talking to Glenn Waters, boss of the Intersport team which had run Damon Hill and Martin Donnelly in F3. At the time, Honda was dominating F1 but atmo engines were the future and Glenn knew a bit about the Renault motor. Mark my words, he said, that engine will be a world beater. He wasn't wrong.
By the mid nineties, of course, the team that would become the nucleus of Renault's second coming was winning world championships with Michael Schumacher as Benetton.
Again, perhaps it wasn't a team that engendered tremendous warmth. They had a certain swagger, were a bit Jack the Lad, and in '94 of course, there were the dark traction control mutterings and the Verstappen fuel filter episode. But equally there was no denying that whatever they did - be it pitstops, strategy or even the Rapid Movements five-a-side football tournament! - they were pretty nifty.
Many of the key players were lost to Ferrari before Renault returned officially in 2002 but the core of that Enstone team was the outfit that finally ended Ferrari's unprecedented dominance in the noughties, with Fernando Alonso. By then they were part of the Establishment and I was aghast at the drama that befell the team over Singapore and the fate of Pat Symonds in particular.
Of course, you could see it coming. You could see how a media circus would turn an attempt to safeguard hundreds of jobs by harmlessly spinning a car into the Singapore wall at a second gear corner into the worst crime in Christendom. In truth it looked worse than it was because Nelsinho screwed it up. He was meant to do it gently, like Grosjean did accidentally a year later...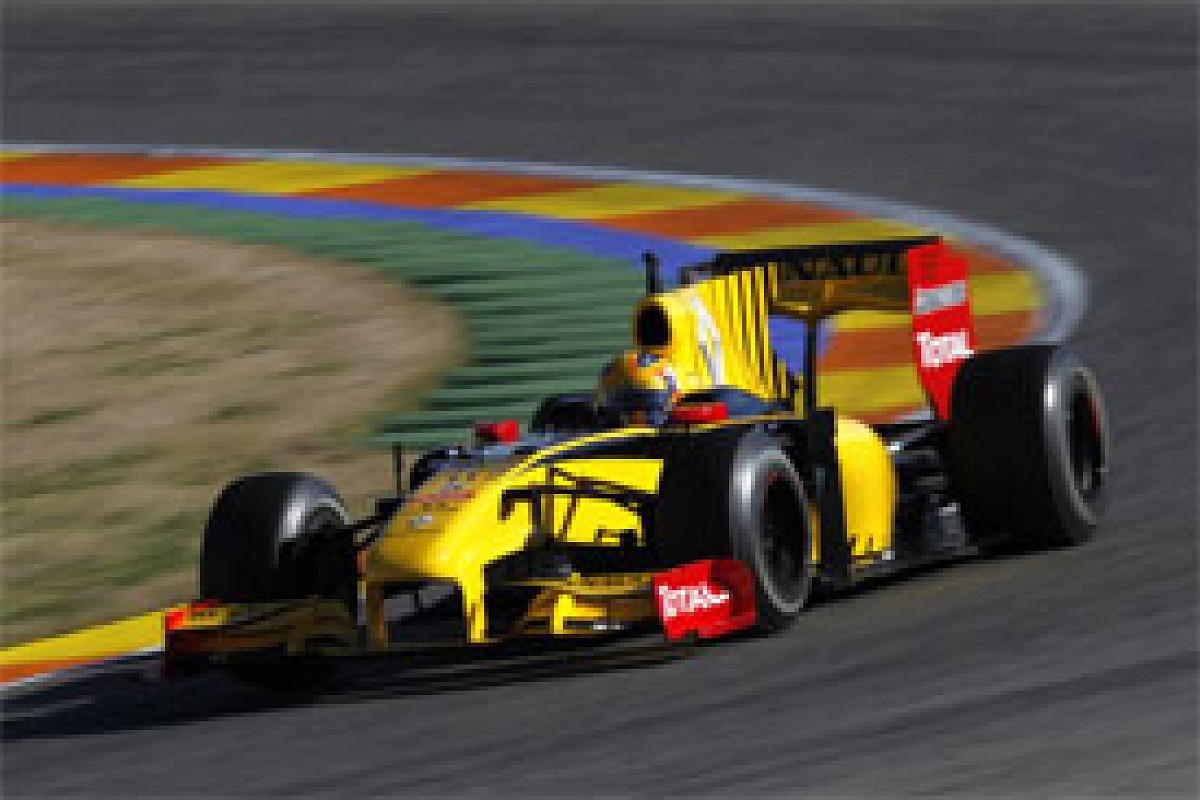 Robert Kubica tests the Renault R30 at Valencia © LAT
It made me laugh when I read one of the March founders, Robin Herd, talking about how Chris Amon should have won at Spa in 1970 but was beaten by Pedro Rodriguez. Herd explained how it was generally known that Rodriguez has a 3.3-litre engine that day (the limit was 3.0 litres) and that they'd known right after, but putting in a protest wasn't the sort of thing you did back then.
Felipe Massa might not agree but, for me, that was way worse than anything Renault did. Pedro and Chris should have finished their careers 1-1 and not 2-0. It might have scared Amon for life although, having met such a rounded man a few years ago, I somehow doubt it.
You wonder about the circumstances of the 75% Renault sale to Genii Capital. It looked very much as if Renault wanted out and you have to ask why they didn't unload it 100%. Maybe they wanted a ready-made route back for a proper works campaign when it suits them. Or, maybe, as engine suppliers to Red Bull as well, perhaps their exit would have been a mite inconvenient in the light of everyone else's defection. Was a deal done to lessen their embarrassment over Singapore if they stayed around awhile?
Certainly it seems that money is an issue. One of the less welcome elements of a return to an era of independents is the return of pay drivers. In fairness to Vitaly Petrov - who has apparently said that he's not bringing huge Russian sponsorship, just some help from his Dad and a few friends - he has won GP2 races, but you can't help wondering whether the name agin the second Renault should not really have read 'Vitally $15m."
Thirty years on though, Renault PRs are still helping me out of holes. Just before Christmas I'd planned a foreign trip to install a kitchen and furniture in a ski flat in Bulgaria. It involved 4500 miles in eight days, a lot of DIY, at which I'm rubbish, and a long-suffering mate. Three days before we were due to leave, the van we were taking was driven into. Renault's Tim Jackson saved the day and produced, seemingly out of a hat, a Renault Master. Undoubtedly he doesn't have quite the allure Yvette did, but all the same I wanted to kiss him.
As a kid I always loved Renault Alpine A110s and dreamed of driving the Monte Carlo rally in one. Forty years on I was faced with an iPhone whose Google Maps was telling me I was going to take 8h52m to drive from Bansko in Bulgaria to catch the ferry from Igoumenitsa in Greece. We had to be there at midnight and we fitted the last piece of kitchen plinth at 5pm. There was one ferry a day and I'd already extended the loan of the van.
The conversation went something like this:
Me: "This is a van, not an M3. I've got absolutely sod all chance of making up two hours in seven driving this."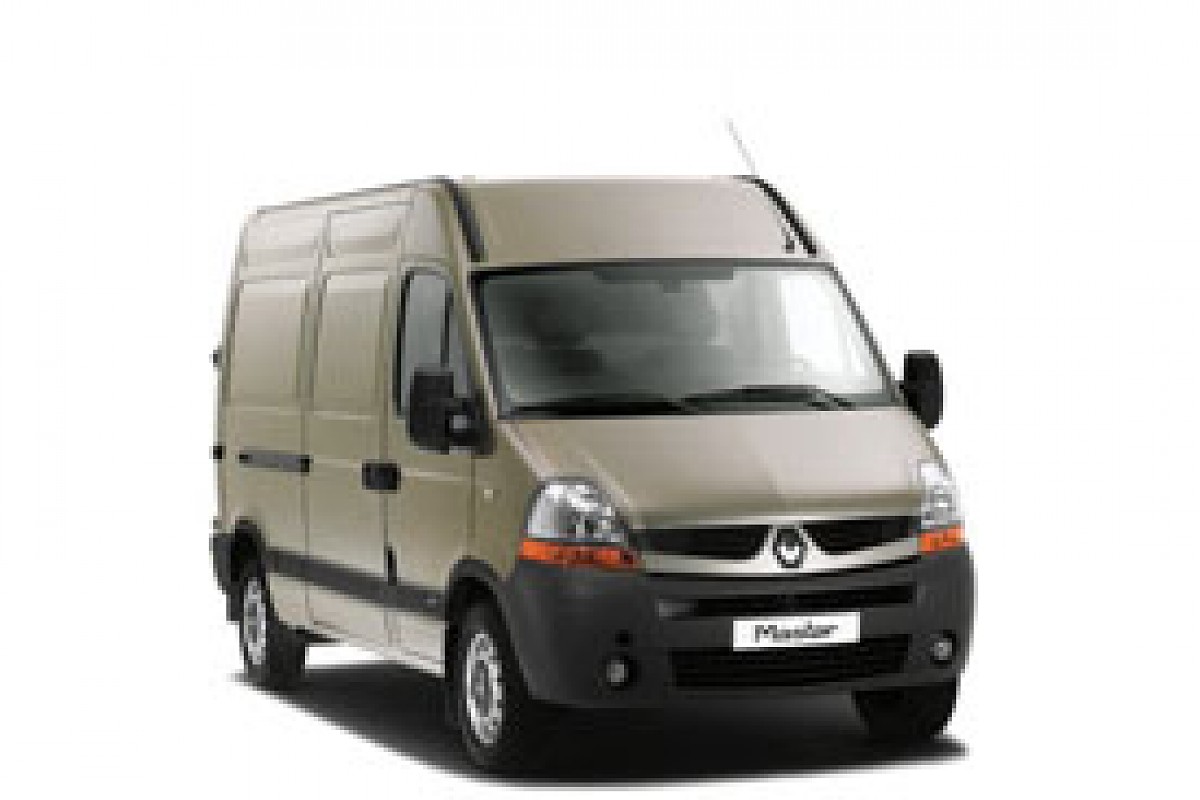 Renault Master van © Renault
Mate: "The only alternative is driving through Romania again and I'm not up for that. It's got more potholes than Britain and even if we miss them we're going to come around a corner and collect a horse and cart. Let's go for it."
The result was an average 71mph for three hours in the sequential-shift Master to reach Thessalonika, which included crossing a mountain range. Whereupon we found the world's best motorway all the way to the port, just opened and seemingly unknown to Google Maps. We were there by 10.30pm.
The mountain range bit was driven like a long special stage with my mate reading from his iPhone - it's a 120 degree left opening out into an easy right, and on like that. I remember thinking that if Google Maps didn't know about the motorway, it's a darned good job it knew its left from its right. And while it may not be quite an Alpine A110 to look at, I can report that as a van, the Renault Master makes a bloody good rally car!
Reading Gary Anderson's technical summary last week, it seems that the new Renault was among the more basic of devices breaking cover in Valencia. I find myself hoping that it's not too basic to afford a team of basic racers a genuine shout at being competitive. It's a reflection of the quality of today's F1 line-up that when you exclude the four world champions already on the grid (Alonso, Button, Hamilton and Schumacher), there are another four again who could have a championship in them.
Without question one of them is Robert Kubica and although I fear otherwise, I hope that the team, cash-strapped or not, Pat Symonds or not, is strong enough to give him a decent stab.