European open-wheel racing has long tapped into Brazil as a source of drivers, but very few of them have flown across the Atlantic without a healthy chequebook stashed in their carry-on luggage.
Roberto Moreno is one of the rare exceptions, having being talked into racing in Britain by Nelson Piquet despite having no money and never having raced anything larger than a kart.
After sleeping in his VW to maximise the number of races he could get to in his first season, his career snowballed to the point where he found himself climbing the podium steps for Benetton at the 1990 Japanese Grand Prix.
When the F1 door closed he moved across to the US and enjoyed a successful stint in CART, finishing third in the 2000 season. Now focusing his energy on helping young drivers, Moreno used the interview stage at AUTOSPORT International to reflect on his remarkable journey from karting in Brasilia to racing in F1. And subsequently his open-wheel career in America, which only ended with the final Champ Car race at Long Beach in 2008.
Q. Presumably you've been reading AUTOSPORT forever?
Roberto Moreno: I think so. It's sort of gets me an idea of how Europe is like, but I try to stay away from it because I miss it so much. I love racing, I love Europe, I miss Europe a lot, but if I wanted to go open-wheel racing after Formula 1 then I had to go to the US. So I have been there 12 years, and I might be coming back this way again, not to race, but to help young kids getting on with their careers.
Q. You don't actually look much older than when we saw you winning a Formula 3000 championship in 1988.
RM: Well, I don't feel older. I still drive quick, I'm sharp, my reflexes are quite high still. I'm 50 years old and I still do things like I did a long time ago. I'm happy - I'm happy in life, I had a great, enjoyable career. It wasn't easy the way I did it, but I am probably one of the only drivers who came from Brazil with no money that made it all the way to Formula 1.
Q. Take us back to Brazil in the late 1970s. How did you find your way to Europe?
RM: I bought a motorcycle when I was 12 years old and the motorcycle mechanic in Brasilia, the capital of Brazil, was Nelson Piquet. I basically saw Nelson from the start - when he went to do Super Vee racing, when he came to Europe to do Formula 3, and then he came back from Europe after winning the British Formula 3 championship and he'd just signed with Brabham.
He said: 'Roberto, if you want to race, you are not going to race in Brazil'. I said, 'Come on Nelson, I can not think of going to Europe to race. I've never raced cars before. I've only done go-karts.' He said: 'Well, you're going to do your first one because I've already seen everything that needs to be done for you to race Formula Ford'. I said, 'Oh, come on. I don't have any sponsorship, I don't know anything about how to get started over there and I can't even speak English!' He said: 'Well, you don't need to speak to drive. There's a fellow called Peewee [Greg Siddle] who helped me in Formula 3. I already asked him and he's going to give you a hand. You're going to do most of the work, but he's going to help you at the start. As for sponsorship, I have an old sponsor of mine that doesn't want to go into Formula 1 with me, and he is going to help you'.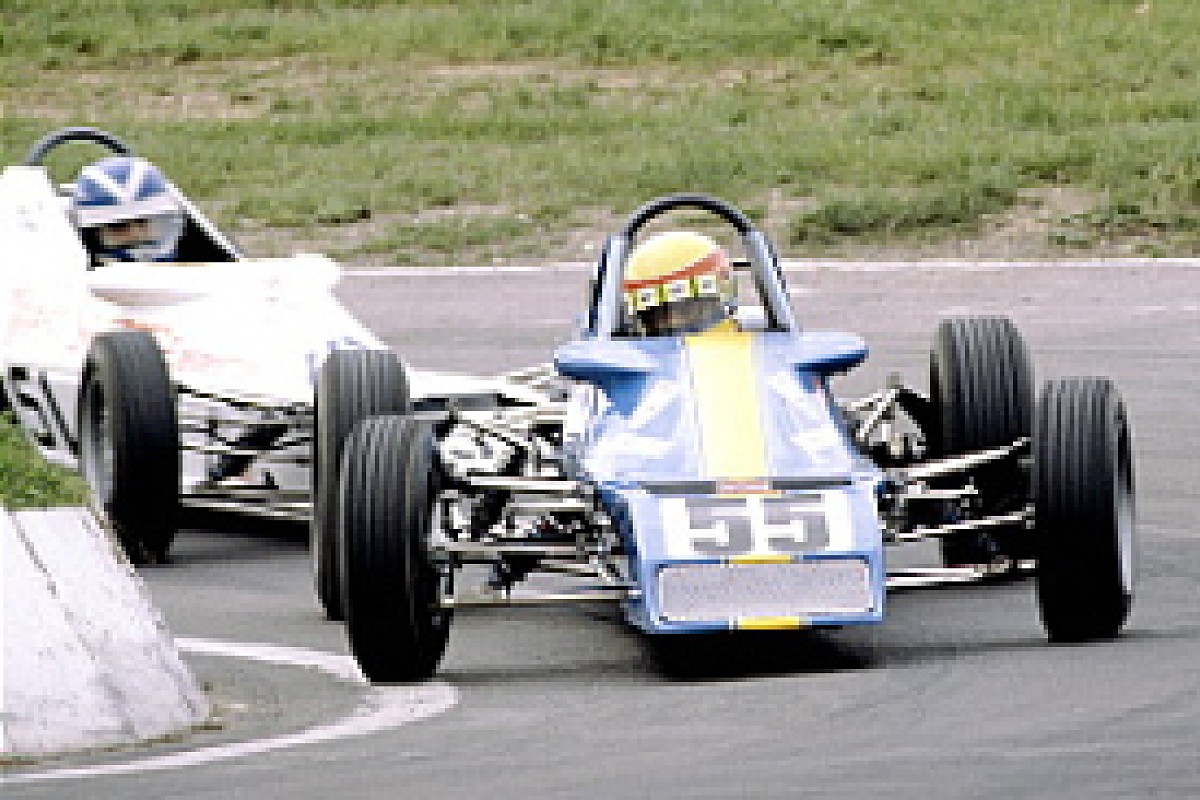 In those days it would take more or less $25,000 to do 25 races in Formula Ford, plus living money. I remember we put together from Nelson's sponsor $8000 and I got five friends in Brasilia to chip in $1000 each throughout the year, including my father. I came to the UK with $13,000 and I had to live from that money as well. I did 22 races in Formula Ford with my own team. I had an old VW car, I had an open trailer and what I did to save some money was, I bought an electric fan heater, I had this long wire and I used to plug it into bathrooms in circuits around the UK to save money on hotel bills.
Each day I slept in the car I'd save £10, and with that I could buy one tyre for my Formula Ford car. So if I did that for four nights, I had a set of tyres. I went on doing things like that and saved enough money to do 22 races. One day I'd beaten the Van Diemen works driver Terry Gray, and Ralph Firman offered me a job. From that day on, things just took off in my career. It was difficult because I never had sponsorship from Brazil apart from the initial help from my friends, but somehow I made it.
Q. Did you ever pay your friends back?
RM: No. Actually, I never had to. They loved to see me succeeding and they are still my friends - we have parties together, and it was just friends helping somebody to get somewhere. I am helping somebody to do the same with new young drivers now, to help put it back in some way.
Q. You have some young Brazilian guys that you are looking after - what sort of advice are you giving them? Things are very different to when you set out.
RM: That's what I'm finding - I'm finding that it's not the normal road like before. You'd go to Van Diemen in Formula Ford, you'd go and do a Formula 3 season, or before that you'd do Formula Ford 2000. You've got a lot of options. This guy has done Formula 3 in Brazil, he's been very quick straight out of the box in his first year, and to put him in anything lower than a Formula 3 is too little for him, but then there are so many options. So it's not easy. But we'll get there.
Q. Do you think there are too many options?
RM: Today I think so, and I think there are a lot of politics in the middle of it. I am having to handle a lot of politics to get him going in his career.
Q. Let's talk about your Formula 1 career.
RM: What Formula 1 career? [laughs]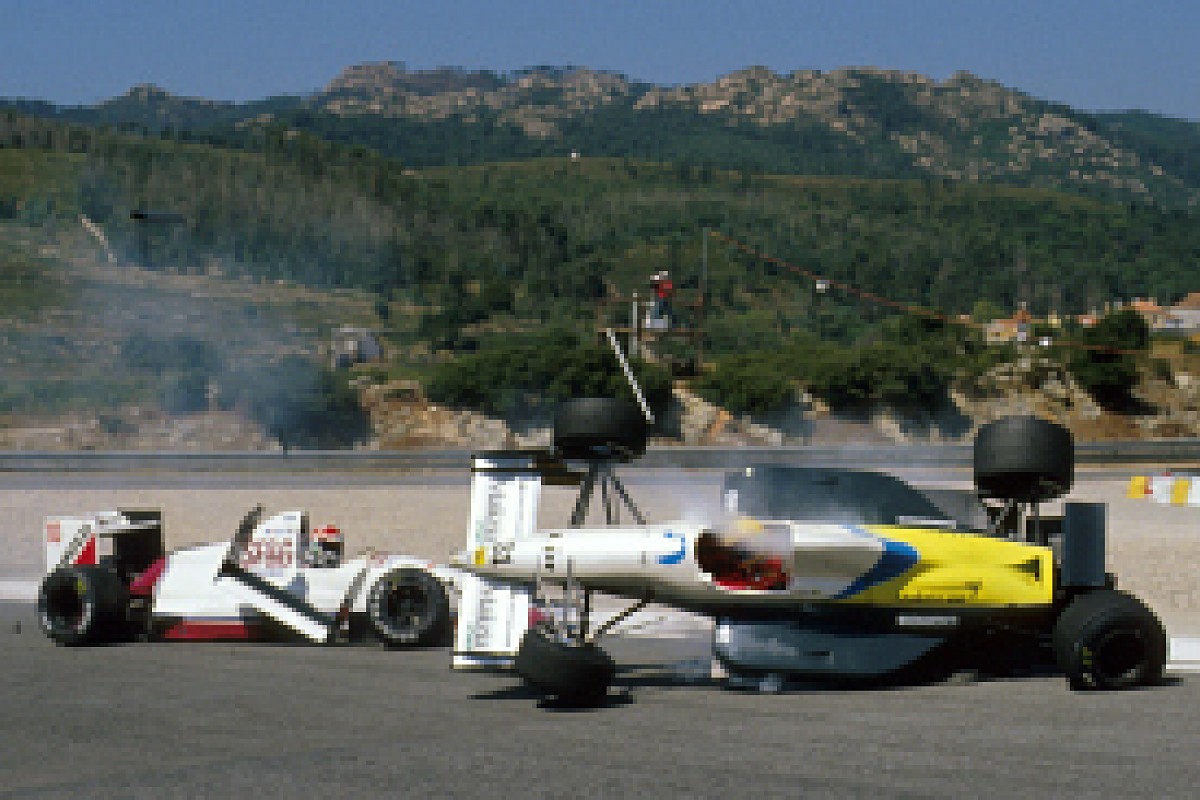 Q. You had a podium! You started off with AGS and Coloni - were you disillusioned that, in an era when there were sometimes 40 cars vying for 26 places on the grid, you sometimes didn't even make it through to Saturday?
RM: Yeah, it happened many times. With Coloni, we only pre-qualified four times in a season, with EuroBrun twice, and with Benetton, the scenario at Benetton opened for me. It was quite a challenge for me, Formula 1. But I got there, and I got there without money. My career was difficult. I got there because of people like John Barnard, he believed in me and he wanted me to become his test driver. And because of that, I got the break at Benetton.
I still remember flying to England for a meeting with Herbie Blash at the Brabham factory because it was the only seat available for the following year. Herbie was very difficult to get hold of and he kept putting me off for a couple of days. Eventually I just flew to England and said: 'I'm here at Heathrow, I came to see you'. He said: 'Oh Roberto, you shouldn't have come. I have this, and that, I can't see you today. But since you're here, come at four o'clock and I'll give you five minutes'.
But before that I called all my friends in the book, including John Barnard. And John said: 'Roberto, come and see us after the meeting, because I need you'. So I went there, and John looked at me and said: 'Roberto, at two o'clock this afternoon, Alessandro Nannini lost his arm in a helicopter crash. Everybody is calling to get the drive and we need to run two cars in Japan. You are the only one who called before the accident. Do you want to drive?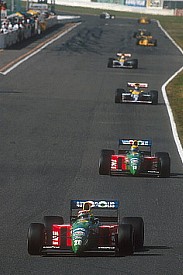 That's how I got that Benetton drive. He put the phone in front of me and said: 'Call your team and see if they will let you drive for us'. I called my team, and that same afternoon my team had decided in Switzerland not to go to the last two races. So I was free to go and race for Benetton.
Q. F1 didn't work out for you in the end, so you went to America. You won races there, was that a fond time for you?
RM: Indeed, very much so. I have been there 12 years. I'll correct you - Formula 1 worked for me. A guy with no money getting in through the back door and still making a podium and making a career out of it - it did work. It didn't work as a champion, but America did work well. I had a full-time job that I eventually got in 2000 with Patrick Racing and I finished third in the championship.
I think now open-wheel racing is coming down in the US and I miss Europe so much, so I am trying to find a way back here, helping drivers and also driving in some sort of category just so I don't get bored.