As the dust settles on another Formula 1 season - and those who have been lucky enough to follow the amazing journey since Australia back in March can now head off to (briefly) think of something else other than the crazy world we've lived in for eight months - there is certainly going to be plenty of deep reflection about the year.

Sitting in the Abu Dhabi press room late on Sunday evening, as the cars were getting packed away for almost the last time this year (there is a young driver test to come in December), it was hard to take everything in that has happened this season.


Jenson Button leads the start of the Australian Grand Prix © LAT
It started amid a winter of fear, with serious worries about the sport imploding in on itself on the back of the worldwide financial crisis. Then, on the eve of the season, there was the saving of Brawn and the starting of what would be a fairytale campaign for them - and a nightmare beginning for McLaren. We caught glimpse of the beautiful Red Bull Racing RB5, too.
Then we had the double-decker diffuser row, other technical disputes, the rise, fall then rise again of KERS, early season Button domination, the resurrection of Red Bull Racing, a breakaway championship being alive for a few weeks, a difficult end of campaign for Button, a terrible crash for Felipe Massa in Hungary, the Renault race-fixing case, a Force India surprise, an Indian summer for Rubens Barrichello, a sometimes bitter FIA election battle, a great season clincher in Brazil - and then the amazing backdrop of Abu Dhabi. Busy, huh?
On the political side, it has been a bit of a tumultuous year, but there is some optimism that things will actually now settle down now that the FIA is under a new regime.
The early indications from the first days of Jean Todt's reign as FIA president are that both he and the teams are keen to work together to secure a brighter future for the sport. That can only be good news for fans.
On track though, I think there is an argument to say that this season has been one about spirit. We saw great grit and determination from Lewis Hamilton in less than stellar equipment - as he never gave up, kept pushing every lap of every race and helped deliver a sensational second half of the season to rescue his and McLaren's pride.
Yes, there was that blip over the lying controversy that marred the Australian and Malaysian Grands Prix that took him weeks to recover from, but nothing showed his racing spirit more than binning it on the last lap at Monza. Fighting until the end - he did not want to accept a certain third place if there was a chance of second.
His spirit was shadowed by Kimi Raikkonen, whose season came alive (perhaps coincidentally, perhaps not) when Felipe Massa was sidelined following his terrible injury at the Hungaroring. So too did Fernando Alonso do some brilliant things in a Renault that, by the end of the season, had slipped well down the order.
Everyone who watches F1 knows that far more of the performance on Sunday afternoons come from the machinery that is underneath the driver, rather than how good the driver is in the cockpit. Jenson Button would not have been world champion in a Toro Rosso - and equally a lot of drivers on the grid would have taken their maiden wins if they had driven for Brawn.
It is for this very reason that once the championship has finished it is always fascinating to gauge various people's verdicts of their top drivers from the season. It's the chance for those that gave their all in sub-standard machinery to get some acknowledgement for their efforts - whereas anyone who limped to a lot of success on track because of a total car advantage, or did nothing with a brilliant car, may not get such recognition.
And this year, perhaps more than any in recent years, it has not been such a straightforward choice. Opinions in the press room are divided - did Button's struggles in the second half of the year not warrant making him the number one? Did Hamilton deserve it for his charges in the recalcitrant McLaren? Who was the better Red Bull Racing driver - considering Mark Webber could not even walk properly when the season started?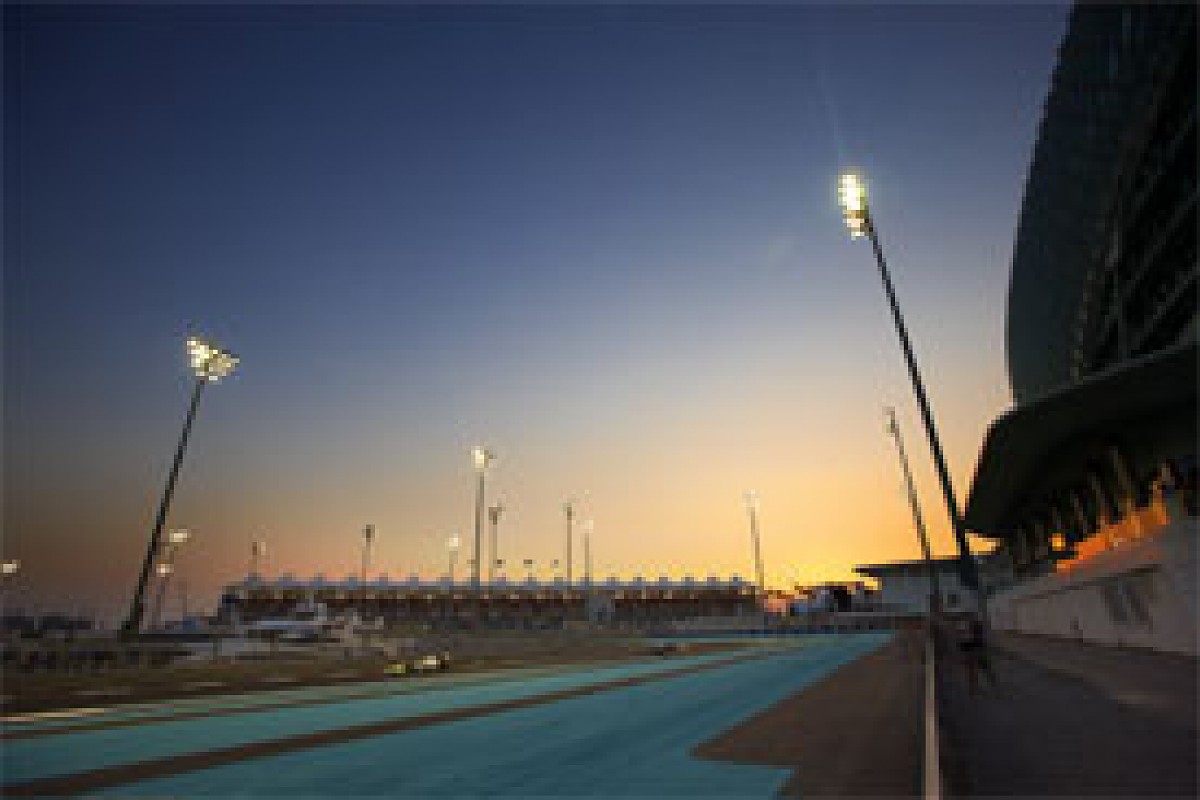 Yas Marina © LAT
Over the next few weeks we will see countless Top Tens, so I thought it would be a bit of an interesting exercise to conduct my own poll from perhaps the most important followers of F1 - you, the fans.
So on the Monday after Abu Dhabi I asked my Twitter followers to submit their top five drivers (much easier to fit inside 140 characters!). The huge cross section of fans would give a pretty good spread of opinion - but would at least provide some consensus about the jobs the various drivers had done.
I collated all the results and, sitting on the plane back from Abu Dhabi to London, I spent hours adding them all up. For the top five I awarded points - based roughly on the F1 points scoring system of my youth to reward winners a bit more. So it was 10-6-4-3-2.
And here are the results from the more than 300 people who got their responses to me in time. I ignored those who voted for Luca Badoer for all the top five positions - and Ayrton Senna may still be a fans' favourite but his inclusion had to be ignored too.
Where some of you handed drivers a joint position I tried to distribute the points fairly and evenly - in an effort to make the final result as representative as possible of what you all thought. I don't think any positions would have swapped if I had treated things differently.
So here it is... this is your opinion on the top drivers of the season. And thank you to all those who contributed.
2009 'NobleF1' Twitter followers driver ratings
 1. Jenson Button                1715
 2. Sebastian Vettel             1273
 3. Lewis Hamilton               891
 4. Rubens Barrichello           543
 5. Mark Webber                  466
 6. Kimi Raikkonen               314
 7. Nico Rosberg                 182
 8. Fernando Alonso              152
 9. Kamui Kobayashi              148
10. Felipe Massa                 39
11. Adrian Sutil                 38
12. Sebastien Buemi              29
13. Timo Glock                   28
14. Robert Kubica                18
15. Nick Heidfeld                8
16. Giancarlo Fisichella         2
17. Heikki Kovalainen            2
18. Nelson Piquet                2
19. Jarno Trulli                 2

It is clear that car performance has played a big part in the outcome of the views, but that is certainly not the full story - and once again we have to say that 'spirit' has been a key consideration.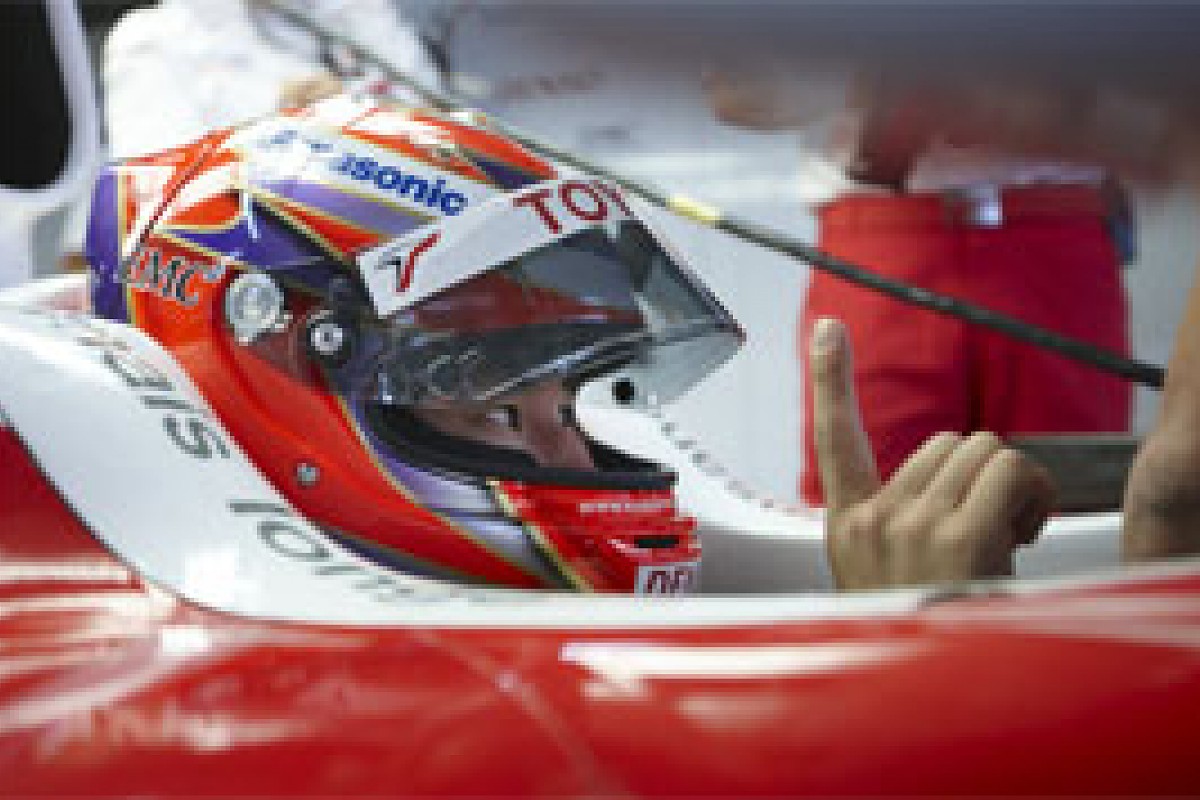 Kamui Kobayashi © LAT
Button's domination of the ranking is greater than he enjoyed in the real fight with Sebastian Vettel - as a number of you thought that it was Vettel's mistakes that cost him badly this year. Spirit has clearly also paid its part in Hamilton and Raikkonen's performances in the table.
Yet I think the perfect proof of how a driver can transcend his machinery and show what he is capable of has come from Kamui Kobayashi's impressive tally. Here was a man who a few weeks ago was viewed as a sub-standard GP2 driver and appeared to be heading for a future working in a sushi restaurant rather than an F1 car. But two spirited drives in Brazil and Japan - and especially that move on Button in Abu Dhabi - have earned him a host of fans in the paddock, and it appears out in the wider world too.
Yes, this year had its difficult moments. But there was plenty to enjoy about it - and plenty that made us realise why we love this sport so much. So let's take a brief pause to reflect on the good stuff - before we rush headlong into 2010.