A while ago now, Fernando Alonso said he thought that Robert Kubica was the best driver in Formula 1. Maybe there was an agenda. Maybe he was trying to wind Lewis Hamilton up after their clash at McLaren. Or maybe it was just the plain truth.
Recently, former AUTOSPORT colleague Anthony Rowlinson did an interview with Mark Webber for The Red Bulletin. Part of it was one of those quick-fire bits where the respondent must make a one-word summation of whatever he's hit with. When Rowlinson said "Rosberg", Webber's tongue-in-cheek response was "beautiful". When Rowlinson said "Kubica", Webber's reply was, "quality".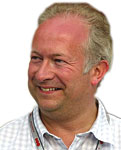 Robret Kubica attacks the Hungaroring in the BMW Sauber F1.09 © LAT
Then there was BMW's seemingly unfathomable decision to dispense with Vettel after the youngster did Friday testing duties for them and went on to score a point on his debut at Indianapolis standing in, ironically enough, for the injured Kubica.
I had assumed that Vettel was on a piece of Red Bull elastic and that Munich had no say in the matter. Not so apparently. From what I understand, the BMW data, from all kinds of testing, including similarly-fuelled longer runs, pointed to the fact that Kubica was around 0.3-0.4s per lap quicker than either Heidfeld or Vettel.
Heidfeld was already under contract and so it was Vettel who they let go. Reluctantly, because there were those who felt that Sebastian's ability to match Heidfeld with such inexperience, pointed to huge potential.
I've yet to find anyone in the paddock with a negative reaction to Kubica and so I couldn't help think that the Pole's sudden availability in the aftermath of BMW's departure would suddenly put the cat among the pigeons in the driver market.
Kubica has won just the one grand prix but, as we all know, that has very little to do with him and everything to do with the cars at his disposal. I can't think of a driver with greater ability unexpectedly becoming available for more than 25 years. In fact, since Alain Prost fell out with Renault at the end of the 1983 season.
Back then, it was poor John Watson who suffered the consequences. The five-time GP winner was having his second spell as team-mate to Niki Lauda. They first teamed up at Bernie Ecclestone's Brabham team for 1978, before Wattie left to drive an awful McLaren in '79.

Lauda went to Brabham as reigning world champion, walking out on Ferrari at the end of the '77 season when the Scuderia did the dirty on his faithful mechanic, Ermanno Cuoghi. At Brabham he and Cuoghi generally got the better of Wattie but it was close.
Niki found F3 upstart Nelson Piquet almost as big a handful as the heavy Alfa V12-engined Brabham BT48 in '79 and uttered his famous, "I'm fed up with driving round in circles" line in the middle of practice for the Canadian GP. He retired on the spot.
When Niki made his comeback with McLaren two and a half years on, Wattie was still there and they had another two years together. Again it was close, but John outscored Niki in both '82 and '83. It was that fact that led to Wattie holding out for a bigger pay cheque from Ron Dennis in '84. While they were in the middle of the stand-off, Prost was suddenly on the market...
That was effectively the end of Wattie's career and it left Lauda to rely on guile and luck to take on "the indecently fast little frog." Niki somehow emerged with a third world title in 1984, by just half a point after winning five races to Prost's seven.
At the end of the '83 season, when Piquet had pipped Prost to the title by a single point after Alain led all season long, the Frenchman said, "Well, I can't come any closer to the title and lose." Little did he know...
Alain Prost (McLaren MP4/2 TAG Porsche) leads the 1984 Monaco Grand Prix © LAT
The cause of the odd half point was that infamous Monaco where, being caught hand over fist by an inspired first year Ayrton Senna in the Toleman, Prost began frantically signalling to clerk of the course Jacky Ickx that the rain was too heavy. Just as Senna got within striking distance, Ickx red-flagged the race, so Prost won.
But what it meant was, instead of the six points that Prost would have scored presuming he'd finished second to Senna in a full distance race, he got half points (4.5 in '84) for winning. The difference cost him the championship.
Fans of the late Stefan Bellof, however, claim that the young German, also in his first F1 season, but in a much more driveable normally-aspirated V8 Tyrrell against the respective TAG Porsche and HART turbos of Prost and Senna, may well have overhauled both, so Prost would have been third, scored four points and still lost the championship. To which the wise old sages always say that the chances of both Senna and Bellof finishing that race were negligible, so Alain really did himself no favours by pointing to the sky.
Whatever, there was no doubting Prost's class and a driver such as he was a 'must have'. So Ron had shrugged, signed him for a snip and bade Wattie farewell.
It's the kind of luck Webber has, so it's astonishing that Mark's new Red Bull deal was inked before Kubica came on the market.

The question is: where does Kubica go?
Up until this season the answer was straightforward enough: Ferrari or McLaren. Ferrari does not appear to have a vacancy though. There are those who insist that an Alonso deal for 2010 is done and will be announced at Monza. Which means Alonso and Kimi, if Raikkonen sees out his Ferrari contract.
That would leave Massa, pending his recovery, without a seat. He could slot in at Renault for a year and then return home to partner Alonso when Raikkonen goes rallying full-time or pursues his F1 career elsewhere.
Heikki Kovalainen is not certain to be a McLaren driver in 2010 and you would imagine that his chances look far shakier with Kubica on the market. But, would Hamilton want Kubica in the same team?
In the past, McLaren has never let drivers dictate terms and you would imagine that position is the same as it ever was. But, 20 years on from Prost/Senna, are they a bit older and a bit wiser, with the recent Hamilton/Alonso episode still so fresh in the memory. That could well slam the Woking door in Kubica's face.
Could he go up the road from Munich to Cologne and join Toyota? The word is that everyone at the European end of Toyota's operation appreciates Kubica's ability but the Japanese are not entirely convinced by his pace. Which seems unfathomable, but there you go. Having said which, if I had to stake my life on who had the greater single-lap pace, Trulli or Kubica, I wouldn't feel comfortable. But ask me which one you'd get a better return from all things considered, and the answer would be Kubica.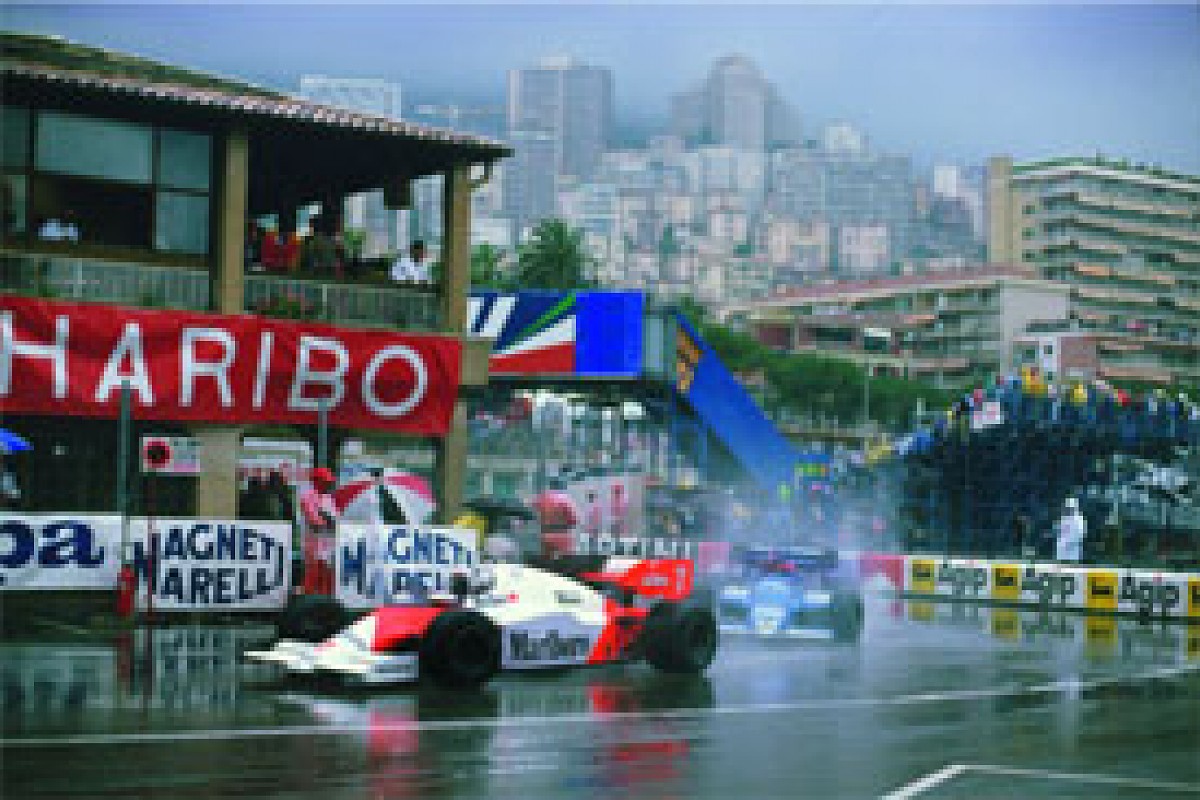 Robert Kubica tested for Renault at the end of the 2005 season © LAT
Williams, I'm sure, would adore Robert. They love uncomplicated drivers who just get in and give it one, which is Kubica all over. The '09 Williams is a decent car but, with it being so long since Frank's boys truly challenged at the very top, would it be a team Kubica is happy to go. He may not get the type of retainer he'd like either, but could it be one of those needs must scenarios where they are thrown together for a year and get on like a house on fire?
What about Brawn? Unlikely. Ross has long operated in an environment where one driver is clearly the team's main focus and probably the last thing the team needs now is the kind of internal fire that Button versus Kubica would likely stoke. And could they pay him?
The one team screaming out for Kubica right now must be Renault. While their mainstream brand does not demand championships and wins in order to get a return from F1 as much as a premium brand such as BMW, Carlos Ghosn stated long ago that the team is not in F1 to make up the numbers. If the board does not decide to follow Honda and BMW out of the door, and if indeed they must face up to losing Alonso, I'd say that Kubica becomes a 'must have'. You can't go to the bank on it, but I'd say the chances are better than 50/50.