When I spoke to Helmut Marko about the rogue stone thrown up by Ronnie Peterson that cost him his left eye some 37 years ago, he made a strong point.
"My accident and [Felipe] Massa's - that was fate. There have been a lot of safety improvements but what I really can't see is that accident with Henry Surtees, you know. Wheels shouldn't fly around because you can avoid that. The wheel fixings must be better.
"At Monte Carlo David Coulthard had an accident coming out of the tunnel and the wheel went all the way down to the chicane at a hell of a speed. If it had hit someone they would have been seriously injured. So I think they have to redo the wheel tethers. Maybe, if there's a certain impact the air is released from the tyre because, without it, the wheel loses its momentum."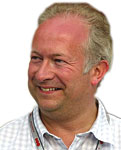 Felipe Massa's Ferrari © LAT
Actually, it's a very difficult problem. When I saw poor Henry Surtees' accident, I immediately thought about young Austrian Markus Hottinger, who died in 1980 also in an F2 race.