Formula 1 often gets criticised for being too conservative and reluctant to accept change - but the negative reaction last weekend to the arrival of Jaime Alguersuari caught quite a few people in the paddock by surprise.
The departure of Sebastien Bourdais from Scuderia Toro Rosso had left the Faenza outfit looking for a quick replacement, and detailed analysis by team principal Franz Tost of the best candidate from Red Bull's young driver programme in terms of experience, results and attitude pointed towards Alguersuari.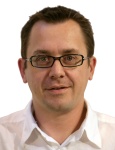 The helmet of Jaime Alguersuari
He was the team's first choice and, although he would be the youngest man to take part in an F1 race and the testing ban meant no chance to give him valuable miles before the race, it was still felt that slotting in him would be the right thing.
You would think in this time when fans and media always complain about the lack of interesting characters in the sport - and how personalities are always stifled - that having a record breaking youngster in F1 would be a good thing.
However, rather than be welcomed with open arms by the paddock, despite some encouraging words from fellow Spaniard Fernando Alonso, Alguersuari found himself getting the cold shoulder.
Perhaps people were unaware of how well he did in 2008 when he adapted brilliantly to British Formula 3 to win a hotly-contested championship.

Perhaps they do not know just how competitive the World Series by Renault championship is.
Perhaps they took it at face value that Alguesuari's experience of F1 cars amounted purely to one or two straightline tests - ignoring the knowledge he has got from demonstration laps, plus the hours he has spent in simulators.
Whatever it was, by the time he turned up at the paddock, the knives were already out to get him.
There was certainly no warm greeting from the press, as his first question from the media at his very first appearance in an FIA press conference pulled no punches.
"Jaime, it has been suggested already that because you lack experience and because you are so young and that you do not have the mileage underneath your belt and because there are there are other drivers out there that are perhaps more deserving of a drive in F1 that you shouldn't really be in the sport at such a young age," asked the journalist. "What would you say to those people that are suggesting that?"
That set the tone for the rest of the afternoon, and Red Bull Racing's Mark Webber joined in the action when he - perhaps annoyed that he only got a one-year contract extension at RBR and Alguersuari could be the man to eventually replace him - also kicked up a stink.
"I've never been a big fan of Formula 1 being a learning school but it seems like it is these days," said Webber. "I don't think Formula 1 is a learning school. When you arrive in Formula 1 you should be ready. It's not a place to learn..."
And in what could be viewed as a swipe at Red Bull's young driver programme, Webber cheekily suggested: "It's quite cheap if you can do it that way, go from Formula Ford to Formula 1, it's a cheap option but it's not that easy when you arrive."
All these comments - which were later backed up in the paddock by Felipe Massa - sent the media into something of a frenzy.
And it must have been something of an eye-opener for Alguersuari and his team when they picked up the following day's papers and read the headlines.
The Daily Mail's backpage had a huge image of Alguersuari under the headline of: "F1's most dangerous man?"
In life though, there is normally natural justice, and rather than such sensational headlines causing a problem for Toro Rosso and Red Bull, they actually embraced them.
Not only had Alguersuari got more high-profile coverage on his first day in the paddock (a back page fully-branded lead image on a major newspaper is a dream!) than Sebastian Bourdais in 18 months of F1, but it was also delivering the kind of 'rebel' image that Red Bull so thrives on.
Would the target audience for Red Bull far rather go out and by the 'official drink' of a driver known as the 'safest' in F1 - or would they rather go out and be associated with one that some people reckoned could be the most 'dangerous'? Do people prefer people juggling with skittles or juggling with knives?
But better than the headlines was the fact that Alguersuari did such a solid job on track - totally proving the doubters wrong.
His first practice session, the first time he had driven an F1 car in anger, passed without incident - and there was some mirth that the headline on the Daily Mail's website practice report said: "'Dangerman' Alguersuari survives practice."
From there Alguersuari built it up steadily - fulfilling his job requirement to keep the car on the track and learn rather than try and be a hero and go for those final tenths.
In the end his efforts were obviously overshadowed by Felipe Massa's accident, but it was clear that Alguersuari's reputation in the paddock from those who knew little about him was vastly different on Sunday night to how it was on Thursday.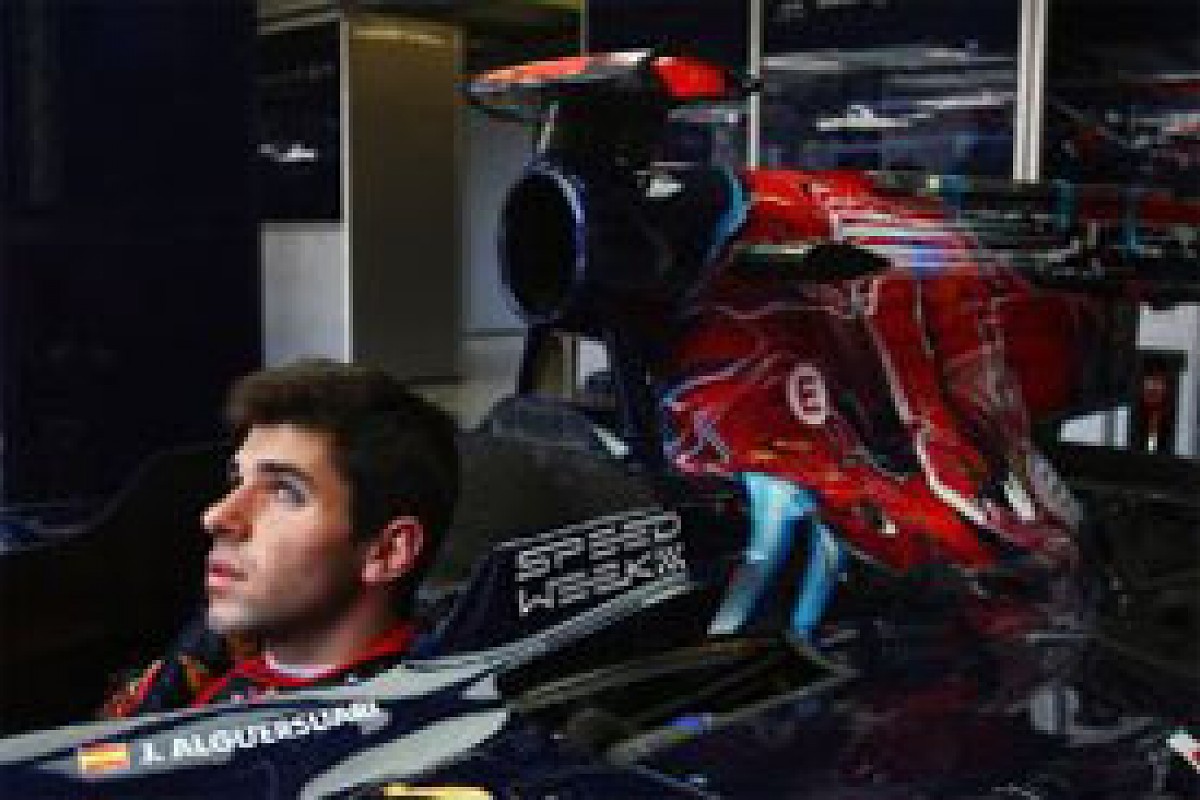 Jamie Alguersuari at speed at the Hungaroring in the Toro Rosso STR4 Ferrari
And best of all, Alguersuari made it clear he could not care less about how people had reacted to him in the build-up to the weekend - because all that mattered was the praise he got from the team and those close to him.
"I think everyone here is happy," he said. "Christian Horner congratulated me, Dr. Marko, Franz, everyone in the team is so happy. I am also happy.
"And the only thing I can say is I don't give a shit what the other people say. Before coming here and doing all the testing on Friday, everyone was talking really bad about me. But I don't care, I know what I can do, and what my expectations are going to be."
Good on you Jaime. It's never too early to play ball.