Back in 1972, at Clermont-Ferrand, promising young Austrian Helmut Marko lost both his left eye and his career to a stone thrown up by Ronnie Peterson's March in the French GP. Today, Marko is Dietrich Mateschitz's right-hand man at Red Bull, with particular involvement in the junior driver programme.
Given Jaime Alguersuari's record-breaking F1 debut (19 years, 125 days) and Felipe Massa's misfortunes, Marko's views were particularly pertinent last weekend. Talking to him brought it home just how much things have changed.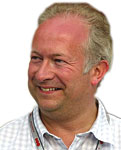 Dr Helmut Marko © XPB
Recalling his own troubled afternoon in France, Marko said: "There weren't many guard rails around then but there were a lot of stones at Clermont."
Marko had previously driven BRM's P153 and this was his first time aboard the P160.
"In those days you just turned up and there the car was. I didn't fit it properly and they told me they'd make a seat for next time, so I was sitting maybe 10-20 centimetres too high. I should have been much lower in the cockpit..."
It was in 1978 that Bernie Ecclestone recruited Sid Watkins on a semi-permanent basis to improve medical facilities at grands prix. Before that, things could be shambolic, something Ecclestone had witnessed first-hand after the death of Marko's compatriot Jochen Rindt in an accident at Monza in 1970. Marko's own story is barely believable.
"Bearing in mind I had the accident at maybe twenty past two, it was about eight or nine o'clock before I was confronted with the right doctor. First they took me to the wrong hospital, then they had to phone the doctor in charge of eyes and he was out at a barbecue. Then, when he turned up the hospital said to me, 'you're not French, you don't have a health card, so who's paying for it? We had to start looking for cash. You wouldn't believe... All the time it was very painful I can assure you. Some say it would have saved the eye if I'd had immediate treatment but you can never prove that."
All a marked contrast to the circumstances of Massa's accident after Felipe had hit a rogue central spring from the rear suspension of Rubens Barrichello's Brawn at 162mph.
The damper was still attached to Barrichello's car but the cap had come off, allowing the spring to escape.
Although there was some braking, Ferrari believes Massa lost consciousness almost immediately (see MPH column in Thursday's Autosport magazine), before suffering a second head-on impact with the tyre wall, which did its job well.

From that point on Massa was in good hands, with a proper extraction process and a well-equipped medical centre able to stabilise him - understandably Felipe was in an agitated state when he came round - before he was flown by helicopter straight to hospital.
Doctors operated satisfactorily on Massa that evening, with pictures from the crash scene indicating that the area around the left eye socket was likely to be of particular concern.
He was of course in intensive care but doctors explained that inducing a coma is common practice when there are head injuries and concerns about swelling.
The spring itself, estimated to weigh around 800g, was apparently bouncing on a trajectory that would have taken it away from the circuit until, rather like a rugby ball, it came down on a point and bounced back towards the middle of the track.
"He will have had no chance to do anything about it," Marko said. "I saw the stone that came through my visor but it was just like a shadow and there was no way to react."
David Coulthard preparing to test a first generation carbon Bell helmet during winter testing in 2005 © XPB
Marko's accident, in fact, prompted investigations into strengthening helmet visors, which became part of Snell's testing standards for crash helmets.

While I'm loathe to jump the gun before we know more about Massa's injuries, the very fact that he survived a 160mph impact with a metal object weighing almost a kilo, says an awful lot for the FIA's work improving helmet standards.

On Sunday night, Mark Webber was able to say: "We're relieved, of course, that Felipe's okay. The surgery went okay and I'm sure he'll be a million bucks in a few months, which is the main thing."
Ten or 15 years ago, I doubt it would have been possible to express similar sentiments, a view backed up by Arai's F1 representative Peter Buerger last weekend.
"You could theoretically make a helmet and visor strong enough to survive every accident but it just wouldn't be wearable," he said. "We cannot make them from tank glass or whatever. Helmut Marko's accident was the basis for changing the visor regulations but even 10 years ago the spring would probably have gone through his (Massa's) head and destroyed much more than it did. The three manufacturers in F1 (Schuberth, which Massa wears, Arai and Bell) work with this super hard FIA standard and even if the helmet was destroyed it did its job and prevented Felipe having even more serious head injuries. He had very good head protection."
The helmet work is a legacy of Ayrton Senna's accident at Imola in 1994 after which Max Mosley commissioned an Advisory Expert Group under Professor Sid Watkins to improve as many aspects of F1 safety as possible.
The FIA worked with the Transport Research Laboratory (TRL) in Bracknell, Bell and Snell, as well as with plastics experts to look into ways of improving helmets taking into account rotational forces, compressions, frontal impacts and testing methods.
The key to the problem was improving impact resistance at the same time as reducing weight, which had been identified as likely to worsen head and particularly whiplash neck injuries sustained in accidents. The reduced weight in collaboration with the HANS device was a big step forward.
As I mentioned a few columns back, FIA president Max Mosley presented this prototype helmet at Monaco in 2001, but it was overshadowed in the news because it came at the same time he also announced a 100-year commercial rights deal with Bernie Ecclestone.
Mosley claimed that the new helmet could absorb 70% more energy in an impact, as well as being more than 30% more resistant to penetration by sharp objects and up to 30% more effective at preventing rotational injuries. He also said it was 15% lighter than the lightest helmet in use at the time - Mika Hakkinen's 1.43kg Bell.
The FIA made the final specifications available to any helmet manufacturer that wanted them but Mosley added that sometimes manufacturers don't want to do too much development because it means changing their production methods, which is expensive.
The new helmet, for instance, required an autoclave to cure the carbon outer shell. In this case though, the governing body was more than happy to release all its funded developmental research.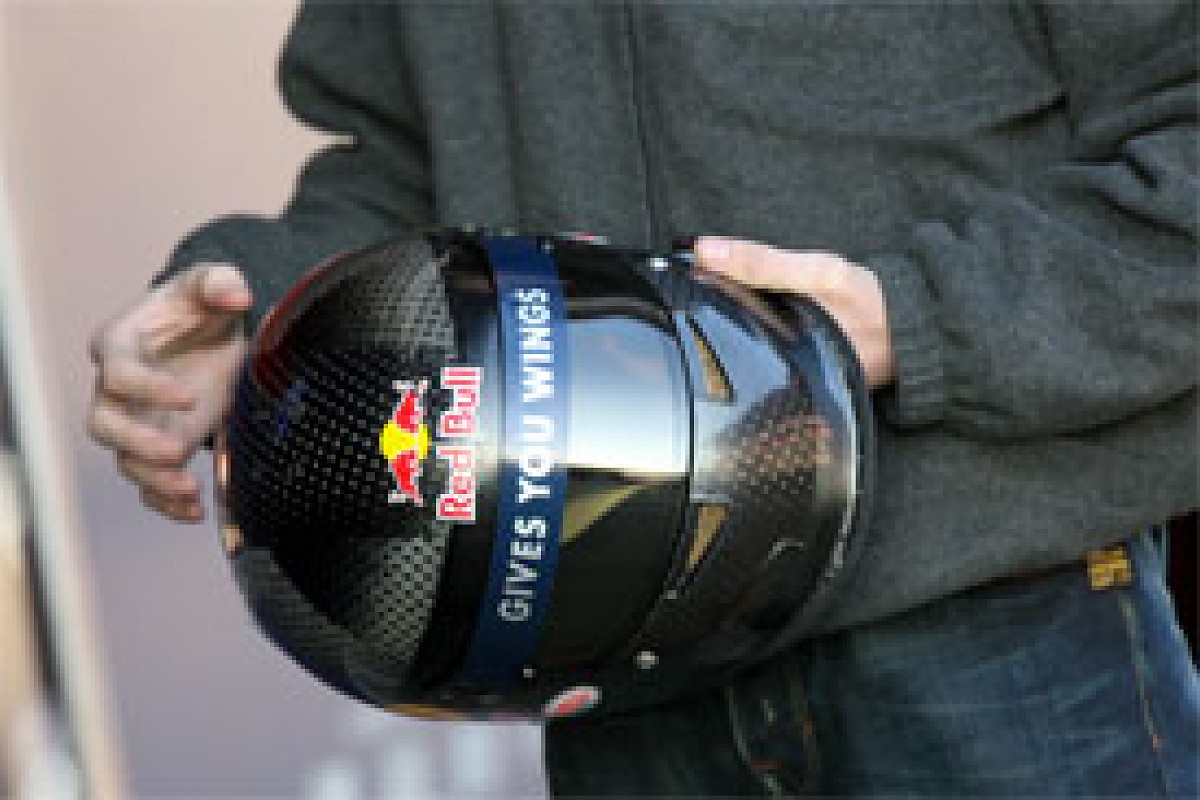 The Schuberth helmet of Felipe Massa © XPB
Happily there was take-up and the TRL drafted a new standard (FIA 8860 - 2004) and after Bell, Arai and Schuberth homologated new lids, the World Motor Sport Council laid down compulsory F1 use of the standard in July 2004.

The stronger helmets now typically weigh around 1.25kg. They comprise several separate layers, the outer two typically fibre-reinforced resin over carbon fibre. Under that comes a layer formed from a similar polyethylene material to that used in bulletproof vests.
Then there is a softer, deformable layer made from a plastic based on polystyrene, covered with the flame-proof Nomex material used in racing overalls and gloves. The visor is made from special clear polycarbonate, combining impact protection with flame resistance. To test its protective qualities, projectiles are shot at the visor at 500km/h and the impact marks must not exceed a depth of 2.5mm.
Although fire risk seems to have been all but eliminated from F1 crashes, there is still the question of refueling and so helmets are subjected to an 800°C flame for 45 seconds in the compulsory fire test. The temperatures inside the helmet may not exceed 70°C.
Much of this, as with the widening of seat belts, side protection, the HANS device and so forth, involves an awful lot of work for something that, you hope, won't be tested. You only really get answers when it is, as happened in such dramatic fashion at Hungaroring last Saturday.
Happily for Massa, those answers appear to have been resoundingly positive, with the FIA confirming on Sunday that it was in possession of the damaged helmet and that a full examination and investigation will be carried out in due course.

In politically charged times particularly, there is never a shortage of people lining up to have a pop at the governing body - sometimes deservedly, sometimes not - but there must also be credit where due.
"I must say, without knowing all the details it sounds like all the work done on helmets has been essential today," Ross Brawn said on Saturday. "I think it's a credit to the people who initiated that and pushed it through."
Sentiments which would no doubt be wholeheartedly endorsed by Massa's mother, father and pregnant partner, as they headed for the Budapest hospital to visit Felipe who, we hope, will make a full recovery. As Buerger said, just a decade ago it might all have been very different.