It was good to see Christian Horner acknowledging something I've been thinking since the start of the season - that Red Bull Racing currently has the best driver line-up in Formula 1. And even better to hear him reiterate that, until either Sebastian Vettel or Mark Webber cannot mathematically win the world championship, they will have the freedom to race.
We all know that the most efficient way to win the world championship is to have an ace driver in the best car with the team strategy optimised around him. It's the route Ferrari went down so successfully for so long with Schumacher/Irvine and Schumacher/Barrichello. In both cases though, Michael was so clearly the star performer that nine times out of 10 the position was self regulating.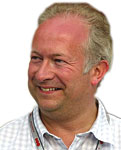 Eddie Irvine (Ferrari 399) leads the 1999 German Grand Prix at Hockenheim © LAT
The problem with that, if you have strong opposition, is when something derails your ace - such as a broken leg at Silverstone, for instance. Back in 1999 Irvine almost filled the breach but came up just short of stopping Mika Hakkinen and McLaren.
Then there was Austria 2002, when Rubens had the better of Michael pretty much all weekend. There's a long left-hander at A1-Ring and the way I heard it was that Schumacher's style put a lot of extra heat through the right front, in much the same way that Hamilton's does relative to Kovalainen at Istanbul's Turn 8.
To continue reading this feature, subscribe to Autosport Plus today.
Expert opinion. Technical insight. Unbeatable analysis. Subscribe today for unlimited access to the world's best motorsport journalism.
Get unlimited access now
No more monthly limits. Get complete access to all our news and Autosport Plus features.
Subscribe to Autosport Plus
Completely ad-free environment.
Access Autosport Plus - the best motorsport analysis, insight and opinion.
No monthly news limit.
Explore Forix, the world's most comprehensive motorsport stats database.