A three-week break in the Formula 1 season has given some of the leading lights a chance to indulge their passions for other sports - a luxury the travel schedule normally precludes.
The world championship leader didn't fool too many people when he entered an Eton triathlon under the name 'Jason Britton'. It certainly didn't mislead the Mirror's snapper, who simply found the bloke stroking girlfriend Jessica Michibata's bottom. And happily it was Jenson.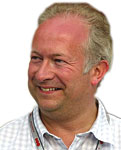 Mark Webber © XPB
Closer to home, Button also put in an appearance at Goodwood, where Lewis Hamilton's chance to drive hero Ayrton Senna's McLaren MP4/4 fell victim to a gearbox problem after Bruno Senna had driven the car on Saturday.
As your archetypal no-nonsense Aussie, Mark Webber admires sportsmen of the Roy Keane variety and so it was no surprise to see him firmly in countryman Lleyton Hewitt's corner at Wimbledon. After his leg-breaking cycling accident last November, Webber admitted that the mental approach to his recovery was as important as the physical, and was grateful for the support of other top-line Aussie sports figures.
I remember being gobsmacked watching Hewitt blow Pete Sampras away 7-6, 6-1, 6-1 in the 2001 US Open final on his way to becoming world #1 and winning Wimbledon the following year. Since then Hewitt, now 28, has been bedevilled by injuries, has not won another grand slam and failed to win a tournament at all last season, which he abandoned to hip surgery.

Webber was therefore delighted to give Hewitt moral support on his own comeback trail, with tennis's ultimate scrapper reaching the quarters of a major for the first time since 2006 before being upended in five sets by Andy Roddick.
Over in Monte Carlo, Fernando Alonso was there to see off the second stage of the Tour de France, with cyclists earning the respect of many F1 drivers who incorporate a bike in their training regime and fully appreciate the levels of fitness and dedication the sport demands. Both Webber and Alonso cite Lance Armstrong as a great sporting inspiration and anyone who wants to understand that fully should read It's not about the bike.
Armstrong, who overcame testicular, lung and brain cancer to win The Tour seven times between 1999 and 2005, retired four years ago and decided that he wanted to run the New York marathon in three hours. After dropping behind schedule early on, he ran a manic last five miles to achieve his target by 24 seconds, then improved to 2h46m43s the following year. Then he decided to make a comeback this year, at 37.
Personally-speaking, the destination was the national watersports centre in Nottingham. A group of us used to go skiing annually until assorted family demands and a snapped cruciate ligament threw a spanner in the works. In the interests of keeping in touch, which blokes are notoriously rubbish at, we decided we ought to do something that gets us together once a year and continues to foster general mickey-taking.
The group of six was two down before we started due to unavoidable family commitments on the one hand and an allergic reaction to a bee sting that required hospitalisation and antibiotics via a drip on the other - generally dismissed as a pathetic excuse.
Rafting at the National Watersports Centre
So, four middle-aged men spent Saturday morning white water rafting - or more accurately swallowing half the River Trent - before moving on to 'raft-building' in the afternoon. Basically, wearing a skin-tight black wet suit (hint: young women look good in them but middle-aged blokes don't) in 27 degree temperatures, an indecently fit 23-year-old woman gives you four plastic barrels, two long wooden logs, four pieces of rope and leaves you to it.
When you're pathetically lost, she gives you a few hints and leaves you to lift barrels and struggle to pull taught ropes with sadly inadequate knots that have never been attempted before. You then have to paddle said contraption across a lake and get to the other side before your mates.
Finally on land again, you collapse exhausted into the mud, whereupon she announced a 'surprise' - it's an assault course.
"Any physical problems?" she asks with a smile.
Apart from the obvious - three out of four are carrying too much ballast - and my dodgy knee, one of us is partially sighted. Unfortunately he's also irredeemably competitive and the only fit one, so he's temporarily in front but can't see what he's supposed to be climbing over. Face first into the mud he goes at the first hurdle and finally emerges 15 minutes later looking like he's been savaged by Catwoman. Our 23-year-old Superwoman is impressed by the commitment/stupidity, but you should try negotiating a suspended cargo net in a wet suit when you're wetting yourself laughing.
After a short break it's into the 'water-skiing' which actually involves kneeling on a board and being pulled around a square course via quite an aggressive pulley. At each corner you have to steer(?) to the outside of two buoys or else the rope goes slack and then attempts to wrench your arms out of their sockets. The advice is that if you stray to the inside of the buoys, let go, swim to the side and come back for another go. The problem is, first time up, our partially-sighted hero can't actually see the buoys and arrives about 10 yards to their left and fails to let go. Next minute he's 6ft in the air before nose-diving into a load of pond weed among the local swans, which are unimpressed.
The idea of coming back again on Sunday for more of the same was distinctly unappealing but once showered and with a lager in hand, the world was a better place.
Next morning, after yet more arm-wrenching and an embarrassing kayak race in which Superwoman disappeared across the lake never to be caught, we teamed up with some lads from Yorkshire for some more eight-man Trent swallowing.

"That's even funnier than the Mosley case, where the bird who spilled the beans was married to the MI5 agent," I heard one of them say.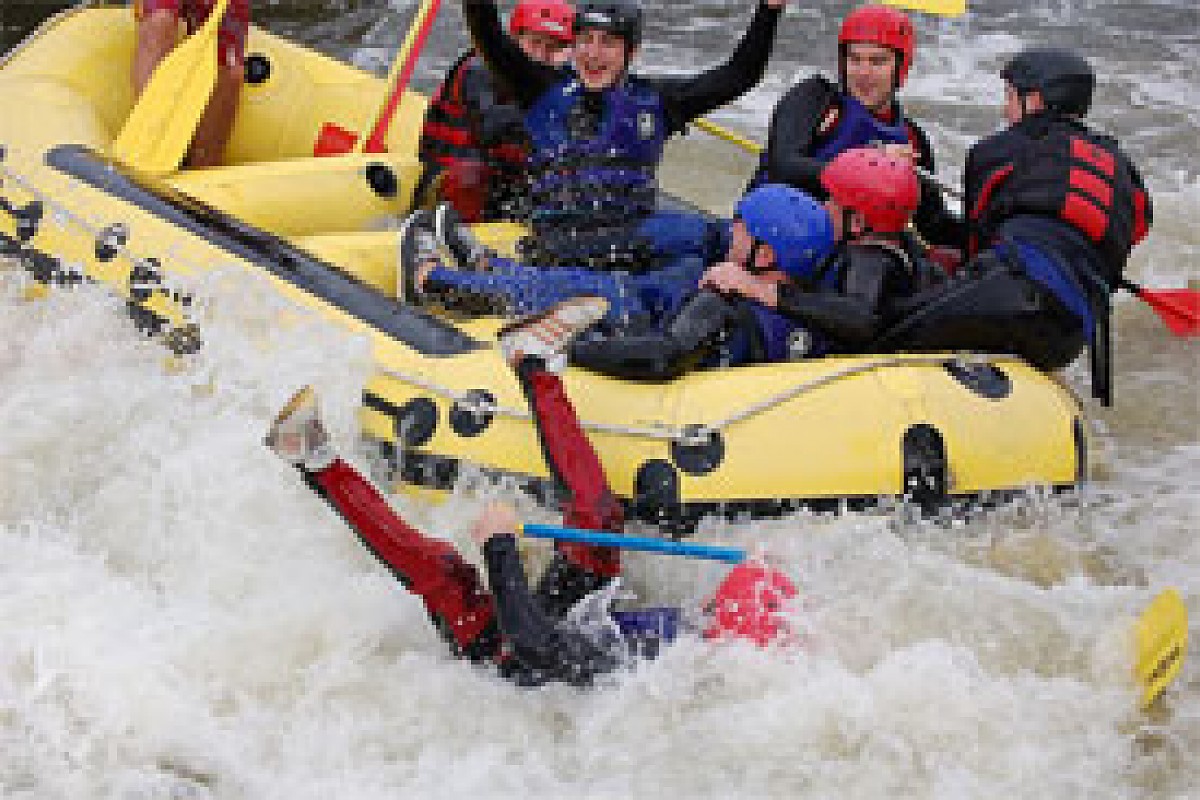 Bernie Ecclestone © LAT
"What is?" I asked. Not having seen the papers the previous day I was unaware that the wife of the future MI6 chief had posted their address, contact details and holiday snaps on Facebook! As always seems to be the case, one of their group was an avid F1 fan.
"A few problems at the moment," he said, "and now Bernie's come out in support of Hitler." I didn't realise he was being serious!
Finally back on the road home, nothing much was working properly and steering was a big enough effort. I now know how Anthony Davidson must have felt taking on Webber at Spa in a Minardi with no power steering.
I turned on Radio Five Live in time to catch the last two sets of Federer/ Roddick and was soon rapt. Desperate for a coffee to expunge the taste of the Trent, I went past about four service stations before deciding that nobody was ever going to break serve and dived quickly into Sandbach.
It was compelling and frustrating in equal measure. I know that sports 'populism', catering to 'the people' and not 'the elite' is all the rage, and I'm sure Five Live is in touch with its audience, as they say, but in the middle of the longest final set in Wimbledon history, I really did want more pearls of wisdom from Michael Stich, Pat Cash & co, rather than learning that Elsie and Freda or whomever, out on Henman Hill, were concerned that they might miss their train home.
You had to feel gutted for Roddick. Not always 'calm' - it was Roddick at the Oz open who yelled out 'you're an idiot!' before turning to the crowd and imploring 'stay in school, kids, or you'll end up an umpire'. But he also raises a lot for charity and on a point of principle refused to defend his Dubai Classic title and chase the $2m prize money because the UAE refused to give an Israeli player a visa. The man set a new record for the most games won in a Wimbledon final (39, one more than Federer), and still lost!
He was clearly struggling to cope with the abject disappointment, despite managing to crack a shaky-voiced joke with a watching Pete Sampras, who had just lost his moniker as most successful grand slam singles player of all time to Federer. Sue Barker, acting with sensitivity, did not detain him too long.
Nobody needs telling what a class act Federer is, on and off the court, so it was interesting to hear him say that his sporting idols were Tiger Woods, Michael Jordan and Michael Schumacher - people who performed at such an incredible level for so long, just like Federer himself. Even if they do park on the line at Rascasse.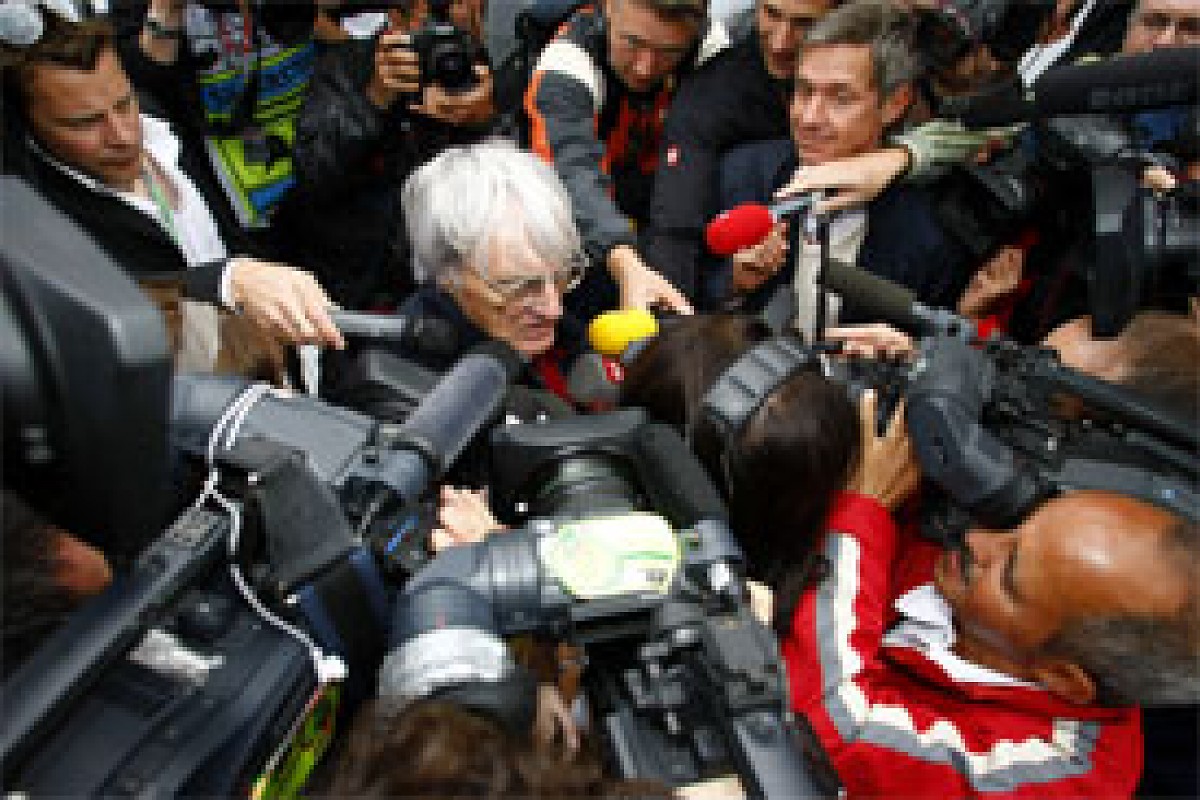 Roger Federer and Andy Roddick © Back Page Images
Sampras spoke nicely, admiring the man's humility. I had wondered that after his initial delight, Federer had seemed almost subdued. Not Kimi subdued but not quite what you expected at such a moment of supreme personal triumph. After all, this was the man who broke down and could barely speak when he was presented with the Australian Open trophy by Rod Laver.
"I knew what we had been through and I felt terrible for Andy, so I didn't think it was appropriate to show too much," Federer said. Others might have said that, but Federer meant it.
After two hours sleep he was back at the All England Club next morning for another round of interviews. His list was as long as his arm - in four different languages. And no stock stuff. He was engaging, thoughtful and actually admitted to enjoying himself, to wanting to drink it all in, and to not going to bed before he'd read the papers to see what the media made of it. Grab the cheque and run could not have been further from his mind.
In fairness, one of the highlights of the F1 season so far has been the success of deserving but as yet unrewarded drivers such as Button and Webber, and their refusal to adopt the 'smiling is a crime' approach. But still you couldn't help contrast what Silverstone had given us to Wimbledon - squabbling, confusion and general disregard for the public, not to mention a less than inspiring main event. Lessons to be learned.