So far, this is all going exactly as one team principal told me it would. Max Mosley has found a means of convincing the FIA that the big bad car manufacturers are attacking the FIA's authority and that they need him to fight their cause, despite the fact that he'd much rather stand down.
Always, in these matters, it's about governance and money, and most of the time the agendas are inter-linked. And always there are three power bases - the teams, the FIA and the commercial rights holder. Ferrari has traditionally held a position of greater influence than a single team because of its perceived pull and ability to influence the behaviour of the others.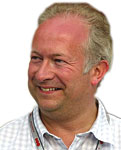 Max Mosley and Jean-Marie Balestre in 1981 © LAT
Wind back to the FISA-FOCA war of 1980-81 and August '80 saw FIA president Jean-Marie Balestre using the pages of the French newspaper
L'Equipe
to take on Bernie Ecclestone and his ever politically stronger group of dissident (as Balestre saw it) FOCA teams.
Balestre announced that teams wanting to register for the 1981 championship needed to sign up by a given date and that signing meant agreeing to race under the sliding skirts ban and with heavier cars. The FOCA teams were deadly opposed because that played right into the hands of Renault and Ferrari, who had heavier turbo cars and had not mastered the ground effect technology to which sliding skirts were so crucial. Sound like familiar tactics?
Balestre further tried to foster a split in the FOCA ranks by offering all teams a voice on the Formula One Commission, which had previously comprised three representatives from FOCA, three from the FIA, three from race organisers, two sponsors and a racing driver.
In the L'Equipe article Balestre said that FISA would be taking over the collection and distribution of start/prize money, which Bernie had been doing, and would also negotiate five-year deals with organisers that would contain inflation-linked clauses to prevent the price hikes which organisers had been taking issue with Bernie over. In return for its organisation, FISA would retain only two per cent of all revenues. In the background, Balestre had got the manufacturer teams to support him.
FOCA responded by setting up the World Federation of Motor Sport. Ecclestone talked of an independent, professionally run sanctioning body to run a $10 million World Professional Drivers' Championship with a guaranteed $1 million to the winning driver. Bernie said it would give a better return for the $70 million then invested yearly by the teams and sponsors.
Balestre told L'Equipe: "Those people don't know what they are in for. They don't understand power, they're just little men playing with toys. Who do they think they are?"
Bernie responded in Autocar: "Who the hell is the FISA? They are a bunch of nobodies, they appoint themselves and they think they own racing, when all they really have is a bunch of clubs around the world and self-important people living off the back of the sport."
In a manner of sorts, we're back there again almost 30 years on. The teams today view Mosley's tinkering with F1's governance, the neutering of the F1 Commission, as the actions of a man who has a relevance way beyond what is necessary. They claim that F1 should have nothing to do with the president of the FIA, a man elected by, as Ecclestone said all those years ago, a bunch of world clubs which might or might not include the Caravan Club of Timbuktu.
To a certain extent you can see their point. Is it not better to allow F1 to be more or less self-governing provided that the governance process works? But therein lies the rub. In the past it has not, but that's been largely down to an unworkable system which has demanded unanimous agreement among the teams to get anything done. You'd think that with a simple majority system that problem would go away and that the people with the investment in the sport and the vested interest in making it better should be able to do a half decent job in the interests of all.
In fact, you could argue strongly that while nobody denies that the F1 World Championship and all the heritage that goes with it belongs to the governing body, the opportunity to profit from it, in order to further other areas of the organisation, should be a bigger consideration than the need to govern it. As long as the numbers add up, why should the member clubs of the FIA worry too much about the authority that seems so all-important?
Whether Mosley, last week, was more affronted by the genuine desire to retain control or by Luca di Montezemolo 'dancing on his grave' is open to question.
"It has become increasingly clear that one of the objectives of the dissident teams is that I should resign as president of the FIA..." he told the member clubs that elected him last week. "It is for the FIA membership, and the FIA membership alone, to decide on its democratically elected leadership, not the motor industry and still less the individuals the industry employs to run its Formula One teams."
Mosley was irked still further by calls from FOTA vice-chairman John Howett that his successor should be "independent".
This is interesting because, reading between the lines, Howett is probably making it clear that the nomination of ex-Ferrari boss Jean Todt would not be acceptable to the other teams.
Over the years, as we've said, Ferrari has exerted far more influence than that of a single team amid the massaging of egos and the battles for power. Just how delicate that all becomes is illustrated by the fact that the original peace document which averted civil war in 1981 was hammered out at Maranello in the presence of Enzo Ferrari and was all set to be 'the Modena Agreement' until Balestre demanded that as the championship belonged to FISA, it would instead be The Concorde Agreement fashioned in Paris. Who really cared?
Why the suspicion over Todt, a workaholic with a fabulous CV? It surrounds Ferrari's special position. The fact that the teams thought they had Ecclestone and Mosley by the unmentionables with GPMA/GPWC in 2005 until Ferrari did a flip-flop. And they still ask why did Ferrari do a flip-flop?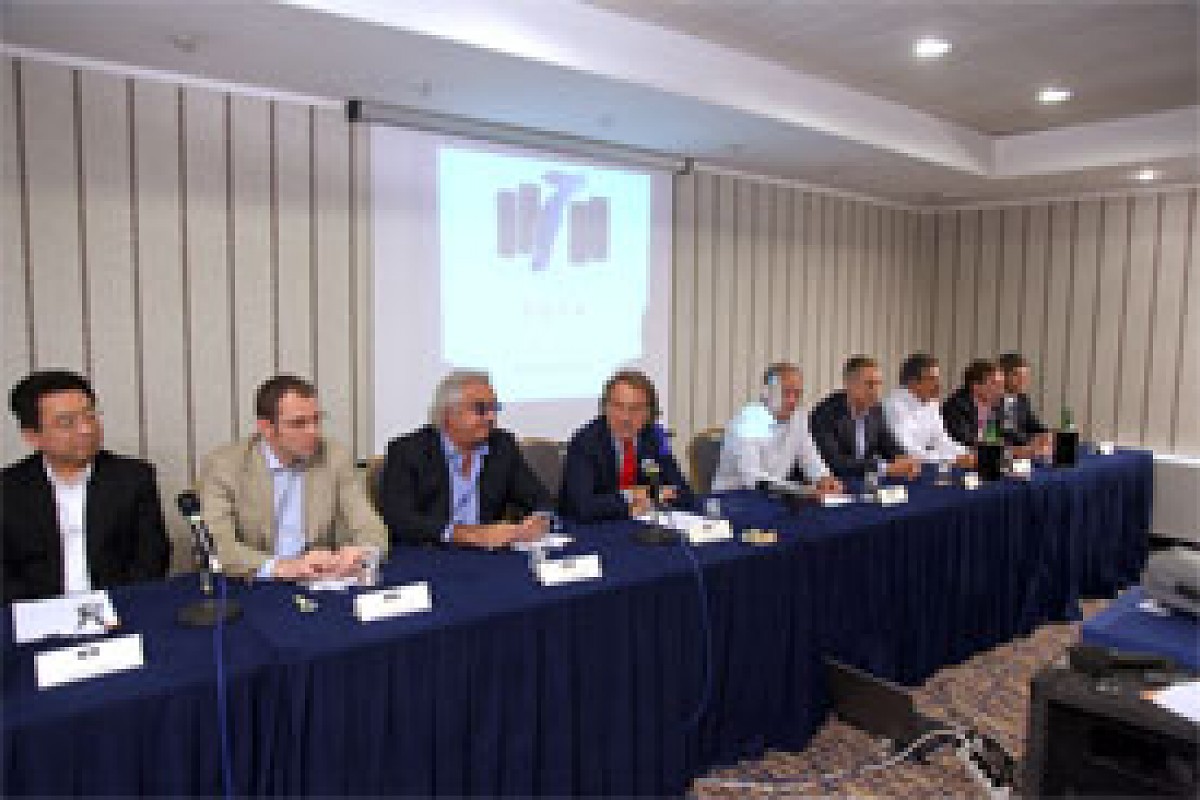 Jean Todt © LAT
Similarly, in Canada last year, when the revelations about Max's private life prompted calls for his resignation - whether justified or not is irrelevant - the proposal asking Mosley to stand down failed to achieve unanimous approval because Ferrari, Todt, wouldn't sign it. With Ferrari already enjoying better commercial terms and, ridiculously, a rules veto as part of a commercial agreement, there is a feeling among the other teams that the sooner such things stop, the better, hence the call for 'independence'.
Where we go next, who knows. But certainly there seems to be an implication that if the next FIA president is Mosley or Todt, that is unacceptable and that breakaway plans will be revived.
How viable are they?
Four years ago, Mosley said that he was never concerned that the manufacturers would go it alone in '05.
"I know the practical difficulties of trying to set up a rival championship," he said. "It would have been possible but it would not have had the same credibility. Perhaps I'm oversimplifying it but to me it's very simple. When they first wanted to set up a structure they got two groups, IMG and iSe to give them quotes. Both groups said that the success of their entire plan was contingent on there being just one championship.
"Their assumption was that they could simply take over Bernie's business so that he could not guarantee the 20 cars necessary to run the Formula 1 World Championship. That was obvious nonsense. They could have set up a rival series but there still would have been a Formula 1 World Championship.
"At that point they would have got into a position where Bernie had all the contracts with the promoters and TV companies. They might not have been happy with that but there were contracts in place to respect. So then the manufacturers would have asked the promoters and broadcasters, will you run a race for us and will you televise it?
"In both cases the promoters and TV companies would have asked them to pay, with the argument that these were huge car manufacturers using racing to advertise their products.
"At that point the entire business plan would have collapsed because it was predicated on the assumption that they could generate not only the income Bernie had, but actually improve on it. The whole thing could not possibly work unless the manufacturers were prepared to put up jointly approximately a billion dollars a year until the whole thing got going. I didn't think there was the slightest chance of them doing that."
Maybe not, but a few years ago Max was accusing them of spending a billion a year collectively to make their engines rev a bit quicker - money which these days they don't have to spend...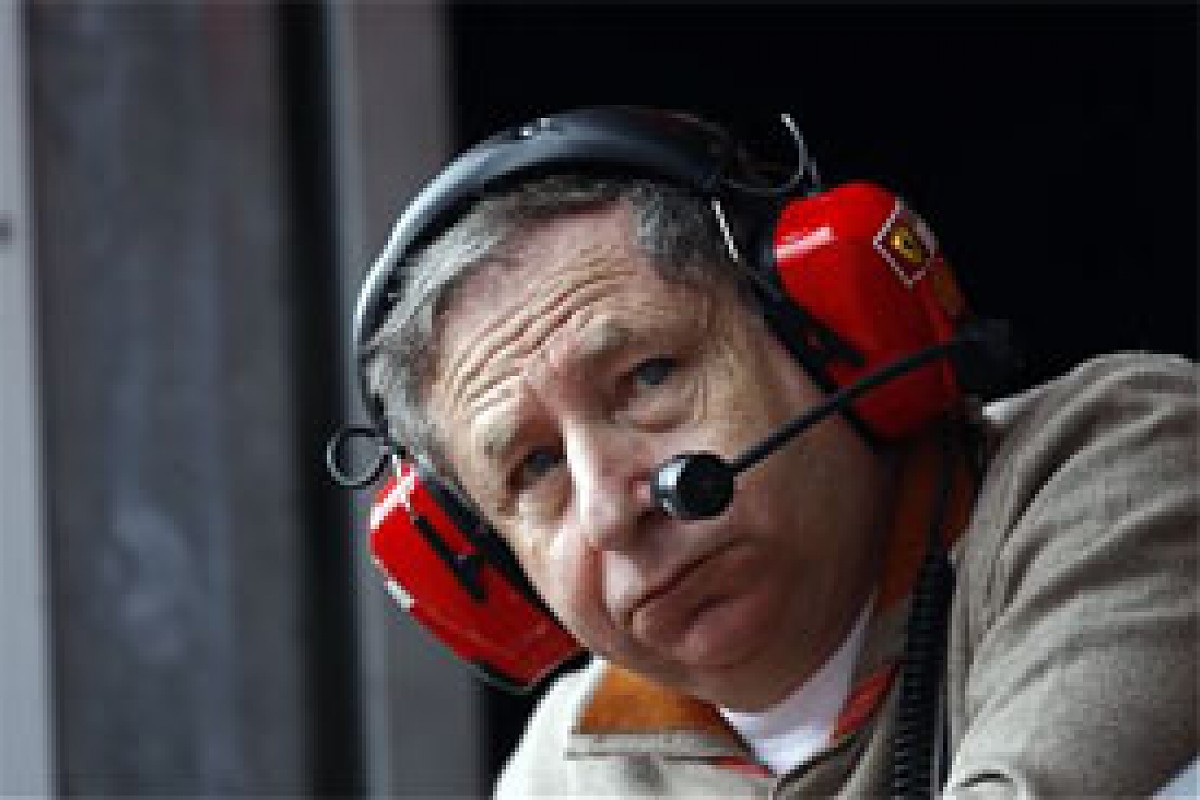 Bernie Ecclestone © LAT
At the time, Ecclestone himself added: "In one of the meetings we had, the manufacturers told us they could not commit to more than four years. Ferrari said 10 at first, then Luca (Di Montezemolo) called me and said that he could only commit to four, but why should he when the rest could only commit to two?
"Imagine you are going to start a brand new championship and you go to the producers and TV companies and tell them 'small problem, we can only guarantee that we are going to be doing this for two years. After that we don't know what will happen...' Are they going to turn round and say, 'that's okay, don't worry about it?'
Max and Bernie also say that if the manufacturers had ever been serious about running their own show, they could have bought the commercial rights from the FIA when Bernie did.
"Absolutely, that's what they should have done," Ecclestone said.
Mosley elaborated: "When doing the $300m deal with Bernie, I got a call from Mr Cantarella, who was in charge of the GPWC then, and he told me they were interested. I said make a bid and if they'd offered more we'd have been obliged to look at it. Then, in June, they said they couldn't make a firm offer until September. I told the World Motor Sport Council that we have Bernie's firm offer on the table or we can wait until September and maybe the manufacturers will offer more. We weren't talking a billion a year for five years. If they'd offered $400 million Bernie would have had to match it or we'd have had to take it. But they couldn't offer $400m for 2010 to infinity.
"Some of the company number twos would also tell me they could run outside FIA structures. I asked how they were going to do that and about getting the circuits and they said they'd buy them. At that point you just give up..."
It is worth pointing out that these claims may have been a touch disingenuous because the FIA has the right to veto any change in the commercial rights holder of its own championship - the so-called 'Don King clause.' One presumes that Don may have raised his - one hesitates to say ugly, but certainly fuzzy head, should top bidders have been the manufacturers...
Max and Bernie also claim that the manufacturers could even have had 60% of the revenue and not 50% if they had shown more commitment.
"They only got 50% because they wouldn't sign up as manufacturers," Bernie explained. "The new owners value the risk and a signature from BMW is worth more than one from BMW-Sauber."
"Because they couldn't commit and sign with Bernie even with everything clarified -- one championship and no split - provided conclusive proof that they couldn't run their own series," added Max.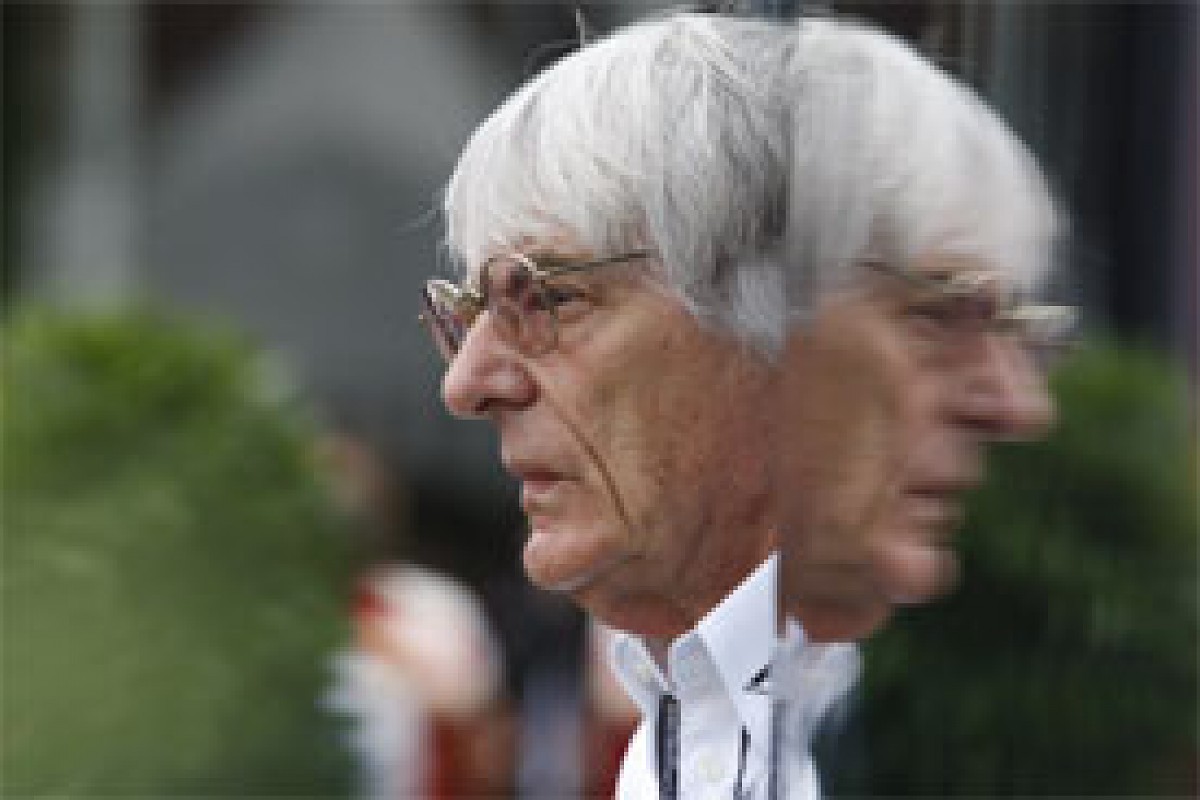 Luca di Montezemolo © LAT
Questioned as to the Ferrari flip-flop in 2005, Ecclestone said, "Luca is always the biggest supporter of what's good for Ferrari. Mosley added: "A fundamental tradition in Ferrari is never to run outside the establishment and they would always be with the FIA. Sooner or later it was bound to end in the way it has. The only question was the amount of time and aggravation it took."
Which never really properly explained why Ferrari did what it did. It's the thing that always makes you ponder Ferrari's next move now. The other thing that makes you think is the emergence of Flavio Briatore in the role of mastermind of FOTA's commercial matters. Flav and Bernie are supposed to be best mates and they're business partners of course, in QPR and other ventures.
Briatore has observed Ecclestone for 20 years now and he has always set great store by being able to look and learn in matters commercial. I suspect we have a way to go yet...