It's no exaggeration that Formula 1 faces its most crucial week since the days of the FISA/FOCA war in 1980-81.
On Friday the FIA will publish a list of entrants for the 2010 FIA Formula 1 World Championship. Quite what it will contain is anyone's guess.
As things stand there is every chance that some manufacturer teams will be forced out. The teams have banded together (FOTA) to present a united front against the governing body. They are reeling against a regulation rewrite which effectively permits the FIA to introduce whatever rules it pleases without consultation with F1's technical and sporting working groups or the F1 Commission.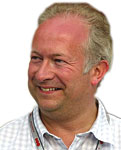 The latest FOTA meeting at the Turkish GP © LAT
The teams are against the FIA's £40 million budget cap (excluding driver salaries, engines and marketing) due for 2010. What they want instead is a 'glide path' of steadily reduced cost, achieved via technical proposals recommended by them.
The teams don't like either that a dozen or so years ago they made Bernie Ecclestone properly rich and that now they are doing it for another company, CVC.
The position is strikingly similar to three decades ago. Back then, the teams, led by Max and Bernie, had a problem with a dictatorial Frenchman who ran the governing body (FISA), Jean-Marie Balestre. With turbo engines appearing in 1977, FISA came up with an equivalence formula (1.5-litre turbo versus three litre normally aspirated) which was proving overly skewed towards the manufacturer teams running turbos (principally Renault at the time).
The grubby British 'garagistes' used the ubiquitous Cosworth DFV but managed to compete through clever use of ground effect technology, sealed by sliding skirts. It was only temporary respite until the grandees also sorted out ground effect, but a move to ban the crucial skirts had them up in arms. The teams, through Ecclestone (head of the Formula One Constructors Association) also wanted control of the commercial rights.
When the teams claimed their livelihoods were threatened, their cause was taken up by Jonathan Aitken, MP for Thanet East and it even featured in a commons debate about the evil French. Aitken was well connected - Eton, Oxford, the great nephew of Lord Beaverbrook. The right sort.
As a journalist he'd even copied the Scott Report about the government's supply of arms to Nigeria and sent it to the Daily Telegraph. Never mind that a few years down the line he'd be sentenced to 18 months in the clink for perjuring himself over whether or not an Arab businessman had paid for a stay at the Ritz.
It all became pretty high profile and when stalemate ensued, Ecclestone and Mosley threatened a breakaway championship, the World Federation of Motor Sport. At the 11th hour, Balestre caved in and ceded the commercial rights for four years in exchange for the right to make the rules. The teams all agreed to pitch up and provide a show for the commensurate period and hence the first Concorde Agreement was signed in 1981.
Mosley has since conceded that if Balestre hadn't surrendered there was little he and Bernie could have done about it - they didn't have the wherewithal to put on more than a race or two at best. But Ecclestone was now up and running and began the process of establishing Formula 1 as the planet's biggest global sporting success story.
Along the way he managed to end up doing it for himself (Formula One Management) rather than the teams (FOCA). This came about after Mosley became FIA president in 1991. The first time the Concorde Agreement came up for renewal, he cut a deal with Bernie direct rather than Bernie as head of the teams' organisation. Things got a bit heated when Ecclestone wanted a public flotation, more transparency was needed and it became apparent just how much money he was making.
Ken Tyrrell and Ron Dennis © LAT
By that time, however, very few of the original FOCA teams of the early 80s remained. The ones that did - Ron Dennis, Frank Williams and Ken Tyrrell, all got a bit tetchy. Ken, though, sold out to British American Racing, some say with Bernie's help, and received a very healthy pension which he can't have been expecting. Ron and Frank were apparently squared away and on we went, after a few bumps and bangs.
The threat of a breakaway has always been there but Bernie has always played the politics supremely well, keeping Ferrari on-side with judicious use of the cheque book and ensuring that a generation of team owners also became very wealthy thank-you. His job has historically been made easy by the inability of the competing teams to agree on what day it is.
Ferrari's role is crucial because its brand value is considered to be so strong that wherever the prancing horse goes, the others follow. That, and the fact that Maranello has been part of the world championship since the beginning, means that they receive bigger 'heritage' payments than anyone else.
As Ecclestone developed F1 into the fine marketing platform that it is today, the major motor manufacturers arrived en masse, presenting Max and Bernie with an altogether more challenging environment. It has oft been an uneasy alliance. Whenever Max and Bernie considered that the car makers were getting too big for their boots they were slapped down.
Mosley has always claimed that the manufacturers cannot be relied on because they will use F1 for their own ends, come and go when they please and, in the meanwhile, price everyone out of the business. He argues that they can compete if they wish, but it's the FIA's bat and ball and they will decide the rules of the game. The manufacturers counter that yes, they are in it to sell cars, but they are serious, responsible companies who want to make a firm commitment to the sport and make it better for everyone, but on sensible terms.
It all started to turn serious last year. After Mosley's personal life was exposed by News of the World, Max commissioned a top agency to investigate the circumstances, believing that, probably, he'd been set-up by persons attempting to remove him from the office of FIA president.
In the paddock, conventional wisdom was that he could not survive, but the teams underestimated him. It seems that even Bernie had reached the conclusion that Max was bad for business. In Canada last year there were meetings between the teams and Bernie and the word was that they were about to sign a unanimous letter demanding that Mosley go. Presumably, if he refused they weren't going to race. But Ferrari wouldn't sign. The rumour was that Monsieur Todt was interested in succeeding Max as the FIA president and so thought it unwise, but that's conjecture.
Canada last year was when it emerged that Ferrari not only received more cash and golden hellos to sign extensions to the Concorde Agreement but they also had right of veto over the technical regulations. There wasn't quite the flap you might have anticipated, largely because most teams already suspected as much.
It's a small world, F1. In fact, I've spoken to a team principal who, for years, had been peering over his technical director's shoulder because he knew it was pointless designing anything too clever. There would be a line struck through it. Just a waste of time and money...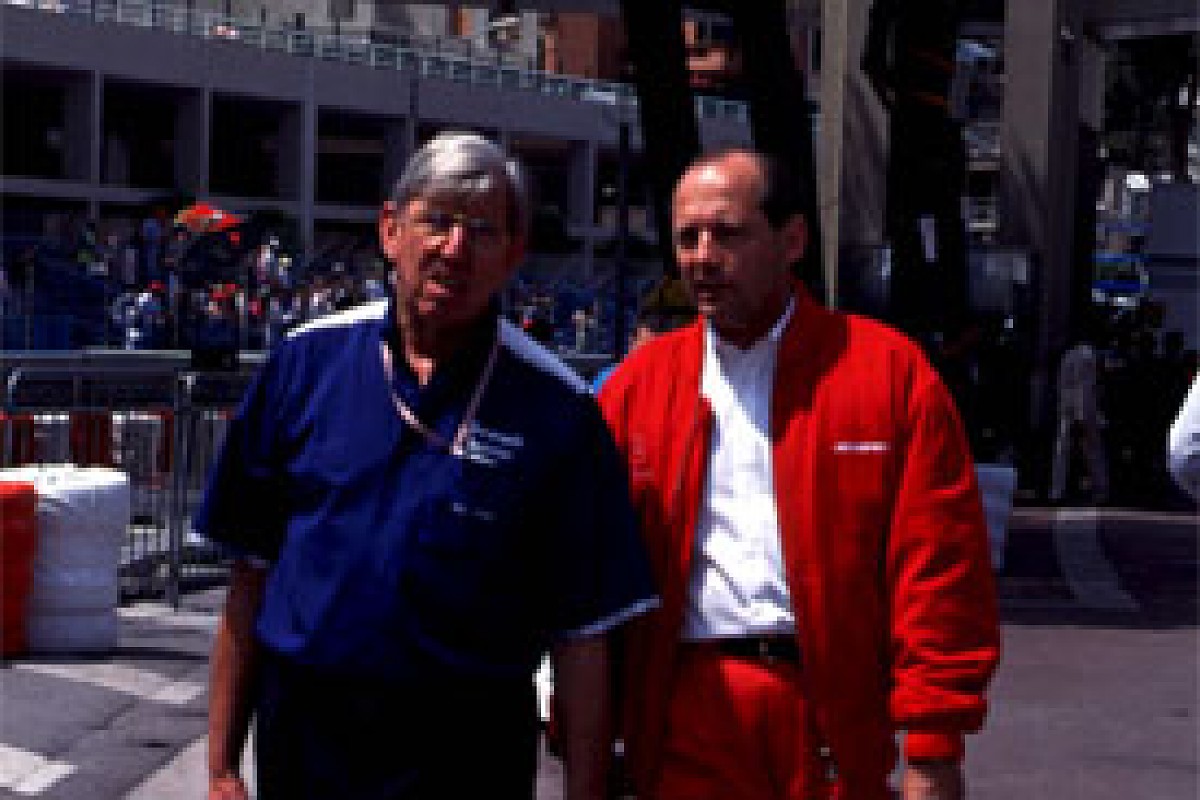 Luca di Montezemolo © LAT
But the other teams, in fact, embraced Ferrari and even invited Luca di Montezemolo to become president of the newly-formed FOTA (Formula One Teams' Association), which was a shrewd move. The teams had obviously been studying their history. This was the FOCA of the noughties. And given the clout of the major players, it was obviously serious.
So why did Ferrari join them having already signed to a Concorde extension until 2012 and having stood alone in Montreal? It's a good question. They were unhappy at Mosley's direction, sure, and North America is Ferrari's biggest market. Montezemolo was apparently livid that not only had F1 lost its US race but that he learned of Montreal's cancelation in his morning newspaper. So much for consultation...
The diffuser row was just the thing that, in the past, would have split apart any team alliance, particularly when it was the efforts of the FOTA teams which had saved the Brawn team. But, determined not to succumb to divide and rule, they stuck together.
When the early entry date for the 2010 championship was announced they submitted a blanket entry with conditions attached. If there is no solution FOTA, for the past three months, has been planning its own championship. They stress, however, that such action is a last resort.
The 10 unified teams became nine when Williams acted unilaterally and submitted an independent entry. Then the nine became eight when Force India's Vijay Mallya did likewise. Both teams have now been suspended by FOTA.
Frank's core business is Formula 1, he employs 500 plus people and he cannot risk not being part of the world championship. In the meantime, F1 entries have been flooding in. F1 teams with £40 million capability are suddenly 10 a penny. Much of it is nonsense, of course, but some are serious and there is the very real possibility of there being more teams than grid slots. Acceptance is at the FIA's discretion and if the future of your business depend upon an entry, that's not a nice position to be in.
There were other factors too, as Frank explained in Turkey.
"We signed a Concorde agreement with Bernie on 15 October 2005 for another five years (after '07) and then all the teams, certainly this one, signed a renewed Concorde a year and a half ago for which he paid us again. We were paid twice and we like to think we're pretty straight in business. Old habits become even older habits.
"But it's a difficult one for us because the manufacturer engines are just magic bits of kit. They go wrong very rarely and of course they bring great prestige - very important. That's why the position we are taking is, let's stay calm, say little, let tempers cool.
"We're all human in this. Just let a little private talking get another serious conversation going again. Max doesn't want war, neither does Bernie - he doesn't need it, he's getting on a bit. And he wants to enjoy his retirement eventually I presume. Plus he doesn't want to see what he's created all turn to poo and treacle. All of us want to see the same thing."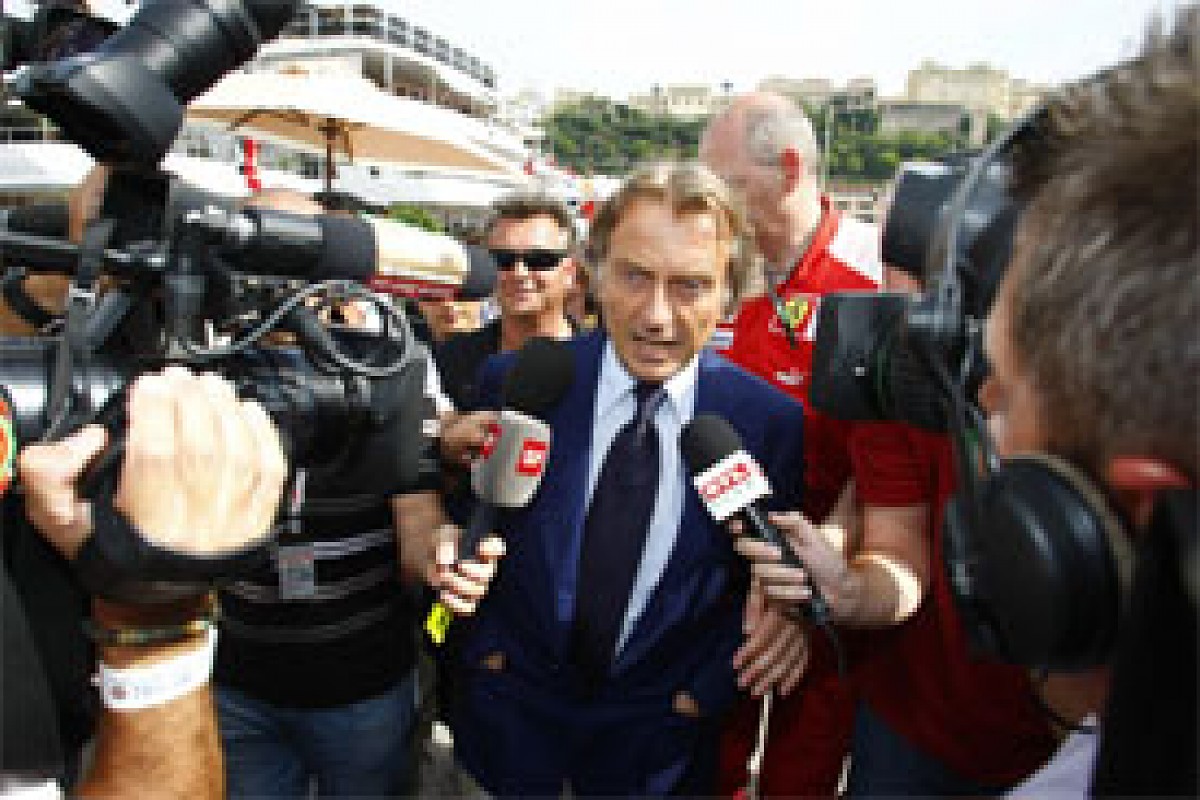 Sir Frank Williams and John Howett © LAT
Frank, of course, has a Toyota engine and Toyota's team principal, John Howett, is the FOTA vice-chairman. So how were relations with Toyota after Frank put his entry in?
"Testy a little bit for the first 10 minutes but then they went back to normal," Frank said, before explaining that he has a Toyota engine contract for next year and he's quite happy with that.
Why did Force India act independently?
"I submitted initially along with FOTA as a conditional entry," explained Vijay Mallya in Istanbul. "I was then legally advised that we would be in breach of our banking covenants if we did not have the certainty of being accepted. The importance of having an entry into the world championship is access to sponsors and more importantly access to ongoing FOM payments arising out of participation.
"I shared all this in an open and transparent manner with FOTA well before the Friday deadline and I hope they take all that into account. Our situation may be a little bit different to that of Williams but nevertheless John [Howett] has told me that in the teleconference call that they had, the executive committee decided to suspend Force India. But he also told me that they are talking to the other members and explaining what I hopefully consider to be mitigating circumstances because I can't wilfully and knowingly be in breach of my covenants.
"Every company has working capital facilities set up with banks and covenants are very standard all over the world. The bank wants to see where the inflow of capital is coming from. The bank was reluctant for those to be put at risk and I shared all these details with FOTA.
"I have given them the letter from the bank and a copy of my written legal advice and if they accept that I have acted in a fully transparent manner all well and good. If not, life just goes on. I have a responsibility to protect the guys, their jobs and futures. My risk appetite as far as FI is concerned is probably a lot less than some of the manufacturers."
Fair enough. It may surprise you that the Indian billionaire needs borrowed funds with which to go motor racing but there you are. It seems that wealthy people never spend their own money when they can spend someone else's. But Force India looks safe.
I asked Frank whether he could envisage any other teams jumping ship and submitting independent, albeit late, entries. Particularly the likes of Brawn, who are in a very different position to when they were Honda. Like Williams, their core business is now F1. And of course there's McLaren. They must be feeling a tad uncomfortable.
"If Max makes it a little easier for them I would imagine that," he replied, "This has happened a few times before over the past 30 years or so."
Ross Brawn though, seems dedicated to the FOTA cause.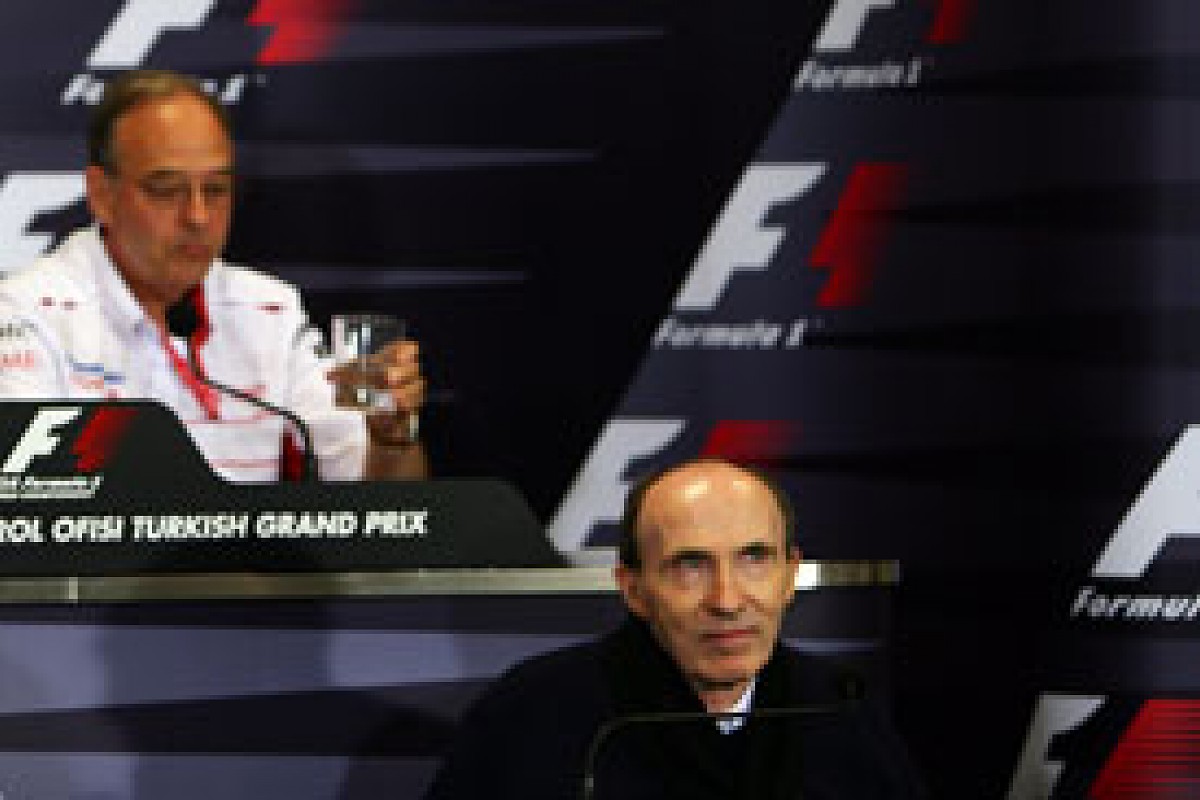 Ross Brawn © LAT
"I understand Frank's position," he admitted. "He had contractual agreements with Bernie and the FIA that we don't have. The existence of this team has been dependant on support of FOTA teams. McLaren and Mercedes in particular is the reason we're here.
"I think the FOTA initiatives are good, I think we seem to have had a disconnection in terms of liaising and discussing with the FIA and I think that's been the problem. FOTA have a lot of good ideas and we need to reconnect. I want to be part of FOTA, it's a good initiative and I feel I can help more to find a solution by being a member of FOTA than if I step out, so I intend to remain within."
Ross does not see FOTA fracturing beyond Frank and Force India.
"Both have their reasons. But there is a whole lot of work FOTA does and a whole raft of technical proposals for 2010 that are intended to save a lot of money. Next year the FOTA proposal is that we can only have three bodywork upgrades during the season - what you start with and two upgrades during the season and that saves enormous amounts of money because every time you are doing new bodywork it's very expensive.
"FOTA proposed homologated gearboxes at 1.5 million euros for next season, FOTA members are providing engines at 5 million Euros next year. All those are FOTA initiatives and we just need to move away from this confrontational situation we've got into with the FIA."
The $64m question is whether, if Max plays hard ball, there really is the stomach for a breakaway series. Max will know that, 30 years ago, there wasn't. But that the bluff worked. Frank doesn't think there is. His point is that if there was, you'd see people rampaging around the paddock telling everyone, 'this is our schedule, this is what we're going to do, come and meet our CEO.' But they're not.
Others say that, on the contrary, everyone's been discussing it behind closed doors for three months, as a back stop position, and that they don't see anything insurmountable. And that closed doors are much better. Prior to the race last weekend, the FOTA teams got all their drivers together in the Toyota motorhome and gave them a heads-up. In anything subsequently said, the drivers, predictably enough perhaps, all came out in support of their employers.
But they said things that didn't need to be said. There was one in the eye for Bernie over the lack of spectators, which were blamed on previous Turkish ticket prices turning people off. They talked about waving to empty stands on the pre-race parade. This was all part of the FOTA 'we need to put on a better show' directive, a constant theme for a long time now.
And then there was one in the eye for Max when the FOTA teams announced that they were going to be binning KERS next year, such a key part of Mosley's 'green' initiatives. Even BMW's Mario Theissen, who wanted it retained, concurred. All for the common good. Max won't like that much. For a bunch of people who don't want a war they are lobbing a suspicious number of grenades.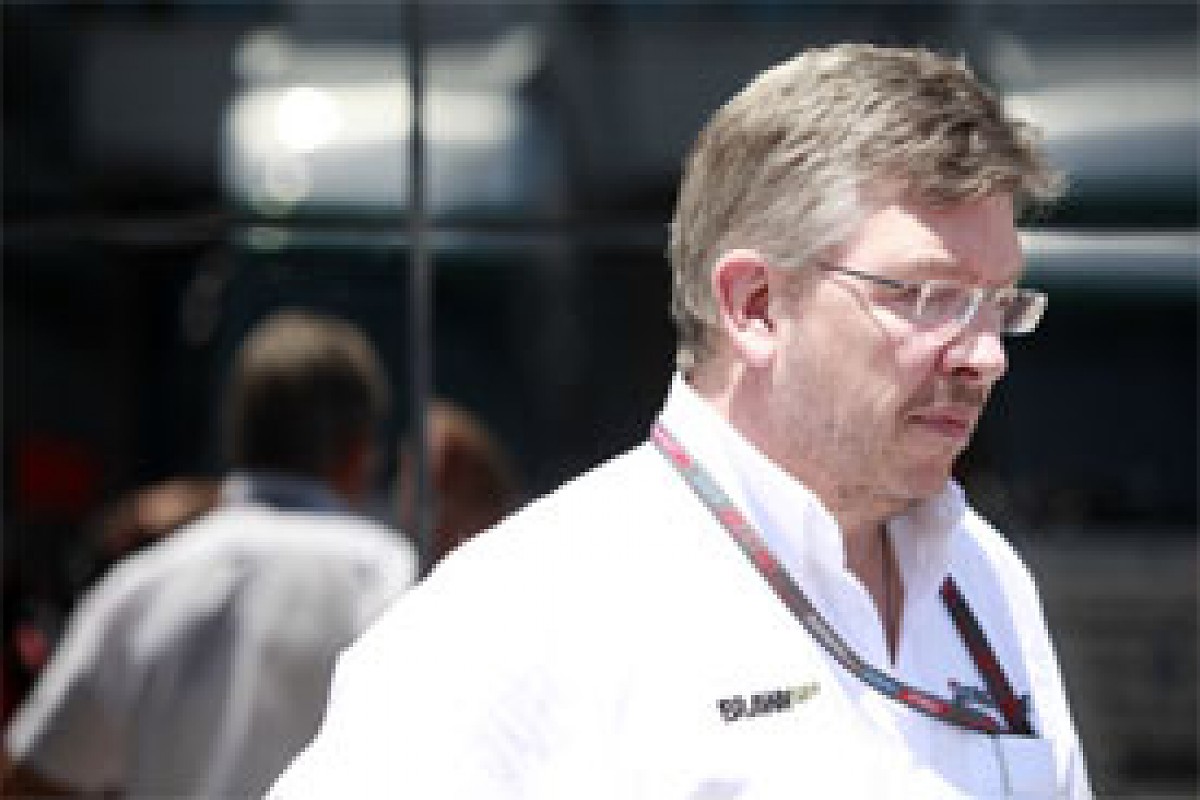 The first race of the Indy Racing League following the split between CART and the Indianapolis 500
For me, Ross Brawn was speaking a lot of common sense when he said: "We don't want a split championship. That's a last resort and we think we've got a long way to go before that even starts to get seriously discussed. I think at the end of last year there was a very worrying period.
"Honda had pulled out and there were rumours of others and it was a volatile period. People reacted and I think on reflection now they should look at how they reacted and decide whether they needed to react in that way - because all teams of FOTA are willing to sign an agreement until 2012. And that includes the manufacturers, who are willing to pledge their commitment to F1 until then.
"If they are willing to give that commitment the fear of losing them has disappeared. So why do we need such a strong reaction? We need to develop F1, we don't need to destroy it and build it again. We know we need to develop it so that teams like ourselves are financially viable in the future and FOTA recognises that and is working hard to achieve it. And quite frankly the numbers you hear bandied around are the kind of numbers we are going to be operating on, so we're not a million miles apart."
But what happens if, when the FIA's entry list is published on Friday, the likes of Toyota and BMW aren't on it? Ferrari will be, of course. Because the FIA, at its discretion, will accept it, along with a selection of viable new teams. How unified will FOTA stay then? Will it, perhaps, just be tough luck for those who can't play?
The next few weeks and months could well be a bumpy ride.