Walking back along the bridge over Rascasse just before the start of the Monaco Grand Prix, I found myself a couple of metres behind John Button. Wearing his trademark 'race day' pink shirt, and carrying the intercom headphones that help him follow the race, you could see in his body language the mixture of emotions flowing through him.
One moment he would stop to wave to cheering fans in the grandstands, smiling away as he revelled in the continuing remarkable story of Jenson's 2009 season. Then he would turn and, head down lost in thoughts, keep marching back towards the paddock - clearly nervous about the events that were due to kick off.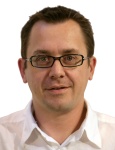 Jenson Button © LAT
It is one thing reeling off F1 victory after F1 victory, but Monaco is different. It is the blue riband event - the big one - and son and boy both knew throughout the event that this could be a really very special weekend. The world championship leader himself even confessed after victory to have played down the importance of winning there, saying he would much rather triumph at home next month, because he wanted to keep the pressure off himself.
Afterwards, revelling in the joy of an afternoon that has left few in doubt that only high drama will now stop him winning the championship, Button conceded it had been "massive".
In fact, if Monaco was important for Button, off track it was also viewed as a pretty critical weekend for everyone else in the sport. As the row over the £40 million budget cap (or whatever the teams want it renamed as) continued, there was a fear that 'Meeting Friday' could have been one of the most important days in the history of F1.
With tensions rising following the FIA's non-compromise attitude in the Heathrow talks less than a week before, as the team principals left the sanctuary of Flavio Briatore's yacht following their own talks to head to a meeting with Max Mosley, there was a genuine fear the sport was about to blow itself apart.
Sources suggested that the teams were expecting a very brief meeting with Mosley - with the inference that no deal was possible and they were ready to walk away from F1. As Ferrari started setting up its motorhome for an impromptu press conference, some even half joked that the order would go out for the Scuderia to start packing up its trucks that night and head on out of grand prix.
In the end, despite what one insider suggested was a 'hot shoe shuffle' moment early in the meeting when the teams could well have walked, it appears that common sense prevailed and at least both parties edged nearer an agreement - even if there are still a bit of ground to go until we are clear of trouble.
Yet, if Monaco was a big weekend on and off track, as the dust settled afterwards the reality for the entire grid, other than the man at the top of the points' standings, is that Turkey is going to be even bigger.
For Rubens Barrichello - if he is not going to spend the rest of the season firmly in Button's shadow, he needs to get a whole weekend together and deliver a victory that will reignite his world championship battle.
Mark Webber, Red Bull RB5 Renault © LAT
For Red Bull Racing - it needs to show that its Monaco dip in form, albeit minor, was just a one-off. Worse than the performance tail off in Monaco was the points it lost to Button through Sebastian Vettel's crash. No more slips up are allowed, and it needs to show that its new double-decker diffuser can lift the RB5 up to the pace of, if not better than, the Brawn.
For Ferrari - it needs to continue the upward trajectory in form that it has enjoyed since the Spanish Grand Prix updates if it is going to have a chance of hauling itself back into the world title hunt. Istanbul has been happy hunting ground for the team in recent years and, with a run of high-speed aerodynamic tracks coming up, a good result next weekend could bode well for its mid-season form.
For BMW Sauber - it needs to resurrect its fortunes after a disastrous Monaco Grand Prix, and hope that car upgrades, a new double-decker diffuser and the return of KERS will be enough to get it back up near the sharp end of the grid. Only by doing that will the team silence rumours about its future in F1 now being in doubt.
For Toyota - it too needs to show that Monaco was an anomaly and that is back of the grid performance was a freak result. Team president John Howett has insisted that fresh speculation that Toyota is out of F1 is 'spin', but he concedes that only a victory this season will lift the pressure coming from his Japanese chiefs.
And all the while, as the intensity mounts on those competing against him, Button just keeps rolling onwards. The best car in the field, a driver totally at ease with life and performing at the top of his game, only a brave man will bet against him now.
Wouldn't you agree, John?