"Some of them are just bloody ill-mannered...why the hell don't they come and badger me after I've won a f****** good race? Why don't they badger me when I've done something good? They don't want to know you when you are doing well or doing anything right. It is when you are in the s*** that they want to know. And that is what really upsets me about the British press."
Spend any time observing Lewis Hamilton these days, and you cannot help but notice that things are far from right - be it on track or off it.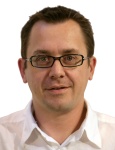 Lewis Hamilton © LAT
Of course, the struggles that McLaren has had getting its MP4-24 up to speed has taken the shine off the year - and it was something the team, the media and fans were well braced for when the season started.
What has been more surprising, however, is how Hamilton's off-track situation appears to be tumbling out of control. It all, of course, started in the stewards' rooms in Australia and Malaysia - but it could and should have ended there.
Instead, it looks that while fired up and committed to the 'new' McLaren, elsewhere on duties he cuts a lonely figure. He looks uneasy in the paddock, stand-offish when it comes to dealing with the press - and a shadow of the bright-eyed boy who has captivated F1 fans and media for two years.
There is no getting away from the fact that Hamilton was hurt by how the press, in particular the British 'Fleet Street' brigade, went after him in the wake of the lying controversy at the start of the season.
His emotional apology in the press room at Sepang did little to dampen their criticism, with many of the press corps still feeling that the full truth of the situation had not come out.
There were still plenty of missing pieces in the jigsaw of that story. For all the world champion's unease at being asked to lie in the stewards' room at Melbourne, it does not explain why he repeated the lies in Malaysia four days' later - and in spite of being played the radio transmissions and media interviews that contradicted his version of events.
So when the media did not back off in its criticisms of Hamilton's behaviour, so too Hamilton backed off from the media. In China, for the first time since he entered F1 at the start of 2007, he did not do a sit-down media session on the Thursday before the race. And this on the day that his 'mentor' Ron Dennis stepped away from F1.
Only after complaints did McLaren agree to put Hamilton in front of the media - and even then it was a back-of-the-garage scrum. With a tannoy blaring out above his head, mechanics trying to move tyres into and out of the garage around the press pack, and Hamilton in a guarded and stand-offish mood, it proved a disaster.
Short, curt answers left the press unimpressed, and they wrote it so. Further headlines criticising Hamilton burned yet more bridges. And so the situation deteriorated further.
In Bahrain there was more tension when again he skipped doing anything on Thursday - and only spoke in a scrum on Friday. And so the spiral of deteriorating press relations continued.
Lewis Hamilton during the Thursday press conference © LAT
On the Thursday in Barcelona, making his first appearance since McLaren was given a suspended sentence by the FIA World Motor Sport Council, Hamilton ducked any questions about his feelings for the weekend during a Vodafone promotional event. He would only answer questions on Vodafone or omelettes - leaving the press pack even more frustrated and Hamilton subsequently even more out there alone.
And still it rolled on. After Friday practice at Barcelona, Hamilton offered only curt responses to questions about his car, and similarly in the newly named VMM180 Hamilton talked in an uncomfortable exchange with the press as he seemed totally disinterested in answering questions.
While Hamilton may not care what the press think of him, his ongoing troubled relationship with the media is a situation that is so unnecessary - and one that could so easily be avoided. The problems are also manifesting themselves beyond the press, as casual fans have started noticing things are not right and are asking what is going on.
Whenever high profile figures try and take on the media by not speaking to them, it only serves to cause more problems. The newspapers are not going to stop writing about Hamilton just because he does not want to speak to them - and when he does so, does so reluctantly and in a manner that causes more tension.
The best tactic in any situation where there are problems with the press is to embrace them rather than push them away. You would never find Bernie Ecclestone refusing to speak to a journalist who wrote something he didn't like. He is the first on the phone - giving an ear wagging that nips any problem in the bud straight away, and thus goes on to build a relationship.
Ecclestone knows more than most that having the press on side, even if it means the occasional grin and bear it with those he does not like much, is far more beneficial than the problems that come from going to war with them.
It is a lesson Hamilton would benefit greatly from. I'm not saying that all that has been written about Hamilton has been fair, or that Hamilton's position is not understandable considering what he has been on the receiving end of. But, as even senior figures inside his team have privately expressed, it's time to act like a man, swallow some pride and sort the situation out.
Drivers may get frustrated when they feel they are getting 'badgered' by the press, yet despite the quote at the top of this article, it is wrong for any driver to feel the press want to just write bad things. They just want stories and they want to build good relationships to get them. Yes, bad news always generates more interest than good news, but that is not to say the media don't want to write positive things.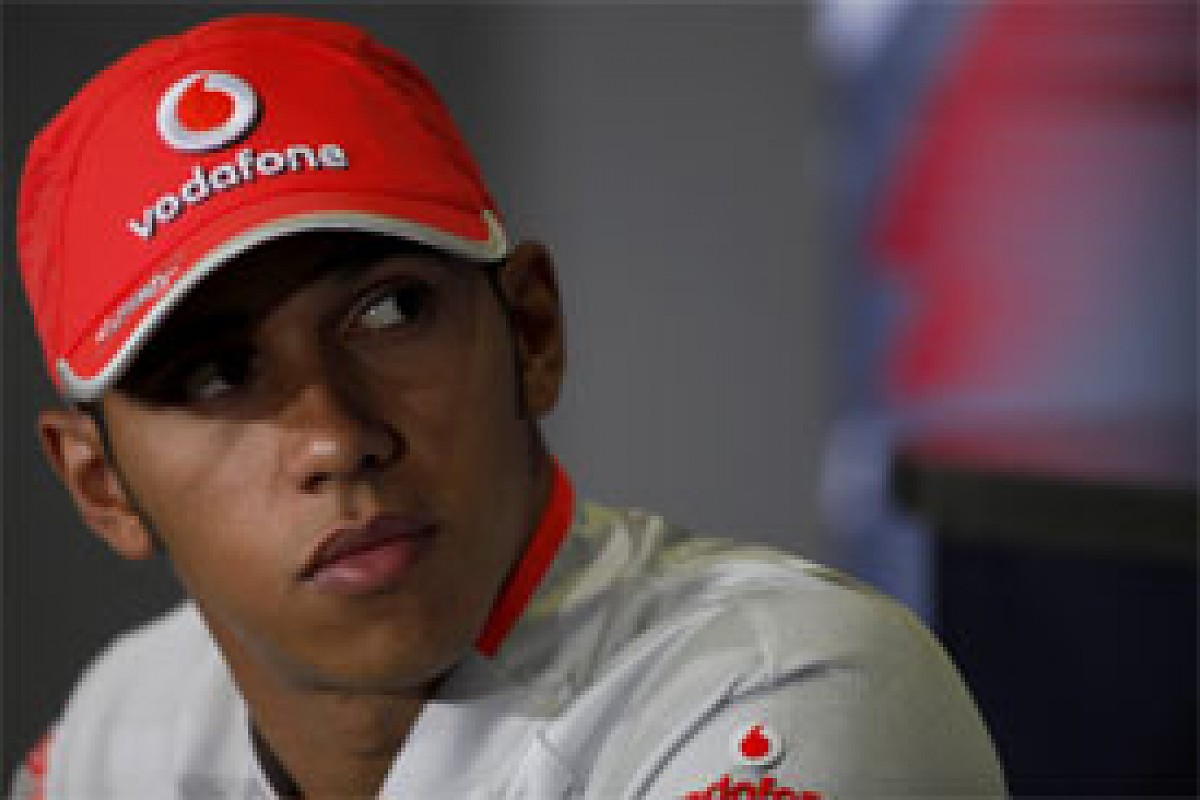 Jenson Button speaks to the media after qualifying © LAT
It is no surprise that Jenson Button has had such a good ride with his coverage this year, because he made the effort to get on with the 'Fourth Estate' when things were bad - and even when not everyone was complimentary.
Even in the gloomiest of times, he never ducked out of hosting his annual British press dinner - where he picked up the bill as a way of saying 'thanks' for whatever was written about him. It's token gestures like that that do not get forgotten.
Hamilton may feel he stands out as an innocent target at the moment, but what he's experiencing is nothing new - and many a star throughout the years has suffered exactly the same. Don't believe me? Re-read the quote at the top of this piece. It's not from Hamilton, it's from Jim Clark (*).
The best thing Hamilton could do is embrace the media - sit down with them in relaxed surroundings and chat through things. Clear the air, vent his anger if necessary (no one would think any less of him for that) and let everyone get on with their jobs. It would be so easy to consign all the bad things from the past few weeks to the bin.
And even if Hamilton said he would only speak about all that has taken place just the once - and never again - he would earn more respect than painfully trying to duck and dive questions about it for months to come - as sadly looks likely to happen. What is going on now is good for nobody.
* The Jim Clark quote came from a taped interview with journalist Graham Gauld that appeared in the excellent recent BBC documentary Jim Clark: The Quiet Champion. Try and get hold of a copy if you've not seen it.