No sooner had the FIA announced its 'voluntary' £40 million F1 budget cap last week than Ferrari president Luca di Montezemolo was writing to Max Mosley warning that an unfair and biased championship would damage the sport.
No surprise there. Teams like Ferrari and McLaren, as they stand, haven't a snowball in hell's chance of hitting a £40 million budget cap. And if the rules are skewed in favour of the cheapos, as I've already heard them dubbed, then the landscape hardly looks attractive for Maranello or Woking.
Max's response? Tough. Formula 1 can exist without Ferrari.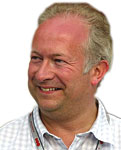 Jean Alesi (Ferrari F92A) 1992 Grand Prix of Monaco © LAT
I've got to admit, that's always been my gut instinct too. As a kid I remember being mesmerised by Stewart's Matra versus Rindt's Lotus at Silverstone in '69. Then by Rindt and the Lotus 72 the following season as Jackie was effectively taken out by Mosley and his March buddies attempting to build the whole world and his wife a rather ordinary 701.
Jacky Ickx was around and about in a Ferrari somewhere, but did I give a damn? Did I care that Stewart and Rindt had the same Cosworth engine pushing along their spaceframe tubing?
As the world's greatest promoter, Bernie Ecclestone's research will be more scientific. And if Bernie was prepared to part with folding stuff to keep Ferrari on-side, as he has in the past, then you can safely assume that he thought it necessary.
But that was then, in days when a manufacturer breakaway was a probability rather than a possibility. But what chances now, amid such harrowing times for the car manufacturers? Zero, I'd say. I reckon there'll be a lot of huffing and puffing between now and Melbourne 2010 but to what avail? Max and Bernie appear to be holding all the cards. Again.
For me, what's being proposed is no bad thing. The very notion of spending half a billion dollars to put a couple of blokes on a track 17 times a year was ludicrous. A whole generation of budding Frank Williamses and Ron Dennises were priced out. Guys like Keith Wiggins tried and failed with Pacific Racing. It was becoming nigh on impossible to make the transition between successful race team operator and successful F1 team operator back when Wiggins tried it in the mid nineties. And today, without a budget cap or a billionaire patron, it can't be done.
If the alternative was something rock-solid and wonderful, then fine. I'm not against the manufacturers. Because of them F1 is more competitive today than it has ever been. If they had decided Max and Bernie were too controlling/greedy and had managed to set up their own show, establish long-term commitments, make the business entertaining and self-sustaining, good luck to them. But it was always a long shot and, as Mosley always pointed out, as small offshoots of big corporations they were never in control of their own destiny and too dependent on outside economic and political considerations.
So now we're going small again and the week May 22-29 is going to be interesting indeed. This is the somewhat narrow window that the FIA has opened for teams to enter the 2010 world championship. And you have to let them know at the same time whether you are going to participate under a budget cap or not.
Suddenly £40 million, not £400 million, is the holy grail if you want to be an F1 team owner. Paul Jackson is one of those wanting to make the step. He's looking at a busy three weeks.
Jackson has been around motor racing for more than 30 years. He formed iSport, based south of Norwich in old Lotus territory near Snetterton, specifically to do GP2. The team won the championship with Timo Glock in 2007 and took Bruno Senna close last year.
"It's probably a once in a lifetime opportunity," he says. "These kind of big changes don't happen often and you've got to seize the chance and have a go. People have often asked what my ambition is and whether I'd like to do F1. I'd love to, but the gap was just impossible unless you had a big manufacturer behind you pumping in hundreds of millions. But I think it's a changing world right now."
To illustrate the point, even the jump from GP2 to budget cap F1 is a tall order. Jackson currently runs a couple of GP2 cars on a three million Euro budget with a team of 16 people. Working to the originally mooted £30 million F1 budget cap is still more than a tenfold increase on his current business model.
You can understand the nervousness of anyone staking their livelihood on such a move. Is the budget cap really going to happen? Are the goal posts going to move? How far down the road should I go? What if I spend money, make commitments to people and then it doesn't happen the way I thought? A certain David Richards would no doubt countenance caution.
In Bahrain Jackson sought Bernie's advice just a few days before the FIA's official budget cap announcement.
"One of the first questions I asked him was, is it actually going to be £30 million or is it going to be forced up by the other teams to £50/60/70 million? He didn't know for sure but said it wasn't going to be much more. At the end of the day, he added, don't even worry about that, what you need to do is get in and get started."
Easy for a billionaire to say! But Jackson is doing just that.
"I need to get the finance and people in place and have obviously been making moves in that direction prior to the announcement but it's difficult to go too far until you know what the rules are. I've got to find a few quid between now and May 22! We've been working along the lines of a £30 million budget and I think it's feasible at that level."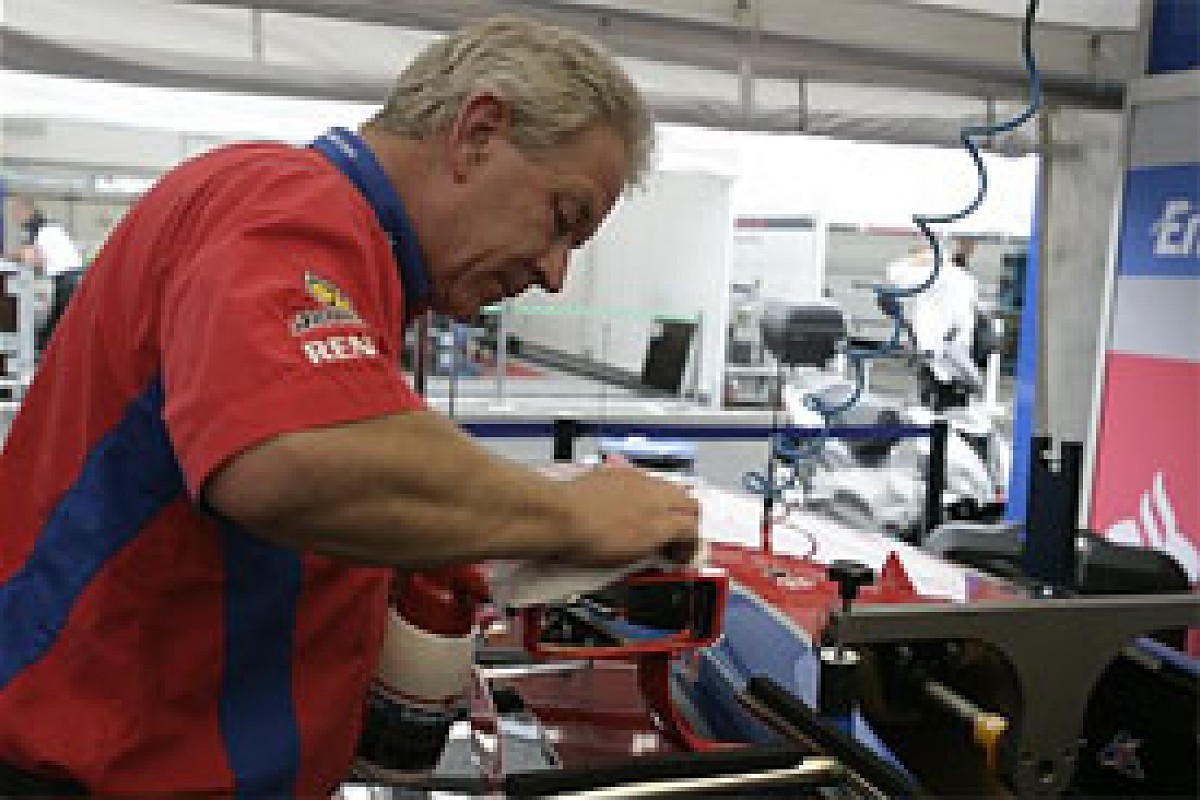 Bernie Ecclestone © LAT
As well as the prize money and TV benefits that new teams will qualify for in time, Ecclestone has offered a $10 million sweetener to new teams, along with some air tickets (economy) to the flyaway races. So no silly-salaried PR execs and engineers/mechanics with short legs will obviously be at a premium! But to qualify for the money you need to be a constructor.
"It's hard to know exactly where that will put us in terms of ultimate staffing levels," Jackson says, "We don't have a manufacturing facility in existence. To get the initial car done we'd take on people to do the design in-house and then farm out the actual chassis and component manufacture. We'd then build up over a couple of years until we've got our own facility.
"You create your IP (intellectual property) by having your own design team and a lot of F1 teams out-source anyway. Provided the design is unique and you have your own IP, you qualify as a constructor.
"It's early days of putting the plan together but so far I've got up to around 75 staff. And that's without manufacturing. I expect there'd be a few more for the initial year because there will be some areas where we're not good enough."
When you consider what has to be nailed down in a little over a fortnight, you do wonder why the 2010 entry is open for just a week? If you had to guess, you'd imagine that it's probably all about exerting leverage on the existing teams and pushing as many as possible into going with the budget cap. After all, everyone is against a two-tier rules system.
Logically though, how can a team like McLaren, operating out of their expensive technology centre with hundreds of people, even entertain £40 million. They can't. They are going to be forced into being a non-budget capped team to begin with. Ditto Ferrari. Hence the kind of message we're getting from Montezemolo. They're hugely cheesed off that budget cap teams will have technical advantages (free revving engines and moveable front and rear wings). And, speaking to Jackson, it's not hard to see why.
The Cosworth engine, remember, was running over 20,000rpm more than three years ago.
"It's hard to quantify what the free revs will give you in terms of lap time because you can see the disparity between the various cars now," Jackson says, "But let's assume that we can build a reasonable car, not perhaps a race winner. Combined with that increased rev limit is the fact that we can have a moveable rear wing as well as the front.
"Now, once you start having the ability to take rear wing off on the move, and you've got spare revs, you're going to absolutely fly down the straight! To me, that's heaven. Thank-you very much, that will do nicely! And how much does it cost us - zilch!!"
Jarno Trulli (Toyota TF109) at the Grand Prix of Bahrain © LAT
Jackson is among those who agree that manufacturer F1 programmes face perilous times.
"I know that many of the F1 budgets are small in terms of their overall marketing spend but that's not the point - it's about perceptions. They might get away with doing it at reduced cost or they may - may -- look at continuing just as engine suppliers. To be honest, manufacturers who have done that in the past have still got the same kind of benefits as being a full-on team. I think there is a big, big shake-up coming."
If you suspect that the current scenario is perfectly set up for Cosworth, you'd be right.
"Cosworth is the natural choice because they have something sitting on the shelf ready to go, they are not an existing supplier and so they can supply two or three teams," Jackson says.
"And let's face it, the Cosworth was none too shabby when it was running. It makes a lot of sense in a lot of ways. The other engine suppliers, strictly speaking, are only allowed to supply one customer team. Mercedes got special dispensation to help out Brawn but that's a one year deal, I believe.
"All the other manufacturers supply other teams apart from BMW, so really the only other engine would be BMW. But if they are in that difficult area of cutting down or pulling out, it may be slightly uncomfortable. Cosworth though, are 100% racing people, have been there for years and are still going to be there in the future. I have got discussions with other people lined up but my feeling is that Cosworth probably makes the most sense."
The engine deal is somewhat pressing because prospective teams need to pay a fairly large chunk - around 2.5 million euros -- to secure one, and you cannot submit an entry until you can show the FIA a signed engine contract.
"They have to find out who's serious and who's dreaming and that's fair enough," Jackson states. "It forces everyone's hand, ours included, and I can put that in front of our potential investors and say this is where I'm at and this is what we need next week."
Interestingly, Jonathan Williams, Sir Frank's son, is an iSport stakeholder and Jacko admits, with a smile, that there is potentially some conflict of interest there even if relations have always been most cordial!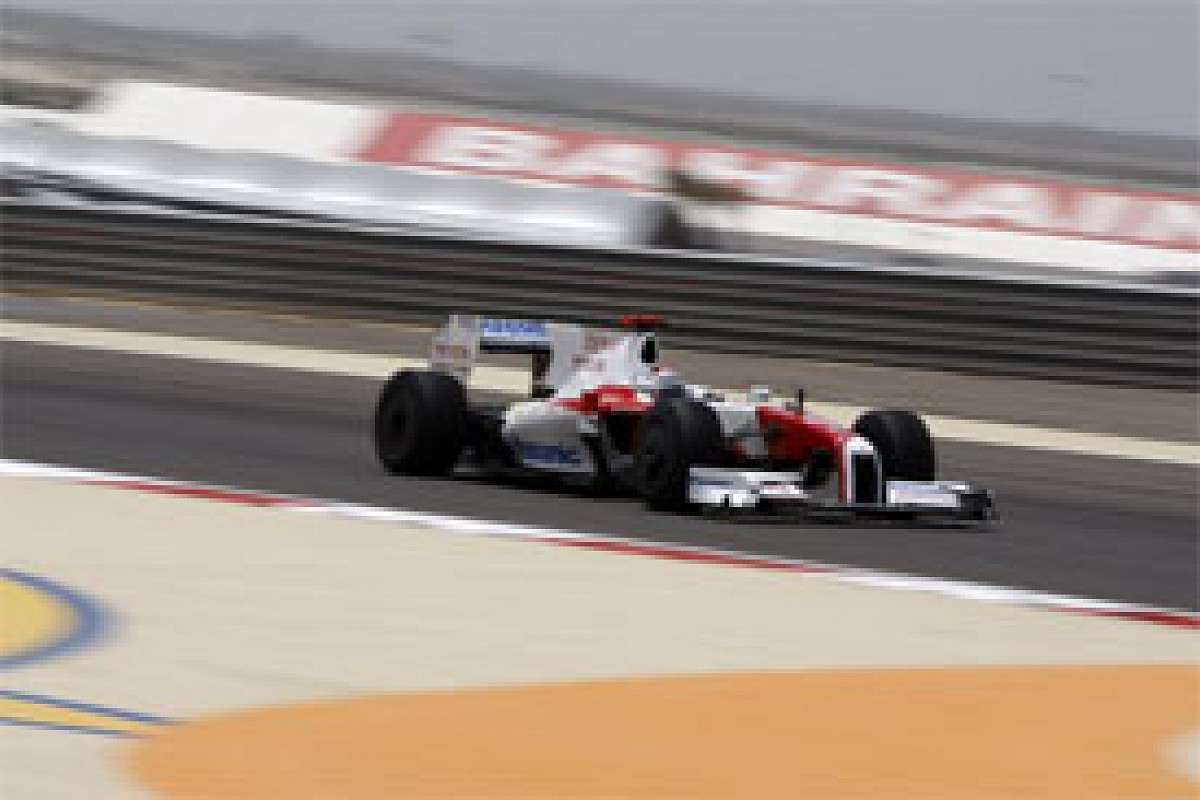 Jonathan Williams © LAT
Jonathan has always enjoyed being involved with young drivers and Jackson, too, enjoyed working with Bruno Senna last year. So an F1 graduation with Bruno in the cockpit fits the bill?
"We'd love to do that if we could," Jackson admits. "We keep in touch and we have to see where he's at and where we're at come the time. There are no definites. We have to have all the funding in place and get an entry. That could easily fall over. But we've got probably three or four what I would consider serious possible investors who, if they all came together, would make a budget. That's one of my tasks in the next week or two.
"We're not blowing our trumpet because we know it's not by any means a done deal, but we're going to have a serious effort and I do think it's doable."